It's been a crazy few weeks, hasn't it?
I find it hard to believe that a few weeks ago, things were pretty much normal.
The kids were still at school, the weather was fab and most people had jobs and were still able to go work.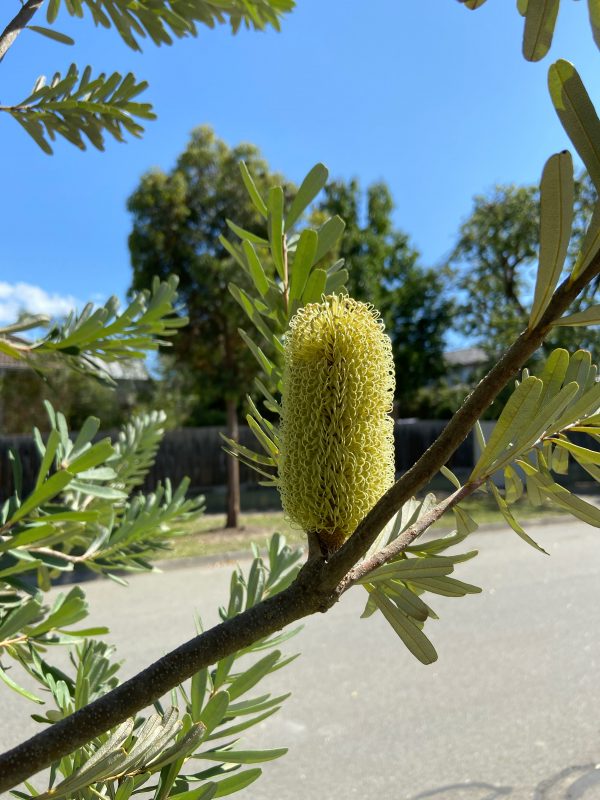 Fast forward until now and it's definitely NOT Business as Usual.
I can't say it's been an easy time here at Shenanigans HQ – especially the first couple of days of having all three kids home while Mr SnS and I continued to work. Our teenager was still at school but had his classes (including a trumpet lesson!) live streamed, while I conducted interviews over the phone, Mr SnS did daily live streams on Facebook and our younger boys, aged 8 and 11 began their school holidays.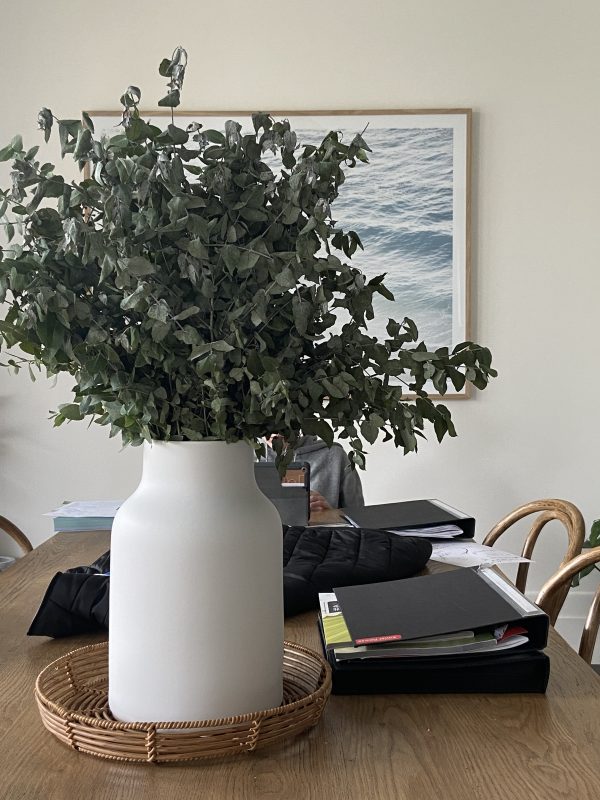 Shenanigans Central lived up to it's rep and then some.
This past week  has been super challenging too as I've had to work pretty much full time. I'm very aware that I'm lucky to still have work – although I'm not sure for how long – but it's been intense and super busy at a time when I'd usually be slowing down or taking leave for the holidays, not to mention dealing with three kids who need some structure and attention, and supporting my Mum who is normally independent but is now mostly housebound following the latest government directive as she is over 70.
The new normal is definitely not my normal, and I am particularly missing my "me" time while the kids are at school, even if that's just to run errands, have a coffee with girlfriends, go to a yoga class or work from home in peace and quiet. I'm also sad to not be able to catch up with family and friends, head out for dinner or a drink, catch a movie and all our usual school holiday activities.
That said, I've actually enjoyed some aspects of Iso, and I have to say that last weekend was surprisingly – really surprisingly – actually pretty great. Beautiful weather, no plans or pressure to be somewhere, time spent outside, a baking binge, early nights and Netflix all contributing to a new feeling of slow relaxation. This may not last – especially if it continues for months on end – but here are my favourite things about Iso, so far.
1. Daily walks
We've been lucky enough to have some cracking autumn weather here in Melbs in the last couple of weeks, and it's been a daily delight to walk around the 'hood with our girl Roxy and take in the changing leaves, beautiful greenery and to see the odd person (from an appropriate distance of course).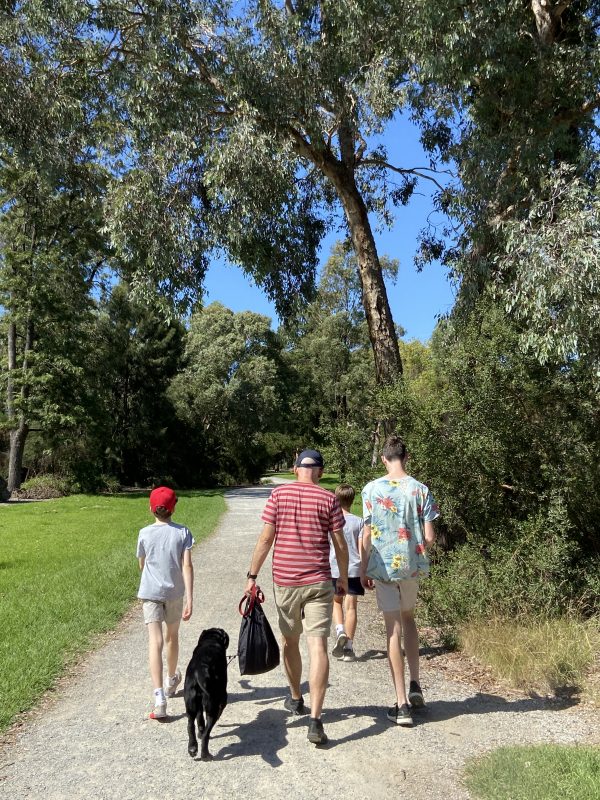 2. Live streamed Yoga
I had a ridiculously busy and stressful year last year, and my new found love for yoga played a big part in keeping me sane, fit and healthy.
I have been SO grateful that the fab ladies who run the studio I go to (Lisa and Sharon from Seed Yoga) have been live streaming classes so I've been able to continue going to my favourite classes. What do you think of my new studio?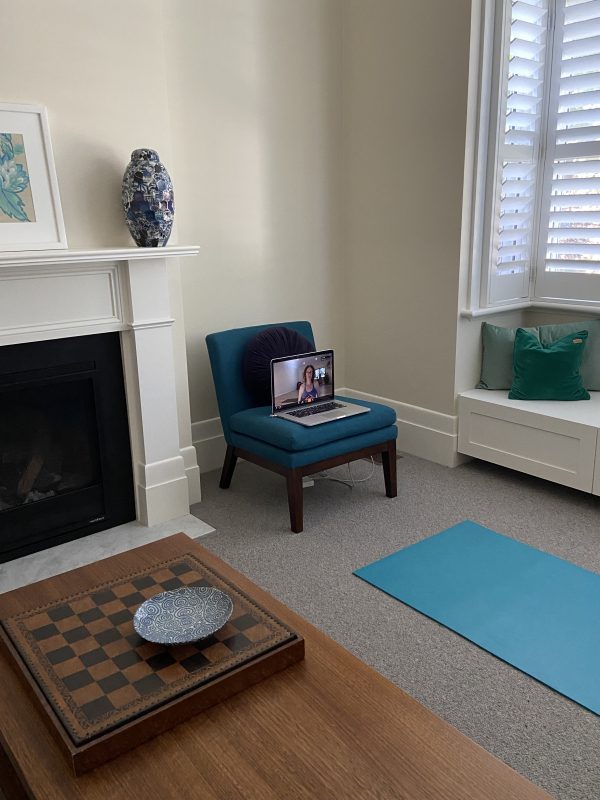 Oh and here's a fun fact: I'm actually going to MORE yoga classes now than I did pre Iso. I was going once or twice a week depending on what was going on, and now I'm doing a class every second day. Interesting.
3. Facetime & Zoom catch ups with friends
It's funny how quickly we've all been able to adapt to online group catch ups with friends. Two weeks ago I hadn't even heard of Zoom. Now I'm practically a Pro.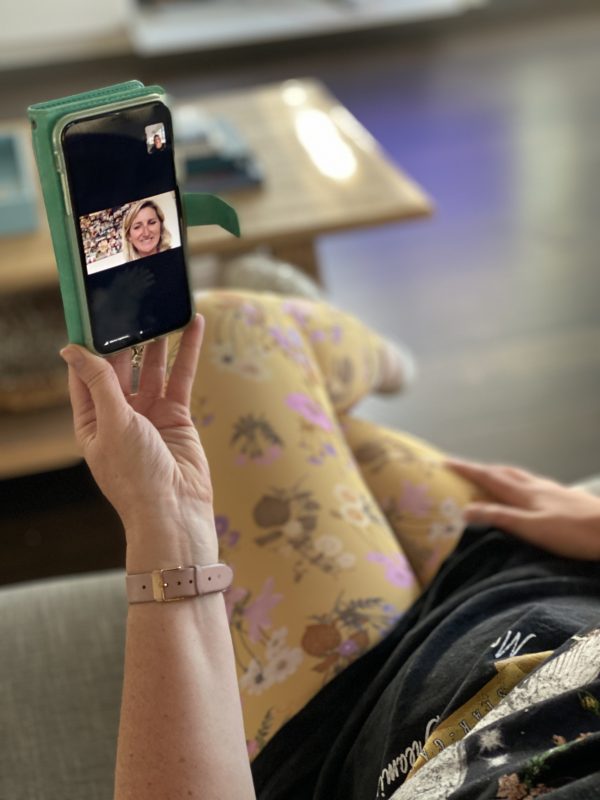 This week, Zoom enabled a big group of us to sing happy birthday to a girlfriend who turned 40. How cool is that!
The kids were on House Party but we're going back to Face time now.
4. Quiet weekends
Like most families, our terms are very busy and involve a lot of running around after school and weekends, especially as Mr 13 has taken full advantage of the extra-curricular offerings at high school (he is in three bands at the moment not to mention his sporting commitments). As a result, I'm always happy when the holidays swing around, as it's a much needed break from lunchbox prep and all that running around.
This extended period of staying at home means there's nothing and nowhere to go.
No car pooling or logistics to organise.
No uniforms to wash or rosters to follow.
No school notices to sign or notifications on Compass or Canvas.
No school functions, weekend sport or early drop offs and pick ups.
All of this has give us some much needed downtime. It always takes us a few tricky days as everyone adjusts, but it's a relief when we all find our holiday groove.
As Mr SnS and I are still working during the week – and me, more than usual – it was great to switch off on the weekend. It was lovely to have the time to do a yoga class, go for a walk, swim in the pool, bake, read and play.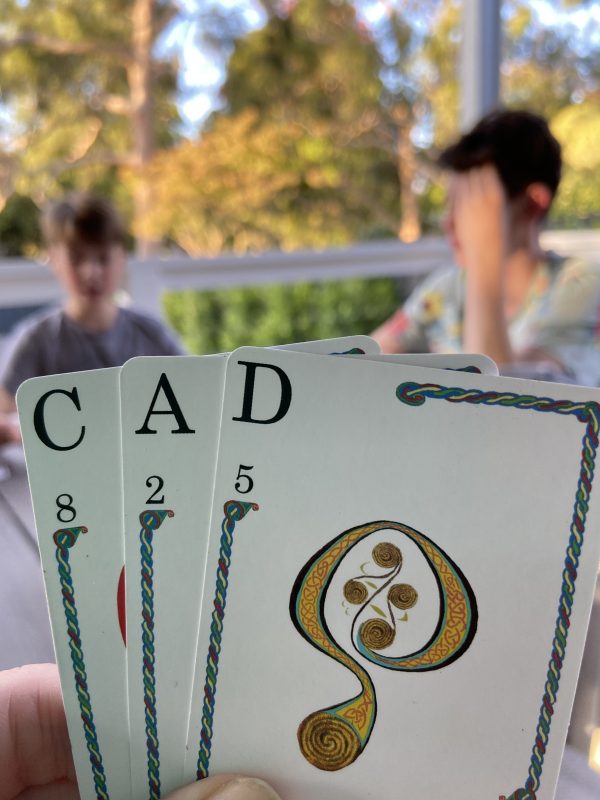 5. Cooking & Baking
Autumn is my favourite time to cook. The seasonal produce is fab, it's mild enough to have the oven on, and I can cook all my favourite cool weather dishes – roasts, curries, stews, soups and puddings.
Over the last couple of weeks I've been poring over cook books and cooking up a storm.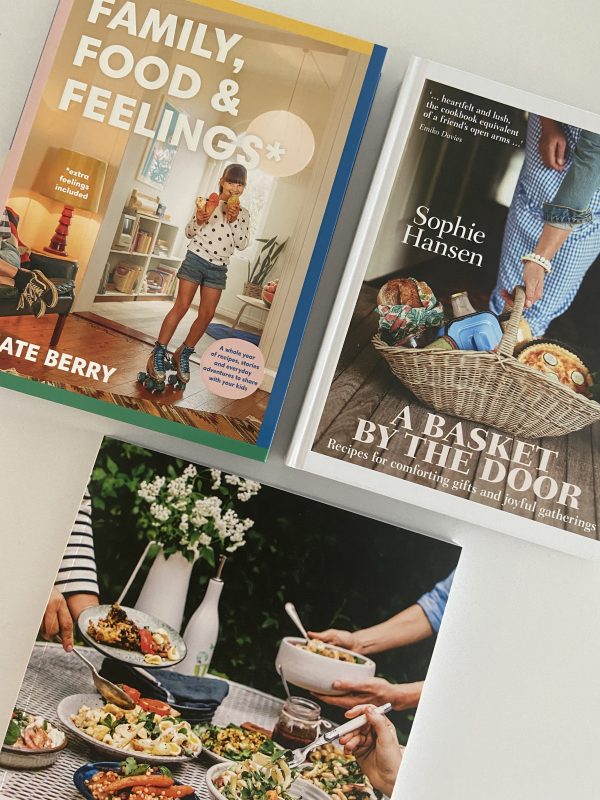 I've made veggie stock in the Thermie (from the Thermomix the Basics Cookbook) for the upcoming soup season.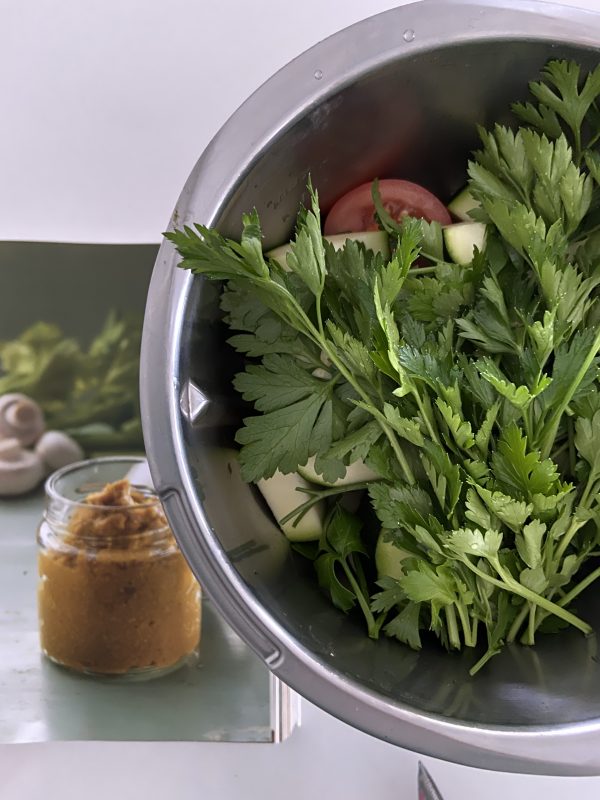 I've been using up brown bananas by making my favourite – and super easy – banana bread recipe.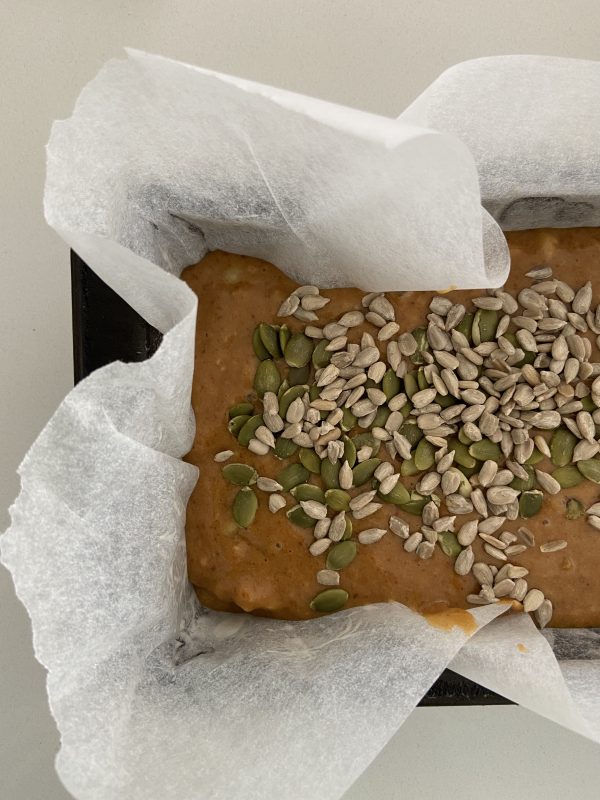 The kids wanted in on the act last weekend too. Mr 13 chose to make sea salt and olive oil molten brownies from Hetty McKinnon's Neighbourhood cookbook. The sea salt on the choc was Next Level.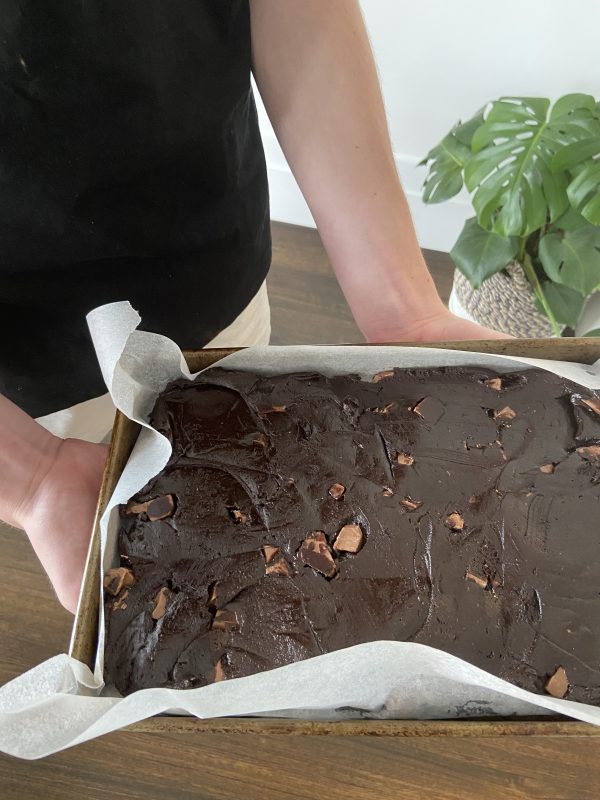 Mr 8 and I made these delicious wholemeal and almond orange muffins from this beautiful cookbook, A Basket By The Door, but we substituted berries for oranges.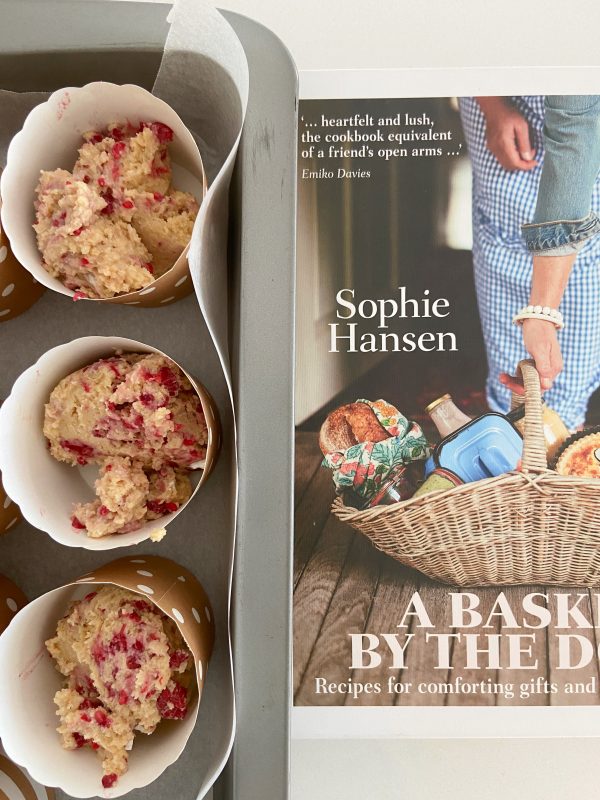 Then, as I didn't want to throw out some manky looking oranges, I made an orange and almond cake, with an old recipe that uses the whole orange, after it's been boiled and pureed. This recipe is almost identical.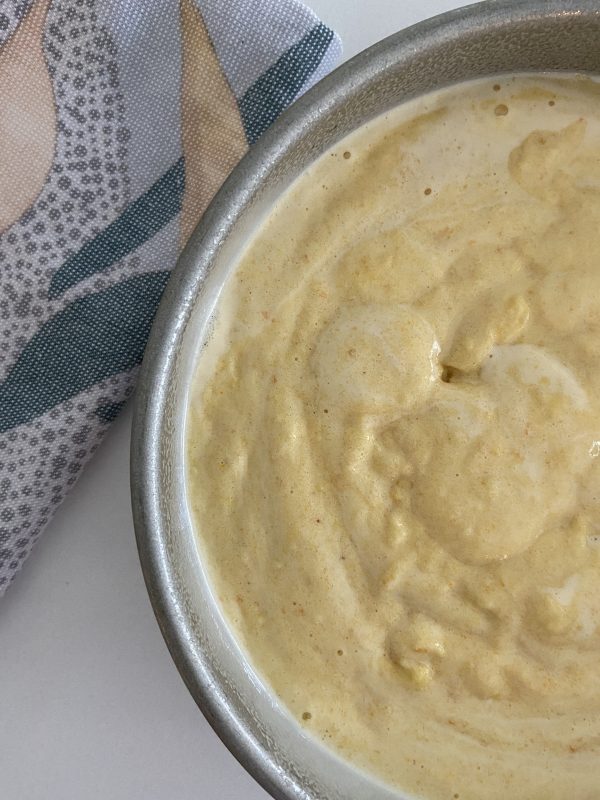 Next on my To Bake/Cook list is this Lemon Ricotta Cake, bircher muesli and this beef rogan josh in the slow cooker.
6. Iso Tunes
I did one of the Facebook challenges this past week – who even am I – that involves listing ten albums that have greatly influenced your taste in music over ten days. It was actually a really fun thing to do, and I found myself listening – and singing every word to – some of favourite albums of all time. As well as totally lifting my mood, it was great to have – and share – a non CoVid19 distraction on social media.
7. Saving $
It's early days, but I can't believe how much money we are saving by staying home these hols.
By not going out for dinner, the movies, catching up with friends and the park (with all of us bringing food to share), bowling and all the other holiday things we tend to do are making these holidays the least expensive on record. That's even factoring in buying a few books for me and the kids and a new bike pump.
There's also less money spent on things like petrol as we're not going anywhere.
Given the financial impact of this time – that we along with many others are feeling – this is definitely a good thing.
8. Iso Memes
My MOST favourite thing about these "unprecedented times" are the awesome memes that I keep seeing every day. They make me laugh so much and it's fun to share them on my Insta Stories and with friends. (You'll find all my faves in my Insta Stories under 'Iso/Rona' on my profile page).
I can't believe I'm saying this, but I will actually miss them when this is all over.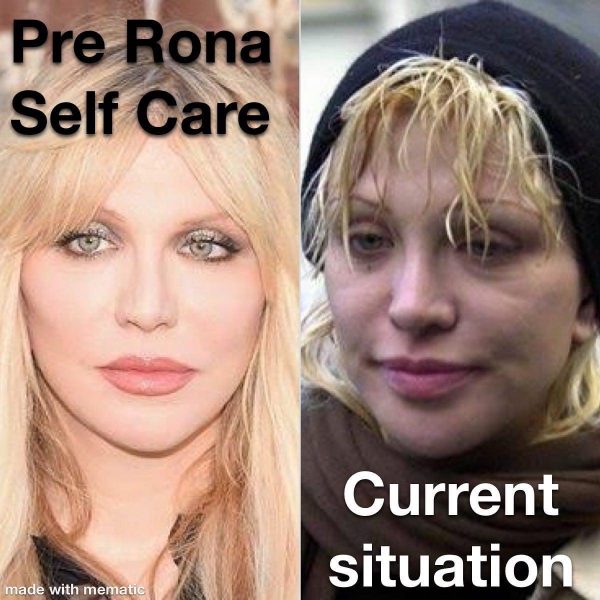 Credit: Fashion Critical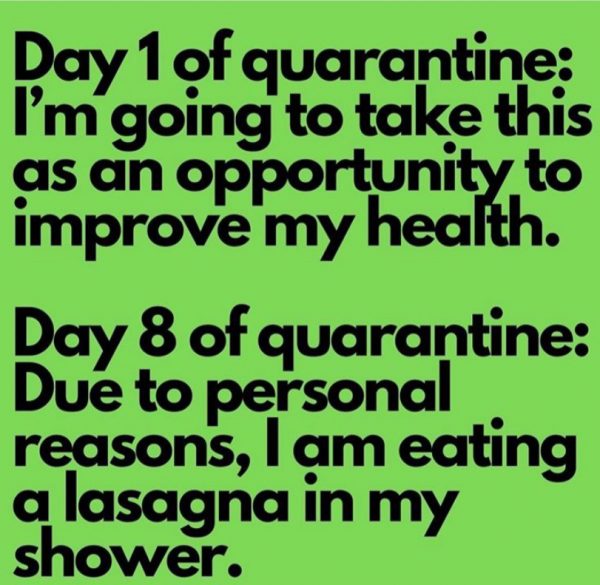 Credit: Crate Expectations
So over to you, how are you faring? Is there anything OK about your Iso sitch? Or is it just the pits?