Welcome to my latest reviews, covering everything I've read, watched and listened to over the last few months.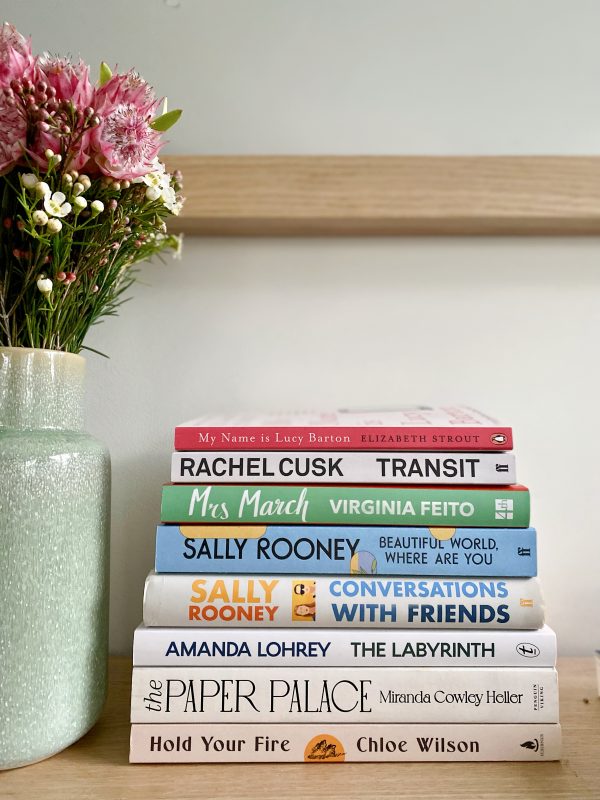 1. Books
I've been fortunate to read some excellent books in the last little while, several of which I'd recommend as excellent holiday reading.
The Paper Palace by Miranda Cowley Heller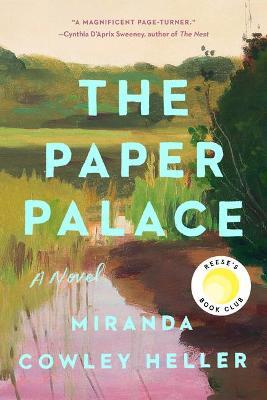 I devoured The Paper Palace, finding it to be a page turning, easy to read contemporary novel. It's been a long time since I read book in just over a day during term time.
The books begins as a 'Who should I choose' conundrum, following an infidelity but it then morphs into a memoir of sorts.
I found all the characters to be compelling – but not necessarily likeable – and there are several standouts including Elle's mother 'Wallace'. I can just imagine Jean Smart – star of Hacks – playing her in a TV or film adaptation.
While it may not be the perfect novel, I found it very readable and would definitely recommend as a great holiday read.
VERDICT: *****
Buy it HERE.
The Labryinth by Amanda Lohrey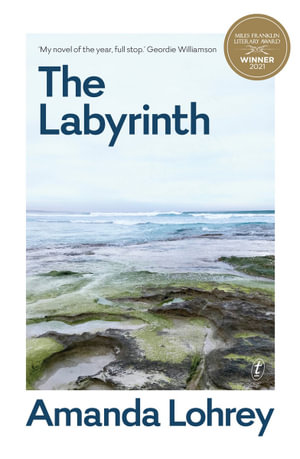 I adored this quiet but beautifully written contemporary novel set in a small coastal town in New South Wales. It won the Miles Franklin award this year, and deservedly so.
The main character has moved south from Sydney to live near her adult son who is serving a prison sentence in a correctional facility nearby. She buys a rundown house overlooking the ocean and decides to build a labryinth, enlisting various locals in her quest. Each character brings something to her vision as well as their own backstory, all of which unfolds in a believable, natural story arc.
I really enjoyed this book and loved how Amanda Lohrey cleverly weaves many stories and characters together in an almost seamless fashion.
VERDICT: *****
Buy it HERE
Beautiful World, Where Are You? by Sally Rooney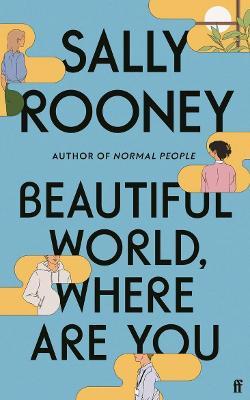 So where to begin with Beautiful World, Where Are You?
Well to begin with, Sally Rooney is older and so are her protagonists – they're now in their late twenties and in a different stage of life to the much loved Frances, Bobby, Marianne and Connell of her previous novels.
There's still the angst, introspection and political discourse we've come to know and love (well, I do anyway) but there was a palpable change – a bitterness and cynicism, mostly from Alice, a character that I, like I think a lot of readers imagine, to be a lot like Rooney herself given the similarities (the wild and sudden success of her first two novels, one of which is about to be adapted for TV). Alice's prickliness and standoffishness is counter balanced though by the "goodness" and "morality" of the character Simon, although both characters are multi dimensional.
I definitely preferred the Simon and Eileen characters and storyline to that involving Alice and Felix but it was extremely gratifying when they all eventually met up – this back third of the book is worth the wait, although I was not entirely sure why we had to wait so long.
I didn't love Beautiful World, Where Are You?  as much as I loved Rooney's earlier books but I still could not put it down and read it very quickly.
Afterwards, I went down my own Rooney rabbit hole, rewatching the TV adaptation Normal People and re-reading Conversations with Friends. I also read a tonne of reviews of this latest novel to distill my many thoughts as it'll now be a long time before her next novel. Sigh.
VERDICT: ****
Buy it HERE.
Mrs March lives a comfortable life on the Upper East Side with her husband, a successful author. Her life appears to be 'perfect' until a casual remark – that she resembles a derided character in her husband's latest novel – sends her down a rabbit hole into suspicion, paranoia and perhaps madness in which she suspects her husband of various crimes and wrongs.
This is an easy to read and very well written novel about a woman unravelling. Whilst I didn't necessarily relate to anyone – especially Mrs March! – or feel overly compelled, I was invested in Mrs March's fate enough to finish the book.
This is good escapism.
VERDICT: ***
Buy it HERE.
Transit and Kudos by Rachel Cusk
I thoroughly enjoyed the second and third instalments of Rachel's Cusk's masterful 'Outline' trilogy.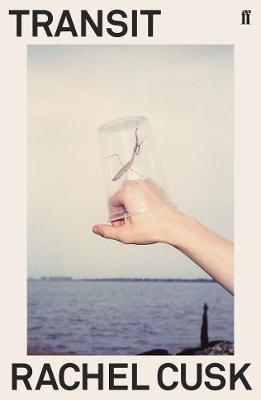 Transit sees the author 'Faye' returning to London to live with her two young sons, and managing the renovation of a dilapidated flat and nightmare neighbours. She works, she struggles and she comes to terms with her new life as an artist and single mother.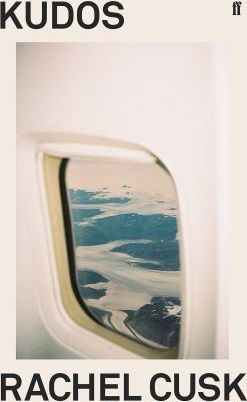 Kudos is the final instalment and while it follows many of the same threads, I wasn't as taken with it as I was with the earlier instalments. That said, as a three part story, I would highly recommend these three books. Cusk is an excellent writer whose quiet and clever observations are insightful and searing in equal measure.
VERDICT: ****
BUY them HERE.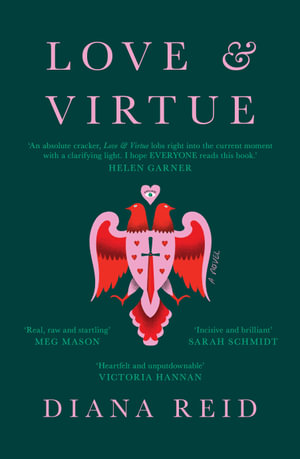 This debut novel by Sydneysider Diana Reid is a page turning contemporary novel which begins in O-week and charts the friendship, trials and tribulations of two young women living in a residential college in their first year of University.
This is a novel that explores a number of topical and current conversations including consent, power, privilege and who gets to tell the story.
It's not the perfect novel but it is certainly a novel of our times which is easy to read and raises some very interesting questions. In this sense it's a novel that requires a debrief or would make for excellent bookclub discussion.
VERDICT: ****
Buy it HERE.
Oh William! by Elizabeth Strout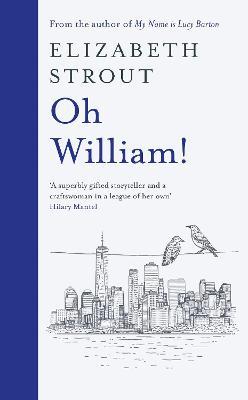 Like Sally Rooney's latest novel, I came to Oh William! with high expectations having thoroughly enjoyed the two earlier instalments in this three part series – the moving My Name is Lucy Barton and the simply sublime Anything is Possible.
While I was pleased to be spending time with Lucy again and found the subject matter and characters – older protagonists who are now divorced and their adult daughters – interesting, I didn't think Oh William! rose to quite the same heights of the previous books. Maybe because much of the same ground was covered history/content wise – in terms of Lucy's backstory which is covered in detail in the early books – and because I found William both charming and annoying. This may have been slightly exacerbated by the fact that I re-read both books before I read Oh William! too.
In any event, Strout fans will no doubt enjoy their reunion with Lucy Barton and co. as I did.
VERDICT: ****
Buy it HERE
2. TV Series
I've watched plenty of great TV in the last few months.
The stand outs have been:
The Newsreader (ABC iView) – I really enjoyed this series set in a newsroom in the '80s which follows two ambitious journalists against a backdrop of some of the most memorable events of that time period;
Ted Lasso (Apple) – this comedy is excellent on every level and while it is very much a feel good series on some levels, it's also not afraid to confront the hard stuff too;
Strong Female Lead (SBS on Demand) – this is an excellent 'film which charts the shape and sound of sexism in Australian politics' and in particular, charts the treatment of Julia Gillard during her three year term as Prime Minister. Compulsory viewing;
Maid (Netflix) – a  compelling, realistic and eye opening account of a young single mother trying to escape a life of domestic violence and begin a fresh for herself and young daughter;
The Morning Wars – Season 2 (Apple) – I enjoyed this even more than season 1 although the last episode let the team down. Up until then though, it was compelling with both Reese and Jennifer at the top of their game;
Squid Game (Netflix) – this was unlike anything I'd seen and certainly kept us watching. It was gory in parts though so consider yourself warned;
Frayed (ABC iView) – I loved this homegrown comedy about an Australian woman Sammy who returns home to Australia with her two teenagers after living in London for twenty years. The language is pretty fruity but this is well worth watching.
I would also rate the following dramas: Vigil (Binge), Annika (SBS) and Clickbait (Netflix).
We're also watching season season 4 of Yellowstone which is pretty good but I confess I'm a bit over the Daisy Duke/Sultry Cowgirl/Beth Dutton show this time around. I'm still here for Rip and Kayce though!
3. Movies
Over lock down we watched some great retro and more recent movies, including The Prestige, Blades of Glory, Ferris Bueller, Get Smart, The Truman Show, Elf and Home Alone.
Over the last week I've seen four films – Spiderman – Homecoming, The French Dispatch, West Side Story and Delicious, all of which were pretty good and enjoyable but nothing I found super exceptional.
In particular, The French Dispatch will only appeal to die hard Wes Anderson fans and Spiderman, while entertaining enough, was clearly a movie for the long term Spiderman/Marvel fans.
4. Podcasts
I've listed to some great pods lately, particularly:
Shandee's Story by The Australian;
Heavyweight Season 6 – my all time favourite podcast;
Sweet Bobby – which was compelling but frustrating in equal measure.
I'd also recommend:
No Filter – two episodes featuring Mia's interview of Lisa Wilkinson and Kate Langbroek;
How to Fail with Elizabeth Day featuring Meg Mason;
The A Podcast of One's Own episode where Julia Gillard interviews Annabel Crabb;
and as always, episodes of Chat Ten Looks Three and Casefile.
This post contains affiliate links. You don't pay any extra and I earn a small commission. Read more in my Disclosure Policy here. 
So over to you, what did you enjoy reading, watching or listening to lately?