Welcome to this month's reviews of everything I've been reading, watching and listening to lately.
There are some absolute crackers in this lot, and plenty I'd heartily recommend, from black comedies and witty prose through to confronting contemporary story telling as well as a dash of dystopian drama for good measure.
Location wise, I've covered the globe, beginning in Nigeria, ending in Russia and taking a few side trips through modern – and future – America and the glorious New Zealand countryside in between times.
I love that reading, watching and listening can transport you to virtually anywhere, anytime.
So, settle in for this month's wrap and please let me know in the comments below where you've been hanging out lately.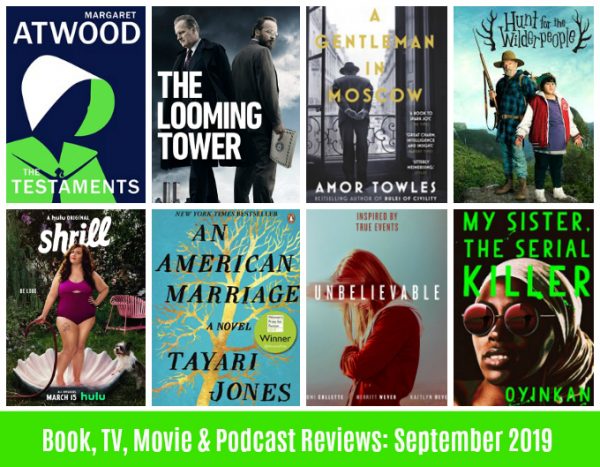 Books
1. An American Marriage by Tayari Jones
Tayari Jones won the Women's Prize for Fiction with An American Marriage which was enough to pique my interest.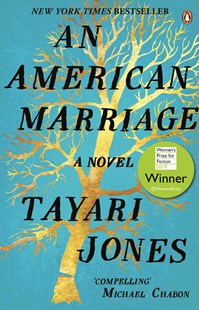 I'd heard mixed things about this book but I've gotta say, I really liked it.
For a start, I think it's a very well-written novel. Yes, there are only a handful of characters and limited things happen plot-wise which might not be everyone's thing. What I really found fascinating though is how Tayari Jones deep dives into a marriage that is disrupted when the husband is wrongfully convicted and sent to jail, less than two years after their wedding day.
The questions this scenario raises are many, and include: Would you wait? If so, for how long? How long is enough? Would that change if you knew your spouse was innocent? How would you start again when he is finally released? Would you be the same people? Could you make it work?
In An American Marriage, all the characters are believable and imperfect, which made them easy to relate to as well. I particularly enjoyed Roy's step-father and if you read this book or have read it, I'm sure you'll have a similar view.
Tayari Jones does a great job of exploring all the characters' complexities and nuances, particularly as they relate to love and commitment in this excellent piece of contemporary fiction.
I really enjoyed this book, so much so I went out and bought another novel by Tayari Jones straight away.
VERDICT: ****
2. The Testaments by Margaret Atwood
I could not wait to get my hands on The Testaments, but like a lot of people, I had some questions about how it would sit alongside the enormously successful TV Series, the first season of which was very faithful to the book A Handmaid's Tale, but has now gone well beyond Margaret Atwood's book with seasons two and three.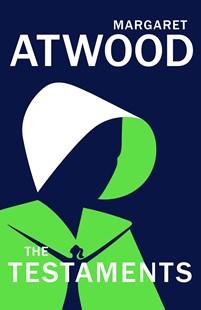 I am extremely happy to report that The Testaments sits very happily alongside the book and TV series, primarily because it is set fifteen years after Offred arrives in Gilead.
As for the story, it's told by three narrators – including the fabulous Aunt Lydia – and carries on the threads from the earlier instalments as well as introducing new characters. The Testaments answers questions and pose new ones as Gilead begins to unravel.
I also found The Testaments to be very easy read, as it gallops along with a thriller-like, page turning tempo. I didn't want it to end, but when it did, I felt satisfied and I think other fans will like it too.
If you need to debrief, I'd highly recommend the following podcasts:
Eyes on Gilead – The Bookclub episode
The Bookshelf (ABC) – 13 September 2019
Chat Ten Looks Three – Ep 120 – I don't like the Daff
VERDICT: *****
3. My sister, the serial killer by Oyinkan Braithwaite
Set in present day Lagos, Nigeria, My Sister, The Serial Killer is the tale of the bond between two sisters, the strange circumstances they find themselves in, and the lengths to which we go to protect those we love.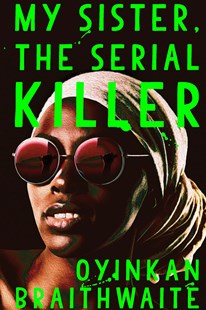 When the story starts, it's almost farcical – "hi, it's me, can you help me clean up and dispose of my latest boyfriend" – but as the plot develops, the back story of what has led to the current bloodshed is slowly revealed, shedding light and, for me, much needed depth on the sisterly shenanigans.
Overall, I found this book to be an easy and enjoyable read which offers quite a bit more than the usual light pop fiction holiday read by virtue of it's location and the characters' histories. It also wins title of the year.
VERDICT: ***
4. A Gentleman in Moscow by Amor Towles
This month's bookclub read, it's taken me a good couple of weeks to read A Gentleman in Moscow.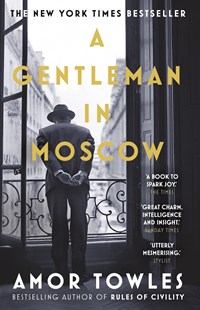 At nearly 500 pages, A Gentleman in Moscow is not a short read but it's a rewarding one.
The story begins with Count Alexander Rostov placed under house arrest in 1922 by the Bolsheviks at the elegant Hotel Metropol, where he lives for the ensuing decades.
As the life of the Count unfolded, I found myself very much enamoured with him, his various friends from within and outside the Hotel Metropol. There's so much life in the hotel and it was a feat by the author to make a 500 page book in which the protagonist is under house arrest, so rich in detail and plot.
I also loved the Count's gentlemanly approach to all things and people, and the beautiful and very witty way in which he speaks and reflects. It made me sad to think that some of the traditions he honoured and respected – even the simple art of lively dinner conversation – may be lost with his generation.
There's a lot going on in this book beneath the charming and often comic tale. It's a story of history, friendship, loyalty and love and I enjoyed it very much.
If you enjoy witty prose, wordsmithery or all things Russian, you will absolutely love A Gentleman in Moscow.
VERDICT: ****
TV Series
On free to air this month, I've watched two excellent – but very different – series on SBS on Demand.
The first was Shrill (SBS on Demand) which is a series following the delightful Annie as she navigates a dodgy boyfriend, body image, work shenanigans and family baggage. With six episodes, all around the 25 minute mark, it's an easy series to smash out if you have a limited attention span or time.
In it's tone, Shrill reminded me very much of Phoebe Wallace-Crabb's Fleabag (reviewed here) in that it follows it's female protagonist closely and reveals her in all her not so perfect glory. Annie feels real and like someone I'd like to know and I look forward to season 2.
I've watched some pretty heavy series this month but they've been compelling and are well worth a watch.
Unbelievable (Netflix), which covers in detail the impact of rape on women and the hunt for their serial rapist, is not an easy series to watch. I found the first episode hard going and the ongoing story line of Maree tough to watch – but it's well worth the time and effort. When the two female detectives are introduced in episode 2 – Toni Collette as a tough nut and the sublimely fabulous Merritt Wever as the gentler but equally tenacious cop – there's more light and shade, and even a bit of humour here and there.
We also watched the ten part series The Looming Tower (SBS on Demand) which follows the intelligence received by CIA and FBI in the two years leading up to the 9/11 terrorist attack. Jeff Daniels is absolutely terrific in this series, which brings back all the horror of that terrible day, but provides some explanation of how and why it happened.
We also watched Mindhunter Season 2 (Netflix) and while it was pretty good, I preferred the first season which I thought was excellent.
Finally, we watched the first two eps of The Politician (Netflix) last week in Bright but no-one was keen to continue besides me, so I'll be giving that another run shortly. Story aside, Jessica Lange is next level in her role as a scamming Granny and Gwyneth Paltrow's wardrobe is worth of an Emmy.
Movies
Mandy and Kate over at Too Peas in a Podcast recommended Hunt for the Wilderpeople on their podcast a few weeks back, so when we had a quiet night over the holidays, we sat down to watch it with the kids.
I really enjoyed it and Ricky Baker (together with his awesome song!) have now got a permanent place in my heart. It's for older kids though, as there's bit of swearing and some hunting of wild pigs involved but it's well worth a look. Thanks ladies!
Podcasts
Earlier this month I binged on Season 4 of Unravel: Snowball (ABC), which is a fascinating investigation into the ex-wife of the host's brother, who came to New Zealand with him and wrought havoc on everything and everyone. This stranger than fiction roller coaster of an investigation is unpredictable and has an unpredictable ending.
I also listened to the rest of the third season of Heavyweight (Gimlet) which was excellent, although I felt the latter episodes were nowhere near as compelling as some of the earlier instalments. Season 4 has started well and I really enjoyed the second ep featuring the story of four young boys cycling a great distance in the summer of '74.
I've also started listening to the new Wondery podcast, The Mysterious Mr Epstein which deep dives into the backstory of disgraced businessman and former teacher Jeffrey Epstein. It's fascinating but disturbing.
Over on Conversations (ABC), I enjoyed Richard Fidler's interview with Annabel Crabb.
I think I'm going to give Casefile a rest for a while, there have been way too many cases involving small children lately.
This post contains affiliate links. You don't pay any extra and I earn a small commission. Read more in my Disclosure Policy here.
So over to you, what have you been reading, watching and listening to lately?