Welcome to my latest round up of reviews.
Despite a super busy crazy month, I've surprised myself and read, listened and watch loads this month.
In doing so, I've managed to find a much needed escape from the every day shenanigans in the world of books, TV series and podcasts.
In fact, the crazier the daily biz, the more I long for a different reality. I'm calling it my 'stuck at home but full of wanderlust' coping mechanism!
As a result, I've travelled – in my mind – to the Canadian Rockies, the swamps of North Carolina, post war Hamburg and, of course, to cold dark nights in Winterfell with Jon Snow for company.
I digress.
So if you're looking for some good old fashioned escapism as the nights cool and warm beds and cosy sofas beckon, I've got plenty to recommend to you this month …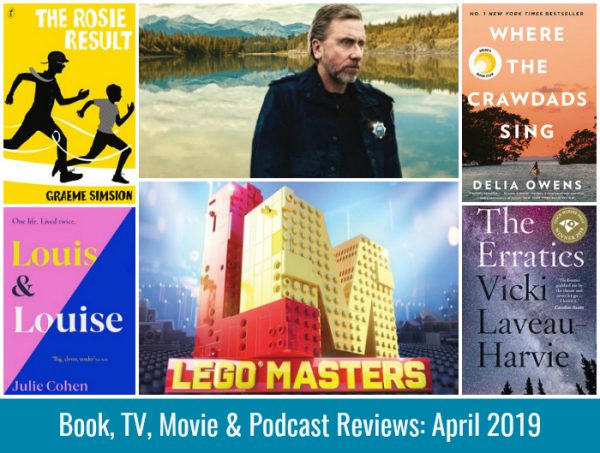 Books
1. Axiomatic by Maria Tumarkin
If you're a regular reader of this blog, you'll know I'm rather partial to non fiction every now and then but I usually opt for memoirs, biographies or books that delve into topical issues or historical events.
In Axiomatic, I added another style to my non fiction repertoire – the essay.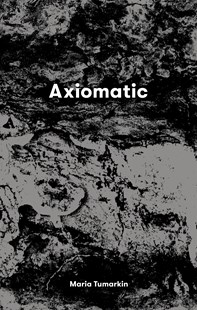 While the style and form of this book was new to me and took some getting used to, the content itself had me hooked from the get go.
The book is divided up into chapters, each of which explores an axiom – sayings that are self evident, or unquestionable such as  "Time heals all wounds" and "History repeats itself" – from different people's perspectives.
The author spent years talking to people which is evident in both the depth and detail provided in each chapter. She writes about – very respectfully – some really heart breaking stories and reflections (the first chapter on the impact of youth suicide is particularly powerful) and while answers aren't necessarily provided, Maria Tumarkin really got me thinking.
If you're looking for some insightful and thoughtful writing on some of the biggest issues going around, I'd definitely recommend this book. It'd make for interesting discussions for book clubs too.
VERDICT: ****
2. Louis and Louise by Julie Cohen
A couple of people in the Style and Shenanigans Book Discussion Group recommended this so I picked it up, expecting – and finding – easy to read contemporary pop fiction.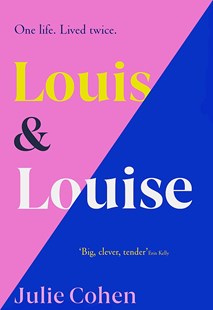 The premise of the book is that Louis and Louise are the same person, born into the same family with the same friends but have different lives by virtue of their gender. The story is told in alternating chapters from Louis and Louise's perspectives although there are some chapters shared by both, when they share the same experience. It's what happens to them at a critical time that causes the major divergence in their life paths.
Having a central character who changes gender in alternating chapters is an interesting narrative device which makes for easy and somewhat thought provoking reading, and a step up from the usual pop fiction offerings.
Louis and Louise would make for ideal holiday reading.
VERDICT: ****
3. Where the Crawdads Sing by Delia Owens
It's hard to describe this beautifully written book without giving too much away but here goes.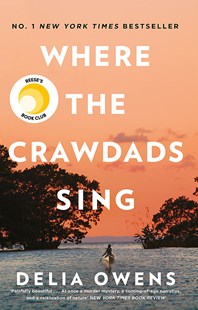 Kya is very young when she finds herself living alone and in poverty in an isolated rural shack, in the swamps of North Carolina in the 1950s. While that sounds pretty depressing and sad – which it is – there's so much more to this story.
From there, we follow Kya as she grows into adolescence and then adulthood and the way she navigates the very significant social and economic challenges her circumstances leave her in.
What I loved about this book is the way the author describes the complexities of Kya's inner emotional life, her love for and deep connection to nature and her incredible resourcefulness. (In this sense it reminded me a little of Elizabeth Gilbert's wonderful book, The Signature of All Things).
It's also a book about friendship in unexpected places and how the right friend at the right time can have a profound impact on a person's life. There's a lot more I could share but I'll finish by saying I really loved this book.
VERDICT: *****
4. The Rosie Result by Graeme Simsion
I thought The Rosie Project was such a clever and original book when it was first published but I'll confess I was lukewarm about it's sequel, The Rosie Effect. So how would the final instalment in the Don Tillman trilogy, The Rosie Result stack up?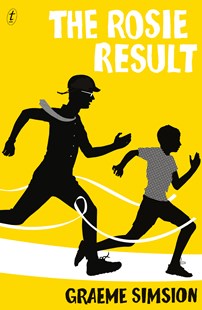 There's been a lot of water under the bridge since The Rosie Project and it was clear, right from the outset that The Rosie Result was taking a different approach. It's as clever and comedic as I'd hoped, but it is also had plenty of heart and a deep respect and affection for autistic people or people with autism, the distinction between these descriptors also being discussed in the book.
The plot centres on Don's son Hudson, whose development Don takes on as a project, as he sees much of himself in his son, particularly where issues at school and with peers are concerned. With a less skilled writer, I think the story could have sunk into heavy territory but there's a lightness to Graeme Simsion's depth. As a result, I found myself invested in the characters without feeling over burdened or stressed out – as I did when reading The Rosie Effect – and thoroughly enjoying the book.
VERDICT: ****
5. The Erratics by Vicki Laveau-Harvie
Vicki Laveau-Harvie's memoir, The Erratics recently won the Stella Prize so I was intrigued to read the story of her family and what was so interesting about them.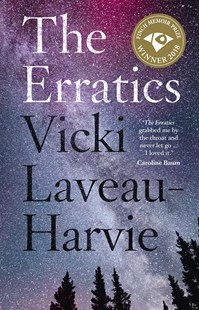 The Erratics is a very well written account of a challenging time in the author's family. The book begins with Vicki's estranged, elderly mother having a fall and going into hospital, leaving Vicki's father barely alive. Vicki contends that her mother, who is a complex cat to say the very least – has been deliberately starving her father and that's just the tip of the iceberg. Backstories and more recent goings fill out the rest of this compelling book.
While the deranged behaviour of her parents and the rural isolation in which she grew up reminded me very much of Tara Westover's biography, Educated, the difference between them is Vicki Laveau-Harvie's excellent and often comedic writing. There is a point at which the awful tips over into hilarity and Vicki nails it every time, somehow without detracting from the raw honesty with which she sets out the profound and long lasting impact of the trauma suffered by both her and her sister. It's not a comedy by any stretch but her ability to find humour in dark places makes this a much easier – and dare I say it – more enjoyable book to read.
If you're keen to hear more – although be warned there are major spoiler alerts – Richard Fidler interviewed Vicki Laveau-Harvie on Conversations (ABC) and it's well worth a listen although I did prefer the book to the interview.
VERDICT: *****
TV Series
There are some great shows on free to air TV at the moment.
The show du jour at our place is the fabulous Lego Masters (Channel 9). With three boys already in the midst of a decade long obsession with Duplo/Lego only enhanced recently by The Lego Movie 2, it's compulsory viewing at our place.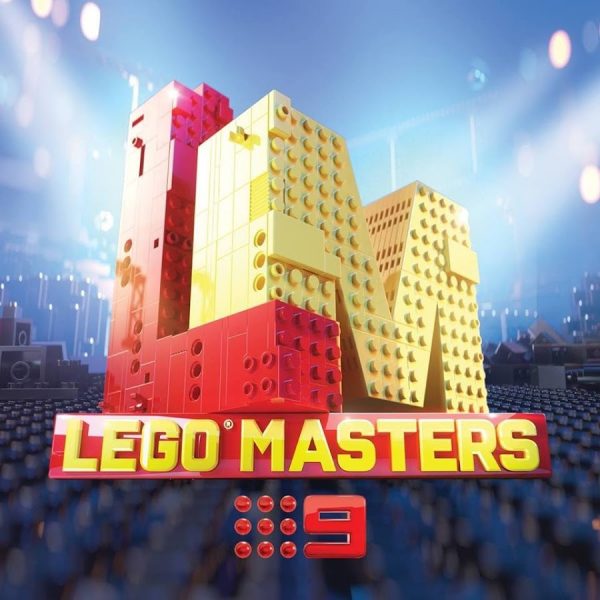 Hamish does a great job at not taking himself too seriously and I find all the contestants and their back stories rather interesting too. Grown ups playing Lego or doing it for a job? My guys are LOVING it.
Meanwhile, I've also enjoyed catching up on some Australian Stories (Channel 2) lately. The recent episodes on Rosie Waterland and Jocelyn Moorhouse were both compelling, insightful and really well done. I also really enjoyed Anh Do's Brush with Fame episode with Tim Minchin.
Like billions of people all over the world, I'm also currently obsessed with Game of Thrones Season 8 on Foxtel as well as reading all the memes, recaps and debriefs I can possibly find.
I just can't get enough of the shenanigans in Westeros and the final two episodes are sure to be absolute crackers.
Earlier in the month we finished season 4 of In the Line of Duty (Netflix). I can't recommend this British cop show highly enough. It's excellent and we couldn't stop watching it.
In between times, we've been meandering through season 5 of Brooklyn 99 (Netflix). Whenever I need some light relief, it's good to know Jake Peralta and Captain Holt are waiting in the wings.
We've tried to start a couple of other series too. We managed two episodes of Tin Star (SBS on Demand), pictured below, before our interest waned. I could have watched it for the scenery alone – OMG the Canadian Rockies – but the story was definitely on the slow side.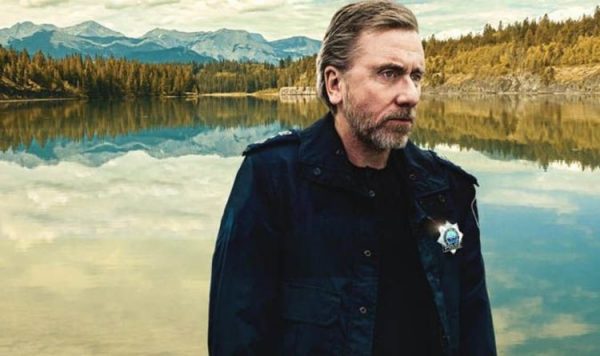 We've just started season 2 of Killing Eve, so we are hoping that will hold our interest in between GoT eps and the beginning of season 3 of The Handmaid's Tale in early June. Fingers and toes crossed the brilliant podcast Eyes on Gilead will also be returning.
Movies
Like billions of people around the world, I took my two older boys to see Avengers End Game. I had zero idea of what was going on for most of it but I very much appreciated the epic battle scene and the special effects. It was great to see my old school girl crush Robert Downey Jnr again too.
Thankfully I saw The Aftermath which was much more up my alley. I do love a European film set in war time and I enjoyed this film very much.
Podcasts
What did we ever do before podcasts? They are now my companions as I go about the more mundane tasks of my life.
Over recent weeks, I've been intrigued by weekly instalments of The Lady Vanishes and Maddie. Listening to both, I can't help but wonder if there is a very simple and straightforward explanation to these enduring mysteries – did they both meet with foul play very early on? Meanwhile, we're left with a bunch of clues that make no sense, whichever way you look at it.
I was also glued to the two part companion podcast The Prodfather from Wondery which is a segue way from and mentioned in the popular series, Over My Dead Body. The two half an hour episodes are ideal for a long drive or a walk.
I've also listened to all the episodes of The Dropout (ABC News), which charts the rise and fall of young entrepreneur Elizabeth Holmes. I was interested but can't say I enjoyed it – it was a trainwreck waiting to happen – but I imagine that people following this incredible high profile story in real time would have loved it.
For my crime fix, I was absorbed by Casefile's five episodes on the Belangalo Forest murders.
My favourite podcast eps though would have to be the excellent interviews on Conversations (ABC). I particularly enjoyed the interviews with two authors – the Pulitzer Prize winning author of Less, Andrew Sean Greer (who I'm seeing later this week) and Vicki Laveau-Harvie, author of The Erratics.
This post contains affiliate links. You don't pay any extra and I earn a small commission. Read more in my Disclosure Policy here. 
So over to you, what have you been reading, watching and listening to lately?