Welcome to my latest reviews post.
It's been a pretty intense and busy month or so around these parts with a new job, a couple of weekends away and a last minute lockdown, but I've managed to knock off several TV series as well as a couple of books. I was thrilled to go the movies one Sunday arvo and to be back in Podcast Land as I drive to and from work.
I'm even more thrilled to report that there are some excellent finds in this month's lot and, I think, something for everyone.
So, make yourself comfortable, sit back and relax and enjoy my latest reviews. I hope you find something new and fabulous to watch, read or listen to.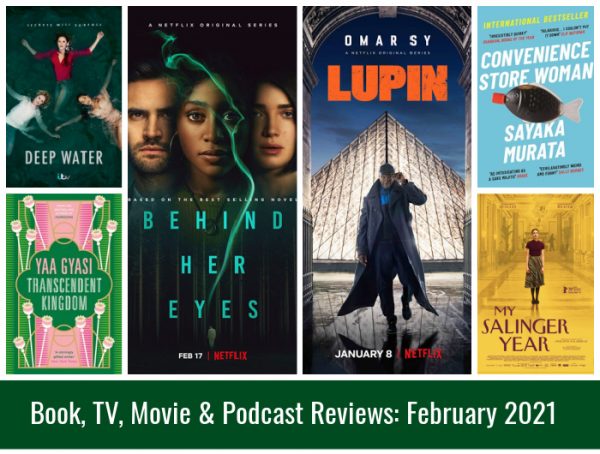 Books
In the absence of any hope of international travel in the near future, this month I chose to read books set in exotic locations – Ghana and Japan. While very different in style and themes, they were both contemporary tales which centre on young women trying to make their own way in the world. Now that's something I can relate to!
Transcendent Kingdom by Yaa Gyasi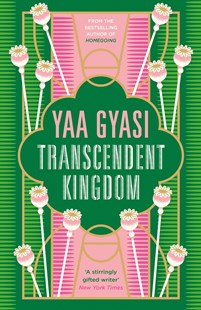 Transcendent Kingdom is the beautifully written story of a young woman, Gifty, who is nursing her mother out of her latest depression.
As the story unfolds, we learn that Gifty is now a successful researcher with a very promising career ahead of her but the death of her older brother to an opioid addiction during his teenage years and her mother's resulting – and recurring – depression are overwhelming and ever present, affecting her research and her interpersonal relationships.
Though it sounds heavy, it's not a burden to read and I enjoyed learning about Gifty's research and what propelled her into it as well as the cultural push pull of her Ghanaian heritage. The only thing I did reflect on after I finished it was that there is a very small cast of characters in this book and the book is also written from Gifty's perspective. As a result, the story centres on Gifty's inner life and her relationships with the few other characters, so there is not a lot of variety in terms of perspectives and content, although the story does move between the past and the present.
If you like reading interesting and well written contemporary novels, I think you'll enjoy Transcendent Kingdom.
VERDICT: ***
Buy it HERE.
Convenience Store Woman by Sayaka Murata
Like choosing a TV series, sometimes I'm looking for a short, punchy and light intermission in between the grittier and more intense books that I tend to gravitate towards.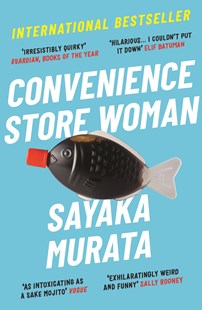 Convenience Store Woman definitely delivers in this respect.
This short and sharp tale is centred on Keiko, a thirty something year old single Japanese woman has spent her adult life working in a convenience store. While she enjoys every aspect of her work, especially the routine and precision it involves, Keiko does so to the disappointment and disbelief of her family and peers.
While a simple story, Convenience Store Woman is an easy to read and sometimes funny novel which makes some insightful and interesting observations about what is considered "normal" and the cost of conformity.
Spending time with the Convenience Store Woman was a welcome reprieve from conventional modern life.
VERDICT: ***
Buy it HERE.
I'm in the middle of reading Hamnet by Maggie Farrell which I'm enjoying but I'll wait until next time to share my full review.
TV Series
The best show I've watched lately is Deep Water (ABC iView). Deep Water is a very well made and acted British contemporary drama series which deep dives into the complex modern lives of three women in a small village in the Lakes District. Each woman faces her own challenges but each responds differently and sometimes unpredictably.
I found this series riveting and compulsive viewing, and we finished this six part series in a matter of days. Highly recommended, especially if you enjoyed series like Big Little Lies.
We also watched Behind Her Eyes (Netflix) a slick contemporary drama set in London. It reminded me of The Sinner, it terms of its intensity and some of its themes. While I didn't love it as much as Deep Water and it does suspend belief in parts, it finished very strongly.
On a lighter note, I also enjoyed the French series Lupin (Netflix) which is a slick, entertaining series which follows the master of disguise and burglar extraordinaire, Lupin. In style and content it reminded me of an adult comic and with only 5 episodes, it made for easy watching.
I didn't so much enjoy but felt compelled by the British series It's a Sin (Stan) which centres on a group of friends who are living together in London in the early '80s as the AIDS epidemic begins to spread in the UK. It's a very well acted series with a superior soundtrack but as you can imagine, it is heart breaking and infuriating in equal measure. I was absolutely appalled to see how some people were treated by health providers and families.
For light entertainment and a much needed laugh, we've been watching Parks and Rec (Netflix, Stan) and The Office (Netflix) with our 14 year old who is obsessed with all things Dunder Mifflin. We've also watched the first few eps of Superstore which is entertaining but I'm not obsessed yet.
Movies
It's such a treat to go to the movies on a Sunday arvo and I very much enjoyed my trip to see My Salinger Year. Set in a literary agency in the '80s, I loved all the workings and goings on of the agency and the tortured creativity of the main character. The actors were all excellent too, especially Sigourney Weaver as the intimidating boss.
Podcasts
I'm really enjoying The Sure Thing (Australian Financial Review) which delves into how two middle class university graduates masterminded the biggest insider trading scam in Australia. I'm especially interested in how they were caught!
I'm also enjoying catching up with some of my favourite podcasting ladies at Chat Ten Looks Three and Too Peas in a Podcast.
This post contains affiliate links. You don't pay any extra and I earn a small commission. Read more in my Disclosure Policy here. 
So over to you, what did you enjoy reading, watching or listening to lately?