Welcome to this month's reviews post, my monthly wrap of everything I've been reading, watching and listening to lately.
It's been a busy month with the usual return to school intensity, a weekend away and a ten day stint of single parenting while Mr SnS was abroad, so there's less in the reading department than usual but more Netflix binges, as I've spend a lot of nights in.
I'm happy to report there are some pearlers in this lot though, so settle in, have a meander through and make sure you let us know what you've been enjoying lately too- we'd love to hear!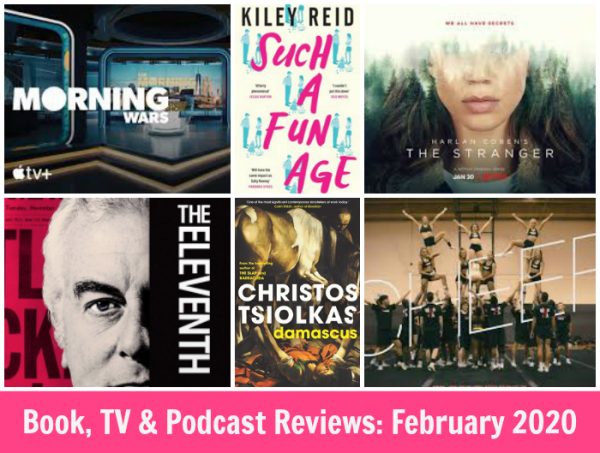 Books
1. Damascus by Christos Tsiliokas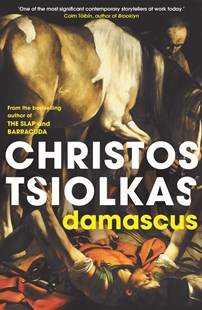 A work of fiction, clearly based in years of meticulous research, Damascus tells the story of the early Christian church, in the hundred years after the birth of Christ. Told by several people in alternating chapters, Damascus returns time and again to its central character Saul/Paul's perspective.
Damascus reads like a dramatic recreation, full of the gritty historic detail and insight that I love, and it's a visceral experience too, with the filth, stench, brutality and violence of the times palpable and at times, gruesome. Some scenes left a lasting – and pretty unpleasant – visual imprint which won't be everyone's bag. I learned to skim over subsequent horrors.
I always find this aspect of Tsiolkas' novels difficult. He can certainly write but you can pretty much always be guaranteed that there's something tasteless, repugnant or just plain gross somewhere in his novels. I find this to be at odds with who I imagine  him to be, because every time I hear him interviewed – as I did last year on Conversations – he sounds incredibly gentle and genteel and I find myself rushing out to buy his latest book. That said, there is no doubt that Tsiolkas is a gifted writer who writes convincing dialogue and delves deep inside the inner lives of his characters.
Dasmacus doesn't read like a novel with an overarching narrative arc, so while I could appreciate it for what it was, it was not compelling in the sense that I just had to read on. To be honest, sometimes, I needed a break from it as it was pretty full on.
As a person of faith, I loved that it brought the radicalness, danger and bravery of the early church to light. I also found it interesting to read about some of the lesser characters in the New Testament, who feature in Paul's letters.
I don't think this book is for everyone, but if you do enjoy historical fiction, great writing and are interested to read a new perspective of the early church, I'm sure you will find Damascus to be well worth your time.
Buy it here.
VERDICT: ****
2. Such a Fun Age by Kiley Reid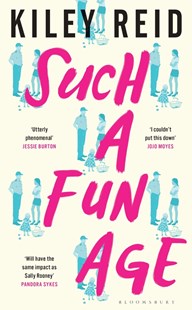 I devoured Such a Fun Age last weekend, which was no easy feat as I was in the middle of a ten day single parenting stint, and  juggling All Of The Things. (I even took it with me to my son's basketball game to read before the game and in the time outs – true story). Despite my kids' collective and sustained efforts, I simply could not put this clever, funny and tightly plotted novel down.
The central characters are Alix, a successful and ambitious white women who, with her broadcasting husband, live an affluent suburban life in Philadelphia, which she considers a serious step down from her earlier more dazzling pre kids life in New York City. With two small children and Alix's book writing and blogging commitments, they employ a young, local African American woman Emira to care for their preschooler (whom Emira adores), and it's in Alix's home where their worlds begin to collide.
Such a Fun Age is a very well written and structured novel, with nary a superfluous word let alone a sentence or paragraph. And while it initially seemed to be topical, contemporary fiction, as the story unfolded it became clear that there was A LOT going on here, with plenty of layers and depth revealed, without it ever getting preachy, laboured or heavy handed.
While the author's blurb tell us that the writer is very much concerned with issues of race and class – and this is certainly  evident throughout this novel – Kiley Reid cleverly uses her characters, all of whom are complex and neither singularly "good" or "bad", to delve into our unconscious and conscious biases and prejudices. From a reader's perspective, much of this is revealed in unbelievably awkward yet compelling pivotal scenes, throwaway lines, astute observations, humour and the internal monologues of Emira and Alix, from whose perspectives the story is told in alternating chapters.
I really really enjoyed Such a Fun Age and it's a seriously impressive debut novel. It would also make a great choice for book clubs.
Buy it here.
VERDICT: *****
I'm currently reading- and enjoying – There Was Still Love by Favel Parrett. I'll tell you all about it in my next reviews post.
TV Series
It's been a big month in front of the box.
Mr SnS and I thoroughly enjoyed The Morning Wars (Apple) which stars Reese Witherspoon, Jennifer Aniston and Steve Carrell. All are exceptional in this gritty expose of morning television which also deep dives into the #MeToo movement. If you can access this, get on to it stat.
We're also thrilled to be back in Carrie Mathieson Land, as the 8th and final season of Homeland (SBS) is aired, with a new instalment each week. It's a bit weird and old school to not be able to binge and only watch one ep at a time. I'm already emo thinking that the end is nigh and am hoping for a strong finish.
This past week I've also been bingeing The Stranger (Netflix). I'm only four episodes in but I can see I've got a few late nights ahead of me. This is an unpredictable, suspenseful English drama and each ep ends with a cracking cliff hanger. I'm totally hooked.
I've also been in Doco Land in recent times, watching the Taylor Swift doco Miss Americana and Cheer. I don't know much about Taylor Swift but I quite enjoyed her doco and it gave me greater respect for her as a musician. I'm a bit worried about her personal life though.
Cheer, a doco following a very successful cheerleading academy/team is pretty full on and had me feeling anxious as I watched those people pyramids with baited breath. It has also confirmed that cheerleading is my sport!
On a lighter note, we've started Schitts Creek, upon the advice of friends that it's funny and light. With episodes 21 minutes long too, it's the perfect filler for in between series, or if your Netflix sesh starts too late to watch something heavier or longer, thanks to the kids and their bedtime shenanigans or is that just me?
I also watched Season 2 of Shrill (SBS Viceland) which I enjoyed – I love you Annie – but not nearly as much as the first season.
Podcasts
My newbie for the month is The Eleventh, the brand new political podcast from ABC News focusing on the infamous dismissal of Prime Minister Gough Whitlam in 1975 by then Attorney General, John Kerr.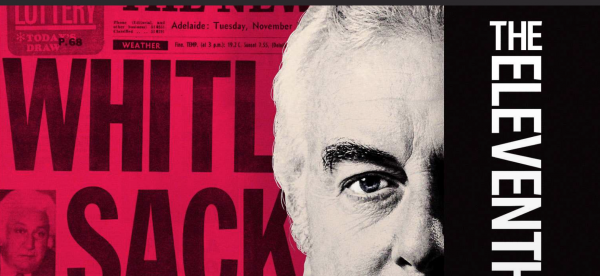 As a political nerd from way back – I majored in politics in my Arts degree – I am very much looking forward to listening to this series and have already knocked off the first two eps. It's fascinating to go back and listen to what Australia was like during this critical period of history.
I've also been enjoying catching up with my usual faves: Chat 10 Looks 3; Too Peas in a Podcast and Conversations.
This post contains affiliate links. You don't pay any extra and I earn a small commission. Read more in my Disclosure Policy here.
So over to you, what have you been reading, watching and listening to lately?