Welcome to this month's reviews post!
Despite a busy start to the school year, I've managed to seek refuge from the onslaught of form filling, labelling, information nights and school camp packing lists etcetera etcetera by spending some solid time on the couch either reading or watching some rather excellent stuff.
On days I've got to multi task, I've loved having some new – and seriously compelling – podcasts to listen to.
So whether you are looking for something to read, a new TV series or podcast series to binge on, I hope you'll find some fab new ideas in this post. I'd love to hear what you've been enjoying lately too.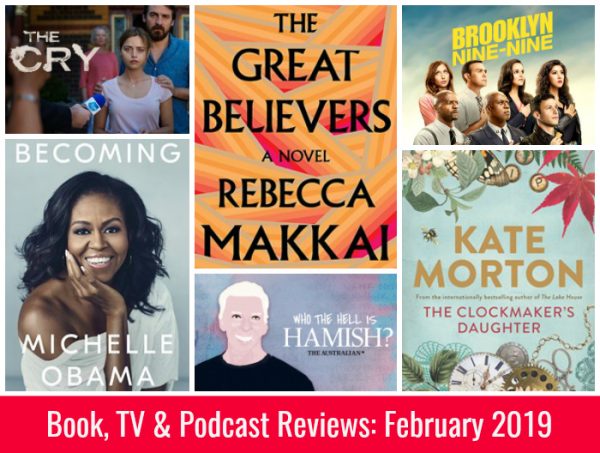 Books
The Great Believers by Rebecca Makkai
I'd heard rave reviews about The Great Believers but it wasn't an easy book to find – I finally tracked it down at my local Dymocks. It was obviously in demand, as copies were few and far between.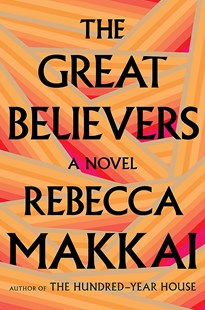 I can see why so many have loved this well written epic, which is centred on a group of friends in the early 80s in Chicago as the AIDS epidemic slowly rolls through their city, devastating the city's gay community and taking many casualties in its wake. The emotional toll and long standing impact on the survivors and their loved ones are explored in present day Paris in alternating chapters.
As you can probably guess, it doesn't end well for many of the characters. The sense of loss is palpable too, thanks to well developed characters. I felt like I really knew these guys and I was invested in them, keen to stay with them all until the very end.
I enjoyed this, particularly the chapters set in the early '80s which centre on the likeable young  man, Yale Tishman. I felt less interested in the present day storyline but it all came together and really hit its straps in the last third of the book.
VERDICT: ****
The Clockmaker's Daughter by Kate Morton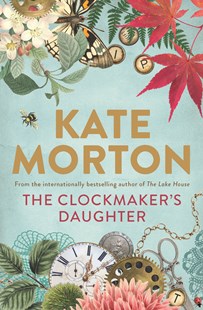 Kate Morton is a very popular author and with good reason. Her historical fiction is always well written, intricately plotted and full of fascinating historical details.
Her books also tend to have several characteristics in common and The Clockmaker's Daughter follows her formula down to the letter: the rollicking English country side in the height of summer; an iconic house playing a central role in the narrative; a story spanning several historical periods, with intricate historical details, as well as a present day character uncovering the secrets of the past; and a large and mysterious cast of characters, all with interesting and sometimes overlapping back stories.
I really wanted to love The Clockmaker's Daughter as I've really enjoyed some of Kate Morton's earlier novels, in particular her last book, The Lake House. However, while I did enjoy The Clockmaker's Daughter, it was nowhere near the heights of The Lake House for me. The general consensus at my book club was that there were more characters (and hence back stories) than was feasible/necessary.
That said, I would still recommend it as an enjoyable and easy read. It's pretty long though, so ideal for holidays.
VERDICT: ***
I'm only a third of the way through Michelle Obama's bio but I am really enjoying it so far. She's honest, insightful and provides a fascinating window into one of the world's most admired couples. I'll be back with a full review next month.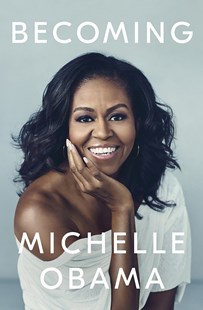 TV Series
I've watched loads of TV over the last month and my pick of the lot is the new ABC series, The Cry which I watched on ABC iView.
This four part series has a stellar cast – including Asher Keddie – and is a well written and plotted drama with some excellent dramatic performances. I won't say anything else for fear of spoilers but it's well worth watching and a great binge over a weekend.
I also watched Dirty John (Netflix), adapted from the incredibly popular podcast of the same name, to the extent that the podcast creator gets a mention or three in the actual TV series. Welcome to 2019!
It's very well done mostly due to the excellent casting of Debra Newell and "Dirty" John – both actors were absolutely spot on. I always expect great things from Eric Bana but the actress playing Debra is especially fabulous and it was ace to see the fiesty Ruth from Ozark (actress Julia Garner) in a totally different role as the affluent daughter Terra.  The content of this series is really disturbing though – even when you know what's coming – so while it was well done, it's hard to say I actually enjoyed it.
That also pretty much sums up how I found Conversations with a Killer: the Ted Bundy Tapes (Netflix). As a series, it's very well done, compelling and makes for fascinating viewing on some macabre level but it's also terribly disturbing to hear details of the violent crimes perpetrated against so many women. The final episode in particular was just awful, with the reaction of the American public to Ted Bundy's execution just jaw dropping.
Still in the crime space, I endured Abducted in Plain Sight (Netflix). This doco is so mind blowingly awful, Mr SnS could barely watch the first twenty minutes and stopped watching shortly afterwards. It's hard to imagine parents in this modern age finding themselves in a similar situation to the hell this family found themselves in. Still, the grooming and manipulation here are sage reminders for parents everywhere. Definitely not date night material though.
Thankfully, I could rely on the new series Ron Iddles: The Good Cop (on Foxtel) for a more positive true crime experience, if that's even a thing. I love Ron Iddles' insights into how he solved some of the most perplexing crimes of the last few decades. Ron's no nonsense approach to solving crime is not only unbelievably successful, it's also person centred and empathetic to both victims and criminals.
For some light relief – and yes I've really needed some this month – I've been loving catching up with all my faves on Brooklyn 99 and Grace & Frankie, both on Netflix.
Podcasts
I've loved discovering some fab new podcast series in recent times.
Like The Teacher's Pet before it, The Australian's new podcast series, Who The Hell is Hamish? is a fascinating but sobering investigation into an intriguing and duplicitous character.
Ear Hustle is such a great series, broadcast and produced from inside San Quentin Correctional Facility. The stories of the inmates are often surprising and moving, as well as funny, fascinating and sad, as you'd expect.
I'm also all over the new Wondery series, Over My Dead Body , which is well done but again, involves a bitter marital split and a violent death, so again, not light listening but I enjoy the investigative and procedural side.
Closer to home, I can recommend Season 3 of Unravel True Crime (ABC), which delves into the unsolved murder of Belinda Peisley in the Blue Mountains in 1998.
For light relief, I've enjoyed the odd episode of Song Exploder with Malcolm Gladwell and David Tennant's new podcast series, David Tennant Does a Podcast With …
Finally, a couple of stand out interviews for me this month have been Mia Freedman's interviews with Roxy Jacenko and Richard Glover on No Filter and I also absolutely loved Hamish MacDonald's interview with Judith Lucy on Conversations (ABC). Such a fantastic episode.
This post contains affiliate links. You don't pay any extra and I earn a small commission. Read more in my Disclosure Policy here. 
So over to you, what have you been reading, watching and listening to lately?