Happy new year peeps and a very big welcome to this bumper version of my regular reviews post!
I'm pleased to report that January has been most conducive to lazy morning reading, reading at the beach, lazy afternoon reading, and catching a movie or four which has meant a very excellent start to the year reading – 8 books later – and viewing wise.
I've also spent plenty of time on the couch at home, catching up on some new seasons of old faves as well as some new releases in between too many games of Words with Friends.
I've read and watched some absolute crackers over the last four weeks, all of which I've reviewed below. I'd love to hear what you've been reading, watching and listening to lately as well – please leave a comment at the end of the post or on Facebook as I love recommendations.
Books
1. Gravity Well by Melanie Joost
Gravity Well is a well written contemporary fiction novel, which was set in both regional Australia and South America.
A story of two women's long lasting friendship, grief and the consequences of the choices we make and don't make. I really enjoyed the detail and metaphors of astronomy too.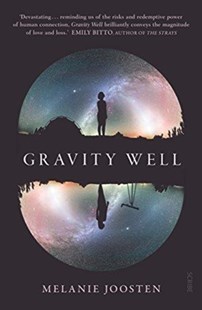 Verdict: ****
2. The Lost Man by Jane Harper
I really enjoyed The Lost Man and am happy to report that Jane Harper is back to her best. As someone who was underwhelmed by Force of Nature, this was very happy news indeed.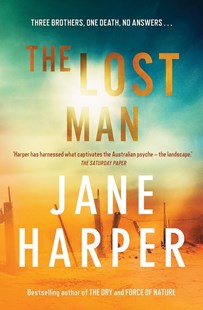 Like her other novels, there's a mystery at the centre of the novel and an interesting cast of characters, all with plenty of dubious motivations and juicy back stories, this time set against the heat, harshness and isolation of the Australian outback. While the ending was a little far fetched for me, I certainly enjoyed the ride to get there.
Verdict: ****
3. The Arsonist: A Mind on Fire by Chloe Hooper
Chloe Hooper's The Tall Man was an incredible book and I was full of great anticipation for her latest non fiction offering: The Arsonist.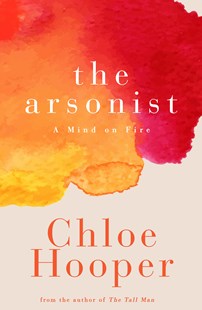 While she reports about the devastation wrought by the Black Saturday bushfires in Gippsland covering the fires, the police investigation, and legal proceedings in detail, Chloe Hooper also paints a broader picture and puts the events – and its central protagonist – in a broader economic, social and geographic context while never shying away from or minimising the terrible consequences. By including so many personal stories, she also manages to keep the many people affected at the centre of her very respectful story telling.
Unlike most reporting about crime in the Latrobe Valley, this is a well written and sensitively handled exploration of the cause, context and far reaching and deadly impact of the Gippsland fires. Highly recommended for anyone but especially non fiction fans.
Verdict: *****
4. Our Tiny Useless Hearts by Toni Jordan
Our Tiny Useless Hearts reads like a modern day Oscar Wilde farce but instead of being situated in an English drawing room, all the action takes place in a middle class suburban home in the outer eastern Melbourne suburb of Eltham.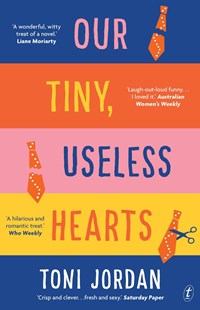 The events of the entire book – save for the necessary character back stories – takes place over one action packed weekend. The earlier chapters were the funniest – with plenty of great situational comedy – while the back half of the story descended into ridiculousness. Still this was a fun, holiday read.
Verdict: ***
5. Educated: A Memoir by Tara Westover
"Educated" is a well written but seriously disturbing memoir about what it was like to grow up in an isolated, rural home with a large family, who are trying to eke out a living scrapping from the family's junkyard in southern Idaho.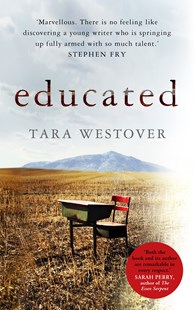 The patriarch – Tara's God fearing father – believes the end of days are coming, and sets about preparing for the end, canning peaches, stockpiling fuel and gold. He also doesn't believe in hospitals, formal education or registering the births of his children. How does someone escape such an extreme – and at times dangerous – situation? Tara Westover explains how she did and what it cost her in this jaw dropping and often shocking, memoir.
Verdict: ****
6. Cedar Valley by Holly Throsby
Holly Throsby has a talent for the minutiae of small town shenanigans, as proven in her debut fiction novel, Goodswood which I read last summer.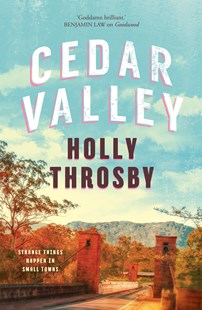 This time around, the writing is even better and the plot tighter. Centring on the arrival of two strangers in town, both on the same day, the story is told from the perspectives of three different characters in alternating chapters. These short and very readable chapters each added to the overall tale, and slowly developed its characters' backstories as the plot unfolded.
Whilst I probably would have liked a little more detail at various points and wondered why people didn't ask some obvious questions in certain conversations, and for the final chapters to wrap things up a fraction more comprehensively, I did find Cedar Valley very easy, entertaining and compelling holiday reading.
Verdict: ****
7. My Year of Rest and Relaxation by Ottessa Moshfegh
This is such an interesting book while on another level, not much really happens given the protagonist spends most of her time sleeping. Intrigued? Let me explain.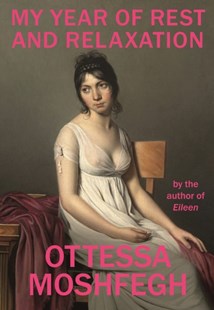 The premise of this book is like no other: a young, beautiful, educated and wealthy young woman – who is also orphaned – decides to take a narcotic induced year long hibernation of sleep to restore herself and her life. She goes to great lengths to ensure this is possible – cutting herself off from daily life takes some effort – with the exception of sporadic and necessary contact with her deranged and inept psychiatrist to secure more prescriptions and samples; her best frenemy Reva whom she loves but also despises; and her morally bankrupt and shameless ex boyfriend, Trevor.
The nameless protagonist is an enigma too – she's so disengaged and damaged I felt sorry for her but, at the same time, her behaviour and thoughts are so appalling at times, she is not very likeable. She is always compelling though, and I wanted to find out how things would play out for her.
I couldn't stop reading this very cleverly written novel which is so bizarre, shocking and tasteless on so many levels but surprisingly funny in parts. It's also a very interesting book in the sense that this wild experiment has a purpose: to seek rest, deep relaxation and a reboot of her life. Meanwhile, the "normal" people around her continue on with their lives, in all their glorious dysfunction, seemingly oblivious.
VERDICT: *****
8. Any Ordinary Day by Leigh Sales
It would not be easy to write an engaging and inspiring book about tragedy and what happens to people after the worst day of their lives, but Leigh Sales manages to do that in a thoughtful, sensitive and interesting way.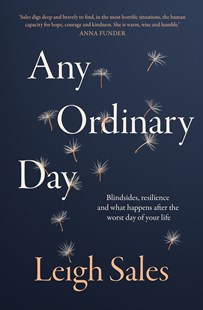 The skill is in the way she weaves often heart wrenching personal accounts of devastation with her own reflections, observations and a statistical analysis of risk and probability. Leigh Sales is obviously looking for answers to some big questions and I think she, like us, has found hope and inspiration in this excellent book.
VERDICT: *****
TV Series
We watched loads of TV series over the holidays, beginning with the last few eps of Narcos: Mexico – good but nowhere near the heights of the original – and the new Netflix doco series John Grisham's The Innocent Man which was compelling but in a very similar vein to Making a Murderer.
I absolutely loved My Brilliant Friend (Foxtel), the adaptation of the brilliant series by Italian author Elena Ferrante. The casting and mood of this Italian period piece set in Naples was spot on. I can't wait for season 2.
We started Berlin Station (SBS on Demand) but could barely follow anything in the first episode. Likewise, we began Ozark Season 2 (Netflix) but could not make head or tail of it, so we went back and watched the final episode of Season 1 which helped a lot. We then began to watch Season 2 from the beginning which we were enjoying but the language was too fruity for our holiday rental (with nearby children's bedrooms) so we abandoned that for the time being for something lighter: my new favourite series Brooklyn 99.
Brooklyn 99 is a serious side step from my usual intense, crime and foreign TV series persuasions but I am absolutely loving it. It's light, funny and the episodes go for 21 minutes, making it a breeze to smash a few episodes in one sitting. Better still, there is continuity from a plot perspective, so it's like watching a great TV show, whose length you determine. The cast is gold, with someone for everyone. Anyone else on board the 99 train?
Movies
I've seen quite a few flicks these holidays but the stand out for me is the recently released, Green Book.
Starring the brilliant Viggo Mortenson – this man can do no wrong – and Golden Globe winning actor Mahershala Ali, this is a feel good flick that is elevated to greater heights thanks to the performances of these extremely talented actors as blue collar Mr Fixit Tony and prodigious pianist Dr Don Shirley respectively. I won't say too much more other than it's 120 minutes long, so it's on the long side but I enjoyed every minute.
I also enjoyed VICE, about the rise and impact of Republican – and one time Vice President – Dick Cheney in American politics. As well as being disturbing, it also points the finger at Big Dick for contributing to the rise of ISIS post 9/11. It's all very tongue in cheek, and unapologetically left leaning so much so, there's a scene in the credits about it. Christian Bale (as Dick), Steve Carell (as Donald Rumsfeld) and Amy Adams (Dick's wife) are all excellent.
The Favourite had it's highs – excellent performances by Olivia Coleman, Emma Stone and Rachel Weisz – but some disappointing lows. From a visual perspective, production pieces tend to be lush and beautiful or depressing and austere – depending on the social status of the characters. I found this film was harsh to look at though – there was so much contrasting light and darkness it hurt my retinas and strangely, weird fish bowl lens shots of rooms. It was all a bit tongue in cheek too, and I was left wondering how much of this farcical biopic was based in anything resembling reality.
I also took the kids to see Mary Poppins Returns. There was a lot to love about this modern adaptation – beautiful costumes, great choreography and the familiar 2D animation – but I felt the Emily Blunt's Mary lacked the warmth in her firmness that was so wonderfully captured by Julie Andrews' Mary. The kids loved it though and felt that you'd prefer whichever version you saw first.
Podcasts
I seriously rated Caliphate, a shocking and insightful journey into ISIS by meticulous and sensitive New York Times journalist Rukmini Callimachi. It's also the perfect companion piece to VICE.
I've also been dipping in and out of The Assassination by BBC World Service which delves into the assassination of Pakistani Prime Minister Benazir Bhutto and Conversations on ABC. The episode in which Richard Fidler interviewed William McInnes on Fatherhood was a highlight.
Further Reading & Ideas
To read my 'best of' posts for the last couple of years, head to:
Love a great bio?
Check out this post with 21 Awesome Biographies and Memoirs.
Just looking for an easy, entertaining or page turning holiday read?
I've listed Ten Great Holiday reads in this post and more recently, More Great Holiday Reads.
Thinking about starting a book club?
You totally should – check out my How To Guide here.
This post contains affiliate links. You don't pay any extra and I earn a small commission. Read more in my Disclosure Policy here. 
So over to you – what have you been reading, watching and listening to lately? Anything you'd recommend?