Seriously, what did we do with ourselves before Netflix?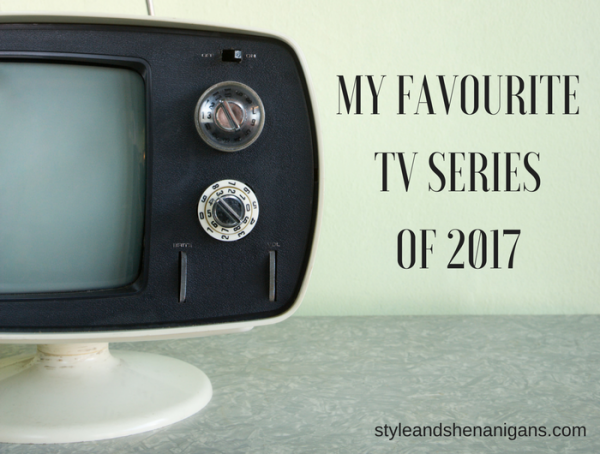 Hang on, it's coming back to me.
Back in the '80s, my Mum bought us a VHS recorder for Christmas one year and hired a bunch of movies and I watched The Goonies eight times over a week in the holidays.
Eight glorious times.
We didn't watch a series unless it was a weekly TV series – hello Henderson Kids and 90210 – so we watched the same thing. Over and over and over again.
Speaking of which, whatever happened to The Two Coreys?
Anyhoo, now we're older and more tech savvy, our Saturday nights don't depend on whether the local video shop has enough copies of the latest Rom Com or Must See movie. At the touch of twelve remotes – speaking for myself – we have access to Foxtel, Netflix, Stan and Apple TV as well as the free to air SBS on Demand and ABC iView.
As a child of the '70s and '80s, I still find this new world of choice unbelievable.
So with access has come binge watching, and this year, I've certainly done myself proud. I like to think of my 2017 achievements as the modern day equivalent of my retro Goonies binge.
So what have I loved this year?
Well I've watched over twenty TV series over this last year but in this list, I've included only my faves.
Oh and before I launch in, I haven't included the most recent series of my all times favourites – Game of Thrones (Season 7) which was awesome but too short, closely followed by Homeland (Season 6) and Broadchurch (Season 3), House of Cards (Season 5), Suits (Season 7) and Outlander (Season 3).  If you haven't watched any/all of them, you should totally add them to the top of this list (and start at the beginning of course). For more detailed reviews on these series and my Top Series of 2016, head here.
Im my list below, I've included mostly new (to me) series and a fair few Netflix original and/or newly released series. For detailed reviews, keep scrolling.
My Favourite TV Series of 2017
1. The Killing (4 seasons, Netflix)
2. Narcos (3 seasons, Netflix Original)
3. The Handmaid's Tale (1 season, SBS on Demand)
4. Big Little Lies (1 season, Foxtel)
5. Happy Valley (2 seasons, Netflix)
6. Ozark ( 1 season, Netflix Original)
7. Mindhunter (1 season, Netflix Original)
8. The Night Manager (1 season, Apple TV)
9. Peaky Blinders (3 seasons – season 4 is currently airing on BBC First, on Foxtel -Netflix)
10. Alias Grace (1 season, Netflix Original)
11. Bloodline (3 seasons, Netflix Original)
12. Anne with an E (1 season, Netflix Original)
13. The Keepers (documentary, 6 episodes, Netflix)
14. Top of the Lake – Season 1 (2 seasons, Foxtel)
15. Riverdale (2 seasons, Netflix Original)
1. The Killing (4 seasons, Netflix)
My favourite series for this year was the U.S. version The Killing.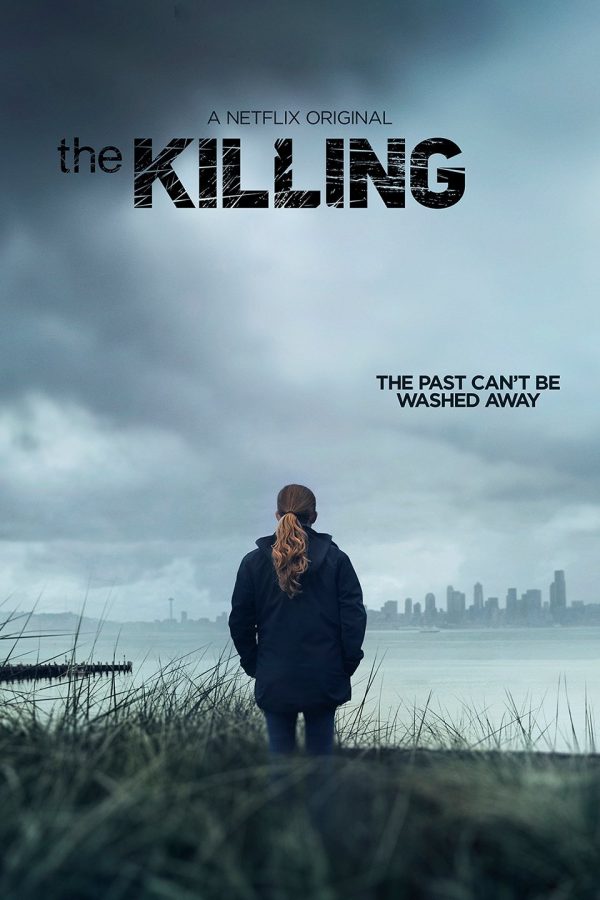 It's not the perfect series by any stretch and the tension over the first two seasons in particular can be a bit unbearable and the viewing bleak – it's always raining in Seattle – but as a whole, the four seasons are just terrific, compelling viewing.
For me, Detectives Sarah Linden and Derek Holder go down as one of my favourite TV duos ever. They are fully realised characters and their lives, with all their imperfections, are so well drawn out. I think season 3 is probably the best, but season 4, while short, really ties things up perfectly.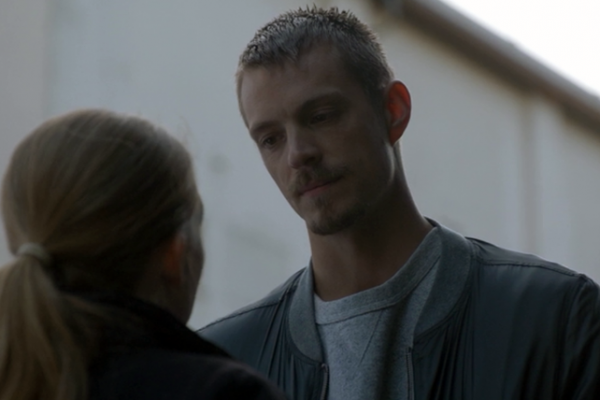 IN A NUTSHELL: This is a brilliant police drama full of suspense, mystery with wonderfully nuanced, flawed characters and great acting. There's serious violence and disturbing content but you usually only see the aftermath. Oh and it rains everyday in Seattle and Sarah Linden's jumpers deserve their own show.
2. Narcos (3 seasons, Netflix Original)
I was surprised by how much I enjoyed this fast paced, action packed, drama series charting the rise and rise of the Medellin and Cali drug cartels in Colombia.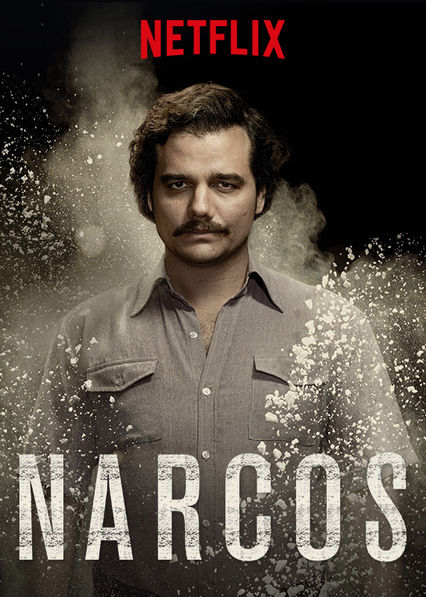 I loved the soundtrack; how they used actual documentary news footage and photos throughout this partly fictionalised series; and the larger than life, and frankly, at times unbelievable characters whose lives we track. I found this SO interesting, fascinating and easy to watch although there is a fair sprinkling of gun violence, sex scenes and language, particularly in the first series, but despite this, the real star in this series is the story itself.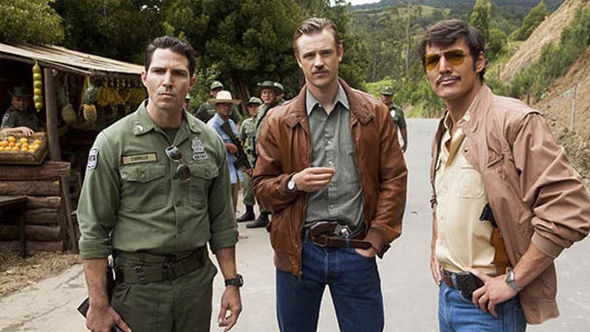 I loved this series so much, I watched the whole of season 3 on an iPad in two weeks as I travelled through China, despite being out and about for twelve hours most days.
IN A NUTSHELL: If you want an entertaining and eye opening history lesson about the Colombian drug cartels of the '80s, this is your new series.
3. The Handmaid's Tale (1 season, SBS on Demand)
The production of this adaptation of Margaret Atwood's cult novel, The Handmaid's Tale is Next Level in every respect from the distinctive and eerie lighting through to the modern sets and soundtrack, and I would highly recommend this dystopian series to everyone.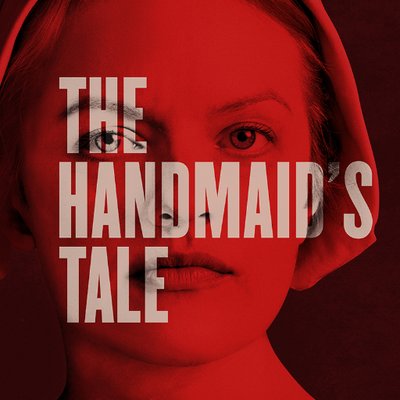 It's pretty confronting and disturbing though, so consider yourself warned – it's definitely a series that will stay with you, long after the final credits roll.
I think this series is compulsory viewing, especially in the current political climate. Elisabeth Moss, who plays Offred, is awesome too.
IN A NUTSHELL: Disturbing but compelling. A must see.
4. Big Little Lies (1 season, Foxtel)
I loved the book of the same name and approached this series with some trepidation. Despite being transported away from Sydney – it's book location – to the U.S. West Coast, this incredibly well acted and produced TV series is excellent viewing. Nicole Kidman gives an absolutely brilliant performance as Celeste and Reese Witherspoon is a wonderful Maddie in support.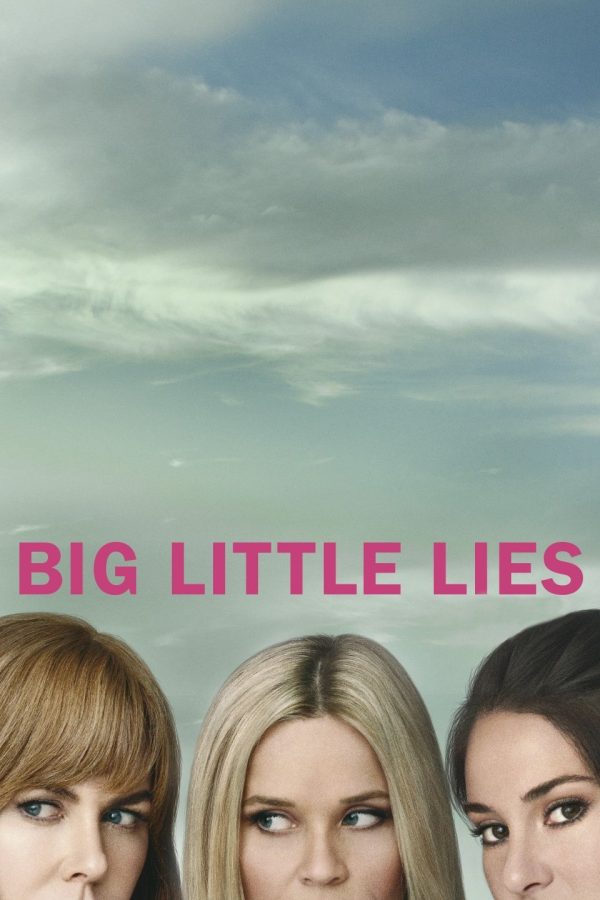 IN A NUTSHELL: This is an excellent, thought provoking and topical drama. Highly recommended.
5. Happy Valley (2 seasons, Netflix)
If you're faced with a weekend inside – either due to extreme heat or cold – this British crime series is an easy and very watchable series to settle in to. With the fabulous but vulnerable Sergeant Catherine Cawood at it's centre, this is a great series with interesting characters, awesome acting and a West Yorkshire village setting.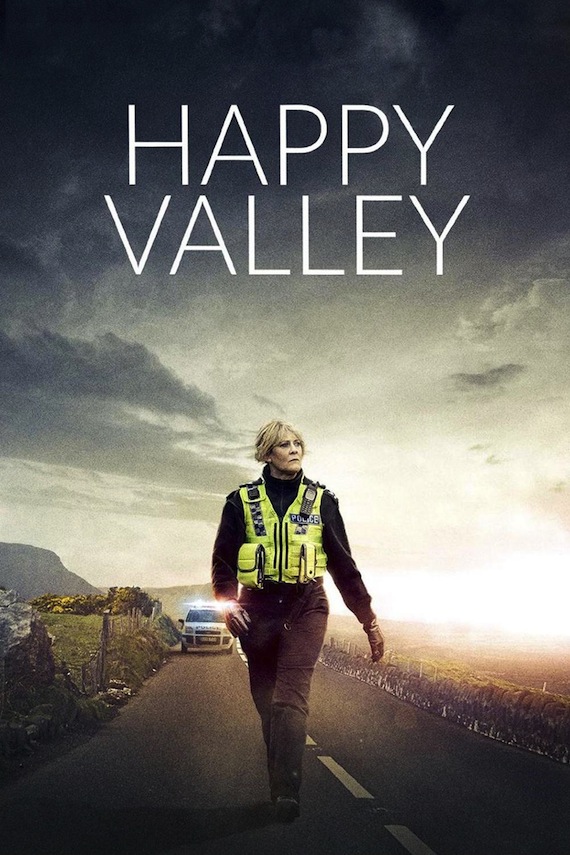 IN A NUTSHELL: An easy but excellent 6 part series to knock off on a weekend.
6. Ozark ( 1 season, Netflix Original)
It took me a while to warm up to this intense, moody and black drama series but Jason Bateman was so good, I couldn't stop watching. I can't say I enjoyed this series but I couldn't stop watching it either. Don't be fooled by the picturesque setting of Lake Ozark too – violence, drugs and bad people are lurking!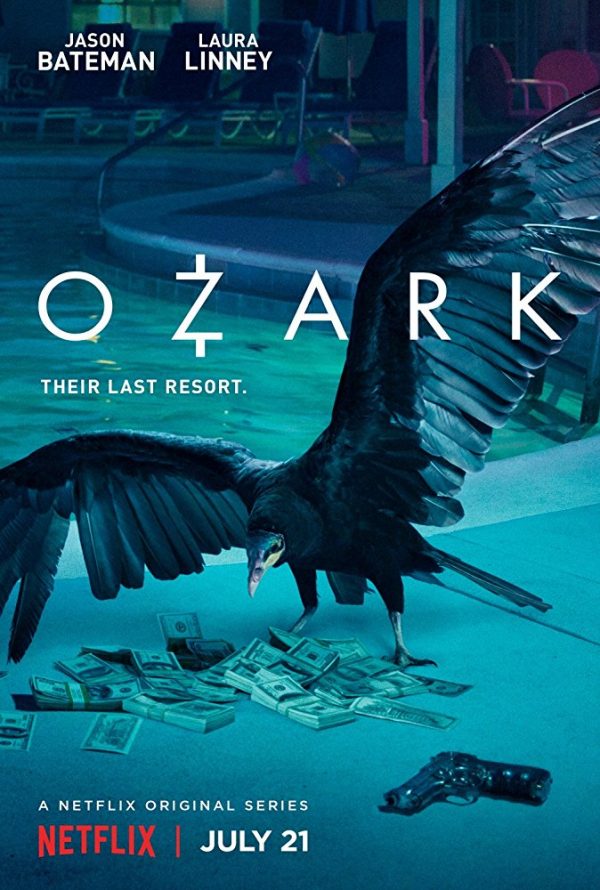 IN A NUTSHELL: If you love a gritty, intense drama series with great acting, you'll love Ozark. Possibly don't watch it after or before Narcos though as there are some similar themes.
7. Mindhunter (1 season, Netflix Original)
This newly released Netflix Original series appealed because it's subject matter was different to what I'd be watching – hello serial killers, who am I? – but more importantly, I love a drama series that has a historical element to it too. In this case, it's the beginning of Quantico's Behavioural Science unit and the FBI agents who were involved in it's inception.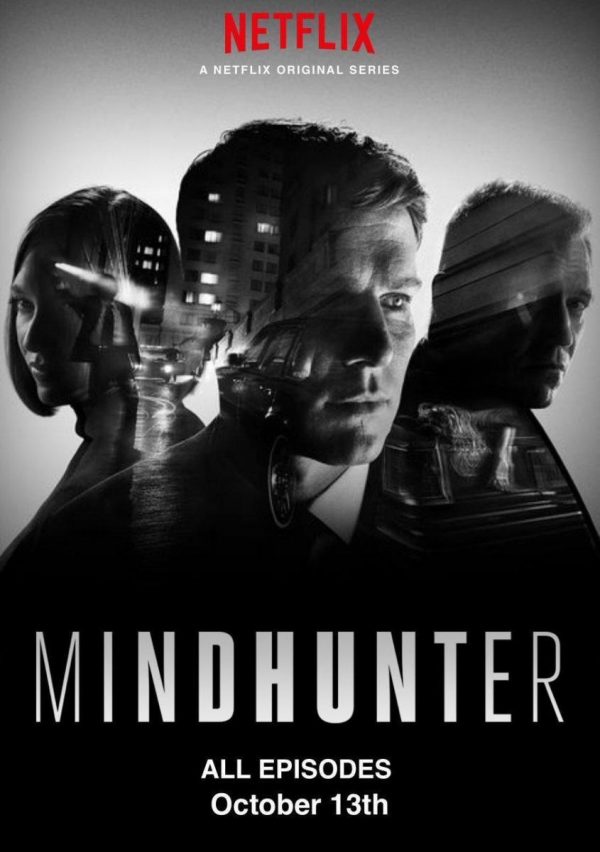 IN A NUTSHELL: Interesting and easy to watch but there are graphic descriptions of sexual violence.
8. The Night Manager (1 season, iTunes)
The Night Manager is the perfect holiday series. Like the John le Carre thriller it's based upon, it's a fast paced, short series set in exotic locations with beautiful people. What's not to love? The two male leads – Hugh Laurie and Tom Hiddelston – are excellent too.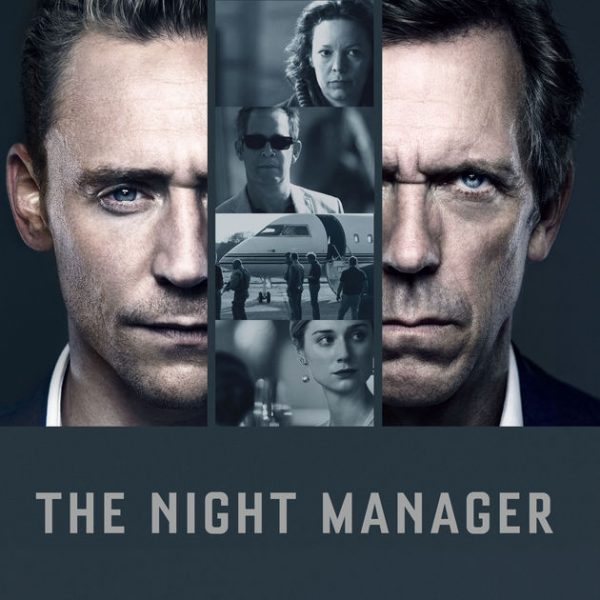 IN A NUTSHELL: If you can't afford to go ski-ing in Europe or you're looking for exotic locations in Spain or the Middle East for your next vacay, check out The Night Manager.
9. Peaky Blinders (3 seasons – season 4 is currently airing on BBC First, on Foxtel -Netflix)
I've watched a lot of TV Series with gangs in it this year and Peaky Blinders was along similar lines, although this time, set in Birmingham, UK just after the first World War. I've really enjoyed this series – the first two seasons have been the strongest so far – and I've definitely got a soft spot for Thomas Shelby, his brothers Arthur and John and Aunt Polly. As you'd expect, there is occasional violence – and it's pretty terrible when it happens as they hide razors in their caps hence their name, Peaky Blinders – but there's plenty of story and other things going on too.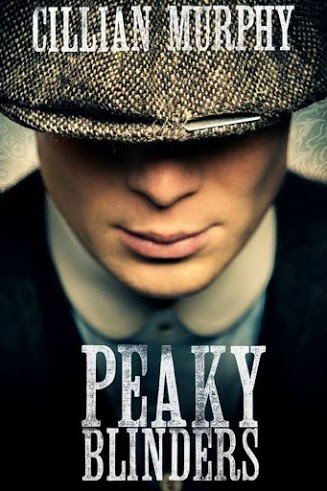 I also love love LOVE the Nick Cave and the Bad Seeds' theme song – Red Right Hand. It's perfect.
IN A NUTSHELL: A British gang series with all the grime, beauty, violence and toffy accents you'd expect.
10. Alias Grace (1 season, Netflix)
This is the second Margaret Atwood book adapted for TV that I've watched for TV this year and while I really enjoyed it, the production was very different to The Handmaid's Tale. It's a much more traditional style of production and set in the past, not the future as in The Handmaid's Tale.
Based on historical events, there's a mystery at the heart of it and I would describe it a mash up of Downton Abbey and Hannah Kent's Burial Rites. I love a period drama series at the best of times, and this did not disappoint. The lead actress is brilliant in her role as the complex and beautiful maid Grace Marks too.
IN A NUTSHELL: Two people are brutally murdered. Grace Marks is convicted of the murders, but did she actually do it?
11. Bloodline (3 seasons, Netflix Original)
Many readers highly recommended this series to me. Bloodline is a contemporary drama set in a coastal village in Florida and centres on the Rayburn family. In summary, there are deep, dark secrets leading to Seriously No Good here, but it takes some serious commitment to see the whole story unravel – thirteen one hour episodes in fact. It's a long series but an excellent one and the acting, especially Ben Mendelsohn as Danny, is really exceptional.
IN A NUTSHELL: If you're a fan of Ben Mendelsohn or like a gritty, intense family drama, you'll love this.
12. Anne with an E (1 season, Netflix)
I adored the Anne of Green Gables series of the '80s but that is a very distant relative to this contemporary Netflix series. There is no sugar coating in this adaptation and Anne's history and transition to life with the Cuthberts are given much more realistic treatment. The actress playing Anne is absolutely amazing and this new series, while lacking in nostalgia, is very well made and incredibly poignant and moving in parts. It's pretty dark though, particularly the final episodes, so perhaps that's worth bearing in mind if the kids are interested.
IN A NUTSHELL: An un-glossy, contemporary and arguably more realistic retelling of story of Anne of Green Gables.
13. The Keepers (documentary of 6 episodes, Netflix)
I love a good doco, even if they do make me a bit stabby and upset which pretty sums up my reaction to this excellent series.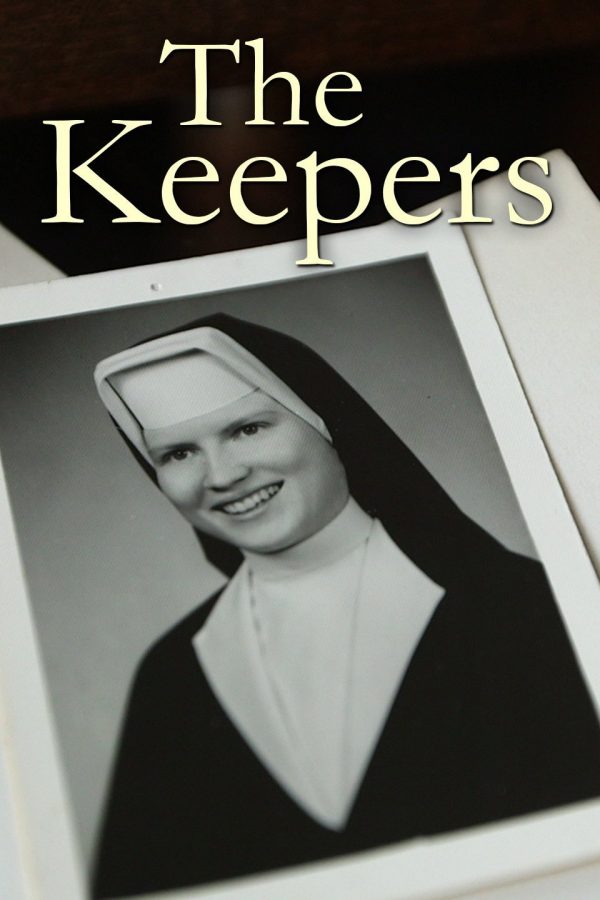 The Keepers investigates the death of a much loved nun in the '50s. Senior members of the Catholic Church become part of the investigation, cover ups are revealed and terrible discoveries are made. This is not easy watching but it's an incredibly important.
IN A NUTSHELL: If you're interested in criminal justice, police investigations and docos, this might be up your alley.
14. Top of the Lake – Season 1 (2 seasons, Foxtel)
Aside from Broadchurch, I've never been so distracted watching the location instead of the story as when I watched Top of the Lake. I've only watched the first series – which is set on the south island of New Zealand – and was struck time and again by the glorious landscape. The story is pretty good too, and centres on a young police detective – played by Elisabeth Moss – who returns home. A young girl is murdered, she decides to stay, there's trouble and the mystery unfolds.
There was a slightly unusual or mystical element in this series too – most obviously conveyed in Holly Hunt's character – that lent this series a slightly off centre feel. I haven't seen all of Season 2, but I've heard it was even more off key and not great, so consider yourself warned.
IN A NUTSHELL: If you're partial to a police investigation/drama in a magnificent location, this is the series for you.
15. Riverdale (2 seasons, Netflix)
Sometimes you're just after a light, quirky, entertaining mystery slash drama. In the '90s we had Twin Peaks and today, there's Riverdale. As a fan of Archie comics growing up, it's ace to see this contemporary version of Archie, Betty, Veronica and Jughead and all the Riverdale shenanigans. It's certainly not G-rated though which you get a sense of straight up when Archie hooks up with his teacher early on in Season 1. Yep.
It does veer into 90210 territory at times with all the love affairs and crushes, but at the heart of it, there's a mystery to be solved, fun characters and high school dramas to contend with. The mystery wasn't solved in Season 1 though, so here's hoping there's some resolution in Season 2.
IN A NUTSHELL: If you're looking for the M rated version of Archie and the gang, you've found it.
Honourable Mentions
I also watched the TV series of Olive Kitteridge which I absolutely loved but you might have to read the book first to full appreciate it. Frances McDormand is perfect as Olive.
If you like British police/crime dramas, you might also enjoy Marcella. I watched it after The Killing but hadn't moved on enough so possibly didn't enjoy it as much as I could have. You know that bereft feeling slash hangover you have when you've finished an awesome series? That.
Series I Started and Couldn't Continue
I'm sorry to say but I barely lasted one episode of Designated Survivor and only a couple of Billions. Not sure why they didn't appeal and I know plenty of people loved them. Different strokes for different folks I guess!
Summer Viewing
So far, I'm planning to watch The Sinner (Netflix Original) and the ABC series The Letdown. Season 2 of Stranger Things and season 3 of The Fall are also on the list and I'm looking forward to season 2 of The Crown which starts next week.
Finally, if books are more your thing, you can catch up with My Favourite Books of 2017 here.
So over to you … what's been your favourite series this year? Have you watched any or some of the above? What could you add to my list?