Well a big hello and welcome to this month's wrap of what I've been reading, listening to and watching lately.
Given it's only been a few short weeks since my last wrap post, I haven't covered as much as usual so you'll find this post is a bit shorter and sharper than usual!
What may be lacking in quantity however is certainly not lacking in quality.  There's been so much that's seriously great – I've been entertained, intellectually challenged and intrigued by this month's offerings.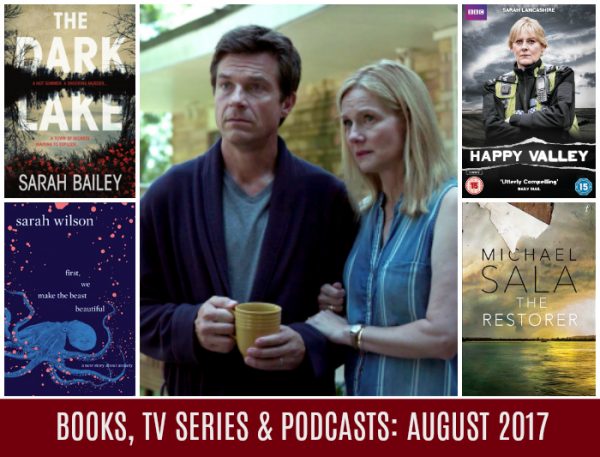 Books
I've read three books this month, all of which were written by Australian authors and all of which were loaned to me from friends. While I love our home grown authors, I think that is a first. I've also read two novels – fiction – and one non fiction which is a hybrid really of a memoir and an essay really, but more on that below.
1. The Restorer by Michael Sala
It's not often that I pick up a novel that I know nothing about, but that was definitely the case with Michael Sala's novel, The Restorer.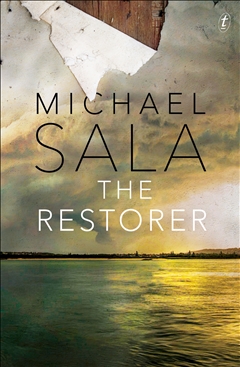 The Restorer tells the story of a family reunited after a period of separation between the parents, who move to Newcastle to make a new beginning and hopefully put their mysterious and troubling past behind them.
Told from two different viewpoints – the chapters alternate between the teenage daughter and wife – this story simmers with tension and you know, well out, that something's going to give at some time in the future and the consequences will be terrible.
While I found this book easy to read, this sense of foreboding had me on edge the whole time. The Whole Time. I couldn't relax into it at all.
Even though I felt the same ongoing, unrelenting tension reading Sofie Laguna's The Eye of the Sheep – one of my favourite books from last year – The Restorer didn't capture me in the same way The Eye of the Sheep did. Perhaps I can put this down to not really loving any of the characters. There was no Jimmy Flint going on here.
That said, overall I did think it was a well written book but I can't say I really enjoyed it.
VERDICT: ***
2. The Dark Lake by Sarah Bailey
Oh I do love crime fiction set in a rural Australian country town. The small town dynamics and the often ominous settings are the perfect backdrop for an intriguing Whodunnit.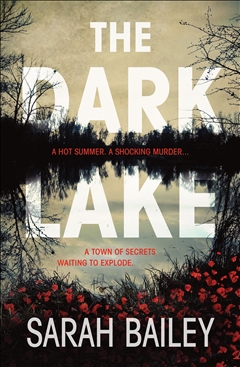 And this debut novel by Australian author Sarah Bailey was a page turner.
Set in the fictitious country town of Smithson, it begins with the discovery of a murdered woman in the town's lake. The murdered woman is Rosalind Ryan, the beautiful high school teacher, as well as the daughter of a wealthy businessman and an enigma of sorts.  Rosalind Ryan has a lot of history in the town too, some of which overlaps with one of the detectives assigned to the case, Detective Gemma Woodstock.
I won't delve into the plot beyond this but I did find this a very readable, page turning novel which reminded me a little of Jane Harper's The Dry in terms of it's setting, small town mentality and the relevance of the past in solving the crimes of the present.
It's not faultless though and some of the plot developments are a little fantastic but still, it was very enjoyable all the same.
I'd recommend this if you like Australian fiction or are looking for a compelling holiday read.
VERDICT: ****
3. First, We Make The Beast Beautiful: A New Story of Anxiety by Sarah Wilson
This is a tricky book to review.
For a start, I think this book is squarely directed towards people living with anxiety, so from the outset, I felt like I was outside it's intended audience.
Even though I don't necessarily feel like a "Life Natural" – someone who takes life in their non-anxious stride – I don't think I'm an overly anxious person either. As a result, I didn't personally relate to most of what Sarah Wilson shared, but I was definitely interested to gain a better understanding of anxiety, so I can be a better support to friends and family members who are impacted by it.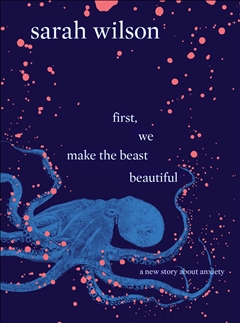 While I admit to skimming over much of the detailed scientific data and some of the philosophy, the parts that I found particularly compelling were the stories and experiences Sarah shares. I also found her approach to her own anxiety very interesting. And while I felt a lot of sympathy towards her – there's considerable heartache, loss and despair – I admired her capacity and determination to continually strive, adapt and try to improve her health and perspective. I think she also provided a great insight into the anxious mind too.
From a writing point of view it was a bit all over the place, with chunks of scientific research and data sitting alongside personal experiences, excerpts from books and quotes. The language also oscillated from the academic to the informal. We went from "polemic and "didactic" to "yonks". I didn't love the numbered paragraphs either or the notes on the side but I can see how this allowed her to include a very broad range of material, observations and thoughts in a non linear way.
I don't know that this book would appeal to everyone and I found it heavy going in places but I do think that anyone living with anxiety – their own or a loved one's – would find this enormously insightful.
VERDICT: ***
Podcasts
My favourite podcast lately has been Malcolm Gladwell's Revisionist History. Essentially, he re-examines something from the past – an event, an idea or a person usually – and asks the question: Did we get it right first time around? It's such a clever, thoughtful series and I've really, really enjoyed listening to it. The three part series on the education and the fate of 'Smart Poor Kids' which begins with the episode 'Carlos Doesn't Remember' is particularly compelling. I also loved the episode, "Generous Orthodoxy".
I also listened to and was fascinated by Mia Freedman's interview of David Gillespie on No Filter, "How to Spot a Psychopath".
I've listened to a couple of eps of Casefiles too – Jaycee Lee Dugard and Amy Lynn Bradley. The Jaycee Lee Dugard episode in particular was disturbing but fascinating.
TV Series
Well the big news is Season 7 of Game of Thrones. I love love loved this latest series – I just wish there were more than 7 episodes. There were so many great scenes and defining moments this season, as many of our favourite characters met each other for the very first time. It was so gratifying to see this after so many seasons! Now begins the long wait for Season 8. Sigh.
While Mr SnS was away one weekend, I also watched the entire series 1 of Happy Valley on Netflix. Set in a picturesque village in West Yorkshire, this is an excellent police/crime drama with a very likeable and complex central protagonist, Sergeant Sarah Cawood, who is also dealing with her own personal tragedy and the consequences that continue to flow from it.
There was so much I loved about this series including the interesting and complex characters – especially Sarah's sister, with whom she lives – and the excellent acting across the board.
There are only 6 episodes in the series too, making it an easy series to knock off on a quiet weekend. I'm very much looking forward to watching Series 2.
As I've mentioned here and on Facebook, we watched – and loved – the two seasons of Narcos on Netflix. I've gone on about it in detail here but in a nutshell, I loved this series and wasn't put off at all by the subtitles. The fact that the actors spoke Spanish just added to the realism and it was easy to follow. It's a great ride and I binged watched all twenty episodes over a week. Got to love 45 minute episodes!
We've also just finished Ozark, the latest Netflix original series starring Jason Bateman and Laura Linney. This series is not like anything else I've watched – Mr SnS says it's similar in tone to Breaking Bad – so I've thought long and hard about how to describe it. Here goes.
At the centre of Ozark is financial planner and all round nice guy Marty Byrde (played brilliantly by Jason Bateman), his wife Wendy (the fabulous Laura Linney) and their two children. Somehow – and the reasons why and circumstances surrounding this are revealed in a flashback episode well into this ten part series – Marty knowingly takes on a Mexican drug cartel as his client and it's his job to launder – "clean" – their millions. Things go seriously pear shaped in the first episode and Marty and his family flee to the picturesque and seemingly peaceful Lake Ozark in Missouri where Marty is given the task of laundering $8 million in 3 months. No biggie, right?
What follows is Marty's attempts to do the drug cartel's bidding with some creative business ventures while frantically trying to keep his family safe. Various local people of varying morality and motivations become involved and there is always the menacing presence and demands of the drug cartel. There's also an unorthodox slash unhinged FBI agent in the mix.
Despite all of this, at the heart of it, I think this series really is a very close examination of a marriage – a very complex one in unusual circumstances – and Jason Bateman and Laura Linney are really exceptional in their roles and totally believable.
I can't say I loved this series in the way I love say SUITS and GoT, and it took me a few eps to get hooked, but the tension builds and there are plenty of climactic scenes in the last few episodes.
This series was only released in July 2017 but already a second season has been commissioned. I'll definitely be tuning in to see what happens in Marty Byrde's life next.
This post contains some affiliate links. You don't pay any extra and I earn a small commission. Read more in my Disclosure Policy here.
So over to you, what have you been watching and reading this month? Anything we need to know about stat?