Welcome to this month's wrap of everything I've been reading, watching and listening to lately.
September has been a busy one around here. So busy in fact, I've been dreaming of a time of relaxed, languid holiday reading aka January.
I can almost picture it.
With my trip to China (you can catch up with that here and here), I managed to read a few books but with all the restrictions on devices on flights, it was harder to watch as much and listen to as many podcasts as usual. I'm definitely not complaining though because I did plenty of awesome things while I was away and I also managed to find some fab movies in the extensive in flight entertainment system on the plane.
Now I'm home I'm also catching up on some of my favourite series and as usual, looking for the next one!
Books
How I loved this modern day fable of sorts.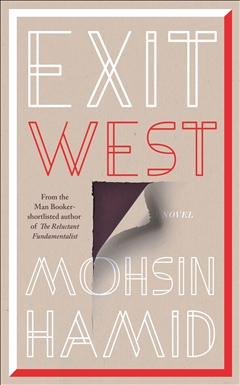 Written with beautiful poetic language, Exit West begins with the fateful meeting of independent, fiesty Nadia and the gentle, more conservative Saeed at a night school in an unnamed city in the grip of civil and political unrest. Their lives are changed forever when they subsequently leave their war-torn city as refugees. The story not only charts their relationship as it develops but their experience as refugees in new cities over time.
While much of their experience is grounded in many people's modern day reality, there's also an almost sci-fi or mystical element to their journey, as they exit through mysterious black doors from one city and continent to another, and elements of each well known city are mixed with what is and what could be.
I really enjoyed this beautiful book, found it easy to read and thoroughly engaging. I would definitely recommend it.
VERDICT: *****
I haven't read When God Was a Rabbit, but I was struck by the reviews of this story and decided to buy it on the spot.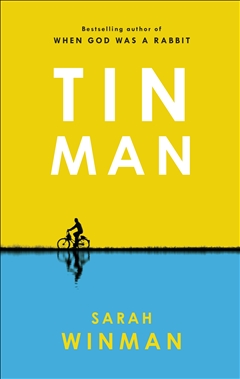 Tin Man is a story of love, loss and grief which centres on the friendship of two young boys Ellis and Michael who are both grieving for different reasons. Their friendship is an intense one and it plays out for decades after. Eventually the two become three when Ellis meets Annie, which has devastating consequences for them all.
The story begins in the present though and while it takes a while to go back in time, when it does, a fuller and much more multi dimensional account of these three interwoven lives is provided, although I would love to have read a chapter or two from Annie's perspective.
I really enjoyed this story and certainly found it moving and compelling enough to keep me turning those pages.
VERDICT: ****
This debut novel by Mark Brandi is set in a small town in the Grampians, north east of Victoria in the late '80s. Again – sensing a theme here – it centres on a boyhood friendship and the dark elements which create both a bond and a shadow over both their lives.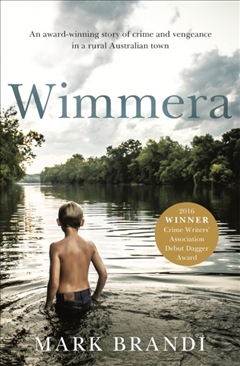 I really struggled with this book though. While it was a page turner, I didn't find it easy to read as I did not enjoy most of the dialogue – both spoken and inner – of pretty much all of the male characters. I hope I don't sound prudish but there was a great deal of crass, explicit and often disturbing sexual language and imagery and while some of this was necessary from a plot perspective, I thought a lot of it was repetitive, gratuitous and frankly, at times, repellent.
The fact that the two protagonists were eleven years old was also confronting – accurate for some perhaps – but disturbing all the same.
Overall, I found that the language and unlikeable characters overshadowed what could have otherwise been a compelling, albeit disturbing, story.
VERDICT: **
4. The Shadow Land by Elizabeth Kostova
I saw Elizabeth Kostova speak at the Melbourne Writers Festival earlier this month and I was super impressed by her. In her session she spoke of her newly released novel – The Shadow Land – which she explained had come about over many years. The story is set in Bulgaria and she is married to a Bulgarian, so this story, she said, reflects much of her love for and understanding of this complex nation, it's history and it's people.
I'm halfway through this book and I am enjoying it very much so far. It's beautifully written and easy to read too. I'll come back and review it in greater detail next month.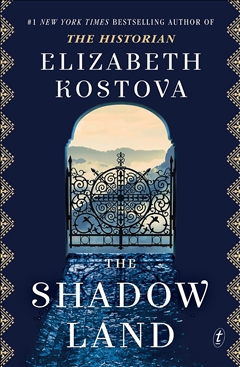 Flicks
As it's the school holidays here in Victoria, we always head along to see a movie or two. This week we saw the Lego Ninjago movie with friends. It won't set the world on fire and I did nod off briefly in the second half but the kids enjoyed it and there were a few laughs, mostly thanks to Sensei Wu (Jackie Chan). It's no Toy Story though.
On the plane to and fro China, I watched three excellent movies – Brooklyn and two French films, Mr and Mrs Adelman and Sage Femme (The Midwife).
Brooklyn has been on The List since it was released in cinemas last year. How I loved this understated, heart wrenching and well acted film. I won't share the trailer here as it's full of spoilers but it's so good and well worth watching if you haven't seen it already.
I chanced upon the two French films and both were terrific.
Mr and Mme Adelman was an absolute ripper. Clever, funny, with great dialogue and characters, and thoroughly unpredictable. In other words, pretty much everything I love about French cinema.
In contrast, Sage Femme (The Midwife) was a slightly more serious film but also with funny moments and all the wit and poignancy you'd expect from a French drama. The performances from Catherine Frot and Catherine Denevue were both excellent. I really enjoyed this.
TV Series
I watched and LOVED the newly released third season of Narcos on Netflix which focuses on the Cali Cartel we first met in the second series. It was action packed, compelling and unpredictable. Definitely recommended. Watching this trailer as I wrote this post reminded me that there's plenty of gun fire, but be assured there's a great story and plenty of intriguing characters in this one too.
I'm also madly trying to catch up with Season 3 of Outlander on Foxtel – I was away so didn't record the first two episodes on Foxtel and I'm not sure where to find them –  and the last few episodes of SUITS Season 7 also on Foxtel.
I also watched the first episode of Peaky Blinders (downloaded from Netflix) too and so far, so good.
The big news is I've been sucked in to the vortex that is The Bacholerette on Channel Ten. Sophie Monk is GOLD and that first episode was an absolute cracker. I confess that I find watching some of the dates and beaus in action totally excroosh – almost hiding behind a cushion Game of Thrones style levels of excroosh – but Sophie redeems it all with her warmth, self confessed boganry and great sense of humour. My pick so far is Friar Tuck aka James. Anyone else watching?
Podcasts
I haven't had a chance to listen to much this month but two interviews I really enjoyed were Mia Freedman's interview of Scott Pape, The Barefoot Investor on No Filter; and Richard Fidler's interview – The Former NSW Police Detective who turned to crime (fiction) on Conversations.
I've also listened to an episode of the new ABC series, Ladies, We Need to Talk. It's early days yet but seems promising. With episodes around the twenty to thirty minute mark, this short and sharp podcast touches on some interesting and relevant topics.
This post contains some affiliate links. You don't pay any extra and I earn a small commission. Read more in my Disclosure Policy here.
So over to you, what have you been watching and reading this month? Anything we need to know about stat?