Welcome to this month's edition of what I've been reading, watching and listening to lately.
It's been a busy month around these parts with school holidays, all the back to school shenanigans and Mr SnS overseas, so while I've had more nights in to watch The Box, I haven't read quite as much as usual, largely due to the fact that one of my books was very long indeed and I've been seriously binge watching a few TV Series too.
I have discovered some fantastic new things and I can't wait to share my reviews of them with you below.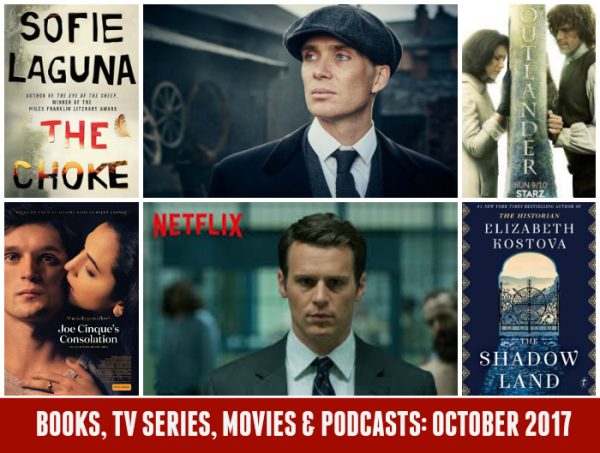 BOOKS
The Shadow Land by Elizabeth Kostova
As I mentioned in this post, I saw Elizabeth Kostova speak at the Melbourne Writers Festival recently and I was super impressed by her. After it, I immediately downloaded her newest book – The Shadow Land – a story which is set in Bulgaria (she is married to a Bulgarian), so this story, she said, reflects much of her love for and understanding of this complex nation, it's history and it's people.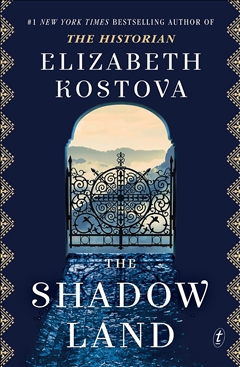 I enjoyed this book very much but it was quite the epic. I feel a bit disappointed that I didn't save it for the holidays, as I think it's a book that you can totally escape into, if you have big chunks of time to devote to it.
Instead, I read a few chapters a night but I lost the rhythm of it in parts. Overall I thought it was beautifully written, easy to read and very thoughtfully and carefully constructed. If you love historical fiction which moves between the present and the past such as All The Light We Cannot See, I'm sure you'll enjoy it too.
VERDICT: ****
It was with much anticipation that I began The Choke. I actually put off starting it for a while as my expectations were so great because I adored her previous book, The Eye of The Sheep and it's young protagonist, Jimmy Flint. In the end, I bit the bullet and entered the world of Justine Lee.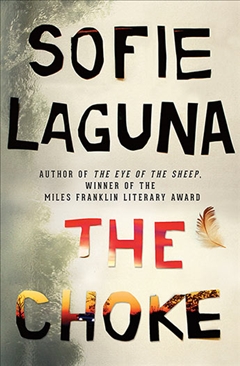 Set in a fictional small rural town on the Murray near Echuca in Victoria's north east in the '70s, The Choke tells the story of young Justine Lee, who lives with her Grandpa in a run down house on his 3 acres, otherwise known as "Pop's 3". You get a strong sense from the outset that Justine is vulnerable and I felt like it was only a matter of time before those ominous feelings would be realised and those dodgy characters would emerge from the shadows.
I won't say too much more about the plot but it was a compelling read and parts were as poignant and heart wrenching as Eye of the Sheep – in particular the kindness bestowed by a stranger in a bakery and a precious childhood friendship with another, also on the outer.
There's a darkness that permeates though and while this made the book a page turner, I can't say I really enjoyed or loved it. The writing was, as expected, great in places, the characters, well drawn and the ending satisfying, but for me it didn't reach anywhere near the heights I longed for.
VERDICT: ***
TV SERIES
Over the last few weeks we've watched all three seasons of Peaky Blinders. We've loved how the characters have developed throughout this series – especially the brooding and handsome Tommy Shelby, his nutty brother Arthur and their fiesty Aunt Poll and – and while it can be an unpredictable ride, to my relief none of my favourites have been killed off so far – after Game of Thrones, it seems I don't take anything for granted. We're looking forward to Season 4 airing on BBC First on Foxtel soon.
In terms of brand new series, I've binge watched nearly all of Mindhunter (released in mid October), the new Netflix original series set in the '70s which centres on two FBI agents who begin the first behavioural science unit, to much scepticism and resistance. They spend their days helping local cops solve murders and interviewing "sequence" killers in between their Road School training sessions. Each episode delves further into their own personal lives and follows several story lines, in an interesting and unpredictable way. It took me a couple of episodes to really peak my interest but this is a well acted and interesting series and quite different to what I've been watching lately, so I've really enjoyed it. In other words, it's been refreshing to hang out with FBI agents and serial killers instead of drug lords and gang thugs. Who even am I?
I've also binge watched most of Outlander Season 3 over the last week. It was SO great to see Jamie reunited with Clare this week too in the reunion to end all reunions! Wowsers. I think this third series – based on my favourite Outlander book to date, Voyager – promises to be the best season yet.
MOVIES
I was very keen to watch Joe Cinque's Consolation on SBS last weekend, the film being adapted from Helen Garner's book of the same name. It charts the strange events leading up to and including the death of young Joe Cinque in Canberra in the '90s and the involvement of his girlfriend in his death.
While the film was very well made and faithful to the book, I confess to feeling as angry, sad and bereft at the end, as I did when I finished the book. I still cannot reconcile or make peace with anything that happened in this terrible story.
PODCASTS
I've listened to loads of podcasts this month and particularly enjoyed Richard Fidler's interview of the Australian author Richard Flanagan on Conversations; Mia Freedman's brilliant interview with relationship therapist Ester Perel on No Filter; and several episodes of Yumi Stynes' Ladies, We Need to Talk.
I've also listened to several more episodes in Malcolm Gladwell's excellent second series of Revisionist History too.
My favourite series this month though has definitely been Dirty John by L.A. Times, which is currently the top rating podcast. This gripping 6 part series had me hooked from the very beginning and I love the way it very carefully and thoroughly presented a story so strange and compelling it almost has the ring of fiction about it. There were a lot of take home messages for me from this podcast too and it was a very interesting exploration of a number of fascinating issues – love, forgiveness, intuition and the nature of evil.
This post contains some affiliate links. You don't pay any extra and I earn a small commission. Read more in my Disclosure Policy here.
So over to you, what have you been reading, listening to and watching this month?