Welcome to this month's book, flicks and TV series reviews.
I'm happy to report that despite the busy-ness of Term 1, I've still managed to find some much needed downtime doing what I do best: reading and couch-ing.
In fact, I often joke with my personal trainer (who is a former Olympian) that if reading were a sport, I'd be right up there.
Maybe I'd win a gold medal, hit regionals, or, if I was super committed, state level. Maybe, maybe not.
Alas, I'm content to remain an amateur although it does give me great pleasure to write about books here on this blog.
So, on that note, let's discuss what we've been reading and watching this month …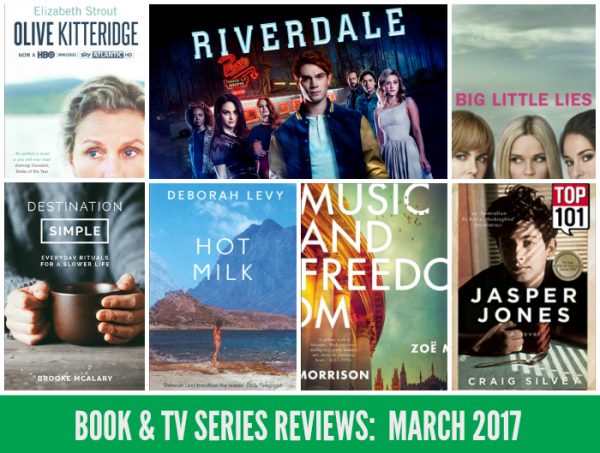 Books
1. Music and Freedom by Zoe Morrison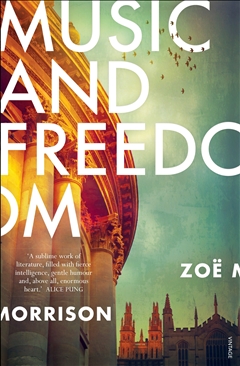 Australian author Zoe Morrison's debut novel centres on Alice, a gifted pianist who is sent from her family orchard in Australia to boarding school in England at the tender age of 7.
As an adult, she meets an older economics professor, with whom she falls in love. But Edward is not who he seems, and, over time, and despite her talent, Alice's dreams of becoming a concert pianist slowly fade.
I'd heard quite a lot about this book before I began – rave reviews that spoke mostly of the themes (domestic violence and music) and the beautiful writing (mostly when the author wrote about the music).
Well, I'd have to agree with the reviewers to a certain extent. The writing, particularly when it explored music performance and composition, was often sublime. As someone who loves music but has no talent for it, I loved the way Zoe Morrison – who is an accomplished pianist herself – articulated the protagonist's thoughts and feelings about music:
"I noticed that her tone, particularly when she played legato, was like a voice. It was as if the instrument had sprung larynx, mouth and lungs and learnt to sing …  Another thing I noticed that day was the clarity of her touch, the way she was able to bring out the individual voices in the work, despite it's complex texture."
But while there is domestic violence in this excellent work of fiction, there are also themes of loss, belonging, grief, love, friendship, sacrifice and passion, all of which are tackled with great care and insightfulness by Zoe Morrison.
I don't want to say too much more about the plot, but I found this book really interesting, easy to read and thought provoking. Yes it was sad in places but there was also beauty and redemption.
VERDICT: **** 
Buy it here.
2. Olive Kitteridge by Elizabeth Strout
One of my favourite books over the summer was Elizabeth Strout's My Name is Lucy Barton. When I shared this on social media, many of you told me I must then read Olive Kitteridge.
So I took your advice and guess what? I loved it too.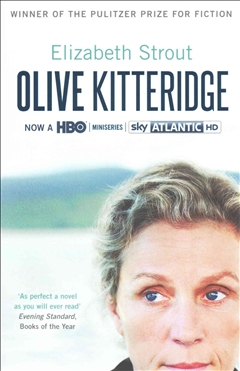 Set in a coastal village in Maine, Olive Kitteridge tells the story not only of prickly but complex Olive and her kind, long suffering husband Henry, but also of their community. It's full of insightful observations, subtle nuances, clever dialogue and complex, well drawn characters, all of whom have a chapter dedicated to them. What they have in common is some connection with either Olive or Henry.
The relationship between Olive and her son Christopher, which for me is at the centre of the book, makes for fascinating reading too.
This is not a fast paced, page turning novel by any stretch but if you love a book about real people, their complexities, foibles, flaws and strengths, the real issues that many of us are confronted by or live with, this clever and keenly observed novel will be right up your alley.
No wonder it won the Pulitzer Prize for Fiction.
There's also a TV series I'm trying to get my hands on starring the fabulous Frances McDormand. I can't wait to watch it.
MY VERDICT: *****
Buy it here.
3. Jasper Jones by Craig Silvey
Don't hate me, but I wasn't someone who loved To Kill A Mockingbird. Yes, it's an important work and an extremely well written novel but as a teenager, I found the injustice of it very stressful and upsetting. When I tried to read Jasper Jones a few years ago, I had the same feelings and I abandoned it. JJ had also been described as being an Australian version of To Kill A Mockingbird which didn't help.
When the movie adaptation came out recently, I decided I needed to suck it in and read it, once and for all. If I can handle A Little Life, surely I could cope with Jasper Jones?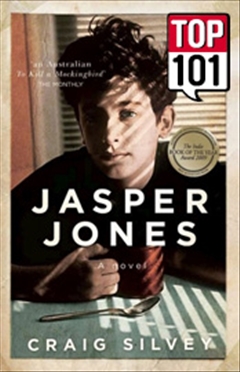 I started again with the same trepidation and to be honest, I held my breath through the whole book. Interestingly though, it didn't play out how I expected (PHEW). There was a lot more going on in terms of themes than what I expected after the first chapter too. I'm referring here to the dynamics in Charlie's family and the experiences of his best friend Jeffrey's family across the road.
I didn't love this book as much as some but I did think it was very well written – especially the dialogue between Charlie and his best mate Jeffrey – and it did have an interesting, compelling plot. I can see how it would make an excellent film too. Perhaps I should have stuck it out all those years ago.
MY VERDICT: ****
Buy it here.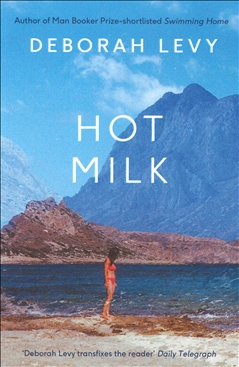 I really really loved this book by English author Deborah Levy.
This novel begins with twenty five year old Sofia and her mother Rose arriving at a village on the Spanish coast. They've come to see a doctor who can hopefully heal Rose's mysterious – and part time – paralysis and complex medical problems.
From there, the novel is almost a coming of age story for Sofia as she explores her identity, sexuality, family and cultural heritage and, at the heart of everything, her complex relationship with her mother.
There's almost a poetic or dreamlike element to the writing in this book. That said, it's easy to read, funny in parts and it's not long at just over 200 pages.
But that's not to suggest there's anything simplistic about this book –  there's also a lot going on here and much I've pondered since I finished it last week.
This would make for an excellent discussion for book groups.
MY VERDICT: *****
Buy it here.
5. Destination Simple: Everyday Rituals for a Slower Life by Brooke McAlary
I've met Brooke (who blogs at Slow Your Home) at PBEvent a couple of times and she is one of the nicest people you could ever meet.
As someone who can live life in the Fast Lane and loves being productive and social, I'm always open to learning how to slow down and be more mindful.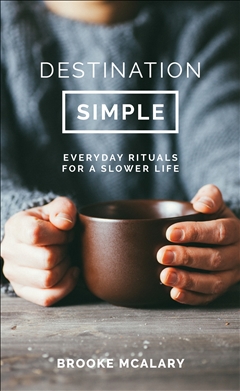 I picked up Brooke's book and read it in one, one hour sitting. While there were plenty of ideas and rituals that resonated with me, the two main things I've taken away are single tasking (doing one routine thing and devoting myself to it completely) and the idea of reducing my endless To Do List to three achievable things per day.
There were loads more tips and ideas and I'm sure when I read it again, my takeaways will be different.
If you're looking for some practical, achievable ways to slow down, I'd definitely recommend this book.
MY VERDICT: ****
Buy it here.
Flicks
I saw one movie this month and it was the Academy Award Winner for Best Motion Picture – Moonlight.
This is a hard movie to describe but I'll try: it's pretty much the opposite of La La Land – the movie it trumped for Best Movie – on every level.
Set in a poor, run down, drug riddled neighbourhood in Miami, it's a coming of age story of Chiron, told in three parts.
We first meet Chiron as a ten year old. He's bullied and alone, living with his drug addicted mother in poverty. He's searching for a father figure and trying to survive in the neighbourhood. The hand held camera work conveys some of the disorientation and chaos Chiron must feel.
In the next two chapters, we meet adolescent and then adult Chiron.
I've got to admit, I was stressed watching parts of this, fearing what would happen next to little Chiron.
What did follow was surprising in some ways, unsurprising in others but in amongst it all, there were moments of hope, love, kindness and tenderness. The long final scene in particular was amazing – the acting and the dialogue – both so understated and spare but incredibly powerful.
I've thought about this film a lot since and would love to see it again, now I know what happens. I've also read several reviews to help me process it. It isn't a light, date movie by any stretch but if you're interested in real stories about real people in contemporary America, don't miss this.
TV Series
On free to air, I've been loving Homeland S6 – while the first four eps were setting the scene and lacked the usual pace of previous seasons, the last three episodes were game changers and FULL ON. Definitely persist if you were floundering. Clare Danes is Next Level as Carrie Mathison.
I'm also loving Season 3 of Broadchurch. The tension just keeps building as layers upon layers are added to the plot and more suspects and motives emerge. All the while, the fallout from Season 1 continues. I DO NOT want this show to end.
I've lost a bit of interest in This is Us but I do have two episodes to catch up on, so maybe that'll help.
On Netflix, last week I smashed all the currently available eps of Riverdale, the new Netflix series based on the Archie Comics – remember Archie, Jughead, Betty, Veronica and the awesome Josie and The Pussycats? They're all in Riverdale but it's no 1960's Brady Bunch situation – it's more like Twin Peaks and Archie has abs that he definitely didn't have in the comics.
This is an easy to watch, murder mystery set in a small town with plenty of high school shenanigans and adults behaving badly. Veronica is awesome and I'm loving Jughead too. Did I mention Archie's abs?
Oh and a bonus for us Gen Xers – Luke Perry (90210's Dylan) is Archie's Dad. Yep that makes me feel old too.
Over on Foxtel, Big Little Lies just keeps getting better and better as the plot thickens and the story builds to it's dramatic conclusion this Monday. Nicole Kidman and Reese Witherspoon are both fab as is Laura Dern as Renata. It's been an excellent adaptation all in all, despite the change of setting from the Sydney 'burbs to Monterey.
This post contains some affiliate links. You don't pay any extra and I earn a small commission. Read more in my Disclosure Policy here.
So over to you, what have you been reading and watching this month? DO TELL!