Welcome to my first blog post of 2017!
A BIG HNY to you too – I hope you've had a lovely and relaxing few weeks.
As for me, I'm feeling good to be back, ready and raring for another year.
OK, well maybe I'm not quite raring but I am reading so at least I'm doing something, right. Yes?
With a couple of weeks of January – and no routine – under my larger post Christmas belt, I've been enjoying slow mornings and getting back in to the books. (I've read 6 books already so I thought I'd write this post now instead of waiting til the end of the month – I hope to write another review post then).
I've also seen a year's worth of movies in the last few weeks and have got back into Netflix now my post SUITS mourning period has passed.
So, without further ado, here's what I've been reading and loving so far these holidays and the themes this months are the two Ms – Mothers and Musicals.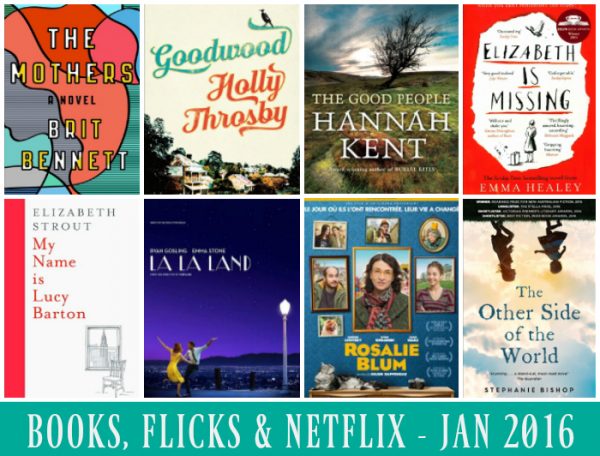 The Good People by Hannah Kent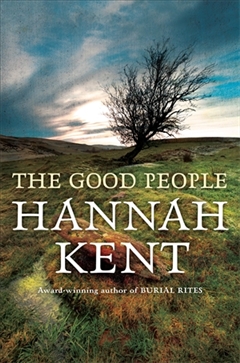 Hannah Kent's phenomenally successful, award winning debut Burial Rites is one of my most favourite books ever, so like many of us, I was anxiously awaiting this much anticipated follow up.
First up, let me say that this is an extremely well written novel – at times I had to stop and re-read sentences in awe.
The writing brings the little Irish village and it's characters to almost three dimensional life as it's so very descriptive. There are incredibly detailed and evocative descriptions of the landscape and the rituals of daily rural life – especially textures and smells – which were powerful in creating a context in which this strange story unfolded.
I won't give too much away about the plot but despite all the very excellent aspects of this book, I'm very sad to say that I didn't fall in love with this book as I'd hoped. I think it's because I didn't really embrace any of the characters – they felt at hands length and were either totally un-relatable or rather un-likeable and I didn't find any of them as compelling as the lonely Agnes of Burial Rites or feel a great deal of empathy towards any of them.
That said, from a story perspective, the book moved quite slowly for me but I did find the last 100 or so pages to be much more engaging and the ultimate ending was a satisfying one.
I'd love to hear what you thought of it, particularly if you've read and loved Burial Rites.
Buy it here.
My Name is Lucy Barton by Elizabeth Strout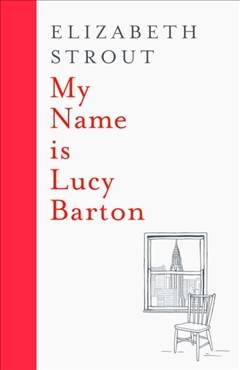 I inhaled this very well written novella which begins with the interesting premise of the protagonist, Lucy Barton, a middle aged, married mother of two, in hospital for a prolonged stay and her estranged mother coming to visit her for five days of her convalescence.
From this beginning, details are slowly revealed of Lucy's troubled childhood and while several traumatic incidents are eventually revealed, this is no A Little Life – there's certainly not a blow by blow dissection of her childhood here. There are snippets and reflections although much of the book consists of the conversations – often seemingly trivial – between Lucy and her mother. By the end however, while much is filled out, some gaps and details still remain untold.
I was OK with this although I was curious to hear and understand more of the family dynamics, particularly her mother's own family background.
This book also explores the bonds of families and issues around mothering and motherhood which I found really interesting.
A great book for book clubs.
Buy it here.
The Other Side of the World by Stephanie Bishop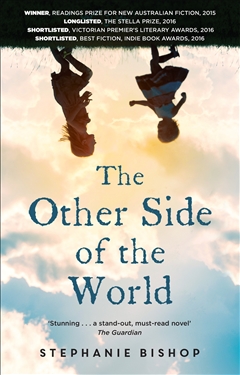 Set in the 1960s, The Other Side of the World follows the journey of a young academic, his wife and their small children who relocate from Cambridge to Perth thanks to an assisted package.
There are no easy answers here and there are complex issues that this young family is faced with following their migration. I think Stephanie Bishop does well in exploring how this all plays out, even though parts of it weren't comfortable or easy to accept.
The Other Side of the World also reminded me a lot of The Good People insofar as it contained many detailed descriptions of the environment/landscape both in the English countryside and in Perth, where the story spans.
While I didn't love this as a story per se, it's an extremely well written book that failed to really grab me until the end. Again, like The Good People, the final 100 pages or so really brought the book together. Like Lucy Barton, it also asks more questions than it resolves, and would make for a fascinating discussion.
It touches on themes of home, belonging, racism, motherhood and the challenges of caring for babies and young children at home, alone.
I won't say too much more but this really is a very good book.
But it here.
Elizabeth is Missing by Emma Healey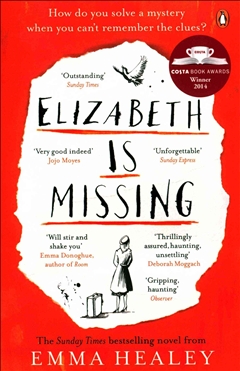 I really enjoyed Elizabeth is Missing.
Told from the perspective of it's unreliable narrator, 80+ Maud who has dementia, this is essentially the story of two mysteries – the whereabouts of Maud's friend and fellow Oxfam volunteer Elizabeth; and Maud's older sister Sukey, who disappeared when Maud was a teenager.
Given Maud's memory, it's not clear what's really going on either, as the details of what's going on in the present are often confused with or trigger memories from the past. It is very skilfully written in this regard.
On a side note, I seriously felt for Maud's daughter Helen in this one. Helen has her hands full managing Maud, her obsessions, her habits and her tendency to find herself in a spot of bother. The whole parenting your parents dynamic reminded me of the toddler years.
Gradually, through the unfolding events of the present and Maud's flashbacks, we learn the fates of Elizabeth and Sukey but in the meantime, it's an often amusing and intriguing journey. This is a great read and keeps you guessing until the end. A great holiday read and a clever insight into the mind of someone suffering with dementia.
Buy it here.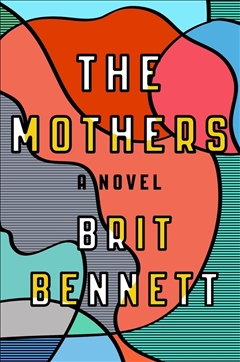 I'd originally heard of this when I watched the final episode of the First Tuesday Book Club on ABC. One of the panellists chose it as his favourite book of the year and I was intrigued.
Like My Name is Lucy Barton and The Other Side of the World, this book essentially explores mothers, motherhood but also, which I think sets it apart, the motherless.
The story centres on the lives of three African American teenagers, whose lives are intertwined over the years: Nadia, whose mother, it's revealed at the beginning of the book, has recently committed suicide; her friend and all round good girl Aubrey; and Luke, the pastor's son, whose promising football career is cut short due to injury.
I wasn't sure where this book would go, so it kept me turning the pages. All the characters were interesting and the narrative moved between them all at different times, as well as the collective voice of The Mothers, a group of gossipy old ladies at their church, the oddly named Upper Room.
When I think about what I loved about this book, it was the friendship and the tender moments shared between the girls. The exploration of all the different mothers and what motherhood means – and justifies – was fascinating too.
This is not a heavy book, nor is it an overly sentimental or preachy book – which is saying something giving the subject matters it traverses – but it does somehow manage to strike that elusive balance between a high quality, literary read and an easy, highly engaging read. Highly recommended.
Buy it here.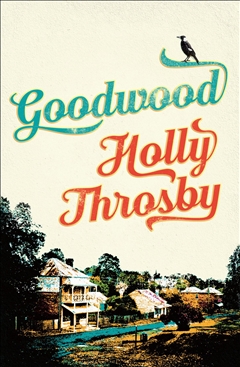 I had heard some conflicting reports about this book, but, after all my books on mothers, I decided it was time to mix things up.
Goodwood, the debut novel by Australian singer songwriter Holly Throsby was the perfect answer.
Set in 1992 in a small country town, this mystery was a mash up of The Castle and The Dry.
The characters were larger than life and the narrative was peppered with ocker-isms – bogan uncles, the Wicko, the Bowlo, Fitzy and so on. At times it felt very tongue in cheek which seemed a little at odds with the subject matter – two towns people, a teenager and the local butcher going missing, a week apart – with foul play suspected.
There are also darker themes at play in the townspeople's lives – as you'd expect when you scratch beneath the surface – which adds a level of depth to what's otherwise a pretty light, entertaining read.
I did warm to it as the book went on, and I absolutely loved all the references to '90s popular culture. This sentence pretty much sums up everything I loved about this book:
'It's just like 'Hazard' by Richard Marx,' said George.
This is an easy, funny and page turning Australian mystery. A great summer holiday read.
Buy it here.
Movies
I've loved going to the flicks these past few weeks and am happy to report I've seen some grown up films alongside Trolls (absolutely loved it) and SING (loved the singing bits). I've been loving all the singing and dancing across both age groups too.
I've seen a couple of arthouse flicks – the French film Rosalie Blum which was super un-PC in parts, but fabulously funny, awkward and tender in that inimitable French style.
Then there was the fascinating A United Kingdom, which is about the obstacles the heir to the throne of Botswana and his English bride faced in the 1940s. This was such an interesting history lesson – think the Botswanian version of The Crown – and the acting was very good.
We took our older boys to see Star Wars Rogue One which I'm disappointed to say I did not enjoy . I love Star Wars and have seen all 7 other instalments not to mention Lord of the Rings and Game of Thrones, as I don't mind some Sci Fi fantasy done well. This latest movie, though, was lacking in a big way. I thought there was way too much war and fight sequences and not enough story line.
Finally, last week I saw La La Land. I know it won't appeal to all but I thought it was glorious, whimsical, tender and funny. I can see it was slow in parts, but I'd been forewarned and actually enjoyed the first half more than I expected to. The 80s references, the music, the romance and the production was all first rate.
Above all, I thought Emma Stone's performance was absolutely extraordinary. She was luminous.
Netflix
Given all of the above, I've been a bit slack in the Netflix department while I await Harvey's return. We did watch the first season of Vikings which was entertaining in parts and interesting from a historical perspective but far outicus, those raids were pretty full on – Hashtag Relentless Violence. I've been assured though that the second season and beyond really steps up though, so we might persist a bit longer and see what happens.
We've also started The Night Manager and so far so good. I'm loving both the leads so far – Tom Hiddleston and Hugh Laurie, both of whom picked up gongs for their performances in this week's Golden Globes. It's got that multi European location thing happening too, so you feel like you've seen a bit of the world from your sofa.
I'm also looking forward to watching Season 3 of The Fall about which I've heard good things.
This post contains some affiliate links. You don't pay any extra and I earn a small commission. Read more in my Disclosure Policy here.
So how about you? What have you been reading and watching so far this summer? What have you loved or would recommend avoiding? Do tell!