Well, it's been another big month in the reading stakes around these parts.
Slow mornings on the school holidays and a few days in Bendigo gave me some much needed down time and a chance to get into some great books.
This last month, I've read some rippers and I'm pleased to report that several of them were written by Australian authors. I'm up to date with both my book clubs too, so I'm enjoying picking up and reading a real variety of books including some older titles from authors I admire.
In other book news, I'm desperate to get my hands on a copy of The Natural Way of Things by Charlotte Wood, which just won The Stella Prize for 2016. I'm also hanging to read the new Liane Moriarty novel, Truly, Madly, Guilty which hits book stores at the end of July.
I've also managed to see a movie, also Australian, although my Netflix consumption has taken me from Washington to the English country side. More on that below.
So, without further ado, here's what I've been reading and watching lately … I'd love to hear what you've been up to, especially any recommendations, in the comments below too.
1. The Boston Girl by Anita Diamant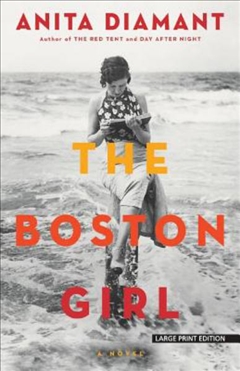 Anita Diamant's earlier book, The Red Tent is one of my all time favourite books. I re-read it over the summer in fact and loved it even more ten years after the first time I read it. So when I picked up this book for one of my book clubs, I had reasonably high expectations.
This is the story of a young woman growing up in Boston at the beginning of last century. While it was an easy read and quite interesting from a historical perspective, it did not have an unputdownable quality about it. I mosied on through it and while I enjoyed it, it didn't make a lasting impression.
It is certainly nowhere near the calibre of The Red Tent but if you enjoy historical fiction and reading about the plight of women for basic civil rights (to vote, work when married and have financial independence), this book may be of interest to you.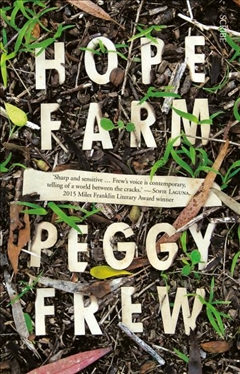 This is such an interesting and original story and deservedly shortlisted for The Stella Prize this year.
In a nutshell, Hope Farm centres on the story of a young woman named Ishtar and her teenage daughter Silver.
Ishtar was only 17 years old when she had Silver (who is a young teenager for most of the story) and the book, I think, is essentially an analysis and exploration of their relationship – a book about mothers and daughters.
The story moves from hippie communes and share houses in Brisbane but most of the action occurs in a run down hippie farm in Gippsland – Hope Farm – in the '80s. I found this all fascinating as it is so foreign to me (although I do find myself in a crazy share house these days ha!). 
It was sad and a bit confronting to read in parts too but compelling all the same. I wanted to know what the future held for the two protagonists.
I won't give too much of the plot away but I can say that I thought the writing was excellent, and unlike some novels I've read by Australian authors over the last year, the plot was water tight and absolutely everything was tied up at the end – not necessarily in great detail or happily so but tied up all the same. And I like a bit of closure.
In fact, the last couple of chapters brought the book together beautifully.
I would not normally have picked this up but I really enjoyed it and once again, am grateful for a book club that extends my reading beyond my usual parameters.
If you're looking for something a bit different, this could be your next book. It's a good book club pick too as there are plenty of issues to discuss.
3. The Shifting Fog (also known as The House at Riverton) by Kate Morton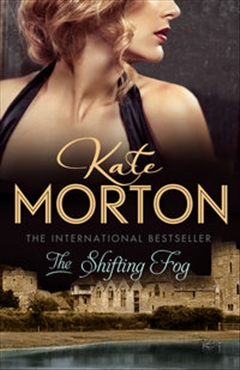 Having enjoyed The Lake House so much over the summer (you can read my review here), I resolved to read as many of Kate Morton's books this year as I could squeeze in between book club books.
The Shifting Fog was the first cab off the rank and one of her earliest novels.
At the beginning of the story we are told the end, but it's another 500 or so pages later than we return to these events. And quite a bit happens in the interim.
I thought this was a well written account of what was a very Downton Abbey-esque story. It's the story of housemaid and eventual Lady's Maid Grace, and her relationship with the aristocratic family who live at the House at Riverton.
Like Downton, it certainly gives a fascinating education of the class structure and changing social norms around World War 1 and the dynamics between upstairs and downstairs. It was a great history lesson in this regard.
The characters were well drawn for the most part, but many of the plot turns were reasonably predictable although the events at the very end/start were a surprise – to me anyway.
The Shifting Fog is in the same vein as The Lake House, but lacked the multiple plot layers and complexity of the latter. I still enjoyed it very much though and would definitely recommend it. It's a great holiday read.
4. Everything I Never Told You by Celeste Ng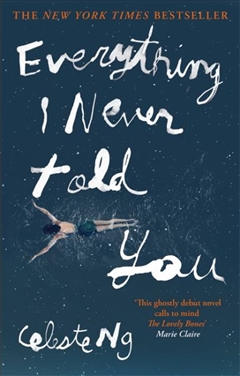 I had high expectations of this much lauded novel by American writer, Celeste Ng.
The recommendations were dazzling and I was interested to begin it, although a tiny bit wary as it was compared with The Lovely Bones which I liked but didn't love back in the day.
The story begins with the death of 16 year old Lydia. Lydia's family becomes the focus of the book and we try to understand the circumstances leading to her death.
There is much analysis of Lydia's U.S born mother, whose career aspirations are unmet and are aggressively foistered onto her daughter; and her Chinese father, who while a Professor of American History, has never had much success socially and so he projects all his desires for popularity on Lydia.
This is a really interesting exploration of the experience of bi-racial families in America in the '60s and '70s and I suspect for children of bi-racial parents, there would be many poignant moments reading this. I certainly found this aspect of the story fascinating but I think it didn't make the same emotional impact on me given my Anglo heritage.
What I did find very interesting though was the impact of the parents' treatment of Lydia, on their other two children – older Nath and younger Hannah. The complexities and implications of this treatment on Lydia and her siblings and the way it affected the relationships between the siblings was fascinating.
I won't say too much more, but this is a well written and easy to read book which raises some very interesting questions. It'd be a great book for book clubs to discuss too.
5. Can You Keep a Secret by Caroline Overington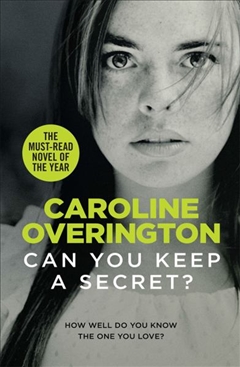 Caroline Overington is a successful Australian journalist and writer who was won several awards.
I loved her Only in New York – How I Took Manhattan with the Kids, a memoir of sorts, which I read nearly a decade ago while travelling through the U.S. I also enjoy reading her feature interviews in Women's Weekly (she wrote that excellent piece on Oprah recently).
This is the first fiction of her's that I've read though.
I'm sad to say I was disappointed with this one. This story began as a love story of sorts with a rich good looking New Yorker meeting a young, attractive deck hand on a tour of the Whitsundays just before the Sydney Olympics.
The story also weaves in the events of 9/11, which impact the characters, and then the second half of the book takes a completely different turn and almost reads like a different book altogether. And one I didn't enjoy at all.
I can't say I loved this and I particularly didn't enjoy the back third, but I wanted to see how it all came together. It didn't float my boat but that's not to say it mightn't float yours.
6. The Midnight Watch by David Dyer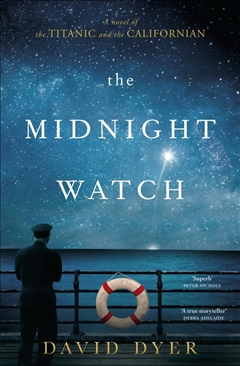 Written by Titanic enthusiast and Australian, David Dyer, The Midnight Watch tells the fictional story (based on some historical facts) of The Californian, the ship that watched The Titanic sink and, for unfathomable reasons still largely unknown, did absolutely nothing.
Set in Boston, it tells the story from an investigative reporter's perspective and gives an up close and personal account of all that unfolds.
I quite enjoyed this story and while I was aware there was some fictional aspects, I found the whole situation tragic but also fascinating. Reading about what happens on ships – hierarchies, procedures, codes of behaviour – was really interesting too.
This is an easy to read, interesting book and I'd recommend it.
7. Carol by Patricia Highsmith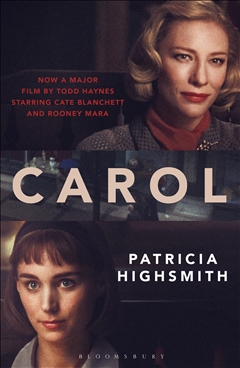 I was so bummed to miss Carol in cinemas a couple of months ago that I decided to read the book while I waited for it to hit small screens.
Inspired by a chance meeting in a department store where the author worked over Christmas 1949, it tells the story of a friendship between two women that grows into an intense love affair – Therese and Carol – told from Therese's perspective.
Carol, played by Cate Blanchett in the movie, is older, enigmatic and complicated. Therese, in contrast, is young, quite straightforward and comparatively unsophisticated.
I found that this book was a slow burn in a lot of respects but it became more compelling for me half way through. Overall, it was refreshingly subtle, intriguing and unpredictable. I can see why it would make a great movie too.
Written in the early 50s, this book also qualifies as a classic, so it's a good one to add to any book list if you're looking for some variety.
Watching
Besides school holiday visits to see Kung Fu Panda and Zootopia , I managed one "grown up" visit to the cinema this month.
And oh, how I loved The Daughter – it reminded me of the brilliant Australian film Lantana.
With a great cast, the story centres on two childhood friends, long separated when one moves to the U.S., when they are reunited for a wedding. It's a story of families, parenthood, truth and lies and it's a tangled web indeed. It's on the dark side though, so not one for when you're feeling tipped over or depressed and looking for some light relief.
I won't say too much more, but I really loved this film and I thought the performances were terrific.
On Netflix, we finished House of Cards Season 4 a few weeks ago. I wasn't sure where things were heading but after a very big plot twist in episode 4, things really became interesting. I can't wait to see how things unfold in Season 5!
Now, we're about to start watching the UK series Broadchurch, set in the English countryside, which Mr SnS says I'll love. I'm also hankering to watch Suits and the last few seasons of Downton Abbey (they lost me when two favourites dies at the end of one season).
If you'd like to come back to this post later, you can pin it: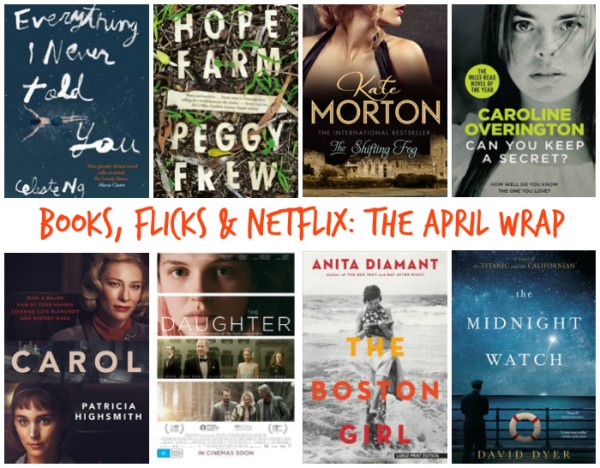 This post contains some affiliate links. You don't pay any extra and I earn a small commission. Read more in my Disclosure Policy here.
What have you been reading or watching this month? Anything you'd recommend or recommend avoiding?