It's been a big couple of months of reading around here.
I decided a couple of months ago that I was wasting a lot of time watching TV at night, time that could (and should) be spent reading.
So I started to put myself to bed an hour or two earlier every night with my electric blanket and a good book. Party animal, I know!
Lo and behold though, I've knocked off five books in two months, my best effort in a non holiday period for a very long time.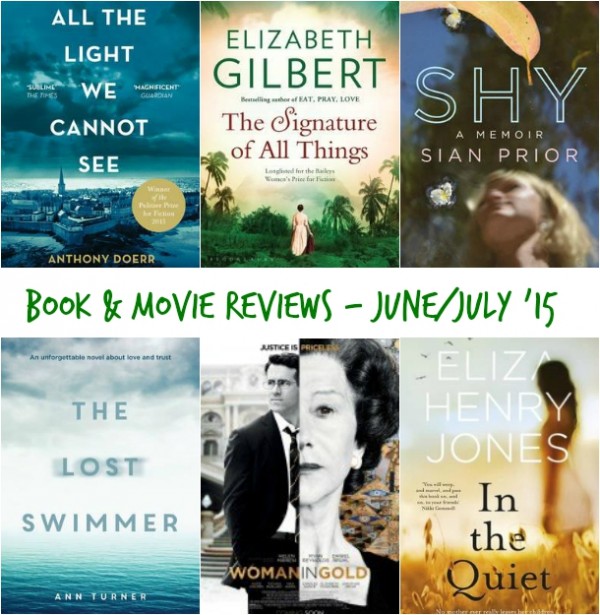 So what have I been reading?
Quite a variety actually, from fiction to memoirs including a couple of debut novels from Victorian authors, covering a variety of topics from WW2, moss, social anxiety, grief, healing and deception.
So let's begin …
All the Light We Cannot See – Anthony Doerr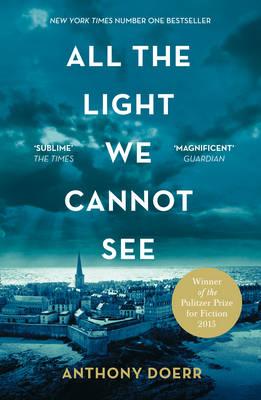 This book was highly recommended to me by pretty much everyone I know who has read it.
All the Light We Cannot See came recommended by the critics too – it won the Pulitzer Prize for Fiction this year (among other awards) and was a New York Times best seller.
Set mostly in Saint Malo, Brittany in northern France, All the Light We Cannot See follows the journeys of it's three very likeable protagonists – Marie-Laure, a young blind girl, Marie-Laure's eccentric Great Uncle Etienne and the accidental soldier Werner Pfennig – whose lives are intertwined.
I found the secondary characters, Marie-Laure's father and Werner's friend Frederick, compelling and very likeable as well.
Whilst I found this an easy book to read, it does chop and change a lot time wise.
It's not written in chronological order, rather, several points of the tale are told in alternating chapters. This can make it a bit tricky to dip in and out of, although once I was half way through, it was easier to keep track of what was going on and where and, as a result, I found it more enjoyable to read.
It terms of the content, it was not nearly as confronting as a lot of books I have read that are set in WW2. This was refreshing but a little strange.
Furthermore, the couple of incidents which were particularly brutal were written about in a subtle, deft way, with a noticeable lack of gratuitousness.
Nearly all the characters, with a couple of significant exceptions, were benign too, which seemed unusual to me, particularly for a book set in war too. Maybe I'm just cynical or I've been reading some books full of pretty dreadful people!
I also found the second half of the book much more compelling than the beginning when the pieces of the puzzle were falling into place.
Overall, while I enjoyed this book and thought it was an interesting tale well written, I wouldn't rave about it. I was satisfied by it but not overcome.
Have you read it? What did you think?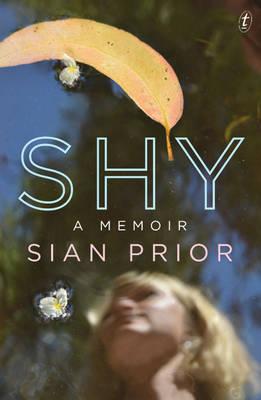 I found Shy absolutely fascinating.
It was easy to read too and I finished it in three days, in the middle of a very busy week.
Written by Australian journalist Sian Prior, Shy is an exploration of shyness, social anxiety, introversion and extroversion. As I know several people who would describe themselves as anxious, introverted or socially anxious, I found this book to be insightful, interesting and helpful in terms of understanding their perspective.
The book was full of research, intertwined with interviews, anecdotes and self reflections.
I confess I also found reading about Sian's de facto partner "Tom" fascinating. Tom, a quick Google search reveals, is actually Australian songwriter Paul Kelly.
I thought Sian Prior made a good call to not reveal the fact that Tom had a public profile until half way into the book. As she remarks, she wants to be seen independently of him. Obviously more so now they are no longer in a relationship.
Towards the end though, as she detailed her separation from "Tom", I felt the book took a turn – there was a grief and bitterness, absolutely understandable in the circumstances as described from her perspective, which I think soured the book's ending.
She justified the detailing of the relationship breakdown on the basis that the socially anxious person's greatest fear is rejection and she was exploring that. However, I think it is fair to say that most, if not all people, would be devastated by an abrupt and unilateral ending of a long term relationship. But different strokes for different folks.
I felt a bit disappointed by this but otherwise I enjoyed Shy very much.
This is recommended reading particularly for those who are shy or anxious or for those with a loved one/close friend who is – I found this book incredibly insightful and interesting and it would make for a great book club discussion.
The Signature of All Things – Elizabeth Gilbert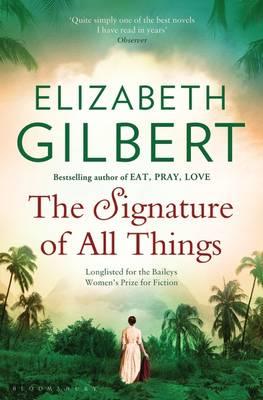 Wow.
I still can't quite believe that this magnificent book was written by the author of Eat Pray Love, a book which most either loved or loathed.
I am afraid I was in the latter category.
This book was very highly recommended to me (otherwise I wouldn't have gone near it) and it didn't disappoint.
In the first few chapters particularly, Elizabeth Gilbert's writing was exquisite – not that it went down hill from there but perhaps I became accustomed to it. Her observations were clever and insightful; the dialogue witty and sharp; the characters well drawn and her story telling compelling. I was never quite sure where the story was going or how things would unfold for Alma Whitaker.
It's an impressive book that manages to entertain, compel and teach. I learned all sorts of things about the natural world (moss and orchids in particular) not to mention life in the US, Tahiti and The Netherlands over a hundred years ago. It was incredibly detailed at times but for the most part, I quite enjoyed this "bonus" education.
I could not help thinking as I read The Signature of All Things that it is an extraordinary feat to write a magnificent book about obscure topics or settings that no doubt require substantial, detailed research, not to mention making that material interesting to the reader.
When I think about it though, several of my favourite books (I'm thinking of Burial Rites, The Bronze Horseman, The Street Sweeper and The Book of Wonders) have all done this. They've been compelling stories with incredible detail of the times in which they have been set.
I would highly recommend this book and I would advise any who reads it to approach it with an open mind. It's not a predictable ride but it's a beautiful one. I hope you enjoy it as much as I did.
In the Quiet – Eliza Henry Jones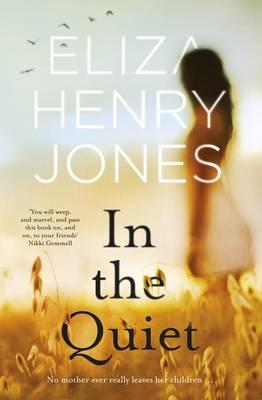 This book, the debut novel by a young Victorian writer was recommended to me by one of my readers on my Facebook page. When I saw it at Big W during the school holidays, I picked it up and decided to give it a go.
In the Quiet has a Lovely Bones feel about it. It's narrator is Cait, who has died 6 months earlier but who observes her family – husband Bass, their twin teenage sons Rafferty and Cameron and daughter Jessa – and friends go about life six months after her mysterious sudden death.
While it is easy to read and set in a somewhat familiar setting (a fictional Victorian country town called Garras), the book is written as a series of conversations, short reflections or anecdotes both past and present. There aren't any chapters or an obvious structure to the book. This makes it easy to dip in and out of but I also felt like I was always in the middle of a chapter.
I found this somewhat frustrating but felt that the last third of the book found some momentum and I enjoyed the book a lot more from this point on. The layers and histories of the characters were revealed, the story began unfolding towards more of a climax whereas previously, it seemed to be meandering along. This is possibly unfair given the story centres on grief which by it's very nature is unpredictable and anything but linear.
It's a novel that unfolds slowly and will reward you at the end. It's an impressive debut from a 25 year old writer too.
The Lost Swimmer by Ann Turner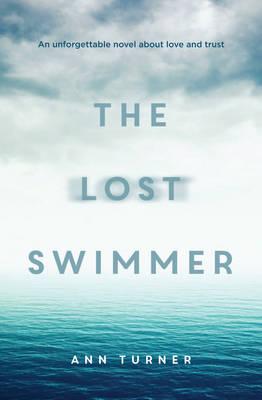 I finished The Lost Swimmer early this week, having read it within a week.
Written by another Victorian author and film maker Ann Turner, the story centres on Professor Rebecca Wilding and her husband (and fellow academic) Steven and the secrets they both keep from one another. I won't give too much away but I did find this book very easy to read and compelling. The characters were interesting and there was a pervading sense of mystery and intrigue which kept me turning those pages.
If you like your fiction with a side of travel, you might also enjoy the beautiful coastal settings (Crete, The Amalfi Coast in Italy and the Surf Coast of Victoria). Having visited Positano and Amalfi I could picture a lot of what she described.
Whilst I enjoyed this, after I finished this book, I was a little surprised (and frustrated) at a couple of aspects of the plot that weren't tied up or even acknowledged at the end at all. I found that a bit odd and unsatisfactory.
I also found the relationship between the married couple at the centre of the book a little unrealistic and unconvincing but overall, I enjoyed The Lost Swimmer and would recommend it.
Watching
I've only seen one film in the last couple of months that wasn't a children's film, and that was Woman in Gold.
I really enjoyed it and again, learned more about the Nazi occupation of Austria in World War 2. Helen Mirren gives another powerful performance and this is a film that is more about history than about art.
I've also been watching the first season of House of Cards with Kevin Spacey and Robin Wright. I can't wait to see how things end up.
I'm also heading to the flicks to see Amy Schumer's Trainwreck this weekend, so I'll let you know how I go.
What have you been reading and watching lately? Anything you'd recommend?