What have you been reading lately?
Despite this year going on record as one of my crazy/busiest, over the past few months I have somehow managed to keep up with the Style and Shenanigans Book Club books and even managed a bonus extra – Gone Girl.
I've even snuck in a couple of mid year flicks. Unheard of.
Instead of reviewing what I've been reading in full, today's post is a round up of what I have been reading over the last few months, my growing summer reading list and I've even seen a couple of flicks of late, so I'll include a mini review of those too!
So, what have I read and seen lately?
I most recently read Gone Girl by Gillian Flynn. I'd heard a lot of intriguing innuendo about this book before I read it. Talk of twists, hating the ending, the protagonists "getting what they deserved". I'd had it sitting beside my bed for a while when I saw a movie preview. With my read before see book/movie policy (anyone else got one of those?), I tried to read it as quickly as possible before my movie date. Alas, I was only seventy pages in to the book when I saw the movie.
And, well, what a movie. It was suspenseful and intriguing with great performances all round. I was glad in retrospect that I hadn't finished the book and in fact most people who had read the book first found the movie slow and long. I did not. I was riveted, shocked and left determined to finish the book!
The book was clearly very closely adapted for the movie but it's always interesting to get more back story in the book – for example, the Desi and his mother situation and Amy' college roommate's experiences (#nutbag). If you haven't read the book, don't fear. I reckon it's better to read it afterwards.
What did you think?
I also saw This is Where I Leave You last weekend. It was surprisingly funny and moving at times. The preview didn't really inspire me (it looked like another formulaic family drama/comedy) but the session time suited so off we went. Jason Bateman was excellent as Judd Altman and he was well supported by the hilariously well endowed Jane Fonda and Tina Fey in a serious role for a change.
Movies like this (centred on adult siblings and their relationships with their parents and each other) always make me wonder about my own children and what we are doing well and what is actually scarring them for life! I even had a teary in one scene imagining it was me and my son chatting as adults not Jane Fonda and Jason Bateman! Does anyone else do that? It's a great flick for a girls night out.
And The Mountains Echoed
Have you read Khaled Hosseini's And The Mountains Echoed by Khaled Hosseini, the SnS Book Club's October book?
As with his other well known books The Kite Runner and A Thousand Splendid Suns, this book is primarily based in Afghanistan and traverses time and continents. It is broken down into chapters by individual characters whose lives and stories are intertwined. It begins and ends with the tale of two siblings separated by their father as children.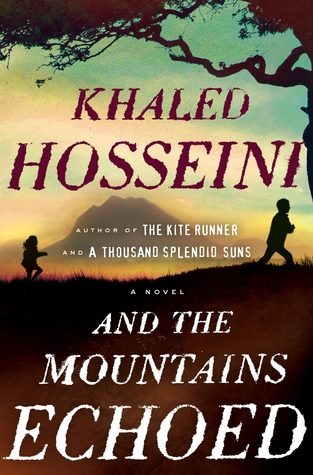 I did enjoy this book and it was easy to read, however, it lacked the intensity of his other books and for me, dragged at the end. Unlike his other books too, the setting of Afghanistan seemed incidental almost to what subsequently unfolded. It was less of a "character" and in some respects, what occurred could have happened in other, albeit, third world countries. His other books taught me a lot more about Afghanistan's political, social and cultural history whereas this was a little lacking in those departments.
The Tall Man
The Tall Man: The Death of Doomadgee by Chloe Hooper, the SnS Book Club's August book, rates as one of the most compelling and, dare I say it, important books I have ever read. It is a book I had to put down at times and had to read through my tears.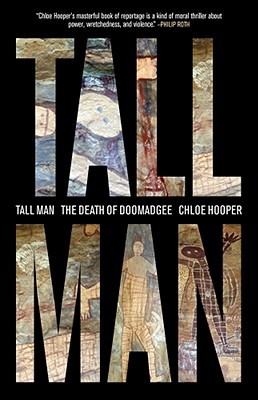 It's a non fiction book in which the young Australian author travels to Palm Island, off the coast of Queensland to unravel the truth behind the death of Doomadgee, an Aboriginal man, who died in police custody in 2004. It follows the Coroner's Inquest, the subsequent trial and appeal and interviews many people affected by Doomadgee's death. It is easy to read from an interest perspective and not a long book.
Chloe Hooper's observations, research and interviews are skilfully woven throughout the book and tell a story of devastation, racism, police corruption, poverty and despair. That might not inspire you to read the book but it is also filled with the stories of the people who are a part of this sorry story – people whose stories need to be heard – family and community members; police; the lawyers who worked the case and the author herself to some degree. It is honest, unflinching and at times heart wrenching but it is a must read for anyone wanting to understand the complexity and injustice not just of this case but the enormous challenges faced by Aboriginal people today.
I've thought a lot about this book since reading it. It's impact is enormous. Highly recommended.
We Are Water
At the moment, I'm about half way through We Are Water by Wally Lamb, the SnS Book Club's November book.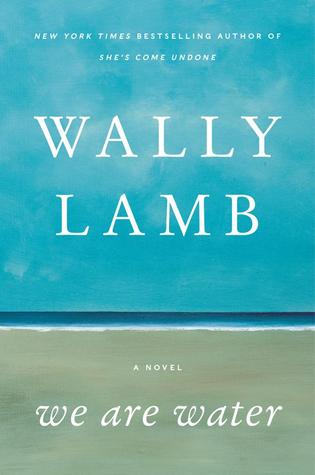 I'm about halfway through this book and I am intrigued. I sense something big is going to happen (more than the wedding itself) and am holding my breath.
It's been an easy book to read thus far. The characters are carefully drawn and are being slowly revealed. Each chapter is told from a different character's perspective, adding layers and more details about each character, deceptions and misunderstandings.
I've enjoyed the focus on art and the historical connections with artists in the past and present too.
So far it is not nearly as compelling as Wally Lamb's other books (I Know This Much is True and The Hour I First Believed) but it is still very readable. Have you read it or any of Wally Lamb's other books? What did you think?
My Summer Reading List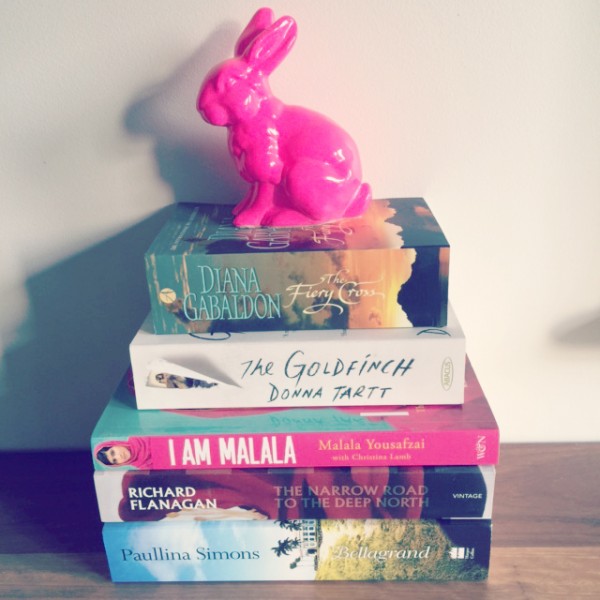 These are the books I'm looking forward to reading this summer.
I'm up to book #5 in the Outlander series and there are a couple of other books that have been sitting on my bedside table ALL YEAR gathering dust. I'm even more determined to read The Narrow Road to Deep North too after it won the Booker Prize.
Have you read any of them? Any Outlander fans out there?
What's on your bedside table or summer reading list? Have you read any of the books or seen any of the movies mentioned above? What are you reading at the moment?