It's been a busy couple of months here at Shenanigans Central.
Term 3 was full on at school with book day, footy day, information nights and all sorts of special events.
On the home front, Mr SnS and I went north for #PBEVENT, which was followed by a trip to the US for Mr SnS and then a week of me being sick.
What didn't happen this term.
Somehow, despite all the usual plus a few extra shenanigans, I managed to find a regular escape into the world of books and flicks. An early night, pjs and electric blanket on and a great book has to be one of my favourite Winter past times.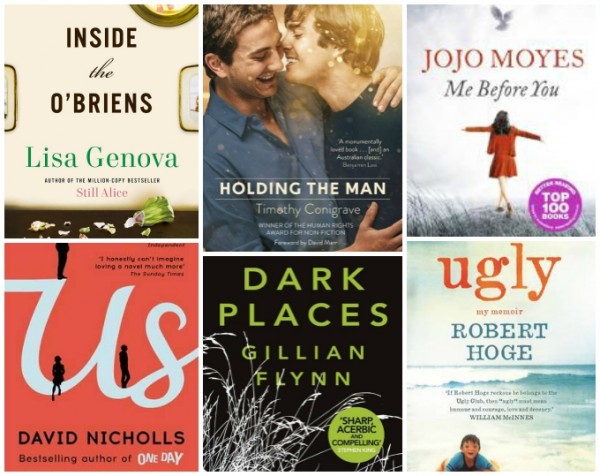 Over the last little while, I've managed to finish three novels and I'm in the middle of two as I write.
I even saw a film this week, Holding the Man, which was a great adaptation of the book of the same name by Tim Conigrave, which I read (and loved) twenty years ago. It's an excellent book and well worth reading.
Here's the trailer.
This was such a powerful, moving film. Holding the Man is the true story of two young school boys, one the Captain of the football team and the other, an aspiring actor, who fell in love at a Melbourne private school in the '70s. The movie follows their relationship over the following fifteen years across Melbourne and Sydney.
It gives a great snapshot of the times, the challenges they faced at school, the reactions of their parents and their eventual battle with the AIDS virus.
The acting was excellent with Ryan Corr (Tim) and Craig Stott (John) giving convincing and moving performances. There were plenty of familiar faces in the cast too with Guy Pearce, Geoffrey Rush, Anthony LaPaglia and Kerry Fox.
There are plenty of light moments but pack your tissues. You'll need them. I highly recommend this film and the book as well.
In the book department, the first book I read was Dark Places by Gillian Flynn, author of the best seller Gone Girl.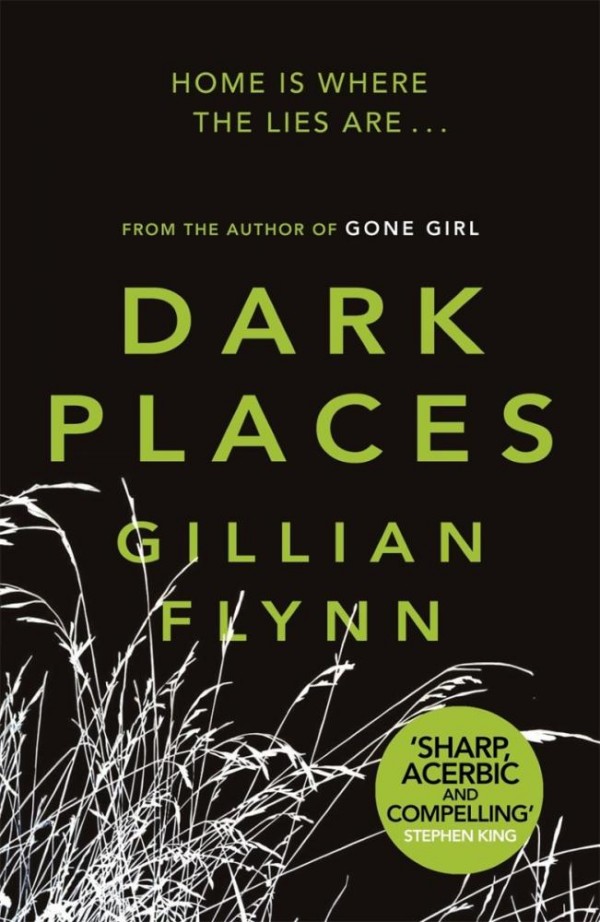 I hadn't heard anything about this book and read it with an open mind. It is the story of a surviving adult daughter whose brother is in jail for the murders of her mother and two sisters one horrific night.
It's really a whodunnit/mystery but the details of the crime are so horrific and the cast of characters so unlikeable that I found this book difficult to read at times. I was repelled by it on many levels, and with themes including the occult, sexual and drug use in amongst poverty, desperation and violence, this is not a book for everyone. It's been made into a film with Charlize Theron, soon to hit our shores, the trailer of which is below.
I read it to finish it and was glad once it was over. I didn't really enjoy it at all, and despite it being compelling yet repellant, I couldn't recommend this book but I reckon it would make a pretty good thriller on the big screen, if you can tolerate the themes.
I've heard Sharp Objects by Gillian Flynn is good but I'm not sure I'd read it after reading this if there are any similarities. I'd love to hear from anyone else who has though.
I was very happy to change tack by reading Inside the O'Briens by Lisa Genova.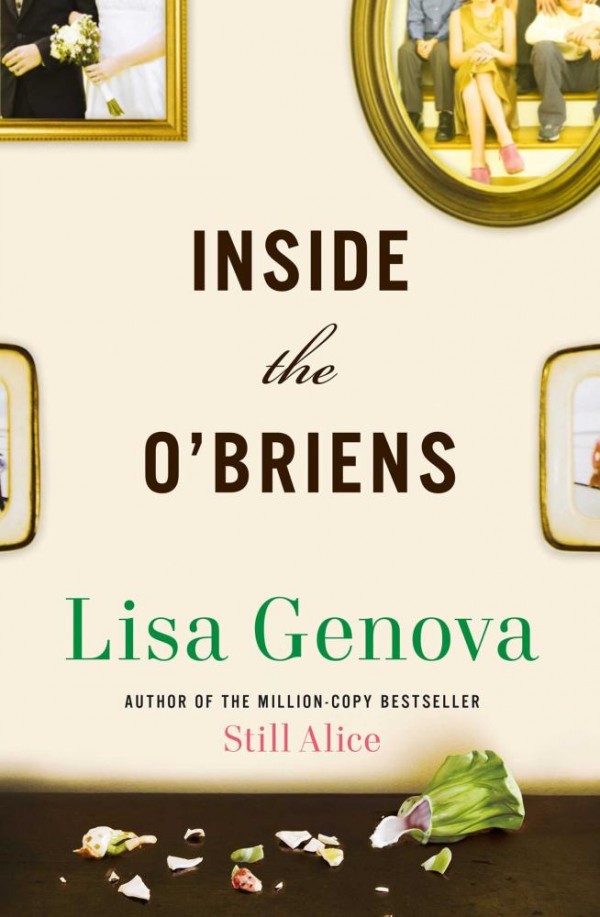 I've read all of Lisa Genova's books including her best seller, Still Alice.
Like her other books, Lisa Genova skilfully tackles and explores the impact of an illness/diagnosis (this time around it's Huntingdon's Disease) on a family.
I think this was my favourite Lisa Genova novel. I really enjoyed the different perspectives by the two narrators and thought it was a well written and at times incredibly moving story. I also love the way Lisa Genova educates her readers and explores the complexities and layers a medical diagnosis entails.
I'd definitely recommend this book.
Finally, I read Me Before You by JoJo Moyes.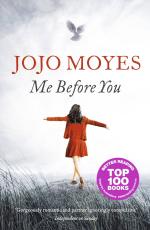 I really, really enjoyed this book and once I got going, I found it hard to put down. It's the story of a young woman, Louisa, who loses her job and ends up caring for a young man, Will, a quadraplegic, who is living a joyless life in the English country side. Until he meets Louisa.
It's not a literary masterpiece but it's a very readable, compelling and, I thought, realistic story of two people getting to know each other in extraordinary circumstances. It also explores the reality of life as, and caring for, a quadraplegic. As someone who has worked as a carer myself, I found the account to be realistic.
Without giving too much away, this book is moving and very sad in places, but a sequel is about to be released, so it will be interesting to see what happens next.
I'm also currently reading Us by David Nicholls and Ugly by Robert Hoge, which is my next book club book.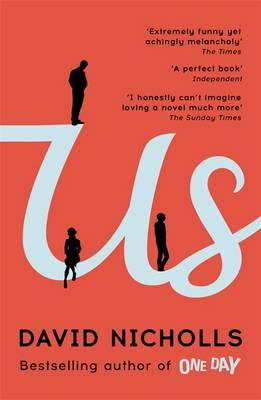 I am loving Us, and while it is heartbreakingly sad in places, I've also laughed until I cried in others.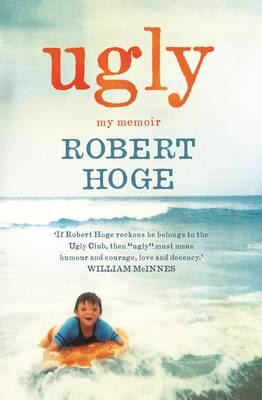 Ugly is compelling and easy to read, once I got past the first couple of chapters – it's never easy to read about a mother's rejection of her new born child.
This week I also picked up Life After Life by Kate Atkinson and We Are Not Ourselves by Matthew Thomas (for book club).
What are you reading at the moment? Anything you'd recommend? Have you read/watched any of these books/flicks?