Welcome to my latest instalment of my latest book, flicks and netflix loves.
It's such a busy time of year isn't it?
I reckon without our quick trip to Noosa, I would not have read much over the last little while. Although if I'm really loving a book, I can always find time to read, as was the case last week when I somehow knocked over the latest Graeme Simsion book in between The Busiest Week Ever and succumbing to a virus.
Do you find that too?
If your reading mojo has gone AWOL though and you're looking for something new to watch, I've got you covered too.
The tres average weather here in Melbs has meant plenty of nights in – which is not so bad thanks to Netflix – plus I've made a couple of trips to the flicks. I've got loads to recommend this month and I can't wait to share them with you in this post …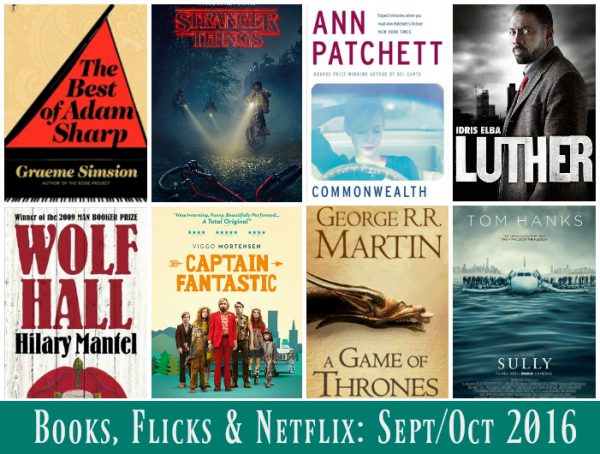 Books
The Best of Adam Sharp by Graeme Simsion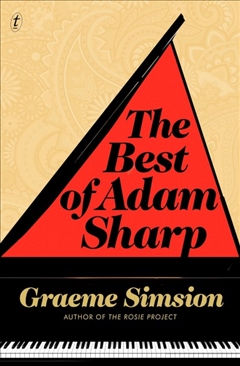 I was a huge fan of The Rosie Project but less so of The Rosie Effect so I wasn't sure what to expect with this latest, and unrelated, novel.
I began with some trepidation – actually, I was procrastinating and avoiding Hannah Kent's The Good People because I'm worried I won't love it but now I've started it and so far so good –  but was very pleasantly surprised.
I really, really enjoyed The Best of Adam Sharp and read it (nearly 400 pages) in just three sittings over a week.
I wasn't sure what it was really about or where it would end up, but man, I enjoyed the ride.
I don't want to give too much away, but it's combination of nostalgia; his characters' discussion and detail of music and the feelings we associate with the soundtracks of our lives; his gentle and at times extremely well articulated observations of love and relationships; humour, wit and clever dialogue all combined to make this novel a very enjoyable and satisfying read.
I especially loved the details of the characters' courtship in Melbourne in the late '80s from the music to the locations. Their date at the Mock Tudor in Lilydale was a highlight too. In this way, it had echoes of The Rosie Project but that's where the similarities ended.
There were aspects of the plot that defied reality – well my reality anyhoo – although Graeme Simsion did everything he could to make rational connections, to provide reasons and did an excellent job of bringing all the plot threads together. That said, it didn't really bother me overall and probably only added to the entertainment factor.
I'd highly recommend this if you're a lover of music, Melbourne and insightful observations of relationships.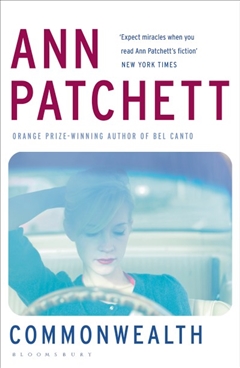 This novel, by American writer Ann Patchett, has the most fascinating premise – lawyer and father of four Bert Cousins meeting and falling in love with the beautiful Beverley Keating, mother of two, at her daughter Franny Keating's christening. Everyone, including Beverley's husband, their family and friends are present on that fateful day.
What follows is the fall out and the consequences of the relationship for all of them – Bert and Beverley, their ex partners and their six children over the following decades.
I found this book interesting and easy to read. It's not an overly sentimental read though, with the characters behaving, most of the time, as real people. By that I mean they don't go around overly articulating all their feelings and having regular epiphanies as some characters do but the story plays out in a believable, albeit unpredictable at times, fashion.
Franny Keating is the character we get to know the most – others aren't quite as filled out – and I liked her a lot.
I never really understood Beverley though and would have liked some more insight into her character.
That said, overall, I did enjoy this and found it hard to put down at times. A thought provoking read and one I'd recommend.
A Game of Thrones by George R.R. Martin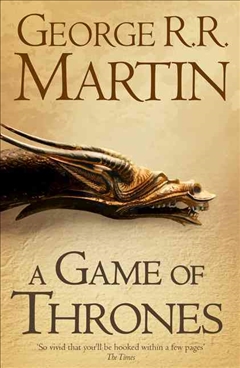 After binging on GoT all Winter, I decided I'd read the first book in the series that inspired the epic TV show – as we know, the book is usually superior to the movie slash TV series.
In this instance, I found that Season 1 of the TV series was very closely adapted from this first book and reading it gave the series new depth and me a greater understanding of what was going on. Case in point – the backstory of Ned Stark, Robert Baratheon and the Targareyans. That went completely over my head as I watched in on TV – I was too busy hiding behind my cushion I suspect.
Like the TV series, each chapter is written from a different character's perspective. It's well written but not nearly as bawdy and gory as the series which was a welcome relief. I also loved how I could visualise all the characters – the producers did a great job in casting, especially in relation to the Lannisters and the Starks I thought.
I'm not sure I'll go on to read more but I did enjoy this book very much.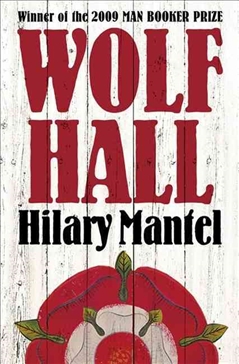 I gave this book a red hot go while we were in Noosa but I found it slow going.
Despite it being well written and centred on an interesting protagonist – Thomas Cromwell – it really was slow going in so far as not much happened very quickly.
I'm not sure I have the time and patience to continue – I'm only 100 pages in, but I think I've read enough to appreciate the TV series of the same name. I would normally persist but I've got too many great books on my bed side table and limited opportunity. I'd love to hear if you've read it and what you thought.
Flicks
I saw two flicks over the holidays – other than kids' flicks that is.
The first film I saw was Captain Fantastic starring Viggo Mortensen.
Gosh I found this film so interesting and thought provoking. It centres around a father (the fabulous Viggo Mortensen) and his family of 6 kids who are doing life off the grid.
It was pretty confronting at the start, particularly the scenes at he beginning of the film where they literally hunt and gather. It's not just about life off the grid though.
The contrast between their lives and those of their extended family "on the grid" come in to sharp focus as the film progresses. As you can imagine, their respective approaches are diametrically opposed.
I also had to sit with the uncomfortable realisation that while I deeply empathised and respected Viggo's character and his parenting approach in many respects, I am squarely sitting in the grid, with all that that entails.
There's not a heavy moral preachiness to it all though, just a careful and sensitive exploration of the differences in parenting and life styles, often with heart wrenching, sad, funny and poignant results.
This is a great film in many respects touching on some big issues with sensitivity and care. Highly recommended.
While in Noosa, I also saw Sully, starring Tom Hanks, about the American pilot who safely landed a domestic passenger plane in the Hudson River.
It's one of those movies that surprise you – you might know the ending, but there's so much more to the story.
And a powerful after story.
I won't give anything away but I thought this film was very good and Tom Hanks was excellent as usual. The crash scenes were very realistic though and while I'm not usually a nervous flyer, I did feel rather anxious on our bumpy ride home when we encountered gale force winds in a way I haven't felt in a long time. Not ideal.
A very well made film but not one for nervous flyers.
Netflix
Since finishing Season 6 of Game of Thrones, I've struggled to find my Netflix mojo.
We did love Stranger Things, the 80s series that was a brilliant and nostalgic mash up of ET, Stand by Me and The Goonies. We knocked it over in a weekend and boy, did it feel good to binge again!
It was ace to see Winona again, find out what the heck was going on with their little mate and enjoy a fab '80s soundtrack.
I also adored the group of friends, especially the gorgeous toothless Dustin. Can't wait for Season 2.
I watched a few episodes of The Kettering Incident before we left for Noosa, which was intriguing but we haven't picked up where we left off. I was loving the stunning Tasmanian rural setting though, and am tempted to get back to it for this aspect alone.
More recently, we've been watching Luther.
I do love a dysfunctional detective – much like the eccentric leads in The Fall and River – and London based Luther is another version again. He's likeable, a genius but a little bit scary and unpredictable. We enjoyed season 1 and have begun season 2.
This post contains some affiliate links. You don't pay any extra and I earn a small commission. Read more in my Disclosure Policy here.
So over to you. What have you been reading and watching lately? Anything we should know about?