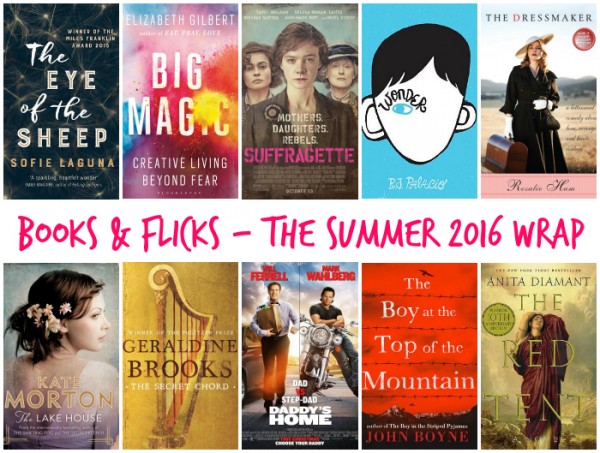 One of the things I enjoyed the most about the Summer holidays (besides the lack of routine, lunch boxes extra curricular shenanigans) was the chance to really get stuck into some good books.
When we were in Phillip Island, all those beautiful beach days meant I had time to read on the beach as well as during rest time and at night. So. Good.
When I tallied up how many books I'd read over the holidays though, I was a little bit surprised.
I managed to knock over eight books over the holidays. EIGHT.
That has to be a record for me, let alone a record post kids.
In today's post, I'm reviewing them and recommending some of my faves. There's a variety of fiction from popular to Australian through to literary as well as some non fiction. I've included a wrap of the movies I saw too.
I'd love to hear what you've been reading and watching in the comments below too.
1. The Dressmaker by Rosalie Ham
I hadn't seen the movie or heard much about The Dressmaker other than it was quite dark. I've since heard it described as a gothic novel.
And that's about right.
Set in a small, rural Victorian town, it's the story of Tilly Dunnage's return home, following a colourful life lived in Europe.
I won't give anything else away but this is an easy, interesting read full of larger than life characters that jump out of the page, particularly Tilly's mother, Mad Molly.
It reminded me a bit of Big Little Lies with it's small town gossip and politics too.
I really enjoyed this book and the day I finished it, I went to the cinema that very night (on my own!) to watch the movie. The cinema was packed, the movie was fab and the casting was excellent. Judy Davis was absolutely brilliant as Mad Molly, Kate Winslet was perfect as Tilly, and that Hemsworth bloke was pretty easy on the eye too.
There were quite a few differences between the book and the film (key plot developments changed, characters merged, characters omitted altogether), and overall, I did love the book a little bit more.
2. The Boy on Top of the Mountain by John Boyne
This is one of our book club books for the year and was written by the author of The Boy in the Striped Pyjamas.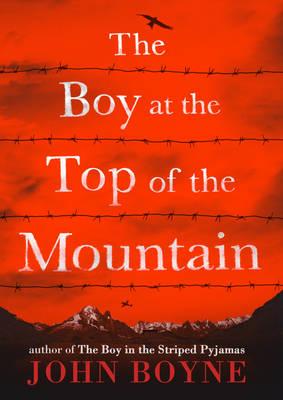 I can't say I loved this book, which tells the story of a young French boy who is orphaned and goes to live with his German aunt at Hitler's mountain lodge during WW2.
Despite the historical references, it was so fanciful that I had trouble engaging. Even caring on some level.
The protagonist was also increasingly unlikeable as the book went on. I don't like not liking the main character, especially when he's a little boy too.
Not my favourite book by any stretch but an easy read which might appeal to other people.
3. The Lake House by Kate Morton
How I loved this book.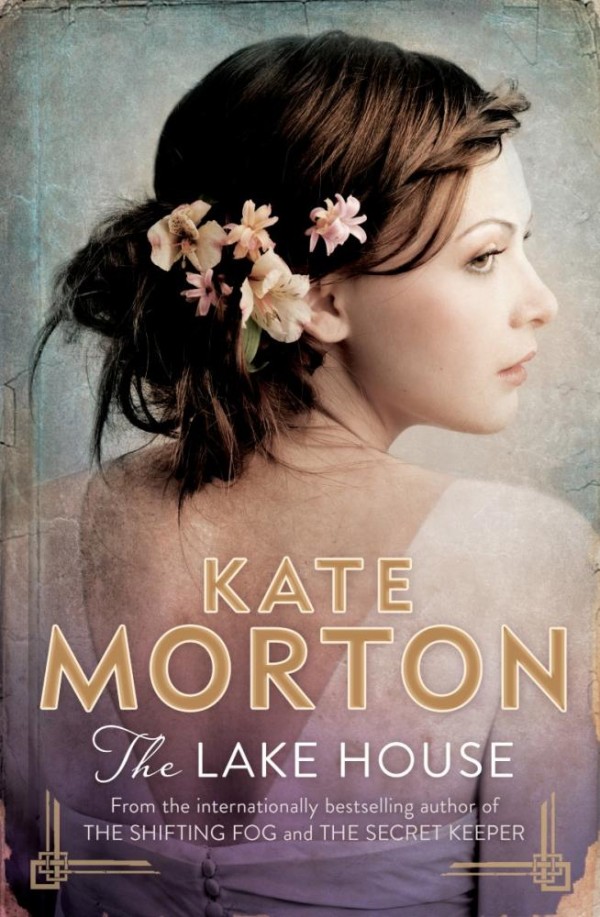 Set in Cornwall, England in different time periods, this mystery of the sudden disappearance of a baby boy from The Lake House one Midsummer night, had it all.
It was well written, full of complex, well defined characters and had plenty of interesting historical details.
There were several story threads too which made the plot layered and interesting too.
I won't say too much more other than everyone in my book club really enjoyed this and it's a book that has wide appeal. My only criticism was that the ending was a little too neat for my liking but others I know loved it.
It would make a great gift for a mother/sister/SIL/MIL too as well as a great holiday/book club read.
4. The Eye of the Sheep by Sofie Laguna
What can I say about this wonderful, well written book?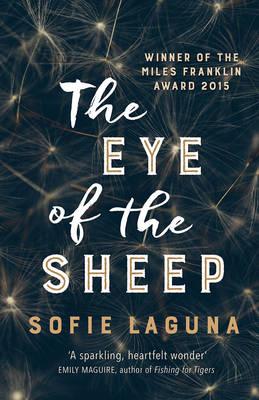 There's so much I loved about this book I'm not quite sure where to start.
The story centres on young Jimmy Flint and his working class family who live in the western suburbs of Melbourne.
Jimmy is different but it's never really made explicit what his differences are (my guess is that he is somewhere on the autism spectrum with some characteristics of asperger's).
I think the brilliance of this book lies in Sofie Laguna's ability to articulate Jimmy's feelings and thoughts. There were several passages I had to re-read immediately because they were so brilliant and insightful.
I won't say too much about the story itself but I loved how the characters were complex and the very full on issues confronted by the family were handled in, what I consider at least, a very realistic way. It wasn't easy to read in parts (I had to put it down and walk away for a while at times) and I was speechless and tearful towards the end, but I really just loved this book so much.
Highly recommended. A great book for book clubs too with loads to discuss.
5. Big Magic – Creative Living Beyond Fear by Elizabeth Gilbert
After the weight of The Lake House and The Eye of the Sheep, I needed to mix things up a bit. So I picked up Big Magic, a non fiction book, which explores creative living beyond fear.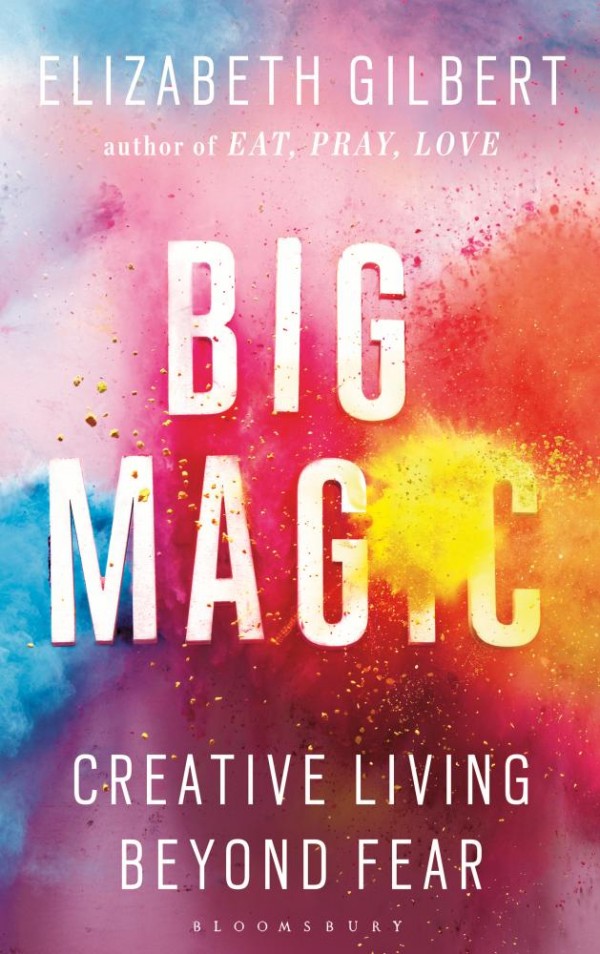 This is such an easy book to read and so very interesting! I had loads of a-ha moments reading this and wanted to get out my highlighter or Facebook so many lines (I managed to restrain myself). Nerdy I know but so many pearls of wisdom here.
I thought the chapter on perfectionism was particularly brilliant.
I loved the way she used her own experiences and anecdotes to illustrate her ideas too.
This really is the book I needed to read a couple of years before I started blogging as it basically addressed all my doubts and niggling fears about embarking on this creative journey. Having read it now, it was enormously validating and encouraging and I really enjoyed it.
This is a great book to read if you're looking to boost your confidence or contemplating beginning a creative pursuit. It'd make a great gift too.
6. The Secret Chord by Geraldine Brooks
I knew The Secret Chord would be a bit of an epic and I had to have my brain switched on before I read it.
As many of you probably know, Geraldine Brooks is an unbelievably gifted writer (her Year of Wonders and People of the Book are favourites of mine) but she writes with such intelligence and with so much incredible historical detail that I knew I had to be psyched. There's no light fiction going on with her.
So I waited until I was ready and then launched in. Once I was in, I knocked The Secret Chord over in two days.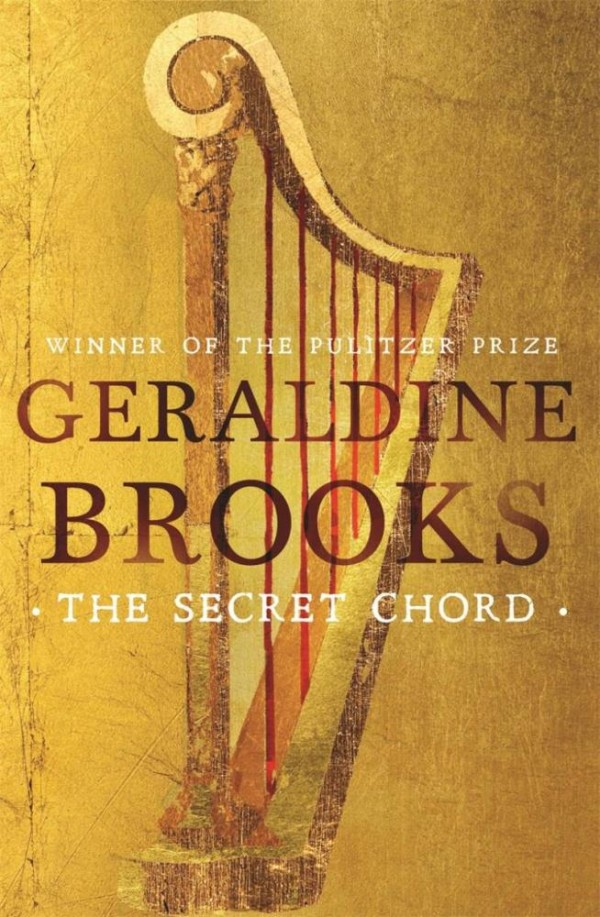 And I really enjoyed it and found it so fascinating. It's basically a fictional retelling of the Old Testament's David (of slaying Goliath fame), a very complex and interesting character whose life is recorded in great detail in the Bible (unlike many other figures).
Geraldine Brooks has used that detail to create a wonderful, dramatic re-telling of his life which covers everything from war, treason, adultery, jealousy, murder, politics and sexual violence.
It's not for the faint hearted though and there are plenty of unsavoury parts, but I checked my Bible and all of the gory and horrible stuff is recorded there as well. Ancient times were full on dot com. Definitely not rated G!
This is a gripping read and I loved the fascinating historical details. It confirmed that life in the olden days was not great for women (understatement of the year) and war and politics have always been brutal.
I enjoyed it so much I decided to re-read The Red Tent, one of my most favourite books of all time.
7. The Red Tent – Anita Diamant
I last read The Red Tent about twelve years ago and I absolutely loved it.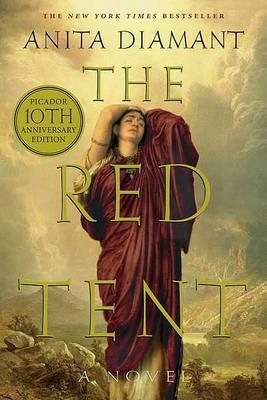 It's the fictional re-telling of the story of Dinah, who is a secondary character in the biblical story of Joseph (of many colours fame). It's a powerful story of womanhood, mysticism, femininity, sisterhood, motherhood, birth and babies.
I was wondering how I'd find it twelve years later but I think I loved it even more, now I've had my babies.
It's fascinating and insightful and again, there were so many lines I wanted to underline. It's obviously a book that many women love too – when I posted about it on Facebook recently, I was amazed by how many other women loved it and the huge impact it had on them too.
If you haven't read it, you need to get yourself a copy stat. This is a great book for book clubs too.
This is another of our book club books for later in the year but I thought I'd knock it over quickly now so I can circulate my copy to other people in book club.
It's the story of ten year old August who, as a result of a very random genetic combination, is born with significant facial differences. He describes his eyes being half way down his face, his habit of drooling and the fact that he has doesn't have "proper" ears – he calls them little cauliflowers instead.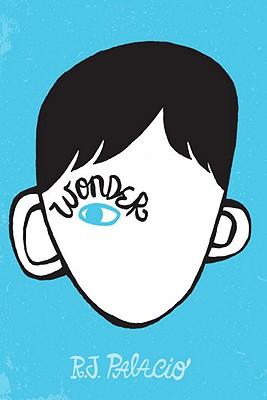 The book begins when, after being homeschooled for many years in amongst multiple surgeries and recoveries, he begins middle school in the U.S.
The (fictional) story is told from the different perspectives of the children in August's life, including August himself. Written for young people, it explores how people (both adults and children) respond to August and, as you can imagine, not all of it is good.
I'll be giving this to my 9 year old to read as I think there's some great discussion to be had here about how we respond to difference – of any nature.
It's not of quite the same calibre as The Curious Incident of the Dog in the Night Time (such a great book and with which it's been compared), but it's thought provoking, well written and interesting all the same.
And then there's the flicks
In the flicks department I enjoyed Suffragette. It was so interesting to learn about the Suffragette movement in the UK and the huge risks sacrifices that were taken and made. I will never take my right to vote for granted again.
Daddy's Home was a good laugh, more appropriate for the parents than young kids (well, mine anyway) though. Many funny moments. Will Ferrell is absolutely gold and Marky Mark is pretty hilarious too.
Star Wars was fantastic too and worth the wait. We saw it in 3D which was awesome. I loved the strong female lead and the other new characters. It was good to see Han Solo and Chewy back in action too!
I'm hoping to catch Room (adapted from the book), The Danish Girl and Carol in the next couple of weeks too.
And Netflix
I also binge watched Making a Murderer, which I initially found difficult to watch – the second, third and fourth episodes particularly – but once I was half way in, I couldn't stop watching it. I watched the final 5 episodes in one hit.
Having worked as a lawyer, the court proceedings were riveting and I could have listened to Steven Avery's lawyers forever. They were just amazing.
As far as the injustice, exploitation, entrenched discrimination and bias are concerned, this series left me fuming, frustrated and in disbelief. I am heartened to hear though that President Obama has watched the series too. Maybe, maybe there might be a different ending to this story after all.
I also finished watching Season 3 of House of Cards. While it wasn't as gripping as the first two seasons, I can't wait for the new season which hits our screens shortly.
What have you been reading or watching over Summer?