Updated June 2017
One of my favourite conversations to have with anyone and everyone – aside from asking what they are reading of course – is what TV series they're currently binge-ing on.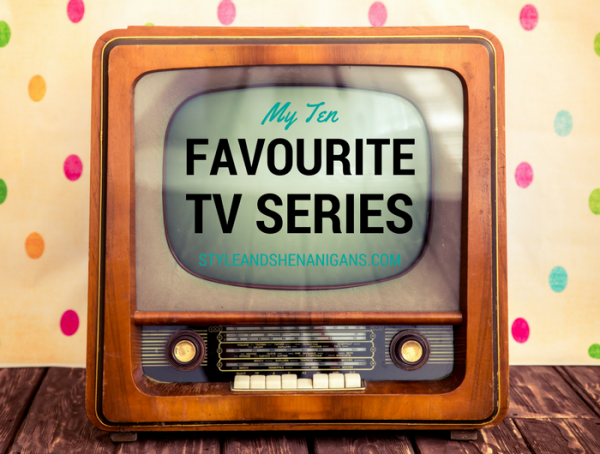 And don't we all love sharing our intel?
I know I've come across many great series – including those I would never have known about otherwise – from the recommendations of friends and, you, the lovely readers of this here blog and the SnS Facebook page.
In fact, as we've recently finished The Night Manager – more on that below – I'm currently trying to work out what my next serious TV series commitment will be, in between being drip fed weekly episodes of new season SUITS on Foxtel's Showcase. So I'm doing the usual reconnaissance by asking All The People what they've loved lately.
As I've done so, it struck me that you might find yourself in that position from time to time too. So, I thought it would be worth listing here ten of my favourite TV series and I'd love it if you'd share yours in the comments below!
Oh and just before we start, not all TV series mentioned are available on Netflix. Some we've watched on Foxtel, other's we've bought on iTunes or done half half. Some of the British series (such as Broadchurch) have been broadcast free to air on ABC too.
1. Game of Thrones (6 seasons, with season 7 to air in July 2017)
OK, this might surprise a lot of people, but GoT was my favourite series of last year, even though I spent many an episode hiding behind my anointed GoT cushion like so …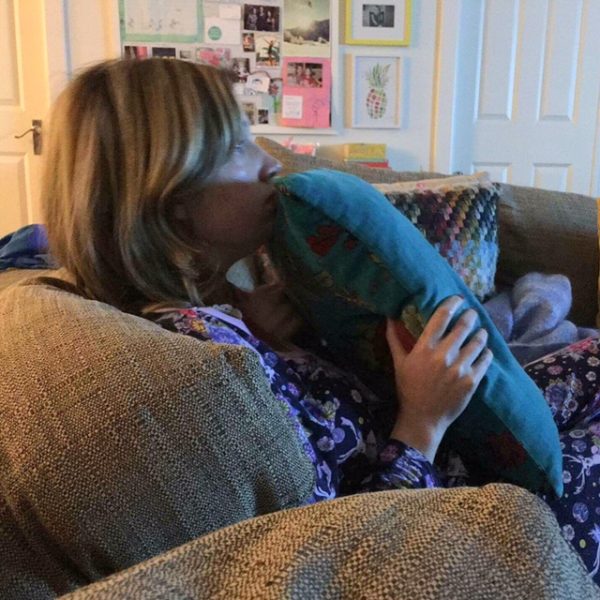 I was a latecomer, starting Series 1 in August last year, but within 6 weeks, we had totally smashed all six seasons and I was living and breathing Westeros, Jon Snow and marvelling at the fabulous lines of the Imp.
There is graphic violence throughout the series which I really struggled with, but what won me over was the fabulous cast of characters, the twists and turns of the plot and the unbelievable production, particularly in Seasons 5 & 6. It's not for the faint hearted but it's absolutely brilliant.
Despite loving this series, I'm always hesitant to recommend it because of the graphic violence and relentless nudity – it's not for everyone. If you are a GoT newbie though, if you can cope with episode one – which features boobs, beheadings and incest – I reckon you'll be fine.
Another hot tip – if there's a scene involving The Mountain, you might want to be prepared to look away. He features in most of the very worst scenes in the series although there's also a story line involving Theon Greyjoy which is excruciating to watch too. Just make sure you have your GoT cushion on hand for those bits. Once you've seen something, you can't unsee it.
FAVOURITE CHARACTERS: There are so many fabulous characters but I particularly enjoyed the Imp, the complex Jamie Lannister, the heroic Brienne of Tarth and of course, the brooding and extremely easy on the eye Jon Snow.
BEST SEASON: Season 2 was excellent from a story perspective – so many pivotal moments – but the production and everything about Season 6 was Next Level. I can't wait for Season 7 which airs in July on Foxtel.
2. Homeland (6 seasons)
Like a lot of people, I watched the first three seasons of Homeland on TV in weekly instalments a few years ago. I lost interest somewhere in Season 3 though and didn't watch Seasons 4 & 5 until last year.
Oh. My. Goodness.
Following on from the dramatic ending of Season 3, it was tricky to imagine where things could go, but Seasons 4 and 5 were absolutely gripping and I couldn't wait to watch each episode.
Season 6 was different all over again – this time set in New York City – and was eerily similar to current events. I'm consistently amazed how the script writers create new story lines for the characters and keep things so believable yet jaw droppingly unpredictable every season.
If you love international politics, suspense and drama, you can't go past Homeland.
FAVOURITE CHARACTER: Clare Danes is amazeballs as the complicated Carrie but my heart belongs to Quin. Saul is always a corker and Miranda Otto is brilliant in Season 5 too.
BEST SEASON: Season 4 was an absolute cracker, while Seasons 5 and 6 were a little too close to home, given recent events.
3. Broadchurch (3 seasons)
This English series had me in from the first episode and I couldn't look away or stop thinking about it.
Beginning with the discovery of a young boy's body (an eleven year old – consider yourself warned), it follows two detectives as they try to make sense of the apparent murder of young Daniel. Everyone in the small town of Broadchurch, including his family, is under suspicion. This is a gripping, intense murder mystery which will have you guessing until the end.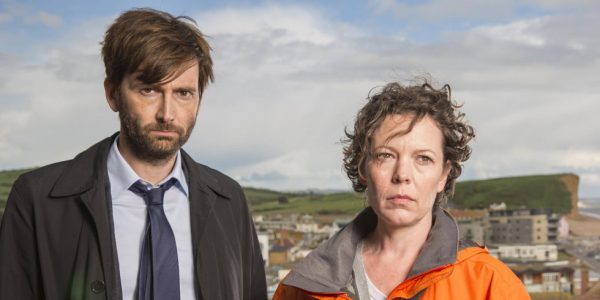 The second series picks up where the first season ended and is excellent as well.
The third and final season deals with another series of crimes but ties up all the loose ends with the main characters from the first two seasons.
FAVOURITE CHARACTER: I adored Ellie, Broadchurch's friendly detective (pictured above), mother of two and best friend of Daniel's mother. Her performance throughout all three seasons is extraordinary. The grumpy DSI Hardy was great too and I loved that we got much more of his backstory in season 2.
BEST SEASON: I loved both Seasons 1 and 2 equally – both had plenty of twists and turns and a satisfying ending. Season 3 ended kind of abruptly and I was so very sad to say goodbye to DI Hardy and Ellie at the end.
4. SUITS (6 seasons, with season 7 to air in July 2017)
Following on from the intensity of GoT, SUITS was the perfect Next Thing.
Light, funny with minimal language, no nudity and super easy to watch, this was the TV equivalent of lying on a pool float with a cocktail. Easy, fun and no stress whatsoever.
Sure the premise of the whole show is somewhat unlikely, but hey, it's TV and it creates a brilliant predicament from which the story plays out over all six seasons.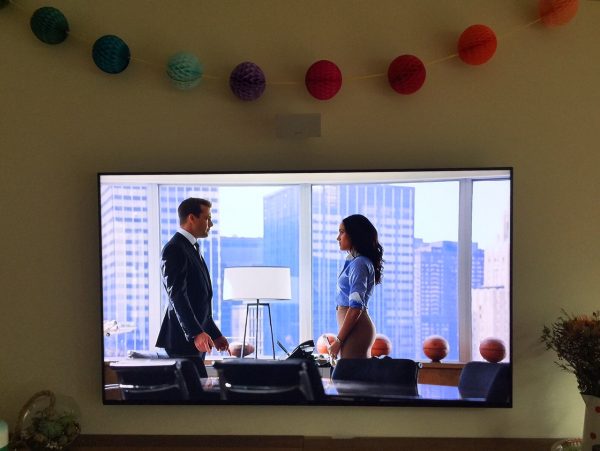 I also adored the characters – the complicated, arrogant and sharply dressed Harvey, the earnest and brilliant Mike, the tenacious and beautiful Rachel and of course, All Knowing Donna. I didn't love Jessica but cat and opera loving Louis Litt has to be one of my most favourite characters on TV ever. He is absolutely GOLD.
There are 6 seasons and many of them are quite long, so it's nice to begin your SUITS journey knowing you'll have plenty of time together. Some story lines are more interesting than others and there's a great supporting cast that comes and goes.
I must say I LOVED the GoT references throughout the series too – always from the witty Louis Litt of course – and the ongoing characters played by the actors who played Catelyn Stark and Lord Varys (The Spider) from GoT.
FAVOURITE CHARACTER: Louis Litt is my favourite but I do love a bit of Harvey for eye candy – I'm definitely Team Harvey – and Donna for her sixth sense. Rachel Zane's wardrobe is a star in it's own right too (for my post on how to DIY Rachel's amazing wardrobe, head here).
BEST SEASON: I enjoyed them all, especially the first two but I also loved the start of Season 6. Season 7 airs in July 2017. BRING IT ON.
5. House of Cards (5 Seasons)
In light of recent world events, House of Cards doesn't seem nearly as far fetched as it once did. In fact, some of us  might be wishing Frank was in the White House right now.
While Frank and Clare don't have many redeeming features, they are brilliant characters and I've watched their political chess moves with an open mouth much of the time. The mind boggles.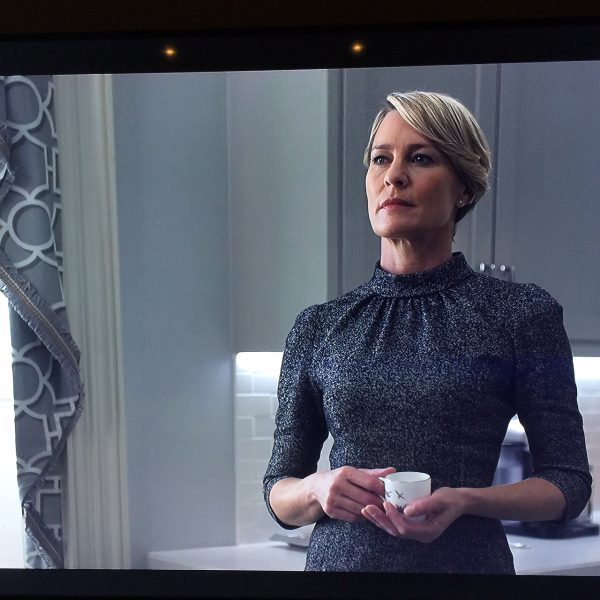 I also found this series to be full of wonderful secondary characters (super creepy Doug, conflicted Remy, and the fabulous Jackie to name a few) and it has kept me guessing the whole way through.
If you're looking for a series where you actually like the characters and turn your brain off, this probably isn't the series for you but if you do like political intrigue, great fashion (Clare's wardrobe is Right Up There) and love wicked characters, you'll be like a pig in mud with HofC.
FAVOURITE SEASON: The first two seasons were my faves although the last half of Season 4 was excellent too. Season 5 was released on Netflix at the end of May.
FAVOURITE CHARACTER: Kevin Spacey is brilliant as the devilish Frank but it's all about Clare for me.
6. The Night Manager (1 season)
Based on a John Le Carre novel, this fab six part series has it all – intrigue, espionage, international politics and corruption played out in a range of exotic locations.
The series begins with ex-solider Jonathan Pine working as The Night Manager in a hotel in Cairo. He gets dragged in to another world when something happens involving the guests, which involves enigmatic but dubious businessman Richard Roper. From there, it's a wild ride across Europe and the Middle East, and the only thing that's clear is the stakes keep getting higher.
I really enjoyed this series and I thought both Tom Hiddleston and Hugh Laurie were brilliant as the two main characters. The supporting cast were terrific too – it was lovely to see Broadchurch's Ellie again, this time as the intelligence operative Angela Burr but that creepy Frank from Outlander keeps popping up and always makes my skin crawl. He also popped up in Game of Thrones now I think about it!
If you love Homeland, I reckon you'd love this. At only 6 hours long, it's an easy series to knock off in a week or a long weekend too.
More details here.
FAVOURITE CHARACTER: Tom Hiddleston's Jonathan Pine. Jed's amazing wardrobe deserves an honourable mention.
BEST SEASON: Only one season to love!
7. Outlander (2 seasons with season 3 to air later this year)
Having read half of the books in the 8 part Outlander series, I was really looking forward to the TV series and it did not disappoint.
While both seasons 1 & 2 were faithful adaptations of the books, the first series was much, much better in my opinion (as was the book) and introduces us to the two main characters – time travelling nurse Clare and the rugged Scottish clansman, Jamie Fraser.
I loved this series and thought it was so well cast – the actors playing the leads were all perfect. While it's a great story, there are some very full on, graphic scenes to contend with, particularly the last two episodes of the first series. Consider yourself warned. Even though I had already read the book and knew what was coming, I found them almost unwatchable.
FAVOURITE CHARACTER: Jamie Fraser Forever and Ever. Amen.
BEST SEASON: Definitely Season 1. Season 3 is currently being filmed.
8. The Crown (1 season)
Ah The Crown. Such a breath of fresh air in the midst of all the above.
This excellent ten part series, which begins with the death of Queen Elizabeth's father, King George, tells of the early years of her reign.
While it's not a fast paced thriller by any stretch, it is rich in historical detail and I learned so much from watching it. The production is fabulous and the performances are excellent, particularly Claire Foy's performance as The Queen. Prince Phillip was a ripper too.
I'm very much looking forward to Season 2.
FAVOURITE CHARACTER: A tie between the roguish Prince Phillip and the sassy Princess Margaret.
BEST SEASON: Only Season 1 so far.
9. The Fall (3 seasons)
Set in dreary Belfast, The Fall centres on married, suburban father of two Paul Spector who works part time as a social worker when he's not a serial killer, and the Metropolitan Police trying to catch him, led by the cold but brilliant Stella Gibson, played by Gillian Anderson.
There are several things I loved about The Fall.
Firstly, Gillian Anderson is absolutely brilliant. Her performance (and wardrobe)  is fabulous.
Having seen Fifty Shades, I couldn't take Paul Spector particularly seriously but I did think he did a great job as the super creepy Paul.
Also, with only 6 episodes in a season, it was easy to knock them off quickly and in better news still, a third series recently went to air which I still need to catch up on.
FAVOURITE CHARACTER: Stelllaaaa
BEST SEASON: Both seasons 1 & 2 are excellent. We've yet to watch Season 3.
10. Stranger Things (1 season with a second to follow this year)
I really enjoyed this 8 part Netflix original series which begins with the mysterious disappearance of young Will Byers.
Set in American suburbia in 1983, I thought it was a fabulous mash up of iconic 80s movies Stand by Me, E.T and The Goonies.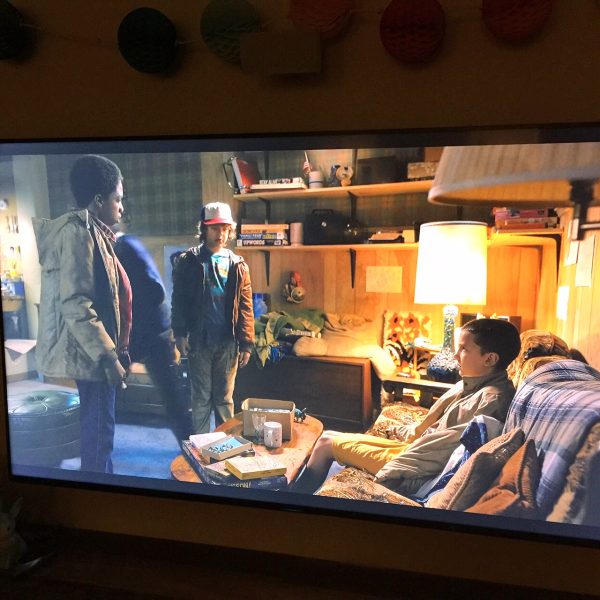 I loved the soundtrack, the sci-fi element, the gorgeous friendships between the four friends and of course, Winona as the missing boy's mother.
If you want a bit of a thrilling sci-fi served with a side of nostalgia, this is the series for you.
FAVOURITE CHARACTER: Toothless Dustin all the way.
BEST SEASON: Only one season so far.
ALSO HIGHLY RECOMMENDED
If you love a British cop/crime series, I'd also highly recommend River and Luther. Both feature eccentric and slightly unhinged but brilliant cops with hearts of gold.
If you love a political drama, The Newsroom is excellent too.
What are your favourite TV series? What would you add to the list above?