I've loved writing my Favourite Things posts over this past year and I thought I'd finish the year off with a BANG with three big weeks of My Favourite Books, TV Series and Podcasts of 2017, beginning with My Favourite Books of 2017 today.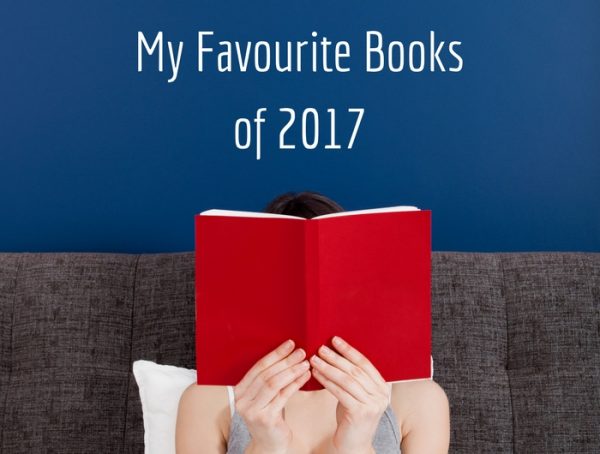 I know, I know, I say this every year but wow, just WOW, there are some seriously excellent books and writers out there and every year, after a year of great reading, I think I must have exhausted All The Great Books.
And then.
Then I find another diamond. Another book I can't put down, can't stop talking about or recommending to friends. It blows my mind.
This year my book haul is nearly fifty books high – several more than last year. I've read all sorts of books this year – there's been some serious variety. In today's post, I've narrowed the list down to my top twenty for the year – the very best of the best. As I feel bad about not including them, I've also included some highly recommended books too as much of what I read this year I enjoyed. Maybe next year I'll do a top thirty instead.
When I look back over the year, I've read plenty of fiction but I've also read some outstanding non fiction and memoirs.
I love our home grown, Australian writers who write about our lives, shared history and the issues facing us right now, but I've also been delighted to discover some new (to me), exceptional authors, especially from the U.S., who've written about their own experiences, American history and modern life with all it's challenges with great skill and insight.
As much as I love contemporary fiction, I'm always drawn to well written historical fiction to escape into and this year's offerings have been top notch on that count.
And while I love the brain, heart and soul expanding qualities that serious literature offer me, I also love a good, easy, funny, light read – other wise known as popular fiction. This year I've found some rippers in that department too.
So as you might have gathered, it's been really hard to narrow down my top twenty and any given day, this list would probably change. In fact, I started writing this post many weeks ago so I could ponder and distil my thoughts and I've moved things around a bit – mostly in the middle – since then. So many great books, but they're all so different and many are brilliant in their own right.
I'll list them here now, and then give a bit more detail below.
My Favourite Books of 2017
1. Everywhere I Look by Helen Garner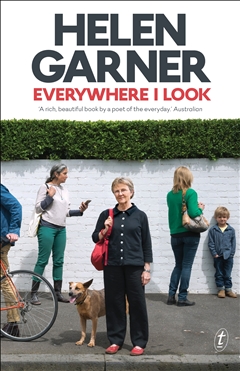 2. Anything is Possible by Elizabeth Strout & My Name is Lucy Barton by Elizabeth Strout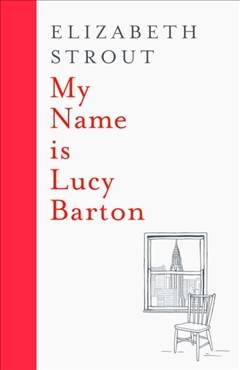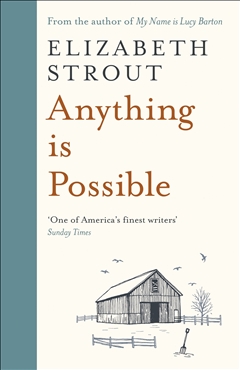 3. Hillbilly Elegy by J.D. Vance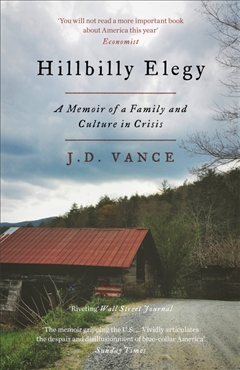 4. The Shadow of the Wind by Carlos  Ruis Zafon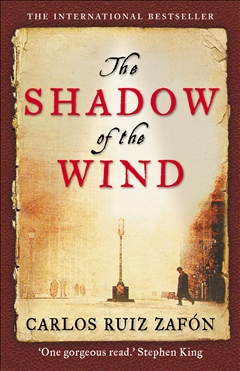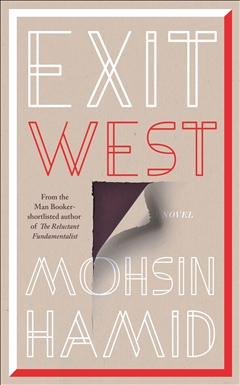 6. Olive Kitteridge by Elizabeth Strout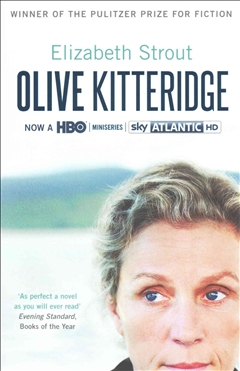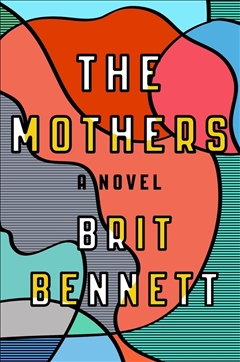 8. Days Without End by Sebastian Barry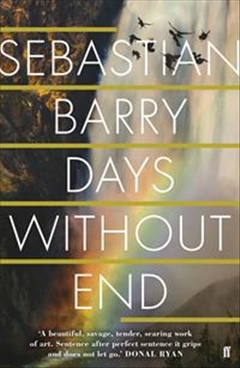 9. The Golden Child by Wendy James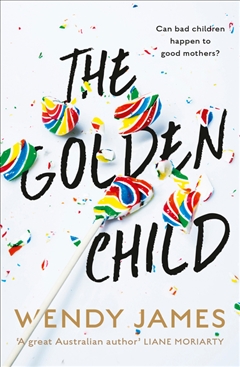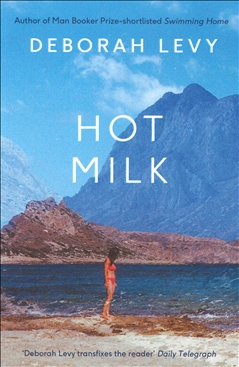 11. Reckoning by Magda Szubanski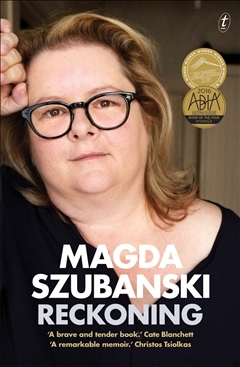 12. Eleanor Oliphant is Completely Fine by Gail Honeyman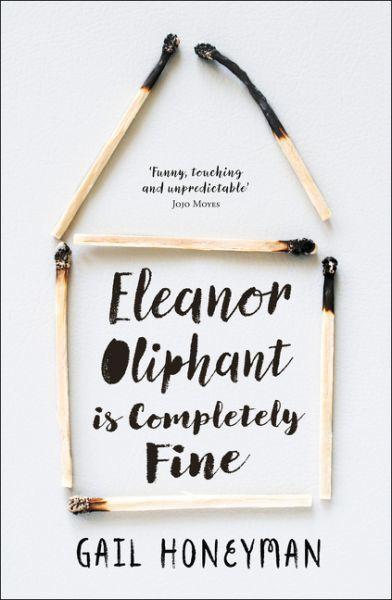 13. The Last Painting of Sarah de Vos by Dominic Smith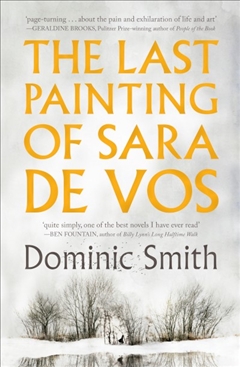 14. Where'd You Go Bernadette by Maria Semple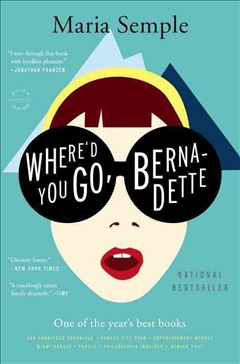 15. Music and Freedom by Zoe Morrison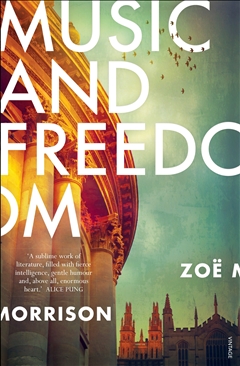 16. Past The Shallows by Favel Parrett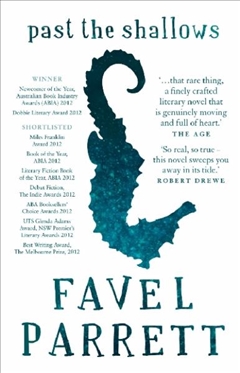 17. The Heart Goes Last by Margaret Atwood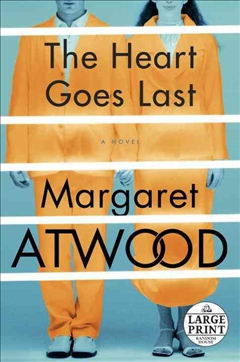 18. The Museum of Modern Love by Heather Rose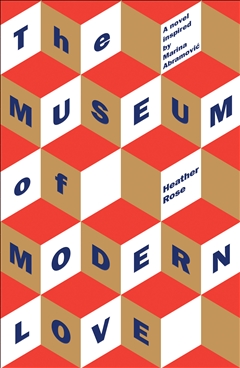 19. The Shadow Land by Elizabeth Kostova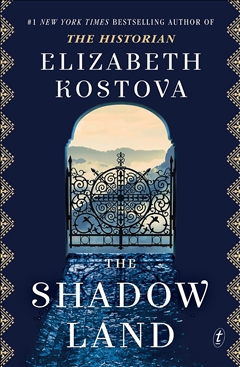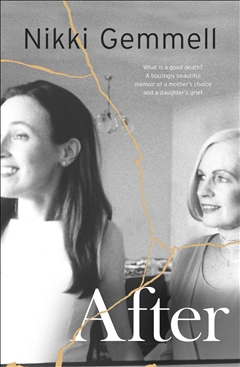 My favourite book this year was  Everywhere I Look by Helen Garner. It's hard to convey how much I enjoyed this collection of stories, essays and reflections. There was so much in this book that resonated and moved me as well as making me roar with laughter. Her writing is so Melbourne centric and specific too, which gave a sense of comforting familiarity and personal resonance for me as well.
While I loved her stories of famous people – the chapters on Raimond Gaita (the author of Romulus My Father, a book I loved) and Russell Crowe particularly – it was her reflections and stories of ordinary people – her parents and grandchildren especially – that I just LOVED. I did not want this book to end and I look forward to reading it again soon.
The next two books are some of the most outstanding fiction I've read. I've listed Anything is Possible  & My Name is Lucy Barton, both by Elizabeth Strout together, because Lucy Barton is a prequel of sorts to Anything is Possible. Anything is Possible was the superior book of the two for me though and a deceptively simple but brilliant piece of writing, with each chapter focussing on different people with in a community, whose lives intersect in different ways, at different times. I am in total awe of how Elizabeth Strout writes and her capacity to draw characters and pinpoint with razor sharp clarity the strangeness but sameness of who we are as people. My Name is Lucy Barton is still a great read – and a short one as it's a novella of sorts – and I'd definitely recommend it as well.
I also thoroughly enjoyed J.D. Vance's fascinating and insightful Hillbilly Elegy. J.D. Vance calls himself a "redneck" and the characters in his memoir are larger than life – a case in point is his grandmother, Mamaw who literally jumps off the page. Possibly wielding a weapon.
He gives a very personal and brave account of his life growing up in a dysfunctional family in the hills of the American Midwest, the challenges he faced and the path he took which eventually led to an Ivy League education, all against the odds. While Trump is not mentioned at all, I think this book gives a great insight into contemporary America too, especially if you're wondering who voted for him and why.
The Shadow of the Wind was recommended to me by readers on my SnS Facebook page – thank you – and was a wonderful rollercoaster of a book. Set in Barcelona, this whimsical mystery with great characters was completely absorbing and kept me turning those pages.
Also written by Elizabeth Strout, and coming in at #6, I adored Olive Kitteridge as well. I loved the stories of the local community, with Olive, her husband Henry and son,  at the centre of everything and the way Elizabeth Strout, throughout the book, carefully and skilfully peeled back the layers to reveal Olive for who she really is, in all her flawed complexity. The TV series starring Frances McDormand was terrific too.
The Mothers, Days Without End and Hot Milk are all completely different books all about family and relationships, but each examined with incredible insight and skill the way people love and hurt each other and the complexity of our relationships with each other.
The Mothers by Lily Brett was unpredictable and begins with it's three African American teenage protagonists. In the course of the story, Brett examines motherhood from all angles and examines what it means to be motherless, in a new and refreshing way. I really loved it.
When I read Days Without End by Sebastian Barry I felt fully immersed into the lives of the two poor young men as they lived through the Indian Wars and Civil War. It was harrowing and brutal in parts, uplifting in others. In terms of the writing, Days Without End was one of the most extraordinary books I read this year.
Hot Milk  is written by playwright Deborah Levy and as I read it, I felt like I was watching a play. Set in a Spanish coastal town and centring on a young woman and her mysteriously ill mother, it's a clever, insightful and interesting book indeed. There's a sense of the mystical woven into the story too which added another layer. I loved the wacky medicos who treat the mother too.
I thought Magda Szubanksi's Reckoning and Nikki Gemmell's After – two memoirs from Australian women – were both exceptionally well written and thought provoking. Again, both were able to examine their families – themselves and their parents in particular – with incredible honesty and bravery. I thoroughly enjoyed them both although at times, I confess I was stunned by their candour. Both would make for excellent discussions for book clubs.
The funniest – or perhaps I should say wittiest – books I read this year were Where'd You Go Bernadette and Eleanor Oliphant is Completely Fine. Both had some very witty and amusing dialogue and memorable scenes. In the same vein as Liane Moriarty's Big Little Lies, the occasional humour is not at the expense of depth though – both books delve into some pretty dark and deep territory but the moments of lightness and great story telling make them great holiday reads as well. If you loved Marian Keyes' earlier books, you should definitely check out both of these.
The Golden Child was definitely on the lighter end of the fiction spectrum but also explored some very topical issues – parenting, bullying, the middle class and everything that goes with that. I devoured this book and my book club really enjoyed it too.
There were also a number of books that I admired for the sheer ambition of the writers and the fascinating subjects they covered. I loved the poetry of the writing – especially about music – in Zoe Morrison's Music and Freedom which was about so much more than music.
Heather Rose's The Museum of Modern Love was a fascinating blend of fact and fiction, performance art and the nature of art and had me googling like crazy afterwards.
Elizabeth Kostova's The Shadow Land delved into the unknown and uncomfortable history of her beloved Bulgaria, while Margaret Atwood's latest release, The Heart Goes Last– her next TV adaptation apparently – made me metaphorically scratch my head with wonder again at her brilliant insights and social commentary of where contemporary life may be heading.
Similarly, The Last Painting of Sarah de Vos, with it's three interwoven story lines and exploration of women and art, was an extraordinary accomplishment.
There are two other books in the Top 20 above that were in a sense small, short books – Past The Shallows and Exit West – that still packed a major punch. From the three young boys living with neglect on the isolated Tasmania coast in Past the Shallows, to the chaos, magic and trauma experienced by two young refugees in Exit West, both completely captured and moved me and I have thought about them both often, since. I'd highly recommend them both, even though the subject matter in both is difficult and confronting.
Finally, if you're looking for a page turner, the three books I read in one sitting this year – all on holidays of course –  were My Name is Lucy Barton, The Mothers and The Golden Child. I literally could not put them down and read them from start to finish in one day without coming up for air. I should add though that The Mothers has divided my friends – some have inhaled it while several others found it laborious in the beginning or abandoned it all together.
Honourable Mentions
The following books – nearly all by Australian authors – were also very good and I'd also definitely recommend them, especially for book clubs as there is plenty to discuss. You can read full reviews of them in previous Book Review posts here.
Further Reading & Ideas
Wondering what my faves were last year and the year before?
Check out My Favourite Books of 2016 and My Favourite Books of 2015.
Just looking for an easy, entertaining or page turning holiday read?
I've listed Ten Great Holiday reads in this post and more recently, More Great Holiday Reads.
Thinking about starting a book club?
You totally should – check out my How To Guide here.
This post contains affiliate links. You don't pay any extra and I earn a small commission. Read more in my Disclosure Policy here. 
So over to you, what was your favourite book this year? Have you read many or any of the books listed above?