Everyone loves a great story, right?
And as far as stories go, I think the old saying is right on the money: truth IS stranger than fiction.
Perhaps that's why I find myself increasingly drawn to non-fiction, investigative/true crime podcasts and Netflix docos these days. The stuff that people have lived through is often mind boggling, not to mention inspiring, thought provoking, challenging or Just Plain Nuts.
Writing is hard enough but writing a memoir must be one of the trickiest gigs going around. So when I read a memoir or bio that really captures me, I know it's something special and I love to recommend it.
In fact, several of the memoirs/biographies I've listed below have been among my very favourite books of the last few years.
Recently, I asked the members of the Style and Shenanigans Book Discussion Group (you can join up here) to nominate their favourite memoirs or biographies. So as well as some of my favourites, you'll find more recommendations and suggestions at the end of this post.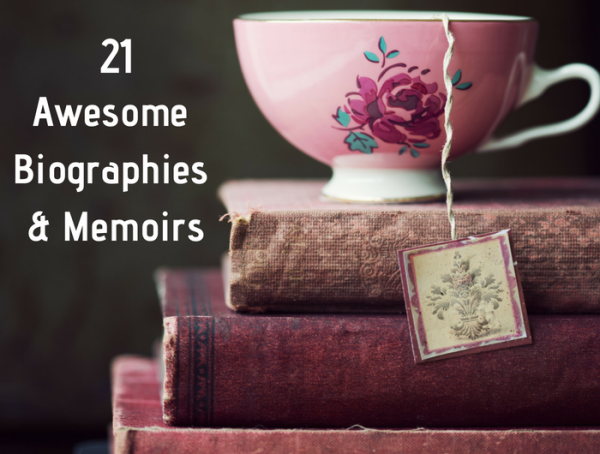 1. The Trauma Cleaner by Sarah Krasnostein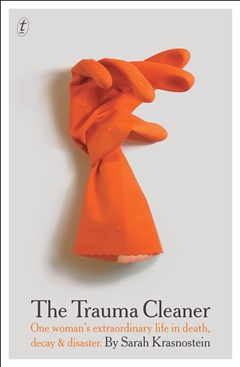 The Trauma Cleaner is an extraordinary book about an extraordinary person and one of my favourite books of the year to date. It's subject is enigmatic Melbourne woman Sandra Pankhurst and her story is powerful, moving and fascinating.
Sandra was born Peter in the western suburbs of Melbourne in the '60s, and has packed an unbelievable amount into her 60 odd years. Despite the many traumatic and difficult events in her life, Sandra is a remarkable person whose care, empathy and humour jump right off the page.
There is so much about The Trauma Cleaner I loved and I totally understand the book's popularity. In terms of the themes though, it is pretty full on across a number of levels and there is some distressing/triggering content around a violent sexual assault/rape.
2. Reckoning by Magda Szubanski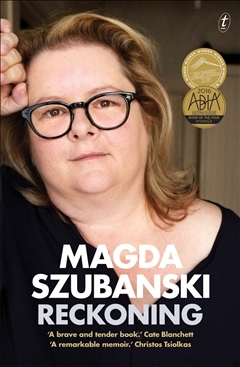 I've always been a fan of Magda and I'm an even bigger fan now after reading her wonderful bio, Reckoning.
It's superbly written, funny at times and heart breaking at others, and covers so many topics and issues from Magda's parents and their respective backgrounds (Scottish and Polish), her father's role in World War 2, body image, her experience in the entertainment industry as well as growing up in the Melbourne suburbs in the 80s and eventually coming out.
It's a cracker of a read and I'd highly recommend it.
3. When Breath Becomes Air by Paul Kalanithi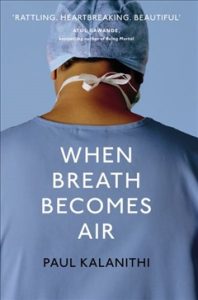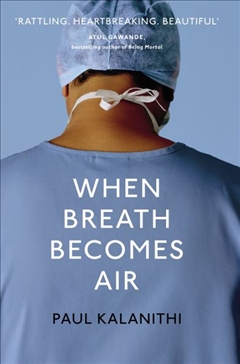 When When Breath Becomes Air is an extraordinary book, written by a neurosurgeon who faces his own battle with brain cancer. Meandering between the medical, the philosophical and the everyday, this is a beautifully written, incredibly thought provoking and moving book.
The afterword, written by the author's surviving wife, is incredible as well. I absolutely loved this book.
4. Hillbilly Elegy by J.D. Vance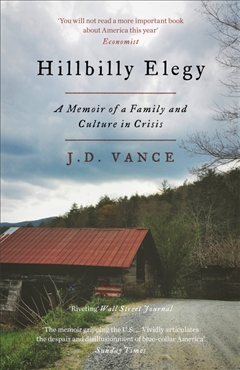 Hilbilly Elegy was one of my favourite books last year and helped me make sense of Trump's election – well nothing really will but this gave me some insight.
Funnily enough, the book doesn't mention Trump at all, but the incredible true story of J.D. Vance gave me an understanding of the daily existence of J.D's community  – which he himself calls "rednecks" – the white, working poor of middle America who voted for Trump. It's eye opening.
Even if you're not interested in politics, this is a rip roaring tale and one that has to be read to be believed.
I just finished reading Eggshell Skull and I have so many thoughts about it that I want to talk to everyone about it.
In a nutshell, it's the story of Bri Lee, who spends a year working as an Associate to a Judge in Queensland's District Court where she primarily sits in trials where defendants have been charged with sexual offences against women and children. Through this, she confronts and then seeks to prosecute, the sexual assault/indecent treatment she herself experienced as a child.
Bri Lee makes many insightful and deeply concerning observations of how the legal system deals with complainants – from both her professional vantage point and personal experience – and her commentary around jury selection in child sexual abuse trials raises some serious concerns around systemic failures too.
I would not recommend this book to everyone though. As this well written and incredibly thought provoking memoir is primarily concerned with – and details – child sexual abuse and exploitation, it's an upsetting and uncomfortable read at times and may be triggering for some readers.
Like watching Hannah Gadsby's Nanette, reading Eggshell Skull is not necessarily a comfortable experience but it's certainly compelling, important and will leave a lasting impression on you.
6. A Mother's Story by Rosie Batty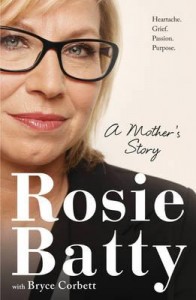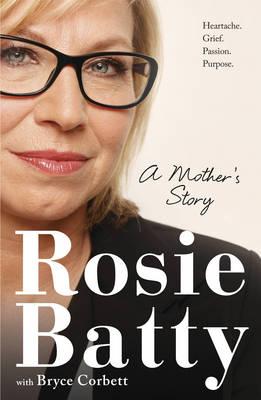 Some celebrity bios are definitely better than others and I was very pleasantly surprised by Rosie Batty's, A Mother's Story.
It's well written, honest and extremely insightful, particularly if you want to gain a broader or better understanding of domestic violence. My bookclub rated this as one of our favourite books last year.
7.  Everywhere I Look by Helen Garner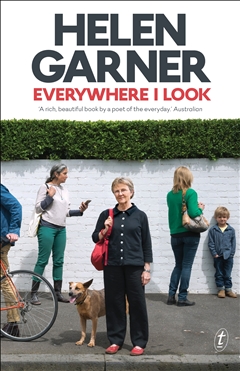 If you're looking for a light option in the memoir department, you can't go past Helen Garner's brilliant Everywhere I Look. It is simply delightful, often moving and occasionally hilarious and did I mention I love this book?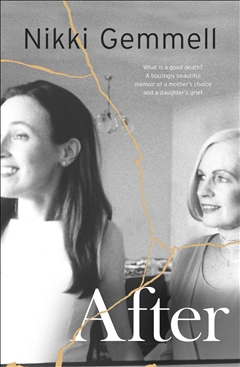 Nikki Gemmell's After, which details the death of and fallout following her mother's death, would have to be the most searingly honest and brutal accounts of a mother/daughter relationship I've ever read.
Nikki's relationship with her mum was a complex one – to say the very least – and through this book Nikki makes sense of her past and tries to reconcile her mother's death – and the unusual circumstances of it. It's very well written and easy to read although my breath was occasionally taken away by the author's candour.
9. This is the Story of a Happy Marriage by Ann Patchett
If you like variety and shorter form stories when it comes to memoirs, you might love this divine and beautifully written collection of essays and short stories by the brilliant American writer Ann Patchett.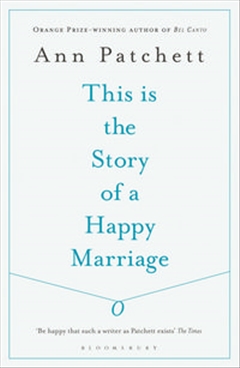 I loved that there was so much variety covered within this collection  – there are several chapters of personal reflections on topics ranging from marriage, divorce, her much loved dog and role as her grandma's carer, while some chapters are much longer and were published as feature articles.
It's a great book to dip in and out of, and if you've read other books of hers – Commonwealth, Truth and Beauty and Bel Canto – I think you will especially enjoy this.
Also recommended by the Style and Shenanigans Book Discussion Group …
If you like reading about sportspeople or even if you're not into sport so much, there were rave reviews about Open: An Autobiography by Andre Agassi. Unbreakable by Jelena Dokic was also recommended.
Lucky Man by Michael J Fox was also rated highly.
If you like reading about comediennes, readers suggested Try Hard: Tales from Life of a Needy Overachiever by Em Rusciano or The Anti Cool Girl by Rosie Waterland.
For more literary reads, check out Lab Girl by Hope Jahren and The Glass Castle by Jeanette Walls – both were recommended.
And then there's the classics …
Stories don't really date – especially when they involve ordinary people in extraordinary circumstances.
There are plenty of oldies but goodies that you might be lucky enough to find in a second hand shop or at the local library, such as The Diary of a Young Girl by Anne Frank and Night by Elie Wiesel.
Three "modern" classics and faves of mine, are Holding the Man by Tim Conigrave, The Happiest Refugee by Anh Do and Wild Swans: Three Daughters of China by Jung Chang. If you haven't read them yet, make sure you add them to your list stat.
This post contains some affiliate links. You don't pay any extra and I earn a small commission. Read more in my Disclosure Policy here.
So over to you? What's your favourite memoir or bio? Have you read any of these?