Welcome to my latest reviews post.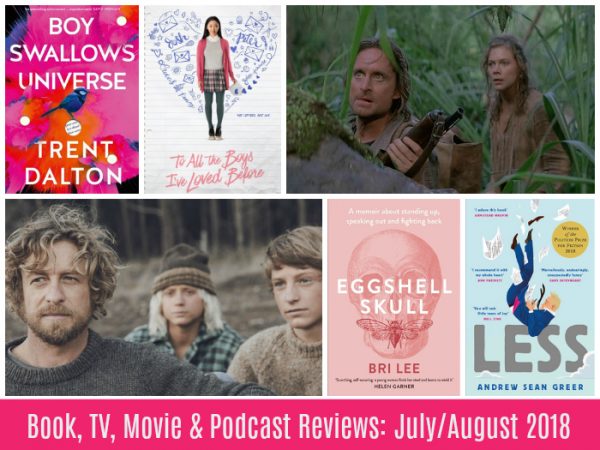 Here, and every month or so, I share – and review – what I've been reading, watching and listening to.
If you're new to these posts – or parts – to give you an idea of how I roll, I'm a keen reader and love reading a broad range of contemporary and historical fiction. I do however have a soft spot for contemporary Australian fiction and anything written by American writers Elizabeth Strout or Ann Patchett. Ireland's Sally Rooney is a new favourite too.
I also adore a well written memoir and don't mind obscure, fascinating documentaries.
When it comes to podcasts and TV Series, I tend to gravitate to the gritty police procedurals and crime stories and can't go past a flawed protagonist with a dark and complicated back story.
I also like to turn my brain off occasionally with a good dose of teenage drama (hello Riverdale) or anything from the 80s (Back to the Future anyone?).
So what I've been reading, watching and listening to lately?
Books
I don't always find winners of literary prizes the easiest books to read, but I think Less might be the exception.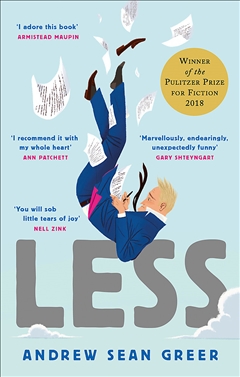 The winner of this year's Pulitzer Prize for fiction, Less is funny, clever and easy to read. Arthur Less is the quintessential flawed protagonist, who slowly grew on me as the book unfolded.
Along with a wonderful cast of international characters, I was keen to find out what would happen to Arthur Less as he travelled the world to avoid the wedding of his former lover to his new partner. He's also wrestling with middle age and doing a lot of introspection and reflection in the lead up to his 50th birthday. Less does has a satirical tone though – which I liked – but it might not appeal to all.
Funny, sad and bittersweet in parts, I was thinking about Arthur Less long after I turned the final page.
This would not only make a great movie – it is perfect holiday reading.
VERDICT: ****
Eggshell Skull is a very unique book. A memoir of sorts by young Queenslander Bri Lee, it begins with Bri's personal response to and professional observations of her year spent as a Judge's Associate in the District Court.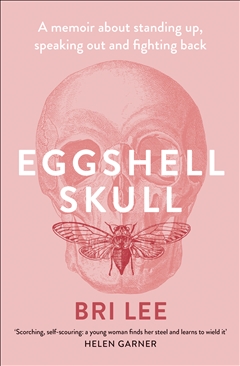 Over the course of the year, Bri observes many trials which involve sexual abuse and violence against women and children which in turn leads Bri to confront her own childhood experience and pursue proceedings against a person from her past. Her observations of the legal system are razor sharp and often insightful. Likewise, her self reflection is brutally honest and extensive, making for compelling but not easy reading.
It did take me a few chapters to get used to the conversational tone and style of the writing, but once I was in, I was in. Eggshell Skull is an exceptional book in many senses and offers a unique perspective.
That said, I would not say that this is a book for everyone and I feel I should warn potential readers that there is a reasonable level of detail and specificity around many of the cases which is confronting and upsetting.
VERDICT: ****
3. Boy Swallows Universe by Trent Dalton
I absolutely loved Richard Fidler's interview of Trent Dalton on Conversations and immediately went out and bought Boy Swallows Universe, which is the rollicking tale of two young brothers caught up in their parents' poor choices in the western suburbs of Brisbane in the '80s.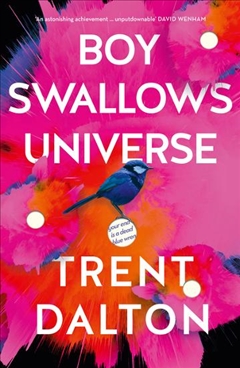 While their circumstances are often dire and traumatising, there's plenty of humour and lightness in the tale of Eli Bell and his mostly silent brother August and an air of mystery and magic.
I did find it a long read though – it's over 400 pages – but it's very well written and plotted with a clever and satisfying narrative arc. I especially enjoyed the cultural references of the time, especially about awesome TV sitcoms such as Family Ties.
VERDICT:  ****
I'm also currently reading – and racing through – The Nowhere Child by Christian White which I'm really enjoying and I'll provide and full and thorough review next time.
TV Series
As I've been away in Hawaii, I haven't watched as much TV as usual, but we have managed to smash all three seasons of The Tunnel on ABC iView.
The Tunnel is a police procedural in which the English Karl Roebuck (Stannis Baraytheon from GoT) is paired with the brilliant young French police officer Elise Wassermann to find a serial killer who leaves the severed bodies of an English and French women on the UK/France border in the Channel Tunnel. It's quite the series opener. It's not in the league of The Killing or Seven Seconds, but The Tunnel makes for very easy watching and with 45 minute episodes, is an easy way to spend a Saturday night.
I also watched and LOVED the new Netflix teen rom com, To All The Boys I've Loved Before. It's a modern take on the teenage school romance situation but it's well made, has a great cast and some pleasing '80s references.
I've also been catching up with the end of Season 7 of SUITS so I can watch Season 8 on Foxtel. Even though I'm definitely Team Harvey, I can't quite imagine SUITS without Mike and Rachel.
I'm also part way through Season 2 of the wonderful Netflix series, Anne with an 'E' .
Movies
Thanks to a ten hour flight both ways, I managed to watch several movies this month.
My standout favourite was definitely Breath – the Simon Baker film adaptation of Tim Winton's book.
This was such a beautifully shot and evocative film which made me want to return to WA stat. Breath was pretty full on in terms of the themes though – I hadn't read the book – so be prepared for that. I was not. It also had a great soundtrack and the acting, particularly young Pikelet, was excellent.
I also watched The Bookshop which I didn't really enjoy although I expected too, which was disappointing. Conversely, I watched super trashy Blockers and laughed a lot more than I thought I would!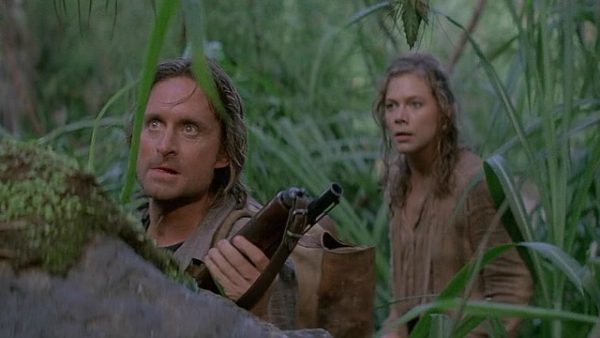 On the way home, I went back to the '80s and finally watched The Body Guard and Romancing the Stone for the first time. I loved Kevin Costner in The Body Guard despite his pleated pants and other questionable fashion and how good was Michael Douglas in Romancing the Stone? Very good indeed. Now all I have to do is watch E.T. and my '80s film catalogue is complete!
Podcasts
Like the rest of Australia, I've been completely obsessed with The Teacher's Pet podcast although I have found the endless speculation, hypotheticals and leading questions in the more recent episodes frustrating at times. I think it's appropriate that the series pauses while the cops and DPP do their jobs – with the appropriate accountability and public scrutiny this time around.
I'm also enjoying all the recent episodes of Case File – the episode on Carly Ryan was so sad and sobering.
Conversations on ABC Radio National and Mama Mia's No Filter are always my go to podcasts in between series and episodes. I particularly enjoyed Richard Fidler's interview, Staring Down the Monster and Mia Freedman's interview of Blanche D'Apulget. Fascinating stuff.
I've been looking for a great podcast on books and reading too – can anyone recommend a favourite? I've tried The Guardian's and The Book Shelf but have lost interest before the episode is up.
Looking for more ideas?
You can check out all my previous review posts here.
If you're looking for a fab memoir or bio, check out 21 Awesome Memoirs and Biographies here.
This post contains some affiliate links. You don't pay any extra and I earn a small commission. Read more in my Disclosure Policy here.
So over to you, what have you been reading, watching and listening to lately?