Welcome to my latest reviews post, just in time for the Easter long weekend.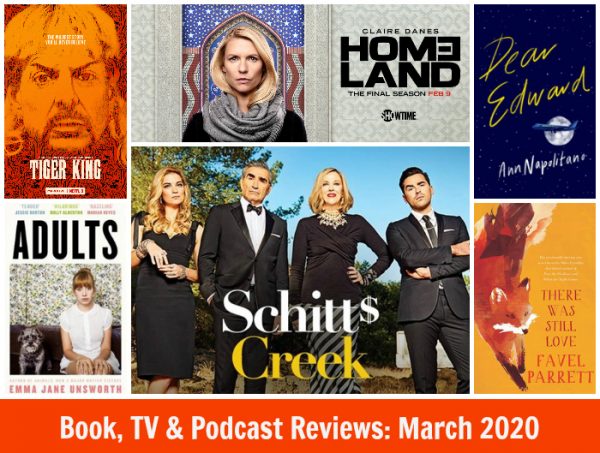 It's been a funny old month in general, which is reflected in this month's offerings. The month started out with the usual literary fiction and dramatic TV series, but as things have become progressively stranger in these "unprecedented times", this has been reflected in what I've felt like reading and watching, culminating in watching the Trainwreck TV that is The Tiger King. But more on that below.
Let's start with what I've been reading.
Books
1. There Was Still Love by Favel Parrett
I adored Favel Parett's debut novel, Beyond the Shallows and was keen to read her latest novel, which was recently shortlisted for this year's Stella Prize.
A girlfriend from book club was kind enough to lend me her copy and handed it over with effusive praise. No pressure.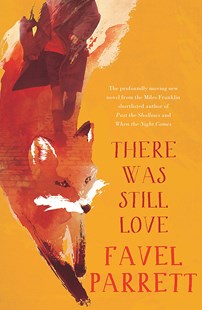 There Was Still Love explores the love, friendship and grief of twin sisters, separated by war. One now lives in Melbourne while the other has remained in Prague. Both older women with adult children, they now lead simple lives, each caring for a grandchild, from whose perspective the story is mostly told along with some flashbacks.
Unlike reading many stories set in war times, and perhaps because the children narrate most of this story, reading this is not a heavy or traumatic experience. While the outbreak of war has had a defining impact on the women and the trajectories of their lives, it's not a story about the war. Rather, it's a story of seemingly small things, our connection to people and places, the price and consequences of war, and how distance and circumstances cannot diminish love.
This is a lovely, heartfelt book which I enjoyed and found easy to read. I particularly enjoyed the scenes involving food!
VERDICT: ****
2. Adults by Emma Jane Unsworth
Goodness, what can I say about Adults?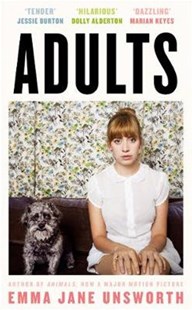 Firstly, I flew through this book and found it hard to put down. It's an interesting read and it's very well written, with plenty of witty one liners and sharp observations.
But it wasn't all good. Why?
Well it was a strange one, as I found it to be kind of repulsive and compulsive in equal measure, mostly because of the totally self and social media obsessed protagonist, Jenny. She is totally and utterly excroosh and is completely defined by her online life, often at the expense of actual people in her actual life.
Set in the present,  Adults is totally up to the minute in terms of its relevance and on some levels it felt like a trip to Awkward Town, which is skillfully explored in the opening scene in which Jenny is endlessly workshopping and obsessing over the perfect Insta post and caption. Adults is totally scathing about social media too, and you, like me, might find yourself laughing and cringing like nobody's biz.
There's a bit more going on in this book and in Jenny's life too, so there is a narrative arc. But did I enjoy it? Yes and no  because I didn't really like Jenny but I also didn't want to stop reading. Sounds confusing? Come back once you've read it and you might know what I mean. I'd love for you to tell me what you think about it too.
VERDICT: ***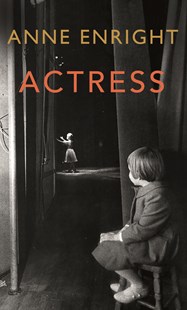 I'd heard great things about Irish writer Anne Enright but this is the first book of her's that I've read.
Actress  is essentially the story of the life of the successful actress Katherine O'Dell who, in her older age, commits a senseless crime. Narrated by her adult daughter Norah, it delves into every corner of their relationship over a number of decades.
I really liked the premise of this book – and love books about mothers and daughters – but I can't say Actress was an easy read, particularly when there seemed to be great detail about the many fictitious movies and fellow actors in her mother's past.
I did persist though because I knew I was in the presence of greatness. Anne Enright's writing is SO good, it's scary. I literally had to pause at times in the middle of a page and simply wonder at her skill.
If you like books with a straight forward, linear narrative, this is not the book for you. But if you're open to some meandering (it was well structured in retrospect but this was not obvious when I was reading) and enjoy, at times, perfect writing, I think you'll enjoy Actress.
VERDICT: ****
4. Dear Edward by Ann Napolitano
Following on from the books listed above, and, as the measures around CoVid19's increased, I felt the need for mainstram, popular fiction of the escapist variety.
Enter: Dear Edward.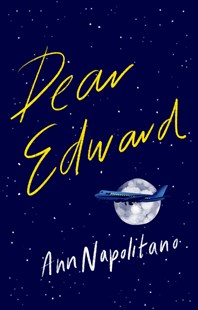 Dear Edward begins with an interesting premise – what happens next to the sole survivor – a twelve year old boy – of a tragic plane crash?
Told in alternating chapters, Dear Edward is the story of Edward Adler and how he comes to terms with unthinkable devastation following the catastrophic deaths of his immediate family; what happens on the fateful flight itself; and the backstories of the many passengers on the flight.
This is an easy to read book but I do confess that I preferred the chapters about post flight Edward, as the flight chapters were building towards the crash – an anxiety I didn't want to read about in these anxious times. That said, those chapters do provide the necessary detail for Edward's chapters in various ways.
Overall, the thing I loved the most about this book was the depth of relationship and love between Edward and his older brother Jordan, inspired by the author's own sons. The dynamic and power of sibling relationships was also explored in The Dutch House (between a bro and sis in that instance), which I enjoyed as well.
I think this book will have popular and broad appeal – reviews I've read certainly suggest this. I think I just read it at the wrong time.
VERDICT: ***
Buy it here.
TV/TV Series
We need the distraction of TV more than ever in these strange times, so it was no surprise we were sucked into the bizarro universe of The Tiger King like pretty much everyone else.
There is no doubt that The Tiger King is a crazy train wreck to watch and entertaining on some level. As the episodes went on, however, I found it all increasingly unsettling, disturbing and downright sad. There are some seriously wacky peeps in this series and it's no surprise Joe Exotic has risen to infamy, but there was a whole lot about his behaviour – as set out in this doco – that I thought was really, really not okay.
It is definitely not my favourite TV series, but I can understand it's appeal in the current climate.
On a more positive note, we've been enjoying the final episodes of the final series of Homeland on SBS. If you've never watched this brilliant series – or tuned out at the end of season 3 – do yourself a favour and dive back in. It's one my favourite shows ever. Season 4 onwards is brilliant, although you will need the backstory of seasons 1-3.
We also started to watch The Little Drummer Girl on SBS which was promising but extremely confusing – until we realised we watched the final episode instead of the first. D'OH! I was keen to watch from the beginning but Mr SnS couldn't go back, knowing how it all ended.
We also watched an episode of Russian Noir on SBS in an attempt to find a new, gripping and gritty drama. It was alright but felt a bit B grade compared to the heights of other crime/police series we've watched previously.
As the weeks roll by, we keep coming back to Schitts Creek on Netflix and have now watched the first four seasons (the show finished just this week at the end of Season 6).
I love this show more and more, and will not be able to think about this #Isolife without thinking of the inimitable Moira and fabulous David. This show seems so ridiculous – especially the first few eps – but underneath all the witty one liners and awesome outfits is a quiet story about family, what matters and embracing all types of people.
Podcasts
I really enjoyed my weekly instalments of The Eleventh, the ABC podcast which deep dives into the dismissal of Prime Minister Gough Whitlam in 1975. It's a fab series if you haven't checked it out already.
I've also binged on Sad Songs – thanks Chat 10 Looks 5. I've listened to most of the first two seasons. There's a lot to love about this music podcast which breaks down the composition of iconic songs to explain why they work and are "strong songs". It's family friendly too, so it's a great option for road trips. Our trumpet playing Mr 13 really enjoyed the episodes on Thriller, Elton John and Bohemian Rhapsody.
I've also caught up with Chat 10 Looks 5 and enjoyed hearing my friends Mandy and Kate from Too Peas in a Podcast being interviewed by Mia Freedman on No Filter (the ep is "The Power of Female Friendship").
My next pod is Brene Brown's newbie – my girlfriends are raving about it so I need to get on board stat!
This post contains affiliate links. You don't pay any extra and I earn a small commission. Read more in my Disclosure Policy here.
So over to you, what have you been reading, watching and listening to lately?