From lazy pool and beach side reading through to deep diving into a Netflix binge or having the time to actually go to the movies, there's so much great stuff to read, see and watch at this time of year.
I like to take full advantage of the time and space that the summer holidays afford, and I'm very happy to report that I've read seven books, hit up the flicks six times (a record?) not to mention the odd Netflix and podcast binge in between watching the tennis, buying endless icy poles, chips and watermelon and the other general parental commitments that summer holidays involve.
I attribute my success to the fact that my guys have been major homebodies this summer and their favourite activities have included watching a TV series with me (we love you Anne with an 'E'), every Star Wars movie ever made multiple times, playing Lego for hours and hitting up the flicks every week or so (thank you Hoyts super saver) in between hours spent in the pool.
So, without further ado, here's what I've been reading, watching and listening to lately …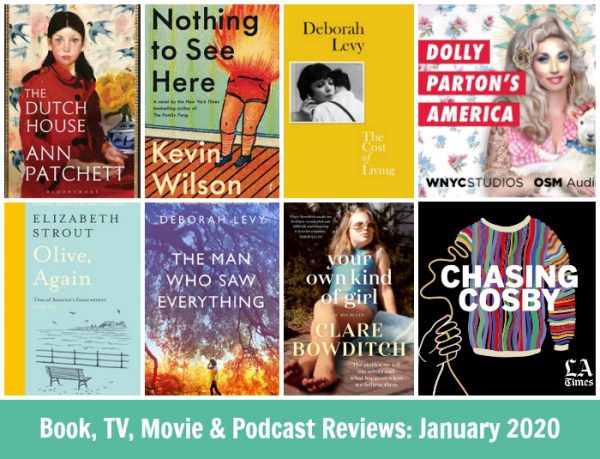 1. Books
Into the Night by Sarah Bailey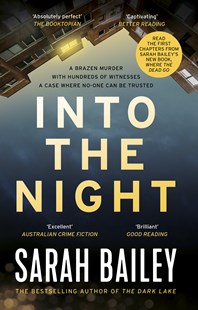 Sarah Bailey is a talented local crime writer whose debut novel The Dark Lake, introduced us to Detective Gemma Woodhouse. Her follow up, Into the Night, is another well written police procedural but this time around Gemma has relocated to Melbourne and is working a city beat, finding her feet away from home as she works three baffling murder cases.
With an interesting cast, the usual crew of dubious colleagues and red herrings, this is an easy to read crime novel featuring familiar Melbourne landmarks.
VERDICT: ***
Buy it here:
Your Own Kind of Girl by Clare Bowditch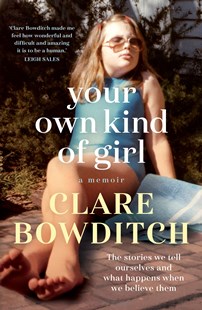 Do yourself a favour and read Your Own Kind of Girl. It's an engaging and raw memoir told with humour and frankness from beginning to end.
Covering Clare Bowditch's life before her fame, it delves into a range of issues including grief, trauma, faith, purpose, toxic relationships, family and parenting, as well as mental illness, body image, creativity and so much more. This is a fierce, brave and bold book which will only make you love Clare Bowditch more.
VERDICT: ****
Buy it here.
The Man Who Saw Everything by Deborah Levy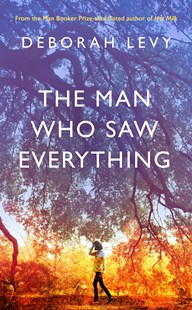 Deborah Levy's last fiction book Hot Milk was fab, so I was eagerly anticipating her newest release, The Man Who Saw Everything.
In short, I was not disappointed.
Levy's writing is brilliant, spare and economic but has a complexity that is belied by the apparently simple narrative. Set across several times and places and with a small cast, The Man Who Saw Everything tells several stories at once, with layers and details interweaving in plain sight to create something unexpected (in this sense it reminded me of Margaret Atwood's The Blind Assassin).
I'm still not sure exactly what happened and when but I do know I very much enjoyed the ride and exploring the themes of memory, perspective, insight and the stories we tell each other and ourselves.
In fact I loved it so much I immediately went out and bought her other recent publication, The Cost of Living, which I've reviewed below.
VERDICT: *****
Buy it here.
Olive, Again by Elizabeth Strout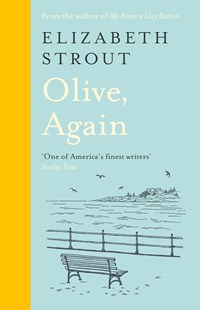 Elizabeth Strout's Pulitzer Prize winning novel Olive Kitteridge was brilliant,  and I, like many, wondered if a sequel was necessary and if so, how could it possibly do Olive justice let alone reach the same heights?
Well I am happy to report that, like Back to the Future Part 2, Olive, Again was even better than the original. High praise but the truth.
Put simply, Olive, Again was perfect in every possible way.
Each chapter is an engaging and beautifully written short story in and of itself, with some featuring Olive as the central character – and writing from her perspective – while others only mention Olive in passing. Together, these vignettes create a tangible feeling of warmth, intimacy and familiarity for the complex and flawed characters who reside in the small town of Crosby, in the state of Maine.
There were so many chapters in this book that I love love loved, and the final chapter was absolutely Next Level. It was just SO wonderful, especially for fans of Strout's earlier works.
It's a big call early on, but I predict this book will be right up there in my list of favourite books of the year.
Finally, if you're keen to read it, I'd recommend reading Olive Kitteridge first as it provides the necessary back story and context for what follows in Olive, Again.
VERDICT: *****
Buy it here.
Nothing to See Here by Kevin Wilson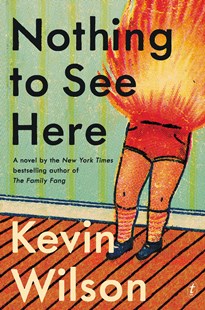 It's not easy to describe this novel but here goes: Nothing to See Here is a dry, deadpan comedic novel which has a sense of the absurd about it. It's compelling, easy to read and I knocked in off in only a couple of days.
The plot centres on twin ten year olds who spontaneously combust, and the logistical and emotional hurdles this presents to their politically ambitious father, calculating step mother and the hapless but hilarious Lillian, their nanny, who tells this rollicking story.
There are plenty of LOL moments, and while this book isn't – I think – attempting to make any broad, in depth commentary about class and privilege, much of the comedy is about this and many of her caustic comments ring true. I also loved the parenting shenanigans as Lillian navigates caring for kids 24/7, and the many complexities – and fire hazards – that are part of the ride.
This is a great holiday read.
VERDICT: ****
Buy it here.
The Cost of Living by Deborah Levy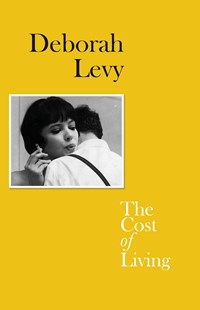 The Cost of Living is a brilliant and insightful memoir from author Deborah Levy in the year following her separation from a long marriage.
This relatively short non fiction work is filled to the brim with insightful observations and thoughtful musings on men and women and their interactions with each other; the domestic and financial realities of single parenting two teenagers; and the cost of the pursuit of freedom in challenging circumstances. It had me reaching for my highlighter on several occasions and I often stopped to pause to let her words sink in before I chewed off yet another brilliant morsel.
Easy to read and choccas full of wisdom, insight and humour, I adored this slim but dense treasure.
VERDICT: *****
Buy it here.
The Dutch House by Ann Patchett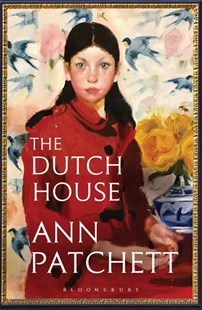 I really like Ann Patchett's writing, particularly 'Commonwealth' and her book of short stories, 'This is the story of a happy marriage', so I was very keen to read her most recent novel.
Set in Pennsylvania sometime last century, The Dutch House begins with young Danny and his older sister Maeve who live in the Dutch House – a grand, imposing and luxurious home – along with their distant father and household staff. Their mother has left – there are few details about her – and there's a general sense of foreboding which is very much realised when their father marries his second wife Andrea.
While there are fairy tale overtones and themes throughout this novel – which are explicitly and implicitly referred to – ultimately I think this is a story about displacement, connection, neglect, sibling love and sacrifice. It also very cleverly explores how people – in this case siblings – experience the same events very differently.
I thoroughly enjoyed disappearing in to the rabbit hole that was The Dutch House.
VERDICT: *****
Buy it here.
2. TV Series
I've watched some excellent TV of late and my favourite series have been Season 3 of The Crown (Netflix) and Season 3 of Anne with an 'E' (Netflix).
Season 3 of The Crown is a reconstruction of the years leading up to the Queen's silver jubilee in 1977. There's so much to love about this show, including the new actors playing HRH and Prince Phillip, however I did think the young actors playing Princess Anne and Prince Charles stole the show. Oh and a warning – the episode featuring the Scottish mining disaster is completely and utterly heart wrenching.
The later episodes dealing with Prince Charles also provided a context and history that was new to me and made for fascinating viewing. If you haven't watched The Crown, I implore you to do so ASAP.
While I didn't think the third season of Anne with an 'E' was as strong overall as the earlier seasons, it was still excellent. The final season, it also finished well and I absolutely bawled my eyes out in the last episode. My kids watched the series with me although it was, at times, at the very high end of PG.
If the politics of 2019 weren't scary enough, Mr SnS and I were terrified after watching Years and Years (SBS). In a nutshell, it's a sobering look at Britain over the next fifteen years if the current political and economic trajectory continues. It is told through the lives of one Manchester family, whose adult siblings and families come face to face with economic peril, refugee crisis, political division and the rise of the digital age. It's not easy to watch in parts but it's excellent and I'd recommend it.
We do gravitate to crime series around here and we watched two different but gobsmacking series over the holidays.
The first was the doco The Confession Killer (Netflix) which delves into the story of Henry Lee Lucas who confessed to hundreds of murders across the USA in the early '80s. This 5 episode documentary explores whether Lucas committed these murders or not, and why did he confess? And what was the role of the local cops in all of this? After the first two eps I thought they'd be pushing uphill to fill the following three episodes, but there were more twists and turns in this series than were initially apparent.
We also watched When They See Us (Netflix).
This series details the true and tragic story of five African American teenagers wrongfully charged and convicted of the horrific assault and rape of a female jogger in Central Park in 1989. I've got to warn you – this series is not a comfortable or a feel good experience. It made me white hot with rage. While important viewing with thankfully a happy ending, I can't say I found watching this an easy experience.
We also watched three episodes of The Amazing Mrs Maisel (Amazon Prime). I'm not sure about it yet, but we've heard good things, so may persist.
3. Movies
I saw six movies over the holidays and while I would rate them all, the stand out for me by far was Little Women. This is an excellent movie on every level and I'd highly recommend it. Saoirse Ronan (who I also loved in Brooklyn and Ladybird) is sublime as Jo March.
I could not love this film more.
I took my mum, mother in law and three boys to see it and we all loved it, although my younger boys (aged 8 and 11) were a bit confused by the time changes/back and forth in the narrative. My 13 year old and I agreed that this was a big part of what made the production and story telling so effective for us.
I also loved Star Wars IX: The Rise of Skywalker which was an excellent action movie and an emotional and satisfying end to this much loved movie series. The kids all loved it too.
The kids and I saw Jumangi which was great – I reckon I enjoyed it as much if not more than the first. I also think I enjoyed it more than the kids!
We also went to see Dolittle with friends which was lots of fun, with great effects and in a similar vein to other modern adventure/quest movies, many of which remind me a little of Indian Jones movies.
In terms of adult films, I really enjoyed the French/Queer film Portrait of a Lady on Fire which was spare, beautiful and very French.
The Good Liar was somewhat predictable but a thoroughly enjoyable ride all the same and I do love Helen Mirren.
4. Podcasts
I've only listened to a few podcasts lately but I can highly recommend the Conversations (ABC) episodes featuring Bryan Brown and Ron McCallum. Both had great stories to tell.
For something completely different, I've enjoyed listening to Dolly Parton's America. It's a window into a whole other world and makes for fascinating listening.
I've also been listening to Chasing Cosby which is reminding me a lot of the Judd Epstein podcasts. I really can't believe these guys. It's not always easy to listen but it is interesting to see how the investigations into the cases developed and were ultimately prosecuted.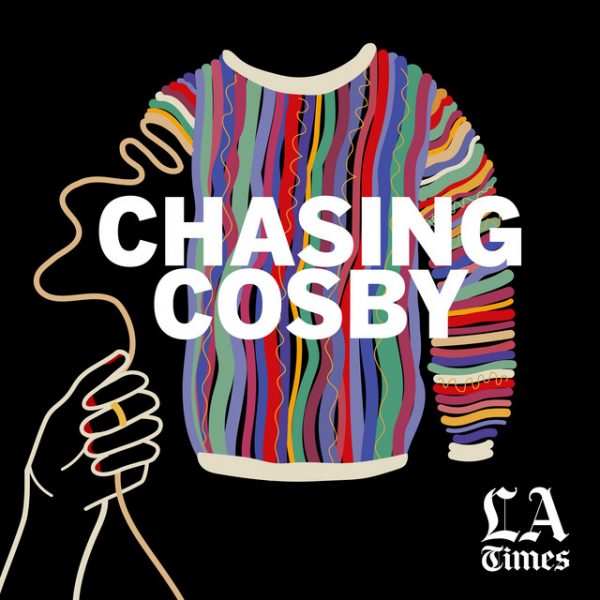 5. For more ideas …
To read my 'best of' posts for the last couple of years, head to:
My Favourite Books of 2019
Love a great bio?
As well as the titles listed above, you might like to check out this post with 21 Awesome Biographies and Memoirs.
This post contains affiliate links. You don't pay any extra and I earn a small commission. Read more in my Disclosure Policy here.
So over to you, what have you been reading, watching and listening to lately?