Is there anything better, than snuggling up with a page turning book, hitting up the sofa to watch a binge-worthy TV series or listening to a intriguing podcast while you do boring but essential domestic admin over a cold, wet weekend?
I think not, and am always looking for excuses to stay at home this time of year to do all of the above.
If you take your Winter hibernation as seriously as I do, you might be looking for some new things to read, watch and listen to. I know I'm always asking people for recommendations, and I hope you find some new and interesting things to catch up on in today's post too.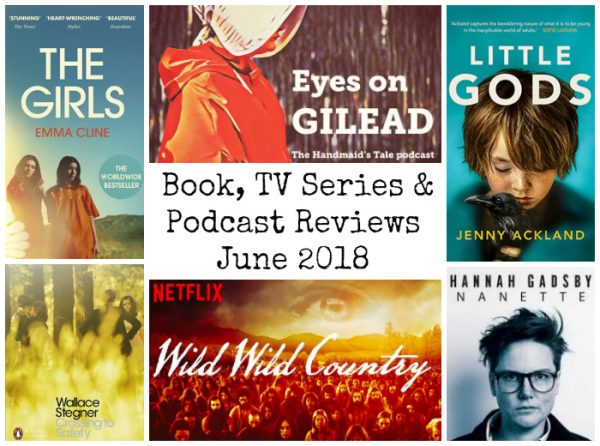 Books
1. Little Gods by Jenny Ackland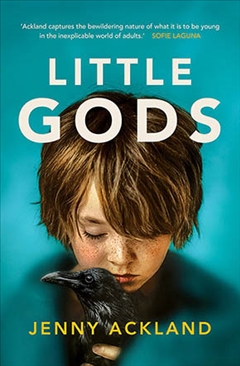 Stories set in rural Victoria involving secrets, dysfunctional parents, extended family complexities, menacing locals and a neglected young girl as the central character seem to be in vogue in recent times. When I picked up Little Gods, I was immediately reminded of Sophie Laguna's The Choke (you can read my review of The Choke here).
While they certainly have those aspects in common, Little Gods is a different beast altogether.
I did enjoy Little Gods and found it to be well written and engaging.
There were a couple of things I found frustrating though.
A lot of work goes in to setting up the relationships between the adults – three sisters, two of whom are married to two brothers – in the book, which was intriguing and promising from a plot perspective, but I felt like this was a red herring ultimately.
I confess I was also a little dissatisfied by the ending. When the whole premise of a book is on a secret or event that takes place before the book begins, I'd like a flashback scene at some point so it's crystal clear what happened. Here – SPOILER ALERT – the events are slowly revealed piecemeal by various characters but never in their entirety. Maybe I just didn't pay enough attention here but I think the inclusion of this critical scene would have rounded things off nicely.
In any event, I still thought this was a good book and that it would make for interesting book club discussion. I'd love to hear what you thought of it if you've read it.
VERDICT: ***
Buy it here.
2. Crossing to Safety by Wallace Stegner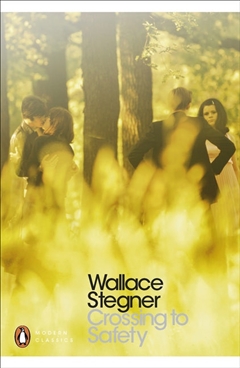 It's been a while since I read a classic – the last one was Carol by Patricia Highsmith a couple of years ago. I knew nothing about Crossing to Safety before I read it, other than it was recommended by a friend in book club and is our August book.
While most of the action occurs in the '30s and '40s, it also flashes back to the "present" which is the 1970s. Interestingly, the book was actually published in 1987 and much of what occurs still has the ring of truth about it, despite the passage of time.
The premise is intriguing – the book follows the lifelong and deep friendship of two married couples – Charity and Sid Lang; and Sally and Larry Morgan. The story begins when the couples meet in 1937 when Sid and Larry are colleagues at a University.
Told from Larry's perspective, there is some really interesting commentary and observations about friendship, status, social class and privilege, ambition, generosity, the nature of long term marriage and so much more.
I won't say too much more but I did enjoy this book very much and underlined several passages including this one:
"What I am sure of is that friendship – not love, friendship – is as possible between women as between men, and that in either case it is often stronger for not having to cross sexual picket lines. Sexuality and mistrust often go together, and both are incompatible with amicitia".
While it did meander on a bit towards the end, overall I would definitely recommend Crossing to Safety.
VERDICT: ****
Buy it here.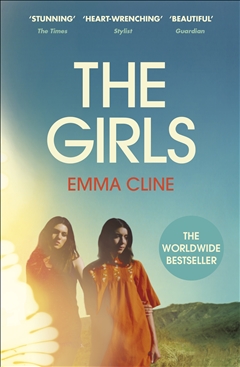 This book has been sitting in my To Read pile for two years (!) and I thought it was high time to pick it up, and I thought it would be different – content wise – to what I've been reading lately.
What a pleasant surprise it was – beautifully and evocatively written and very easy to read, although there's a strong sense of foreboding from the very beginning.
We are also told details from the very beginning of the horror that lies at the end of the book, with events that are reminiscent of the unfathomable and chilling massacres of the followers of cult leader Charles Manson in the 1960s.
I think the brilliance of this book lies in Emma Cline's ability to capture The Girls – not just the girls following cult leader Russell, but all the girls in the book. In particular, the girls' insecurities, fears, paranoia and vulnerabilities – Emma Cline can list them all and they are rendered with such eloquence and accuracy, it took me straight back to the uncertainty of my teenage years. While nothing can or will excuse anyone who ends up doing what The Girls eventually do, this work of fiction unpicks and examines the hows and whys of their involvement.
If you're looking for a page turner, this is it.
VERDICT: *****
TV Series
The stand out for me this month was watching Nanette by Hannah Gadsby on  Netflix. As I shared on Facebook, I thought this was an extraordinary performance – not easy to watch at times and I'm not a straight white male – but compulsory viewing. The brilliance in this show, from the writing of it to the nuanced delivery was exceptional. It's more a manifesto or a testimony than comedy though and her's is a story that needs to be told and heard. By all of us.
I've been in Cult Land a bit lately, as we are also watching the extraordinary Netflix doco, Wild Wild Country which examines what happened in the early '80s when an Indian guru and thousands of his followers set up a commune in an isolated, rural community in Antelope, Oregon. I can only watch one episode at a time of this show as there's so much to take in in each one hour episode. I can't believe this isn't made up. Mind boggling on every level.
We also watched and thoroughly enjoyed Seven Seconds (also on Netflix), which was written by The Killing's Veena Sud. The characters and acting in this police drama are first rate and I'm a big fan of unlikely duo Fish and KJ.
I'm still loving The Handmaid's Tale (SBS) and am bracing myself for it's shocking and brutal ending – I don't know for sure but I'm pretty confident things won't end well for Offred, Nick and Holly. Thank goodness for the brilliant podcast Eyes on Gilead (SBS) who are getting me through this season!
Podcasts
As I mentioned above, I'm still loving Eyes on Gilead (SBS) which is a fab debrief of each ep of The Handmaid's Tale. It's the highlight of my Fridays.
I've also become obsessed by the new podcast, The Teacher's Pet written and researched by Hedley Thomas of The Australian. It follows the sudden disappearance of devoted mother and wife Lyn Dawson and is a frankly disturbing and sad tale. There's a lot that's upsetting about this podcast including the years of inaction and lack of communication between Lyn's friends and family about Lyn's very uncharacteristic disappearance. I've listed to all seven episodes so far and am eagerly waiting as each new episode drops.
I've also been enjoying Conversations on ABC and Case File in between times. The Case File episode on Amy Allwine was unbelievable.
This post contains affiliate links. You don't pay any extra and I earn a small commission. Read more in my Disclosure Policy here.
So over to you – what have you been reading, watching and listening to lately?