Welcome to my first reviews – and blog – post of 2021. It's good to be back for another year.
Over January, I've enjoyed getting back into books and am thrilled to share with you the reviews of my six book haul.
I've also been stoked to hit the flicks in a big way post lockdown. I've seen four movies, including a great family option and a gritty thriller, both of which I'd heartily recommend.
In TV Land, it's been a bit of a mixed bag to be frank – high highs and some average options. How have you found holiday viewing?
As always, please share what you've been reading, watching and listening to in the comments below – we'd all love to hear your recommendations.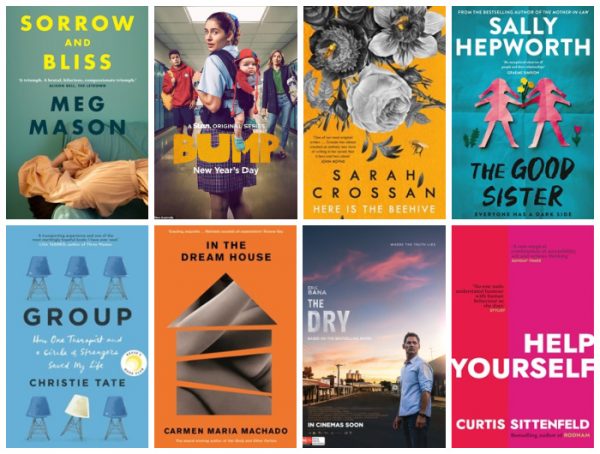 Books
I read this book at the very end of last year and I loved it so much, it made a last minute appearance in the top ten of my favourite books of 2020.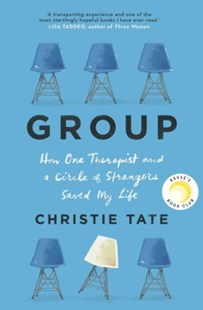 So what's so great about it? Group is a candid and compelling account of Christie Tate's years in group therapy and the transformation she underwent as a result. I could not put it down as I read about her trials and tribulations, some of which were funny while others were awkward, cringeworthy or just plain strange.
Group is not without its controversy though. For a start, there are no secrets inside or outside Group, as the group's psychotherapist's philosophy is that secrets cause shame not the acts or thoughts themselves. So if you choose to enter the world of 'Group', part of the deal is that you share your most tightly held and difficult secrets, knowing that anyone can ask you anything and that everyone (not to mention everyone else's everyone) will know your secrets soon enough.
The methods of the psychotherapist are interesting and somewhat unconventional too and may well raise a few eyebrows among professionals not to mention us general citizens.
Reading Group was a funny, frustrating, heartwarming and often eye opening memoir. I was rooting for Christie, hoping she'd make it through and I also became attached to the various members of group by the end of the book too.
Group is a serious page turner and a book I was desperate to discuss. If you're looking for a great bio or a non fiction book for your bookclub's reading list, definitely consider it.
VERDICT: *****
Buy it HERE
Here is the Beehive by Sarah Crossan
Written by Bristish author Sarah Crossan, this is such a beautifully written and carefully constructed story. Don't be put off, as I initially was, by the fact that it is written in verse.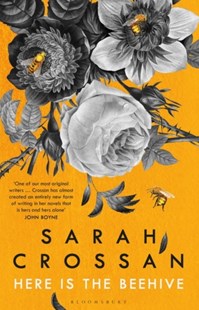 Here is the Beehive is the story of a woman whose married lover dies suddenly. Their relationship was a secret and so now too is her overwhelming grief.
As the story unfolds, we discover the history of their relationship, her own personal circumstances, the unspeakable grief she is experiencing and her desperate attempts to hold on to her lover after his death.
Here is the Beehive is very easy to read and beautifully written. It packs a punch too, with a satisfying and devastating final blow at the very end. If you want to mix up your reading offerings in 2021, this would be a great place to start.
VERDICT: ****
Buy it HERE
Goodness me, I really, really loved Sorrow and Bliss.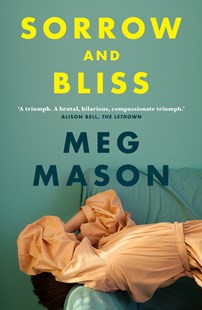 It's hard to describe this book but here's my attempt. Sorrow and Bliss is the story of Martha, her family and husband Patrick. Martha is the first to admit she is "difficult" and "weird" but there is clearly more going on here. Despite our collective knowledge that Patrick will eventually leave her – we're told this in the first three pages – the story covers Martha's backstory and how she met Patrick right up to his leaving and beyond. While that sounds sad and depressing, there's so much more to Sorrow and Bliss than this narrative arc.
It's funny, witty and clever but also devastating and heart wrenching and also full of tender and moving moments. It also offers an in depth insight into mental illness and its impact. There were moments when my heart was so full and others when I was bereft. Upon reflection, I realised I haven't felt this way about characters in a book for quite a while.
All the characters in this book are deeply flawed but so real and well drawn that you feel like you know them. I particularly enjoyed the dialogue too – Martha's conversations with her sister Ingrid and husband Patrick were highlights. I absolutely loved all these people by the end and I really hope that you might too.
VERDICT: *****
Buy it HERE
Help Yourself by Curtis Sittenfeld
Last year I became obsessed with American writer Curtis Sittenfeld to the extent that two of her books were in my top five books of 2020 (you can check out my favourite books of 2020 post here).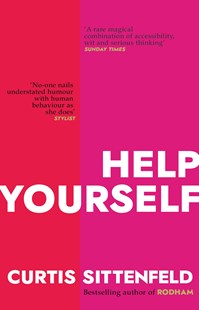 Unsurprisingly, I bought her latest collection of short stories as soon as it was released and saved it for my summer beach holiday.
While I did enjoy this collection of three short stories, for me it didn't reach anywhere near the same heights as the fabulous You Think It, I'll Say It.
Still, there is no doubt that Sittenfeld is a great writer and I'll continue to buy anything she writes (American Wife is up next).
VERDICT: ***
Buy it HERE
In the Dream House by Carmen Maria Machado
I'm pretty sure it was one of the long term readers of this blog Susie who recommended In the Dream House and I'm very glad she did.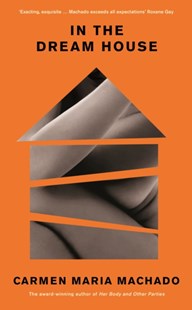 This is the incredibly creative, original memoir of the abuse the author suffered at the hands of her female partner in a previous relationship.
It is written in short and easy to read chapters, each of which is titled, 'Dream House as ….". So for example, one chapter is "Dream House as Choose Your Own Adventure" while another is entitled, "Dream House as Inventory." There are musings, reflections and various retellings of events and situations by Carmen Maria Machado, all of which together comprise her account of her experience, with each chapter offering its own narrative lens.
It might sound literary or strange, but I found that despite the subject matter, In the Dream House was an easy to read and engaging book. I very much enjoyed the author's creativity, humour and originality too.
VERDICT: ****
Buy it HERE
The Good Sister by Sally Hepworth
Sally Hepworth is a popular author of contemporary Australian fiction and her latest offering, The Good Sister was a super popular holiday read this summer.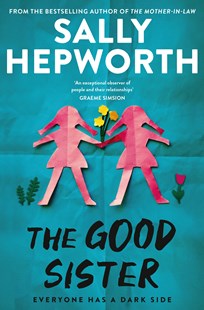 I certainly found it easy, holiday reading but I confess that I was initially a bit put off when I started reading as it struck me as another, late contribution to the genre of books that includes The Rosie Project and Eleanor Oliphant is Completely Fine.
It then reminded me in other respects of another excellent book, The Golden Child which I read a few years ago. When I stopped comparing, I became more immersed in the story, which is a contemporary drama of sorts involving twin adult sisters. I did find it lagged in the middle somewhat, but it certainly came home strongly and finished well.
This is an easy, holiday read that I'm pretty certain will have broad appeal.
VERDICT: ***
Buy it HERE
TV Series
I had mixed success in the TV department over the holidays.
The best thing I watched was definitely the fabulous BUMP (Stan). This contemporary Australian dramedy starring Claudia Karvan is excellent.
All the actors are great in this and by the end, it even reminded me of the fab Schitts Creek in the way it depicts and promotes inclusivity and diversity. With thirty minute eps, it's an easy series to binge over a weekend too.
I also enjoyed Bridgerton (Netflix), a period drama which follows the Bridgerton family through the 'social season' in London in the early 19th century. There are eight Bridgerton children, including three older brothers, each of whom are unmarried and five younger siblings. The star of the show is the eldest daughter Daphne, whose betrothal is the goal of the upcoming season.
While I did enjoy this series, there were elements about that were totally unbelievable. As much as I enjoyed the chemistry between Daphne and the super hot Duke, I found them a bit annoying too.
I've also watched a few episodes of Zoey's Extraordinary Playlist (Stan) which is light entertainment. I'm enjoying it so far.
We also watched the British four part drama series The Sister (SBS on Demand) which looked promising but I found a bit ridiculous in the end unfortunately.
In the doco department, we enjoyed watching the Netflix comedy Death to 2020 as it was a good debrief and look back over the dramatic events of year everyone wants to forget. It may have been too soon to relive the Trump stuff though, particularly in light of the events leading to his second impeachment.
We've also nearly finished the doco series Spycraft (Netflix) which is looks at all the techniques spies use in their work. I'm considering this my homework before I find a new show on spies/espionage to binge!
For more TV series recommendations, check out my favourite TV series of 2020 here.
Movies
We've seen some great flicks these holidays.
My favourite was The War With Grandpa which was an absolute hoot. The kids and I thoroughly enjoyed it and I snort/cry laughed at least twice. With Robert De Niro and Uma Thurman among many, the cast is awesome too.
I also enjoyed The Dry which is a faithful adaptation of Jane Harper's bestselling book. Eric Bana is perfect as Aaron Falk and there are some classic Aussie actors in support. I suspect those who haven't read the book will especially enjoy this suspenseful outback mystery as they won't know whodunnit.
As a fan of French cinema I was keen to see The Good Wife, a French comedy set in a rural "institute for house makers" on the cusp of '60s feminism. Juliette Binoche is the star of this French romp. It was entertaining but not amazing.
The kids were keen to see Wonder Woman 1984,  so we went along to see it as a family. It definitely had potential and I enjoyed parts (including Kirsten Wiig) but overall it was way too long and a bit ridiculous. Related: there was not enough 80s music or references for my liking too.
This post contains affiliate links. You don't pay any extra and I earn a small commission. Read more in my Disclosure Policy here. 
So over to you, what did you enjoy reading, watching or listening to over January?