Hello and welcome to this month's reviews post!
This month I've been everywhere from India to Oxford, with visits to Montana, Paris and then back home to Melbourne.
I've watched an in depth political doco, met a serial killer and watched a couple of fascinating dramatic recreations of recent recents in the UK.
I've basked in the Schitt's Creek Emmys afterglow (did I mention I love this show?) and been obsessed by a TV series and a pod featuring two polarising but undeniably clever and determined women, both of whom found themselves in the centre of a media storm – Lawyer X a.k.a Nicola Gobbo and Hillary Clinton – albeit in completely different contexts.
For all this and more, read on for my latest reviews and recommendations.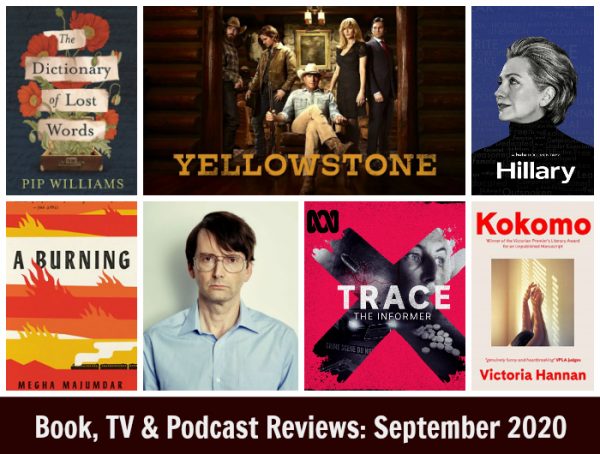 Books
1. A Burning by Megha Majumdar
Set in modern day India, this is the story of three people – Jivan, Lovely and PT Sir – whose lives are impacted when a terrorist attack at a local train station is attributed to young Jivan, after she makes a couple of off the cuff and angry comments criticising the government on social media.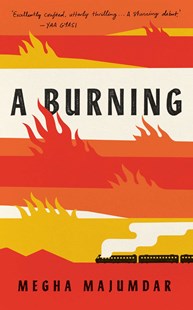 As the story unfolds and is told from each character's perspective, we learn about their current and past circumstances and what has brought them into contact with each other. We also see the pressures they face, the heightened political environment, their poverty and how their ambitions affect everything including each other.
This is an easy to read and relatively short book. The writing is very evocative as the chapters – not just the dialogue – are written in each character's voice, giving a ring of authenticity. I didn't fall in love with any of the characters though, and given their respectively perilous circumstances, I anticipated it would not end well, so it was not an especially enjoyable read in that regard.
VERDICT: ***
2. The Dictionary of Lost Words by Pip Williams
This book has certainly done the rounds of late, garnering glowing word of mouth reviews.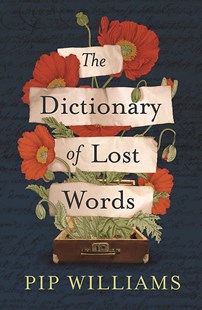 Set in Oxford around the turn of the century, The Dictionary of Lost Words is historical fiction based largely on a recreation of the events, people and pain staking processes involved in the compilation of the first Oxford dictionary over decades. The novel features a fictional heroine Esme who we follow as she grows up among the 'words' and develops a fascination for the words that never make the cut – predominantly words that are used by or reflect the experience of women, the poor and the marginalised.
I certainly found to this be an interesting and well written story and was kept engaged and interested throughout. It didn't perhaps reach the peak I expected though – maybe because of those rave reviews? – but I did enjoy it and can see it's broad appeal. It's also perfect holiday or CoVid reading.
VERDICT: ****
If you're a regular reader around these parts, you'll know I can't go past a debut novel written by a Melburnian. Add on a reference to the epic '80s flick Cocktail and I'm on board … to Aruba, Jamaica, oh I wanna take you.
SOZ!

To begin with, I found Kokomo to be an interesting novel and one I enjoyed reading very much, devouring it in only a few days. And while it's certainly not the perfect novel – and there are some creative descriptions of various penises (is the plural of that peenni?) that might amuse or repulse – overall, Kokomo struck me as original and interesting. The only comparison I can think to draw is with the excellent Fleishman is in Trouble, but that goes more to the structure, not it's content.
In terms of the plot, Kokomo begins with Mina, a thirty something creative director who has fled home in Melbourne and is now living a relatively successful life in London. When her bestie Kirra calls to say Mina's mother has finally left the house – which she has not left since Mina's father died twelve years earlier – Mina drops everything and returns home. What follows is the story of Mina and her mother in the present, as well as everything – and everyone else – involved upon her return and of the past events that have led them to this place. I won't say anything more for fear of spoilers, but I did find it to be a compelling story.
It is also a pleasure to read someone's first novel – I love that wonderful feeling of discovering a talented and interesting new voice. I reckon this would be an interesting read for book clubs too.
VERDICT: ****
TV Series
I've been disappearing down the international rabbit hole of SBS of late so we've signed up again to Stan as I'm not loving anything on Netflix right now, except for watching re-runs of the Schitts Creek, which, you might have heard, won a clean sweep at the Emmys earlier this week. We've re-watched the entire six seasons over the last couple of months, usually slotting in a couple of eps at the end of the night after we've watched some heavier shows. Now we're off to watch it thrice!
But now let's move on to some new things.
One of the best shows I've watched this month has been the excellent Yellowstone (Stan).
Set in the unbelievably picturesque location of rural Montana, it is worth watching this series for the breath taking scenery and cinematography alone, especially during CoVid when travel feels impossible.
Yellowstone also happens to be a very well made and written TV series starring Kevin Costner as John Dutton, the patriarch of an established family who runs a ginormous ranch packed to the gills with cowboys, cattle and horses.  When the series begins, John Dutton finds himself in conflict with pretty much everyone – the new chief of the neighbouring reservation, a property developer, as well as various shenanigans with his four adult children.
It can be a bit graphic and gory and there are guns galore – if a cowboy is remotely challenged or unhappy, he's likely to throw a punch or shoot – so consider yourself warned. I'd describe it so far as Game of Thrones meets Brokeback Mountain but it's terrific and, one season down and two to go, I'm really enjoying it so far. I totally dig Kevin Costner which helps too.
We also watched a couple of British dramas based on actual events – the sobering Salisbury Poisonings (SBS on Demand) and the menacing Des (Stan), about a kindly serial killer at large in London in the late '70s and early '80s.
Salisbury Poisonings (SBS on Demand) is a four part fictional recreation of the circumstances and consequences of the mysterious and deadly deaths of two Russians in the British village of Salisbury in 2018. This isn't relaxing or light viewing by any stretch but it did put CoVid 19 into some sort of perspective and also played into my espionage fascination. If you've got any health anxiety right now though, perhaps this is one to avoid.
Des, starring the fab David Tennant as the unlikely and mild mannered predator, is a three part TV series based on the book "Killing for Company" by the man who became Des' biographer once he was caught by police. Again, it's not light viewing but I find these deep dives into our worst criminals and their motivations disturbing but also strangely compelling viewing.
For my political fix and as part of my ongoing obsession and fascination with all things Clinton related, I absolutely loved and would highly recommend the in depth four part series, Hillary (SBS on Demand). It is an excellent, high quality production that rakes over every coal, including the personal and political fallout of the Monica Lewinksy affair and electoral defeat. It's also fab if you are still scratching your head and wondering how Trump beat her – this excellent doco may provide some illumination.
Hillary also sits perfectly alongside the excellent and recently released novel 'Rodham' by Curtis Sittenfeld not to mention the recent SBS doco The Clinton Affair and the second season of the podcast, Slow Burn which is a deep dive into the Clinton presidency and impact of Bill Clinton's affair with Monica Lewinsky. I'm going to the watch The Comey Rule (on Stan) and the doco on George W Bush (on SBS on Demand) next.
We also finished the excellent the fifth and final season of The Bureau (SBS on Demand) and were very sad to say good bye to this rollercoaster of a series about the French secret service. I highly recommend this series.
I have tried to watch a few series on Netflix in the last few weeks but they just didn't grab me. I watched the first ten minutes of The Duchess (Netflix) and the first episode of Betty Broderick (Season 2 of Dirty John, Netflix) but neither maintained my interest. Did I miss anything?
Podcasts
I've listened to a few pods in the last little while and can highly recommend the following:
Trace: The Informer Season 2 on ABC, documenting the extraordinary story of how gangland lawyer Nicola Gobbo became an informer for Victoria Police. This is a very well produced podcast which has the important quality of actually including interviews with Nicola Gobbo, so her side of this sorry, unprecedented story can finally be heard;
Richard Fidler's interview with Maggie Dent on Conversations. I need as much intel as possible about teenage boys right now!
Chat Ten, Looks Three's latest eps. I love my fix of reviews from these smart, funny women.
Televisionaries –  the wrap of the Emmy Winners ep was great.
Too Peas in a Podcast – It's always great to check in with Mandy and Kate and to meet their extraordinary guests.
This post contains affiliate links. You don't pay any extra and I earn a small commission. Read more in my Disclosure Policy here.
So over to you, what have you been reading, watching and listening to lately? Anything fab we should know about?