Why hello there!
Thanks so much for popping by to check out my new look blog.
What do you think?
I'm really thrilled with the result and I think the lovely Kelly of Swish Design (and of course A Life Less Frantic), has done a spectacular job translating my vague The Castle like vibes into a fresh, contemporary space which will hopefully make visiting the blog more user friendly and easier to navigate for you, the reader.
While we're on the subject of you, did I ever tell you that every one of you makes my day every time you stop by? You really do. And thank you for stopping by often enough for me to justify a blog redesign. It's beyond fabulous.
I've got to tell you, choosing colours and fonts were the only tough decisions and really, that part was pretty fun for a colour lover like me. I've gone with a summery theme with a couple of soft pinks and upped the glam factor with some metallic accents, which just happen to mirror the latest trends in fashion and home wares. Even so, I think this colour scheme is both classic and modern and, I hope, channels one of my fave designers Kate Spade ever so slightly.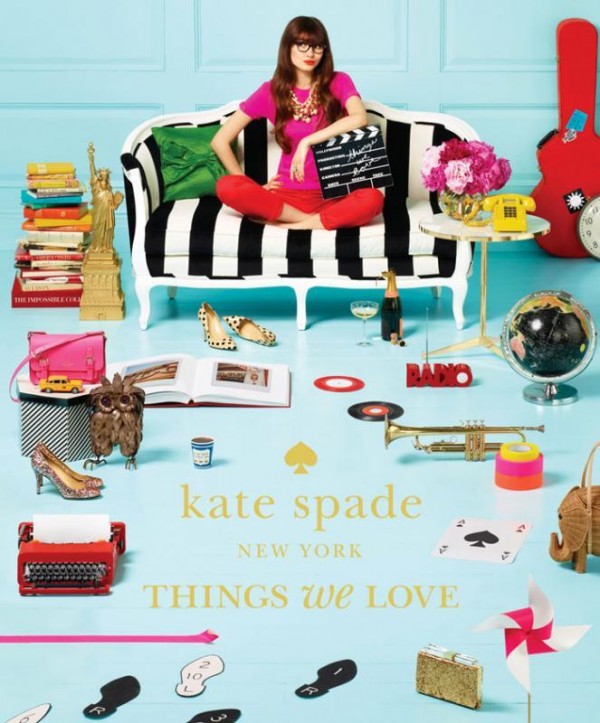 Image Credit: Kate Spade New York, Things We Love available at Booktopia which you can shop here.
The other awesome thing about this design is that I can change the colour scheme seasonally … just like my cushions. How fab is that?
So, even though things look different, you can still expect to find the content you've hopefully grown to enjoy – regular fashion updates, feature interviews with interesting peeps, book chatter, the occasional beauty review, relaxed entertaining and our family travel adventures.
Oh and of course, in the lead up to Christmas, I'm researching like a personal shopper possessed to bring you a range of gift guides for all the people on your list.
So, make yourself comfortable and pour yourself a vessel of your favourite beverage and take some time to browse the new site. I'd love to hear what you think, namely:
– is it easy to navigate i.e. find what you are looking for?
– is it easy to read – i.e. the colours, size, fonts etc?
– what do you think of the design?
– what do you think of the colour palette?
Thank you, all your feedback is greatly appreciated lovelies!