Are you a solo parent some of the time?
I'm conscious that some people parent on their own most of the time.
For some, because they are single parents and for others, because their partners work long hours or travel often for work. If that sounds like your situation, I take my hat off to you. It's a tough gig indeed but one so many do quietly and without fuss.
With Mr SnS working from home and for himself, we are fortunate to enjoy a lot of flexibility with him being around in the mornings and from 5pm. The trade off is that he works most nights after the kids go to bed, but we both agree that him being around at home between 5- 7pm most nights is worth it.
However, Mr SnS still travels. Sometimes its for a day or two interstate. A couple of times a year he heads overseas, usually for a week or so at a time. His longest trip was to Africa for twelve days when I was pregnant with our third son which was a challenge. This week, I've just come off a nine day stint while Mr SnS travelled to the US to attend and speak at a conference.
Given he has travelled abroad since our eldest was only a few months old, I've had to learn how to fly solo from time to time when it is definitely NOT my normal. Given that when he travels, it is so different from our normal routine, I often find I have to psyche myself up for it. I prepare for it mentally and logistically.
Some trips are harder than others, depending on the ages and stages of the kids. The upside is that I always appreciate our "normal" afresh upon his return. And that I usually get some duty free as compensation!
So in this post, I'm sharing some of the things I do when my husband travels. When this is not my normal. If that sounds like your situation, I hope you might find it useful.
I'd love to hear your tips for how you manage when your partner is away too – please share in the comments below.
1. Pace Yourself
Regardless of how long your partner is away for, it's a marathon not a sprint so it's important to pace yourself.
For me, this means not attempting to do everything I usually do. I take the minimum effort approach and try to do what needs to be done without going over the top.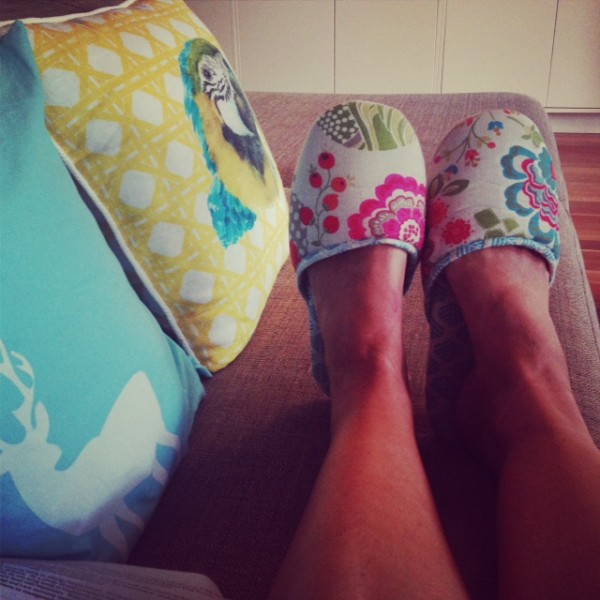 So if I can, I don't host playdates or dinners, bake, change sheets, spring clean or do anything over and above what needs doing. It's hard enough keeping the children clothed, fed and safe without trying to win gold medals for extra effort. I also try and kick back at night and have some "me" time, even if it means doing the dishes the following day.
2. Say Yes
Like many of us, I don't necessarily like asking for help but I have learned to accept any offers of help gratefully.
Last week, two of my sons wanted to go to a local school holiday programme every morning. This was great on a lot of levels but it also meant getting all three of the kids and myself dressed and out the door for a 9.15am start every day (with no kiss and drop option). Not exactly a relaxing start to the day and a bit tricky when we were just back from two weeks away and still out of routine. A friend offered to take the kids for me a couple of mornings which I gratefully accepted as it took the pressure of me big time and gave me a couple of much needed slow mornings.
3. Keep dinner simple
I usually cook in bulk whenever I can – usually simple meals like soup, stews and bolognese sauce. When Mr SnS is away, I defrost a few of these meals so I only need to cook up some pasta or rice which minimises both the meal prep and the dishes.
I also make sure I include a prepared meal in my shopping the week before like ready made sausage rolls from the butcher, frozen fish, a gourmet quiche or a pizza from the deli, to which I can add a few steamed vegies or a basic salad for another easy meal. We always have hot dogs one night too as we love them while Mr SnS is not a fan. A few fresh rolls and dinner is sorted.
Another favourite is breakfast for dinner. Sometimes this is just Weetbix and toast. Other times I go to a bit more effort and have bacon, eggs, baked beans and toast. The kids love it and its another easy dinner sorted.
4. Have some fun
Whenever my husband or I go away, we treat the kids to "movie night". My husband tends to do this straight after school on the Friday night to kill the arsenic hours before dinner.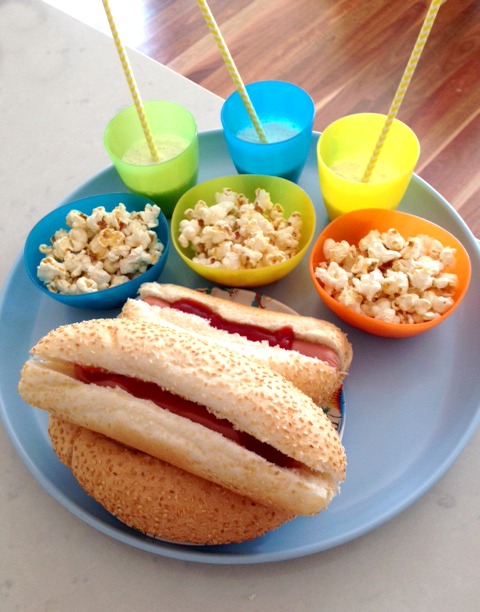 I maximise the motivation for them to behave all day by putting the movie on straight after dinner (which is always hot dogs and sometimes popcorn). So once dinner is done (usually by 6pm at our place), the kids race to get into their pjs and do the teeth/bathroom stops and come back for a movie at 6pm sharp. By the time the movie finishes at 7.30pm, they are wound down and ready to go straight to bed and I get a moment to tidy up the kitchen, put on a load of washing and sit down with a wine or my friend Facebook in relative peace.
5. Get some early nights
I made a rookie mistake this time around by not getting to bed early enough in the crucial beginning of the absence. By day 5 I was flagging big time and losing patience (and my mind) as a result. I put myself to bed extra early that night and managed to be more disciplined about getting to bed at a reasonable hour the rest of the time which definitely helped.
I also managed a faux sleep in one morning by asking the eldest to make his brothers breakfast and giving them free reign over the remote as soon as they finished breakfast. Make sure the oldest is in charge though. This is what happened when my youngest was the first in the kitchen one memorable morning ….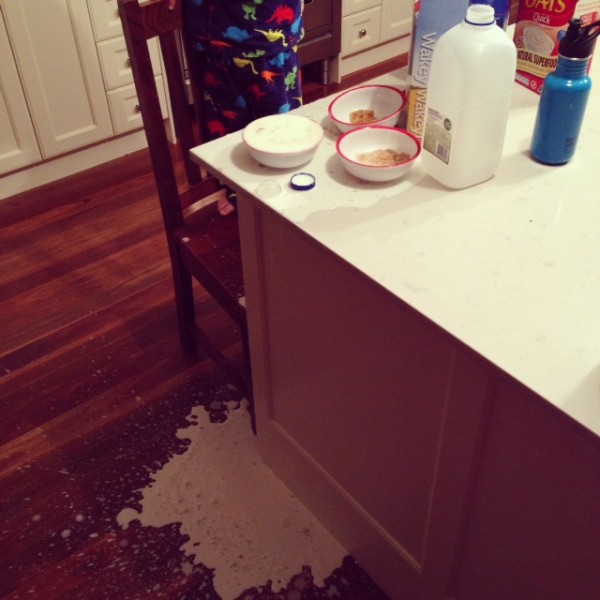 6. Book in some respite
If you have family, friends or a trusted babysitter, book them in. As soon as you can.
Ideally,  if you have a couple of options, its good to space them out so you have regular breaks even if it is just an hour to run to the shops for a coffee or for milk/fruit/bread supplies. This time around, I was fortunate enough to have several breaks in the first few days but none in the last five. In retrospect, spacing the respite out would have been much better.
7. Make time to talk to adults
This might be as simple as making time to call a friend or having a friend over in the evening for a wine/herbal tea or to watch a trashy show together. Anything for a bit of adult social contact and a listening ear.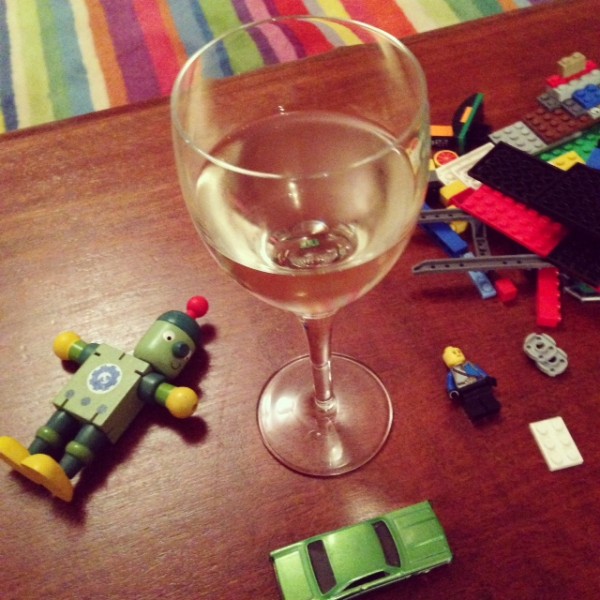 What do you differently when your partner travels? Have you got any tips and traps you can share?