Earlier this week, in this post, I shared some of my photos from my recent profesh photo shoot with the fabulous Gina Milicia.
I'd love to say that I roll out of bed every day looking photo shoot ready but of course that would be a big fat porky pie.
Unlike Mr SnS, for whom getting photo shoot ready means shaving and choosing a few outfits to wear, for me, it was a little more involved.
So in today's post, in the interests of keeping things real around here, I'm taking you behind the scenes to show you how an ordinary suburban mother of three can transform herself into looking, well, a more polished version of herself.
As you'll see, it took considerable effort and, frankly, headspace (especially given it was smack bang in the middle of school holidays and our birthday season), but given it was a great opportunity, I'm glad I did all I could to make the most if it.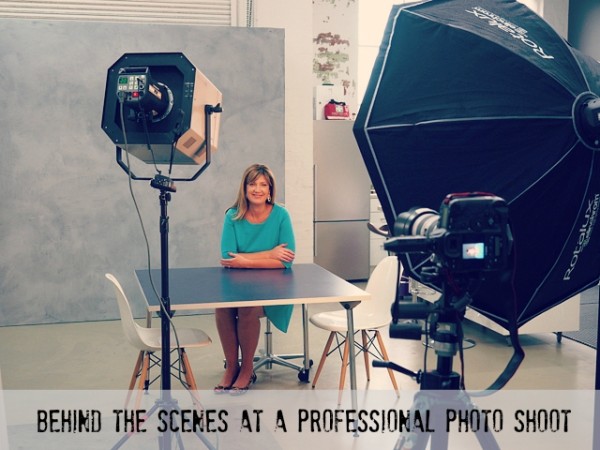 Preps began the week before.
Five days before the shoot, I had my finger nails shellac-ed. I chose pink bikini, one of my favourite colours and one which I thought would work with most of my wardrobe.
On the Saturday before the shoot, I had a couple of hours at home before a 40th birthday dinner (the boys were at my Mum's for the night). I tried on loads of outfits trying to work out co-ordinating jewellery and shoes and what might photograph well.
I tried to pick a variety of styles, colours and even neck lines so we would have plenty of options to work with. I picked a couple of styles especially for the head shots, opting for pastels that I knew would suit me and work well with the colour scheme of the blog itself.
The day before the shoot, I called Gina and we ran through what sort of photos I was after (head shots) and she suggested some full length shots in the studio for a collage and on location. She was nervous when I said I was having a spray tan and I was under strict instructions not to turn up looking tandoori!
That night I had an express spray tan with my faithful beautician of over a decade, Betty. Sure, it's not the most relaxing way to spend a Winter's evening (to say the very least) after a busy day of birthday festivities, but I knew it would give my skin a healthy glow and would be well worth any temporary discomfort. Betty did a great job (as always) and I went to bed excited, tanned and a little bit nervous.
On the morning, first up I had an appointment to get my toes painted – I'd worked out my outfits and decided I'd be wearing some open toe shoes after all, so I wanted my toes to match my hands. Tick.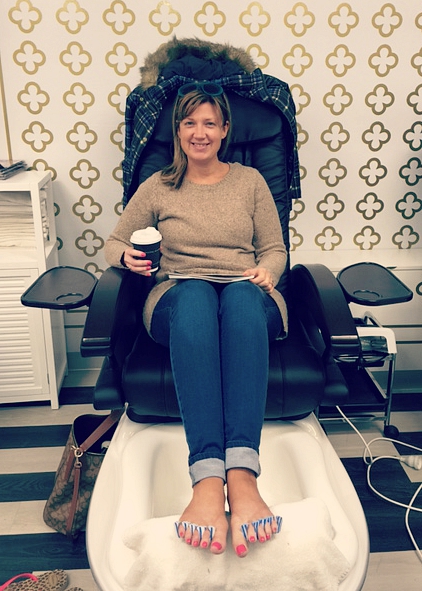 My second stop was the hairdresser's where I had my hair washed and blow waved. I was really happy with how Natalie did my hair – straight but with a bit of volume.
My last stop was my local Mecca Cosmetica, where I had my make up done by a professional make up artist, whom I'd never met which was a bit risky. While I was nervous, I was also clear about what I wanted – a fresh, natural day look. I was really happy with the result and thought the lovely Olivia did a great job.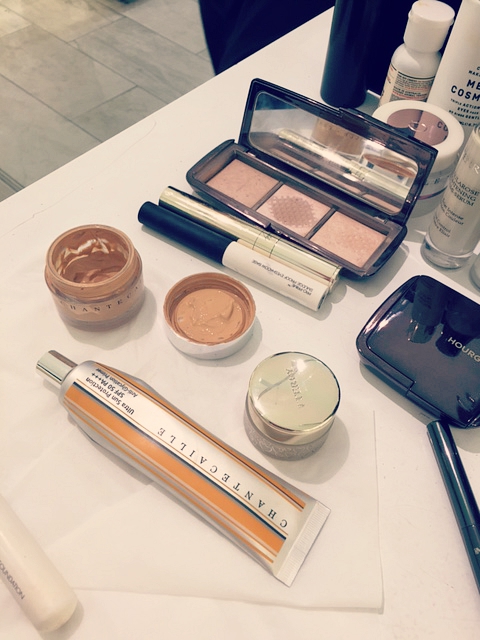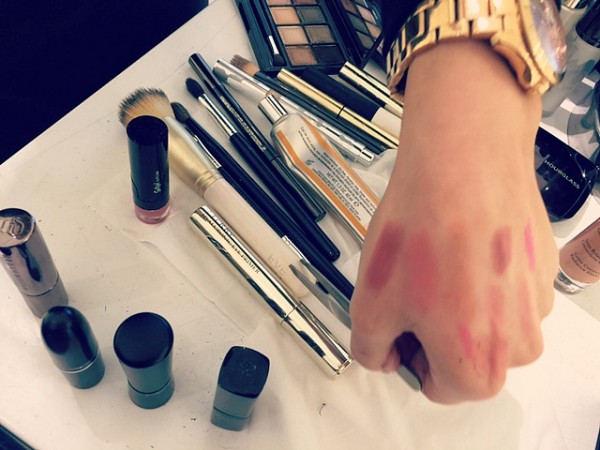 She also stuck on a few false eyelashes at the very ends of my lashes which looked quite natural and finished the look off nicely. Once they dried (clear) of course!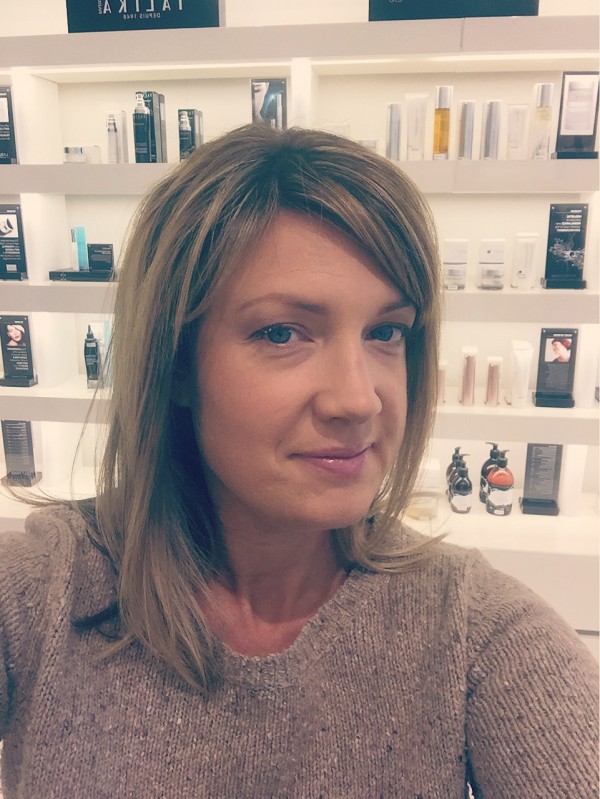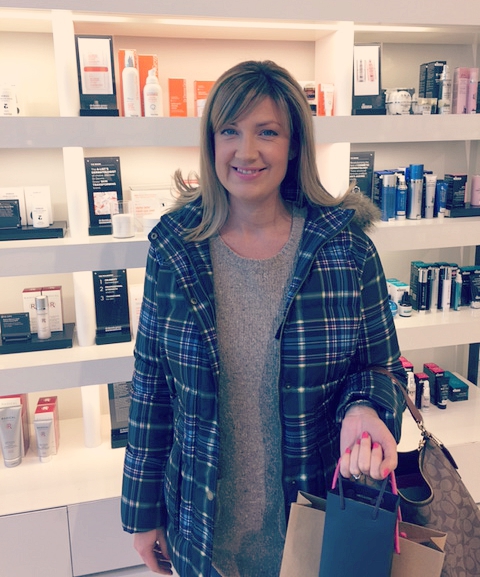 With my grooming preps completed,  I then drove to Gina's studio for the shoot just after 1pm.
The first thing I did was to unpack my considerable wardrobe. Yes, that's a suitcase full of shoes and a make up bag just in case I didn't like my make up and had to re-apply.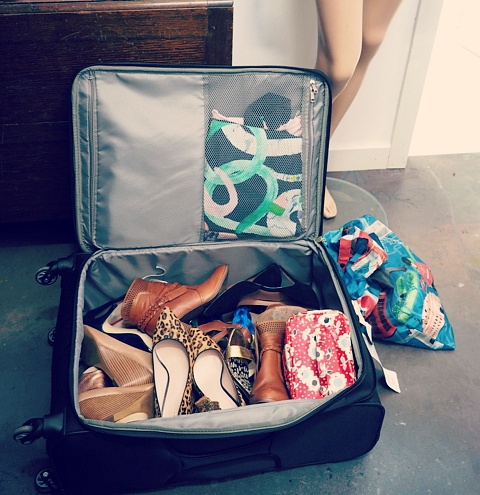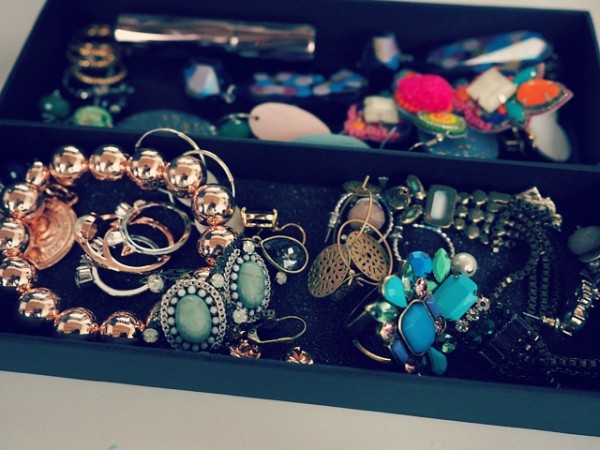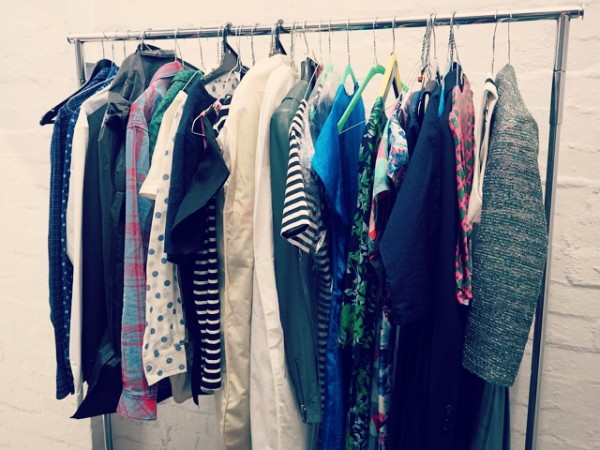 Then it was time for the first outfit (of five) on set in the studio. A big thanks to Mr SnS for taking the following pics for me.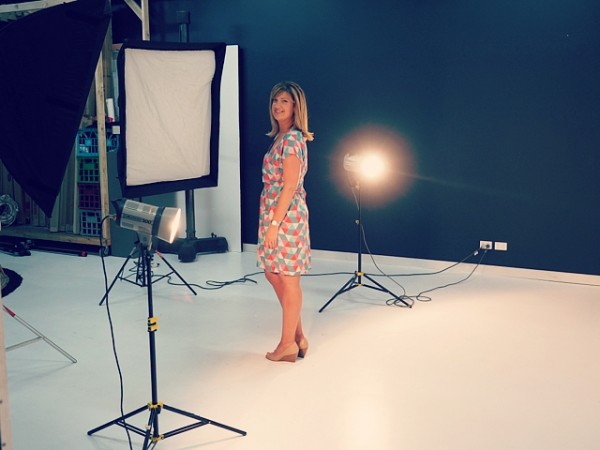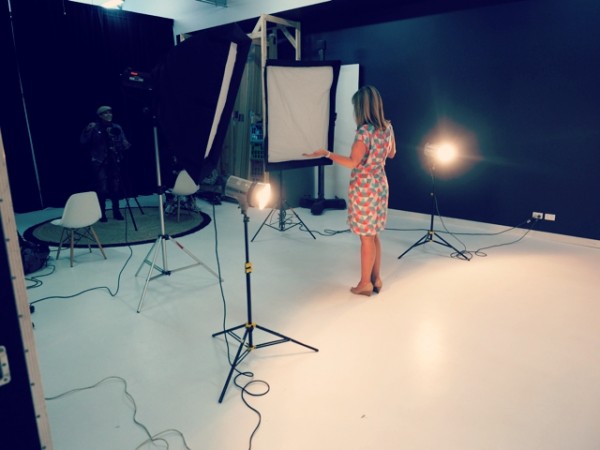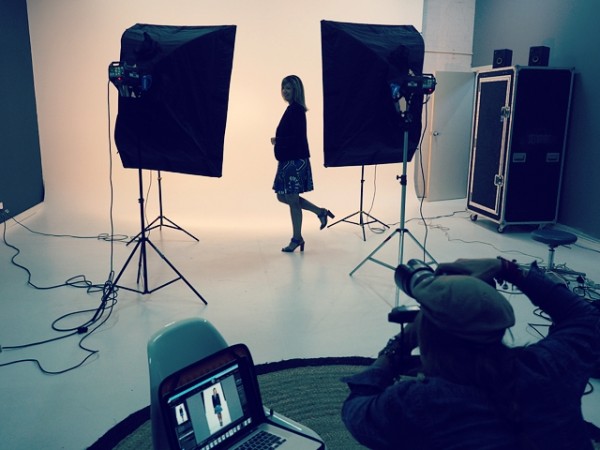 Two hours and five outfits later, Gina took some head shots of me in the kitchen.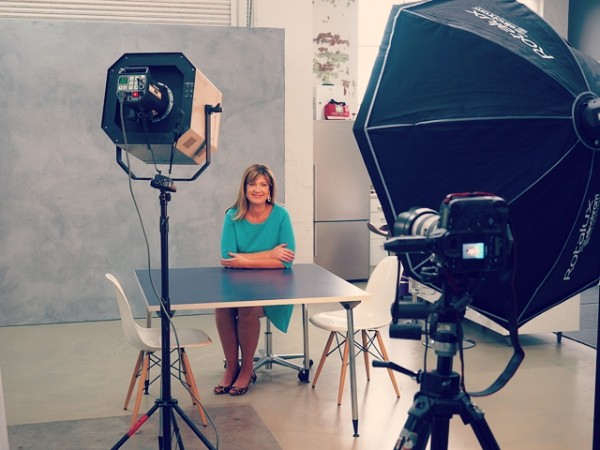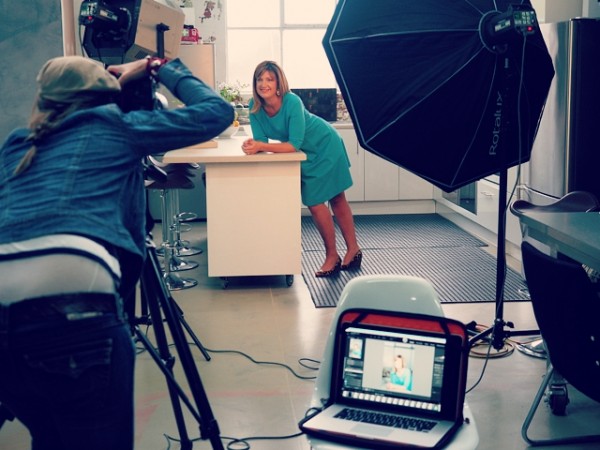 Finally, we did some "on location" shots in lane ways in nearby North Melbourne. I don't have any behind the scenes pics of that unfortunately as Mr SnS was on his way home at that stage to cook the kids dinner while I finished up.
And, as soon as I got home, I wolfed down some dinner, popped on my pjs and had a much needed vino.
Then I went to bed very early. It was a big day.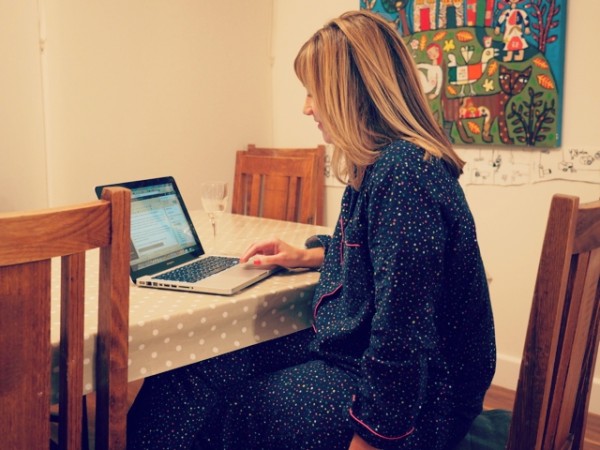 Finally, I thought I'd share the collage Gina put together of the final shots taken in the studio. You can see more pics in this post.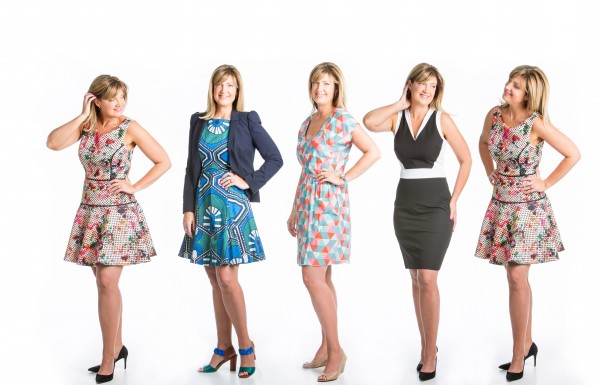 When you've got a special occasion, what are the must haves in the prep stakes? Have you had a spray tan or make up disaster? Do tell!