Welcome to today's edition of Every Day Style @ Shenanigans Central. It's the day after the heat wave edition.
You might have heard that in Victoria last week, we sweated through an unbelievably hot week, with four consecutive days between 42 and 44 degrees. It was relentless. It felt almost apocalyptic. Needless to say it was a challenge to keep the kids cool and occupied all week.
When the change finally came through on Friday night, there was an almost audible collective sigh of relief.
This photo was taken the day after, which explains why I am wearing a dress with sleeves. After a week of high temperatures, 24 degrees felt positively mild!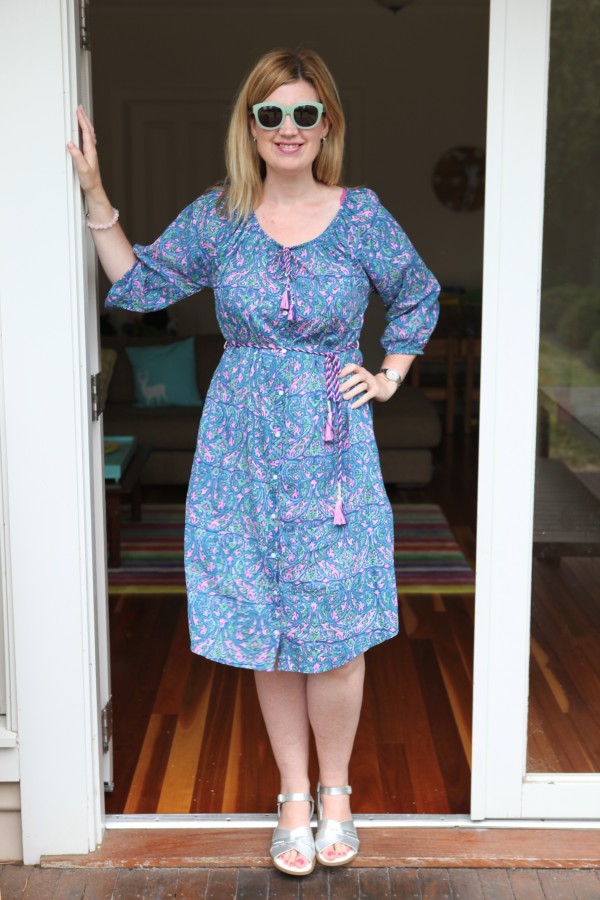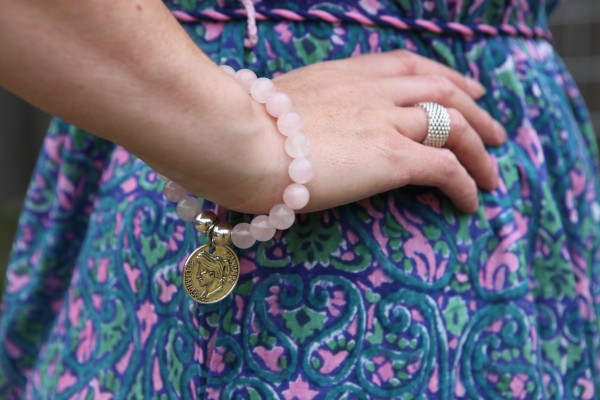 What am I wearing?
I am wearing the Noosa Dress in Ocean by Adrift, now reduced to $44.95 and still available in all sizes. I am wearing a Medium. It is also available in Flame (an orange based colourway).
While I was holidaying down the coast, I picked this lovely dress up in Sorrento to add to my floaty, beachy dress collection. Adrift is one of my favourite brands and I have several of their lovely light dresses and tunics, which are perfect for holidays but also translate well to suburbia. All you need to add is a pair of sandals or thongs.
In today's outfit, I am also wearing my newest pair of Salt Water Sandals in silver from Me and My Feet which I am loving and which picked up the silver in the tassle on the dress.
By the way, if you are thinking about purchasing SWS from Me and My Feet and curious about postage costs, I ordered these with a girlfriend who ordered two other pairs, and all up, the postage for the 3 pairs was US$30.
Also, SWS have a unique sizing system. I usually wear a size 9-10 or a 40-41 and I take a Youth 8/Women's 10 in Salt Water Sandals.
I have added a little jewellery to my outfit including this bracelet from Mocha and my Tiffany & Co. Somerset ring, a gift from Mr SnS on our last wedding anniversary.
I am wearing my Gorman sunnies (blink sunglasses in mint) which were a birthday gift. I am LOVING them! By the way, they are now half price and also available in black and white.
Below, I'm wearing my Adrift Kaftan which is a great coverup for the beach when, as in my case, you've copped a little sunburn the day before.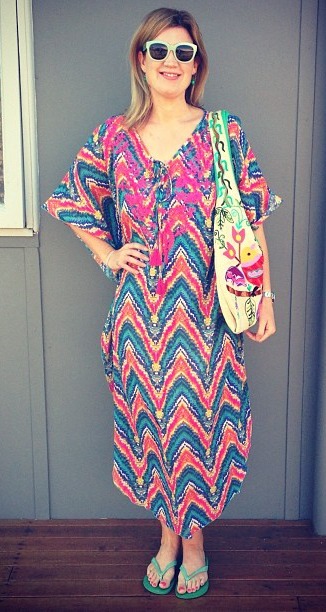 You can visit the Adrift store directly (they have their own online store) or find it at various stores including online here where there is a reasonable selection of sale stock.
If you like the look of Adrift, look out for similar brands such as Ruby Ya Ya, Firefly and Naudic, all of which are stocked at Birdsnest.
What was up to that day?
It was birthday party central. Two of my sons had birthday parties so we were off to a Who's going on a bear hunt? picnic in the morning and a party in the park in the afternoon.
Why does it work?
I find Adrift clothing to be comfortable, colourful and flattering. The belted waist gives some waist definition and the silver in the tassle a little sparkle, lifting this number up another notch.
It's knee length is flattering on me and the sleeves make it the perfect trans-seasonal dress or dress for those cooler days after the heat wave.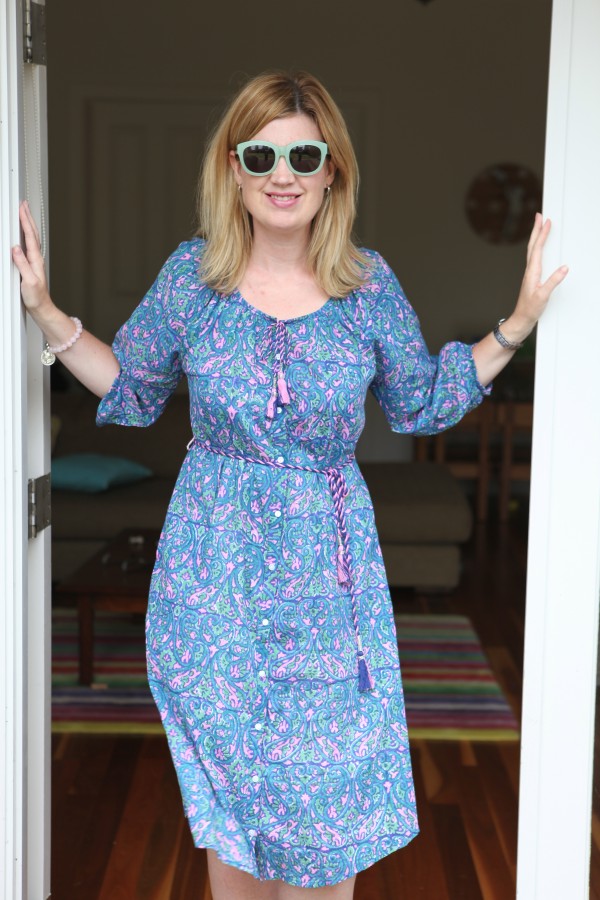 What's your favourite summer brand? Where have you found fabulous floaty dresses and beachy coverups?
Thank you for your comments. I love hearing from you!