Welcome to this week's edition of A Few of My Favourite Things.
Well the biggest excitement around here this week – and speaking on behalf of all Melburnites – is the arrival of Spring.
The cold and wet weekend aside, this week we've enjoyed some beautiful sunny days, mild mornings and my personal favourite after a long, cold Winter: air dried washing. On the actual clothesline.
Yes, I'm living on the edge and enjoying all the little – but wondrous things – Spring has to offer. Clearly I don't suffer from hayfever or get out enough!
Aside from the new season, here's what I've been loving this week …
1. Crazy Rich Asians
It's been ages since I've been to the movies but I made up for it this week, seeing both Crazy Rich Asians and The Bookclub. I usually review movies in my monthly Reviews post but I couldn't wait to tell you about them.
Crazy Rich Asians was the top pick by a mile and a fab movie with plenty of laughs, great support actors, plus all the extravagance, opulence, amazing clothes, food and locations, colour and craziness you'd expect given the film's title. The two leads were terrific but it was Nick's cousin, Oliver and Rachel's friend, Peik Lin who stole the show for me.
Also – this film will have you booking a holiday to Singas, Honkers or Shanghai as soon as you leave the cinema. Or hot footing it to your local China town for some hawker style food.
The Book Club was okay but suffered from some of the usual run of the mill rom com bad gags, cliches and stereotyping but it was great to see four fabulous women – Diane Keaton, Jane Fonda, Candice Bergen and Mary Steenbergen in the lead roles. The supporting cast of men – Andy Garcia, Don Johnson and Richard Dreyfuss – weren't too shabby either.
2. New books by fab authors
September is a crazy excellent month for new release books.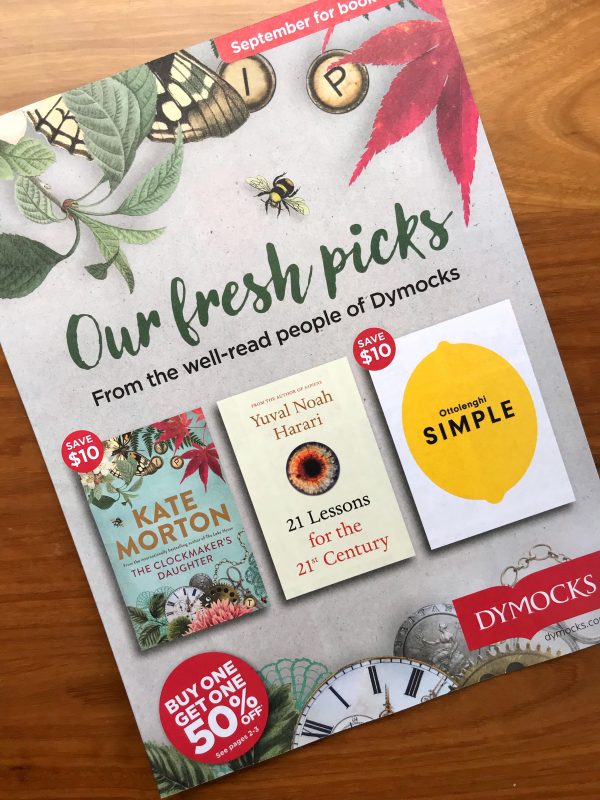 On the local front, there are eagerly awaited new books from Kate Morton (The Clockmaker's Daughter), Liane Moriarty (Nine Perfect Strangers), both in the next couple of weeks, and later, in October, Jane Harper (The Lost Man).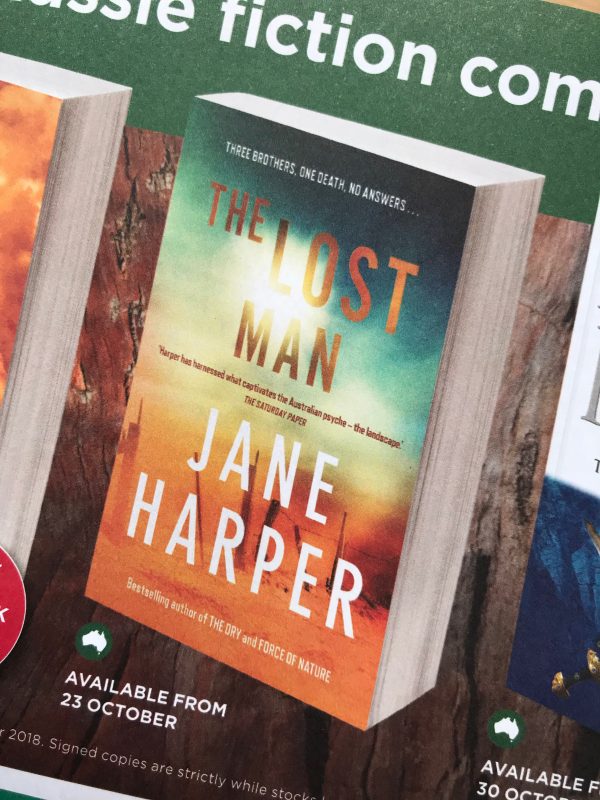 Most excitingly though for me, is the second novel – Normal People – from the brilliant young Irish writer Sally Rooney, whose Conversations With Friends I absolutely loved. I ordered it in from the UK and it arrived this week (it's due in local book stores from 18 September). I can't wait to finish my current book and get into this!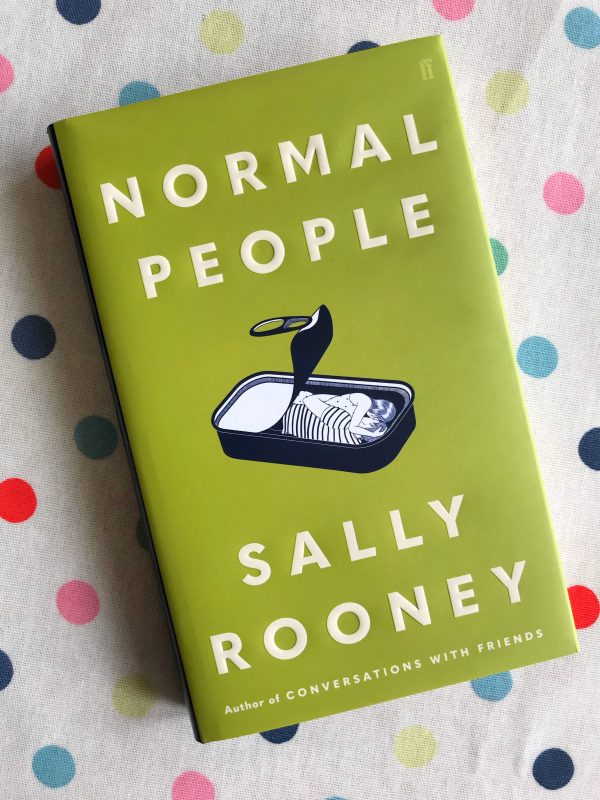 Finally, on the topic of favourite books, I was BESIDE MYSELF to hear this week that Elena Ferrante's brilliant series, My Brilliant Friend is being made into a 32 episode series by HBO. This made my day and I absolutely cannot wait to see this. You'll find more details and a link to the trailer here.
What are you hanging out for?
3. Gorman Clothing's Collab with artist Kindah Khalidy
Gorman's collabs with local and international artists are one of the many things that set this Melbourne label apart from many of it's contemporaries. Each range brings a unique set of prints to some of the shapes and styles Gormanites love from season to season, as well as a few new styles to keep things interesting.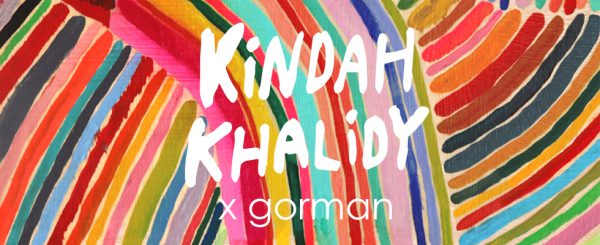 I've tried on several pieces from the latest collab with American artist Kindah Khalidy and so far so good – I'm loving the new takes on favourite styles (such as a v neck bungalow dress) as well as plenty of linen and organic cotton, perfect for the hot Australian Summer. Here are some faves …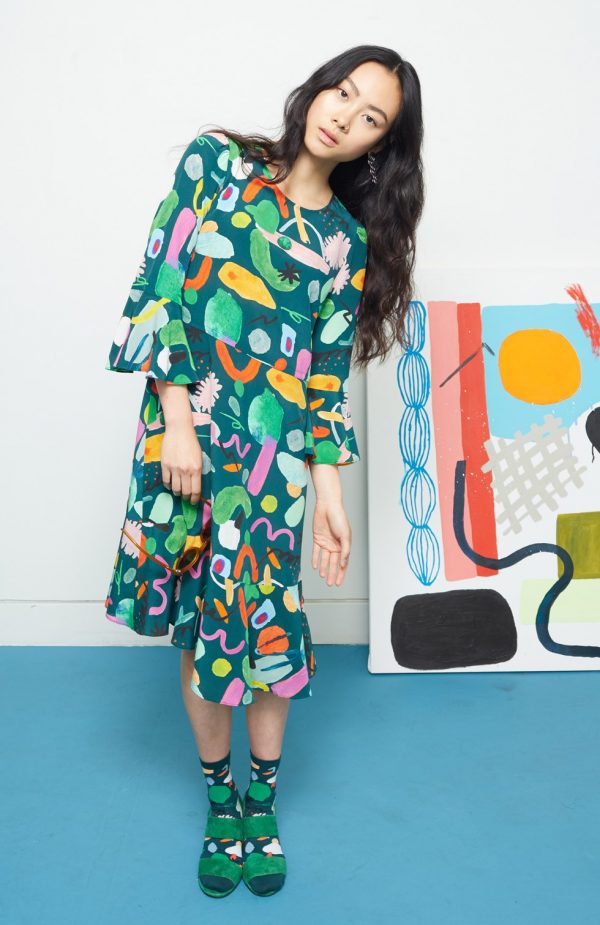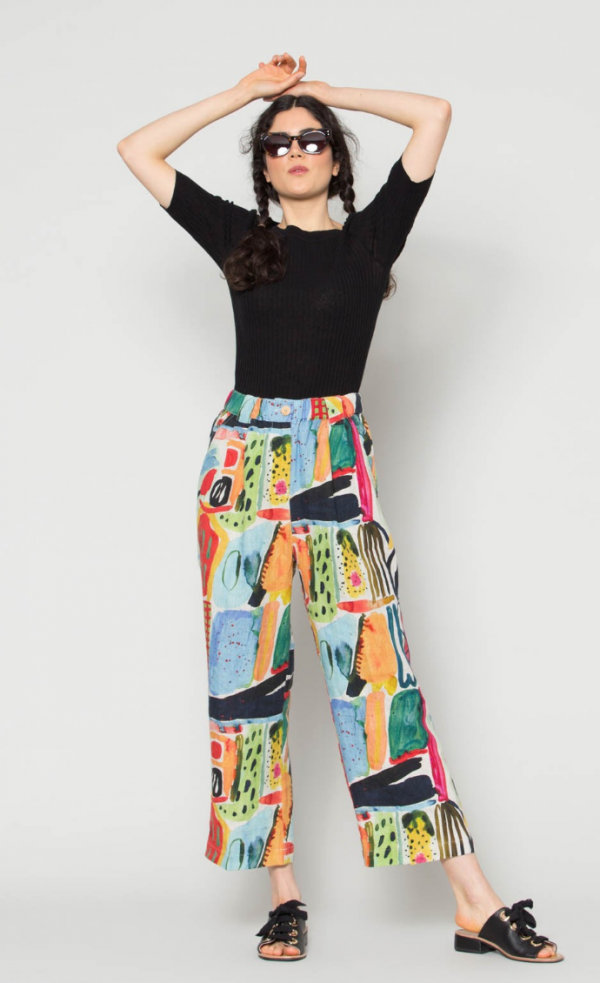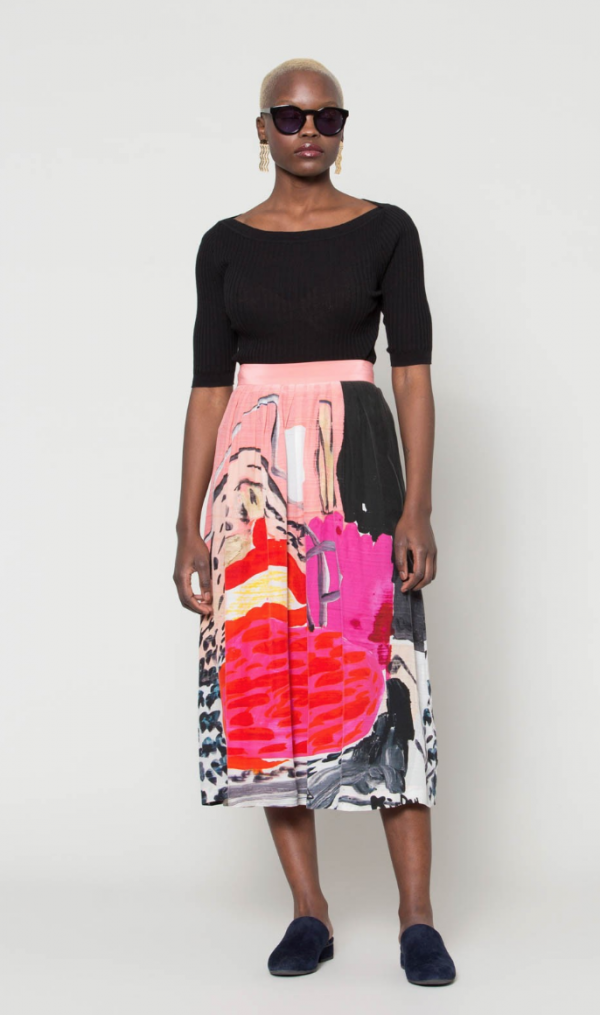 To see the first drop, head here.
So over to you, what's taken your fancy this week?