Happy Friyay and welcome to this week's edition of A Few of My Favourite Things.
It's been a good week here at Shenanigans HQ. I've enjoyed Melbourne's beautiful sunny days and mild weather, some unscheduled downtime in amongst the term craziness and I've finally won some games on Words With Friends!
I hope it's been a good week for you too.
As usual it's a bit of a mixed bag around these parts – adventures, frockery and laughs all rounding out this week's highlights.
1. Four Pillars Distillery & Innocent Bystander – Healesville
Last Saturday arvo we found ourselves in the unusual position of having no plans – once Mr 11's basketball was done and dusted – on a beautiful day. We decided a drive out to the Yarra Valley was in order and booked a table for a casual dinner with the kids at The Innocent Bystander/Giant Steps.
We arrived a bit early and decided to pop in to Four Pillars Distillery which I've been meaning to do since forever.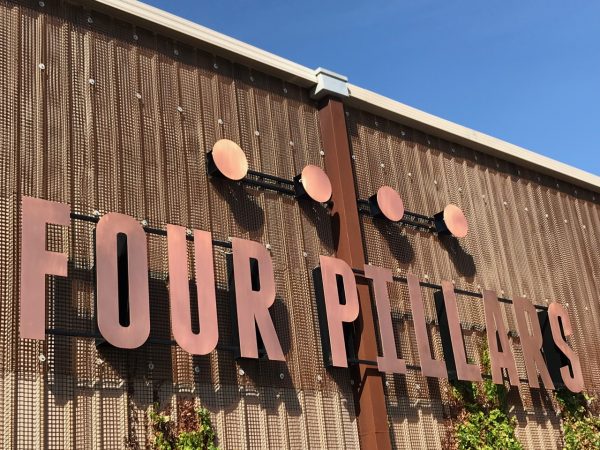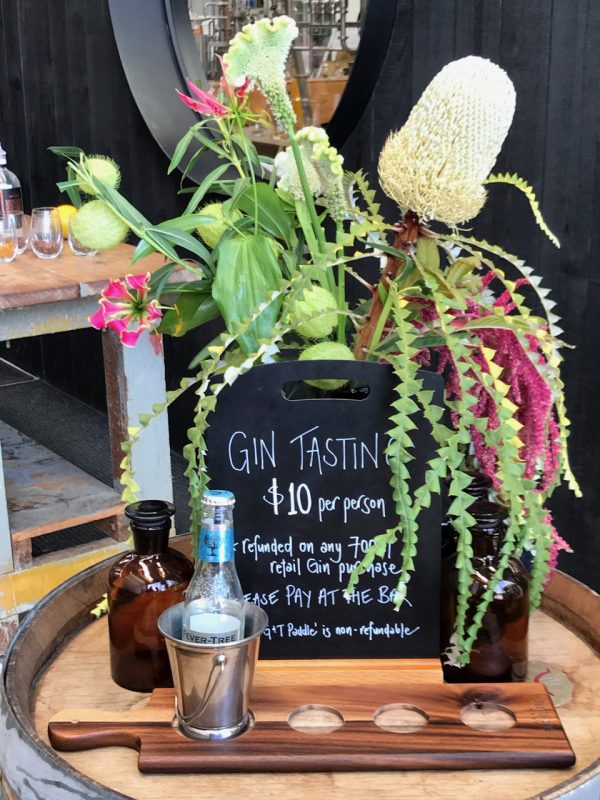 It wasn't too busy so we found a seat, ordered the kids some soft drinks and Mr SnS and I shared a $12 Gin tasting paddle. WINNING.
I don't usually drink gin but I tried Four Pillars' special Christmas blend over the summer at a friend's house – it sold out the day it was released apparently – and was instantaneously converted. I can't drink gin neat and prefer an outrageous amount of tonic water but I think I'm on the bandwagon.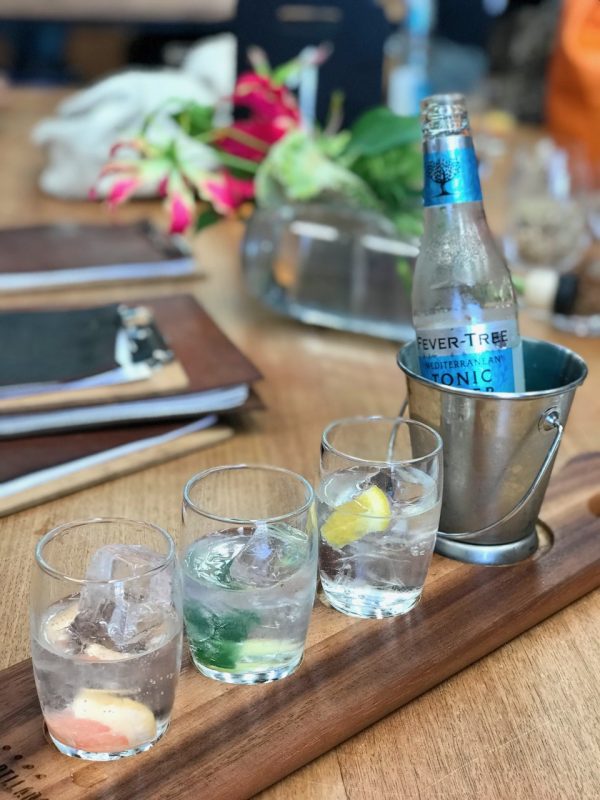 Dinner at The Innocent Bystander was terrific too.
The pizzas and salad were delicious and there's a kids' menu with the usual options too.
(FYI, When we arrived we found that Giant Steps & The Innocent Bystander are now in separate buildings, across the car park from one another. We had booked The Innocent Bystander, which is in the old White Rabbit Brewery building).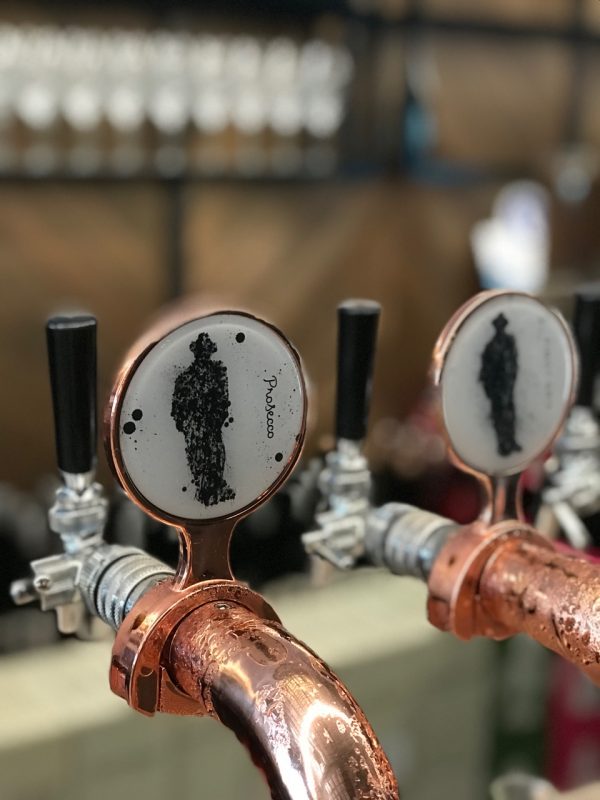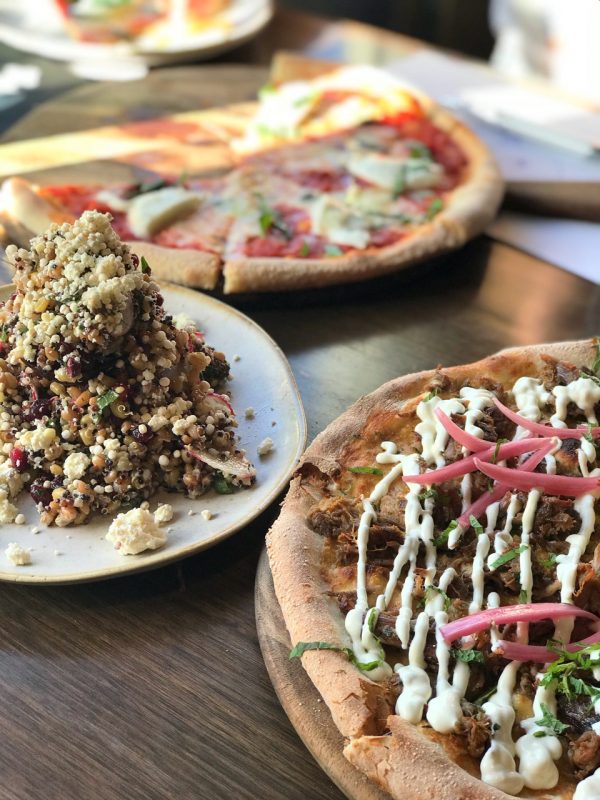 For more ideas on what to do in the Yarra Valley, you might like to check out my posts on A Day Out With The Kids in Healesville/Yarra Glen and Healesville – What to Do and Where to Stay.
Horses – The Dress
Last week on Insta I saw a pic of the gorgeous Jasmine AKA Pretty Chuffed wearing this dress from Jericho Road Clothing and I could not believe my Darryl Braithwaite loving eyes …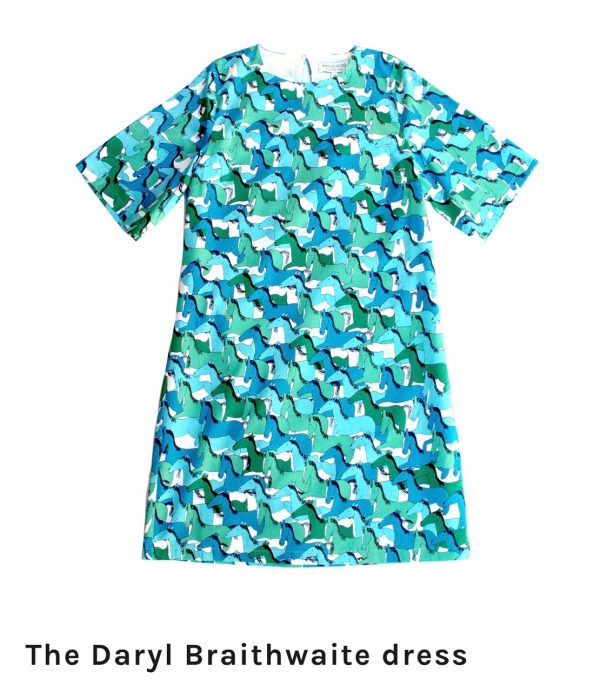 Yes, this Horses printed/Darryl Braithwaite dress was a no brainer – and on sale – so I added to cart faster than you could say, "That's the way it's going to be little darlin'". It was perfect timing too as I'm heading to see Daz and the gang at the Red Hot Summer Tour – along with John Farnham, 1927, The Black Sorrows and Vika and Linda Bull – next month, so don't be surprised if you see me rocking out to One Summer in this number on Insta in future. STAY TUNED!
Size wise, I was told it was on the small side, so I ordered a size 14 which is perfect on me but it's a pretty neat cut on the lower half.
Gogglebox 
Hands down, Gogglebox has been the highlight of my TV viewing lately. It is deadset hilarious and no amount of scripting could make it funnier. The casting on this show is brilliant too – there are no weak links and I love  all the couch commentators – especially the two young blokes overcome with their Sofa Cushion Situation as well as Lee and Keith, the Indian family and the three generations of women. Who are your faves?
If you haven't watched it, do yourself a favour and get on to G Box stat.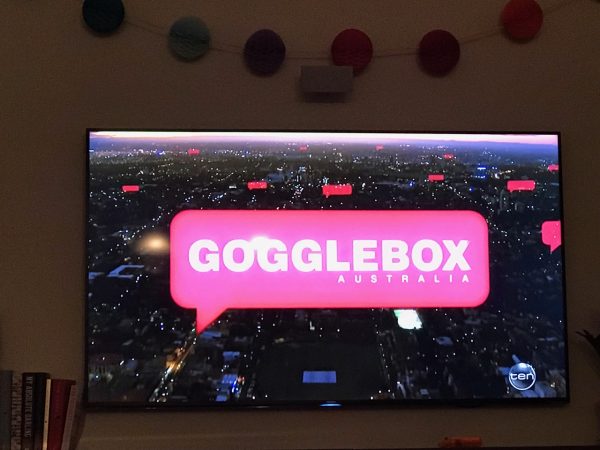 So over to you, what have you been loving this week?