Mr SnS and I have just returned from a fantastic anniversary weekend away in Healesville.
Such a great weekend in fact, that I couldn't wait to write this post and share all my intel.
It was that good.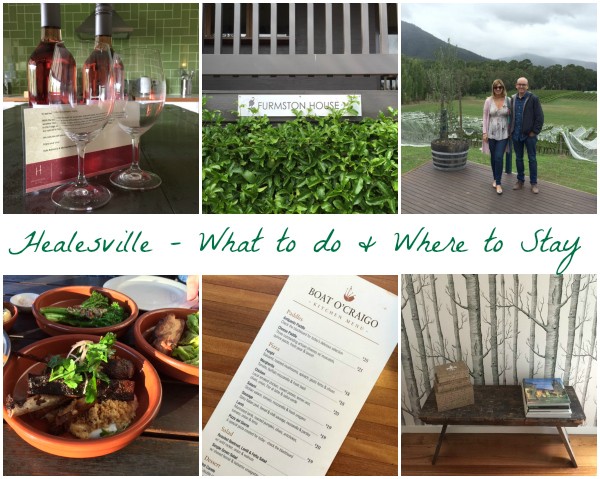 If you're not familiar, Healesville is an hour or so drive east of Melbourne and is nestled at the base of Mount Riddell, in Victoria's Yarra Valley. It's usually spoken of in the same breath as the well known Australian wildlife destination, Healesville Sanctuary, if that rings a bell.
It's a pretty little town and, once you're there, you feel like you're in the country even though it's only a stone's throw from the outer suburbs of Melbourne. In fact, it's a short 45 minute drive from our side of town. Given it's relative proximity, we often head out there for a day trip or even an afternoon, as it is a do-able half day excursion. You can read about what we like to do with our kids around these parts here.
Last weekend, thanks to both our folks and my sister who looked after our kids, we managed a whole weekend away on our own to celebrate our wedding anniversary. Instead of going further afield (and thereby losing chillaxing time to travel time), we decided to hightail it to Healesville. We stayed there last two years ago at the lovely Outlook Hill, nestled on the hill halfway between Healesville and Yarra Glen.
This time around, we opted to stay right in town at Furmston House, one of the properties managed by The Yarra Valley Harvest Group. The Group also runs the Healesville Hotel, Healesville Harvest cafe next door and Kitchen & Butcher foodstore (K & B), next door to that on Nicholson St, the main street in town.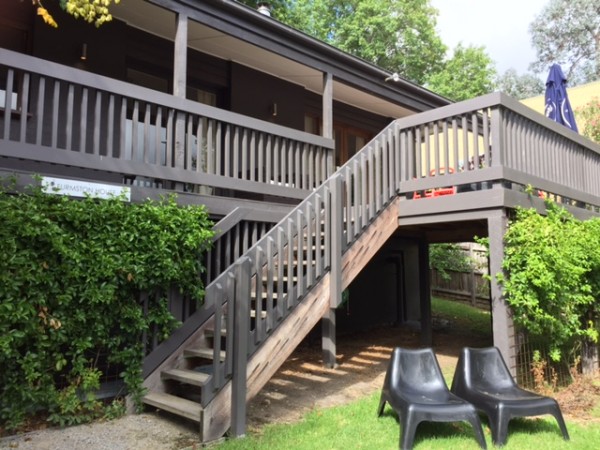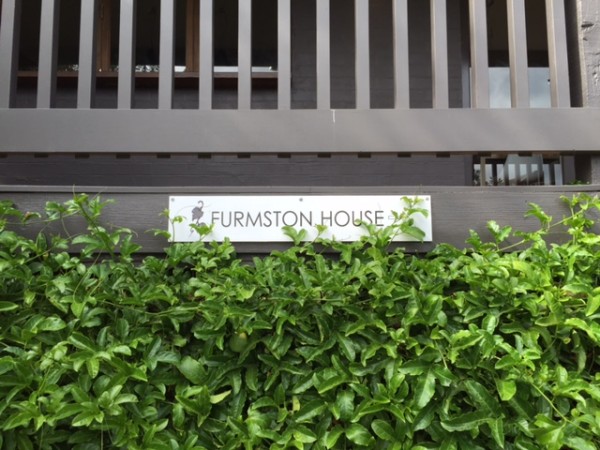 Furmston House has two bedrooms with a studio underneath, and rates depend on the number of occupants/rooms required.
I confess I'm always nervous booking accommodation, fearing I'll be disappointed or let down in some way. Especially if it's for a special occasion or it hasn't been cheap. Been there?
Well, there was none of that here. In fact, it was quite the opposite. Our accommodation was fabulous, managing to be simple and comfortable as well as stylish – not always an easy balance to strike.
From the outside, Furmston House is a stock standard suburban house. Inside, it's been renovated simply but tastefully, incorporating a range of Australian designers, from the Bonnie & Neil textiles and shadow boxes, Robert Gordon crockery through to T2 tea. The vintage Healesville print, artwork, industrial accents and an earthy green, beige and charcoal colour palette added further character and interest to this cosy but well thought out space.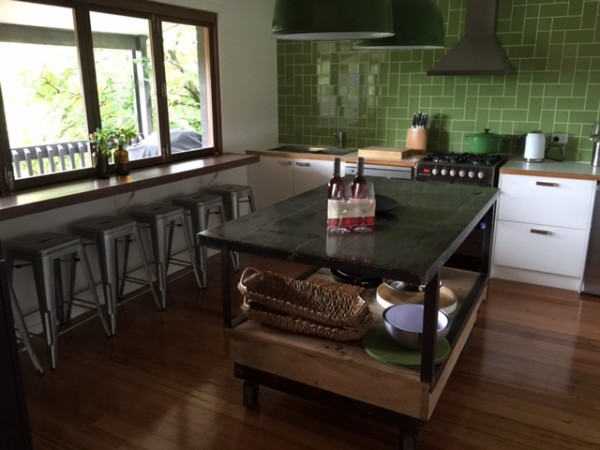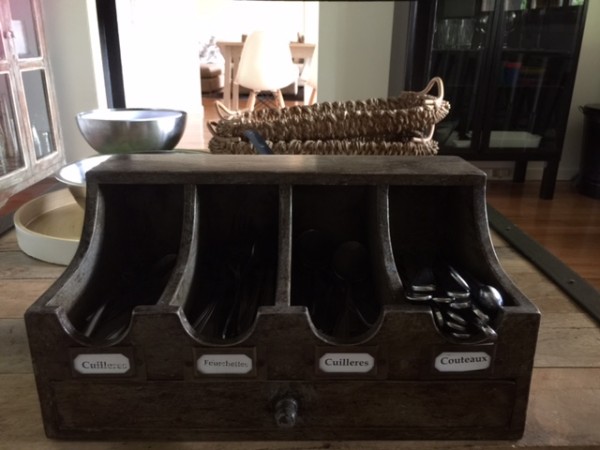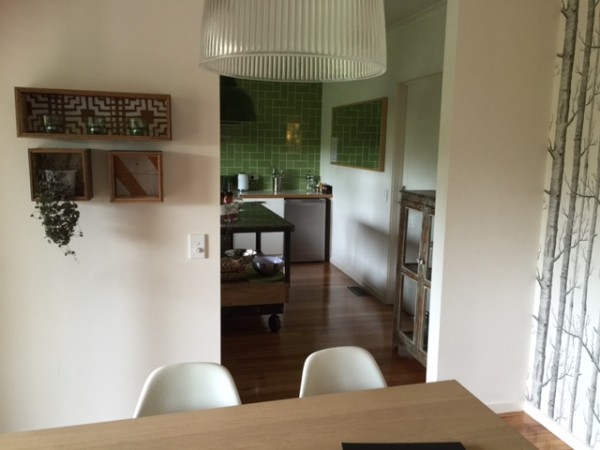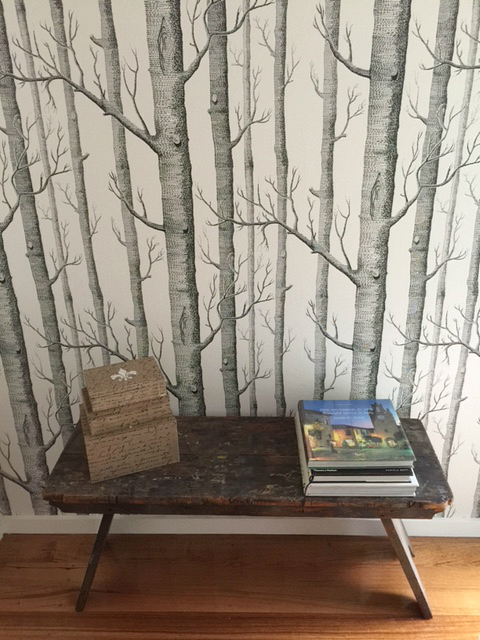 Even the wall paper reflects the nearby ranges. It is a great example of modern, understated decor done beautifully. Despite it's designer touches, it was a cosy, functional space and I just loved it.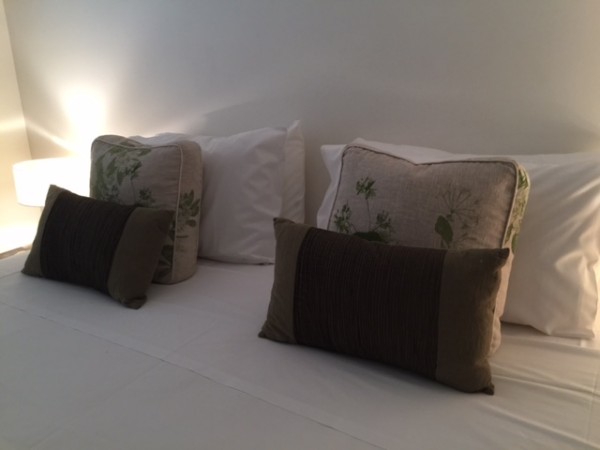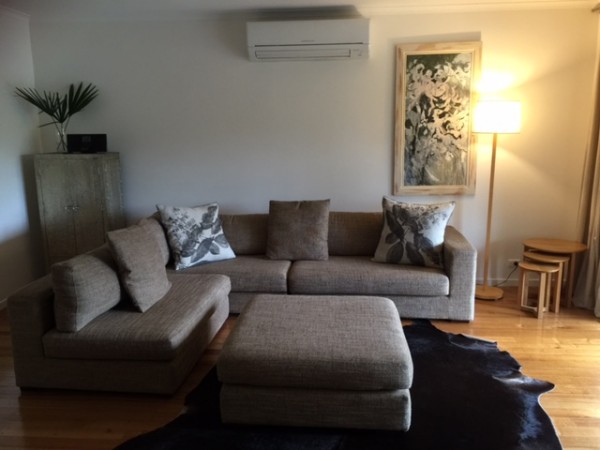 The location was ideal too – directly behind The Healesville Hotel – so right in the centre of town without the noise of the main street. We walked everywhere (aside from our wine tour on the Saturday). We literally parked our car on Friday arvo and there it stayed until we left on Sunday morning.
So what do to in Healesville? Here are some ideas.
1. Dinner or Lunch at Quince Dining Room at The Healesville Hotel.
We've eaten at the more casual bar (with the kids) and in the more formal Quince dining room before and have never been disappointed.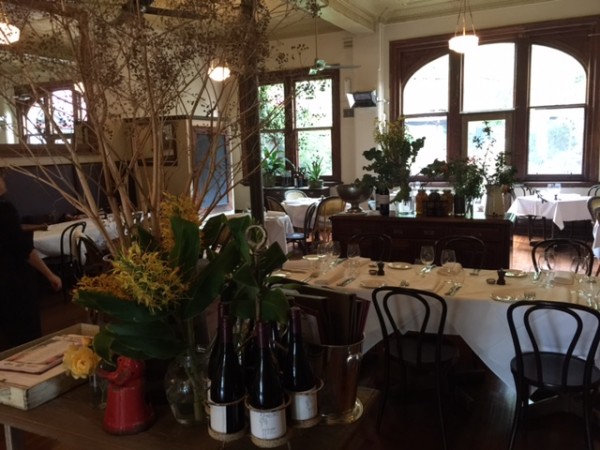 This time, we booked in to Quince. There was much that appealed to us on the menu and, as it was our "official" anniversary dinner, we opted for the five course "Tastes of the Season" menu and shared a bottle of Pinot Grigio from local winery Sticks. Foodies might be interested to hear that Quince was awarded one hat in the 2015 The Age Good Food Guide too.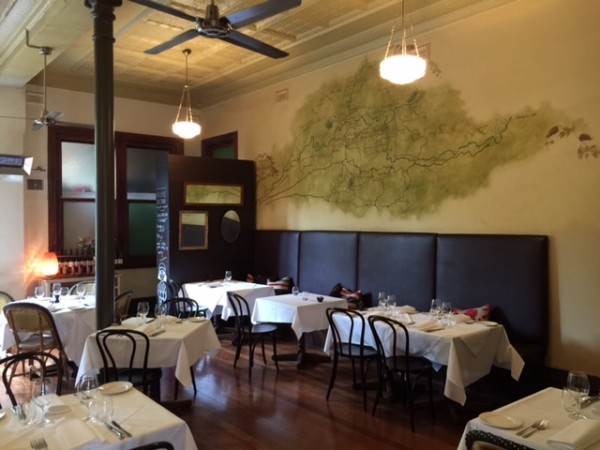 Each dish was fresh and light with great flavours, the highlights of which were the Wandin quail, local apple, almond and chorizo course and the cured Buxton trout, harvest farm zucchini, tomato, basil and lemon verbeena salad. Below is our starter of new season harvest farm tomatoes, buffalo ricotta, basil, vincotto and croutons.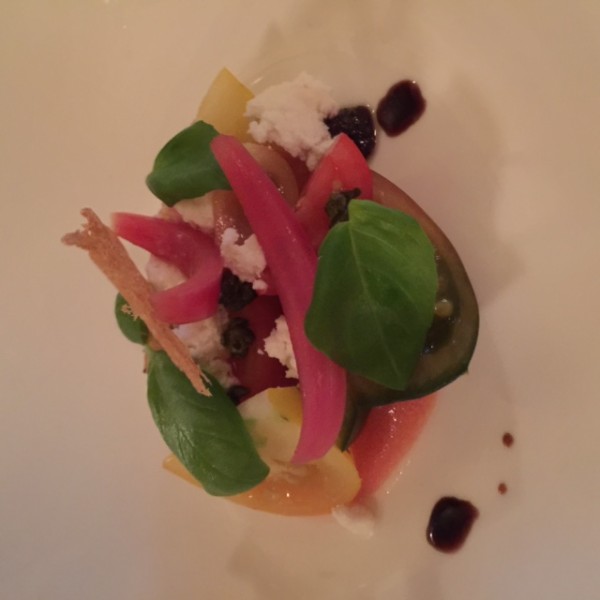 I also chose the duck course, below, which was light and full of flavour. Mr SnS rated the eye fillet highly too.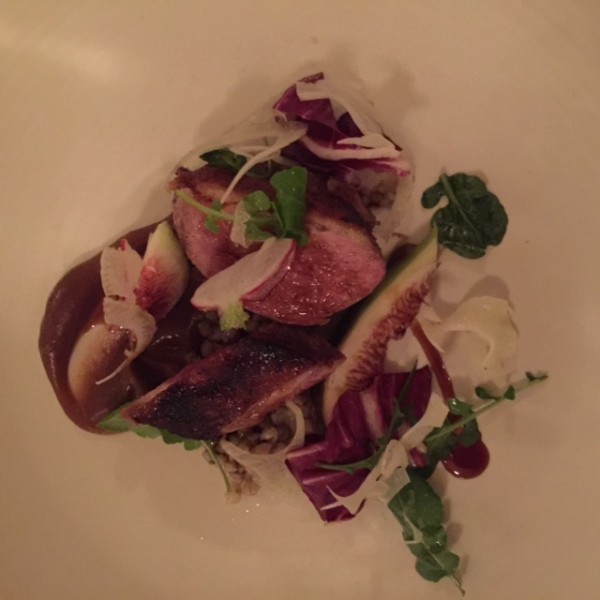 Last time we visited we had a lovely meal at Bella Vedere, a Tuscan like villa out of Healesville. We've also had great pizza at Zonzo at Train Trak Winery on the road to Yarra Glen, which is a great venue for kids too.
2. Visit the local wineries and food producers.
We were told on the weekend that there are nearly 200 wineries surrounding Healesville. Yes, nearly two hundred. This explains why despite visiting here regularly for fifteen years, I've yet to feel like I've covered everything and there is always some where new to explore.
In addition to the wineries, including the most commercially successful Domaine Chandon and De Bortoli, there are some great food producers including The Yarra Valley Dairy, The Yarra Valley Chocolaterie and Ice Creamery and the newer Coldstream Dairy. There's also the Coldstream Brewery and White Rabbit Brewery if you prefer a different beverage!
Some of the wineries have providores too such as Yering Station and Coombe at Melba Estate.
Of course this is all manageable DIY territory and usually, with kids and/or time constraints, we've chosen two or three places to visit in a day. Our favourites include Tarrawarra and Sticks just outside of Yarra Glen.
This time around, we opted to join a group tour with Yarra Valley Winery Tours. The pleasant and helpful Ron picked us up from our digs just before 11am and, along with three other couples we'd never met, we visited five smaller, boutique wineries, stopping for lunch at one of them (Soumah).
We had a terrific group and had a fantastic day together.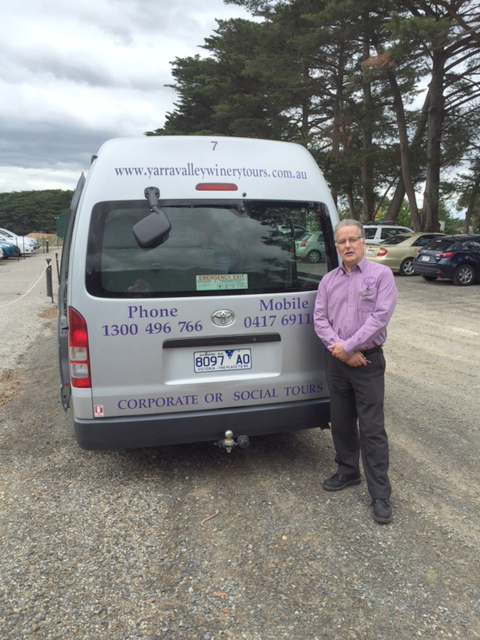 Our tour ran a little later than expected (and only because we all wanted to go on a bit longer) but we were home just after 4pm. For $105, which included a lovely lunch and glass of wine, this was worth every cent. All the others had received a tour voucher for Christmas, so you might want to put that gift idea up your sleeve for another time!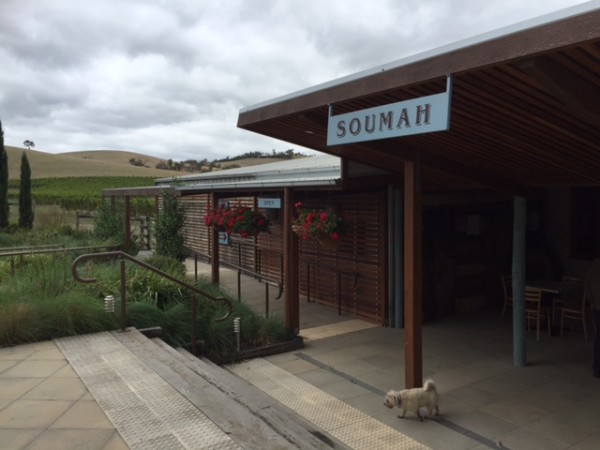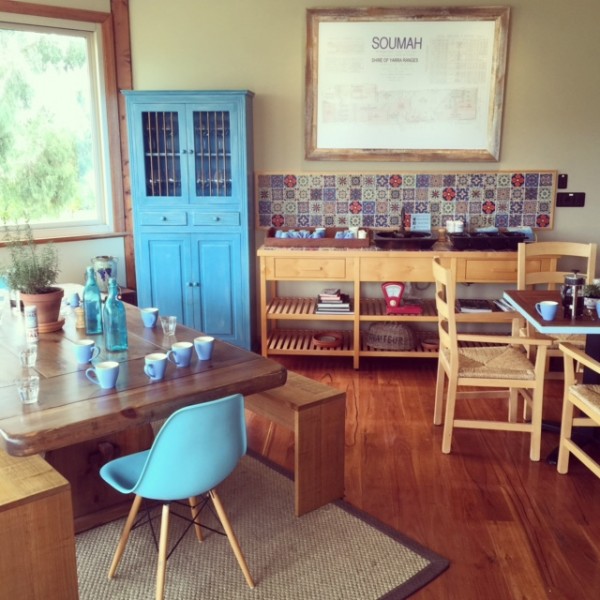 Above and below: the trattoria at Soumah and my delicious meal of snapper with a glass of Soumah Viognier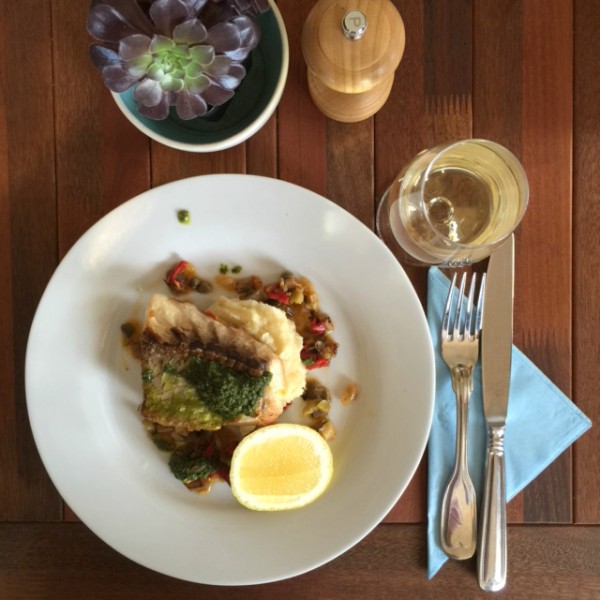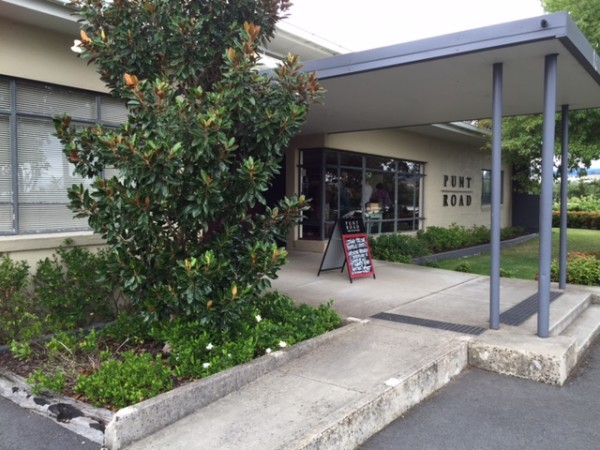 Above and below: Punt Road Winery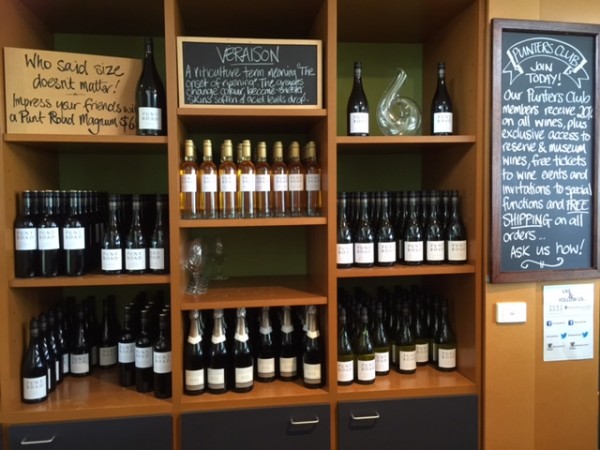 I would love to do this tour again with friends as the driver tailors each tour depending on where people have been and would like to go.
I also loved discovering lots of new places, several of which I plan to return to with the kids – Boat O'Craigo for pizza, cheese and antipasto paddles at their outside picnic tables overlooking their vineyards, and the newly opened and more upmarket Coombe at Melba Estate, with it's gallery, providore, grassy lawns and smart dining room.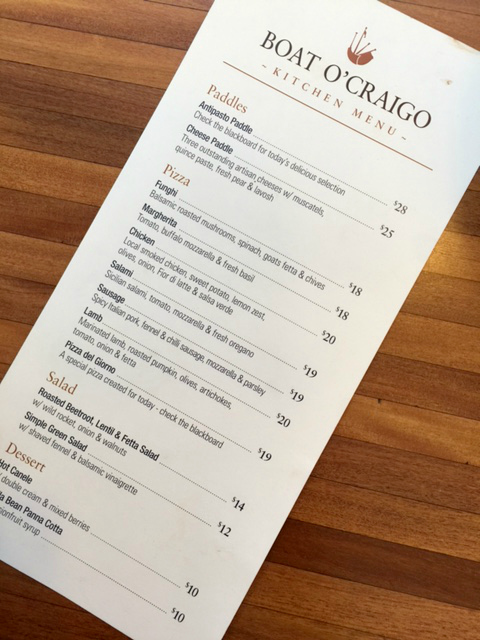 Above and below, Boat O'Craigo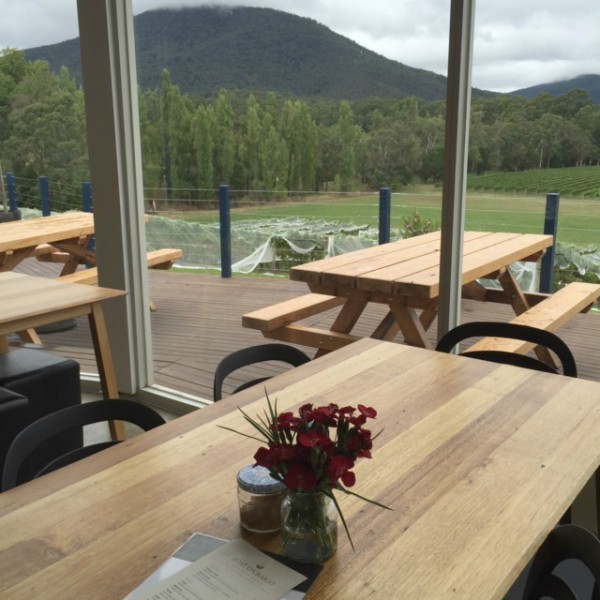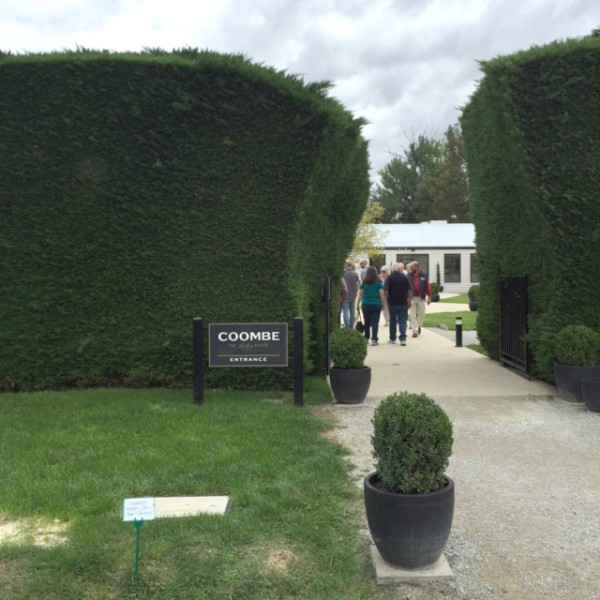 Above and below, Coombe at The Melba Estate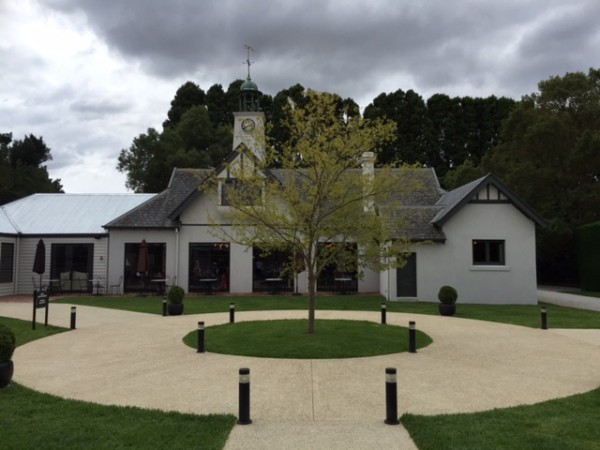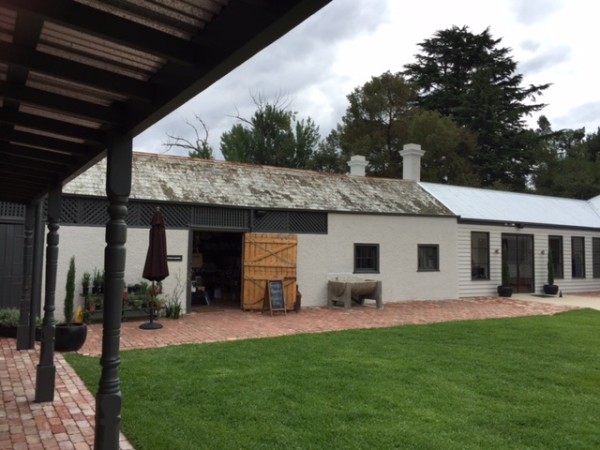 3. Shop in Healesville
Whether you like picking up some local produce or browsing fashion, curios and home wares, Healesville has a small but excellent selection shops to visit.
We picked up a couple of mouth watering cheeses from King & Butcher for a platter upon our arrival and left with huge meringues (Chocolate/Hazelnut and Rosewater/Turkish Delight) from Healesville Harvest for our return home.
With half an hour to spare before our tour on Saturday morning, I also managed a quick visit to Morris Brown, below, where I found Nancy Bird, Elk Accessories shoes and apparel and plenty of vintage and industrial curios.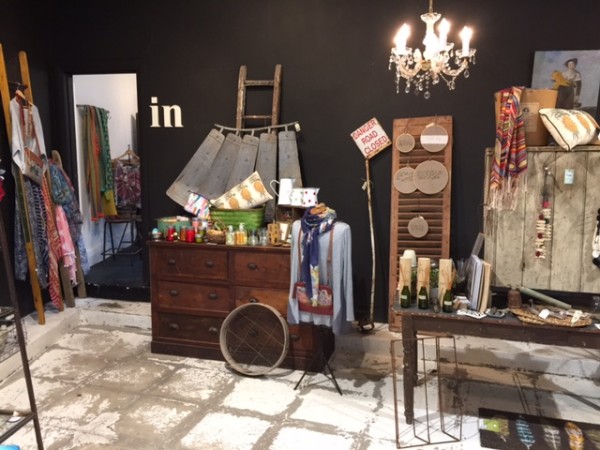 For a gorgeous bouquet of flowers, clothing and gifts, make a bee-line for Clarence, across the road, on the corner.
If we hadn't been on a wine tour, we also would have paid a visit to the Wine Store in town, just next door to Clarence.
4. A Pit Stop at The Innocent Bystander/Giant Steps
There's not a lot more that can be said about the fabulousness that is the one stop shop of The Innocent Bystander/Giant Steps. A bakery, cellar door, pizzeria plus more, this is a place that you can visit at any time of the day for almost any reason.
We've stopped by here en route to Healesville Sanctuary with the kids for a takeaway coffee and bakery treats. On other occasions, we've stopped in late arvo for a quick visit to the cellar door.
This time around, we arrived without booking around 7pm (we should have booked and I recommend you do to avoid disappointment) and managed to secure a bar table on the deck for a casual dinner. Instead of ordering pizza as we'd intended, we were sidetracked by the tapas and ended up ordering almond skordalia, roasted baby beets with house made turkish bread; BBQ lamb ribs with ouzo, honey, thyme and brown butter cous cous; roast Kurobuta pork belly with pomegranate and cos lettuce, radish and mint salad; and grilled broccollini with pumpkin seeds with roast garlic and lemon salad. And yes, it was even more delicious than it sounds.
We finished off with a pink moscato turkish delight for Mr SnS and I had a house made portugese tart. Both were sensational.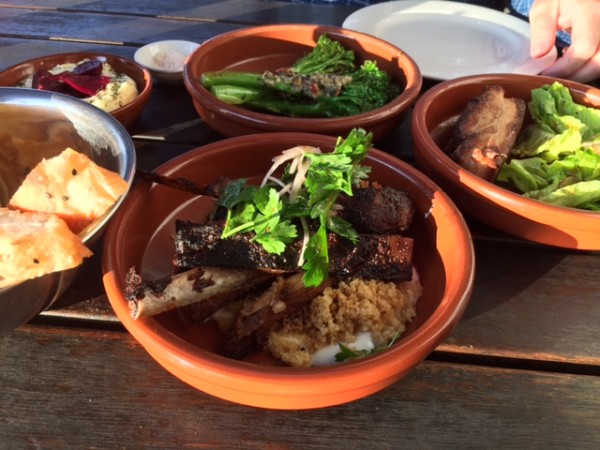 These are just some of the fab things to do around Healesville when you are footloose and fancy free/sans children. If we had longer we would have gone slightly further afield to nearby Yarra Glen and through the Black Spur towards Marysville. Next time!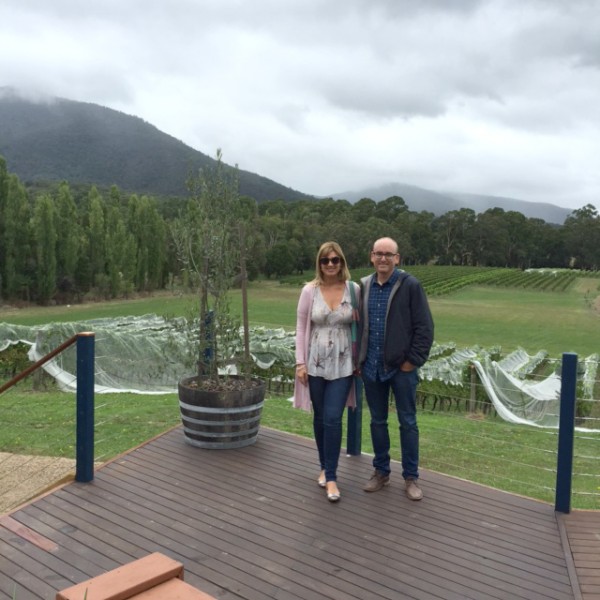 Note: We paid for everything on our weekend away. Nothing was gifted or sponsored. We just loved it and knew our friends and readers of this blog might too.
Have you been to Healesville lately? Any recommendations or places you'd like to try? Due for an anniversary getaway anytime soon?