Getting away for a weekend with the girls is always a good thing, right?
Heading out of town Thelma and Louise style – except that weird going off the cliff bit – and into the anticipation of a couple of days somewhere else is an excellent way to blow out the cobwebs and get a breath of fresh air from Routine Central.
As many of you regular readers know, I am rather partial to a girls weekend – you can read about my previous frolics here – and I was very happy to be travelling up the Calder last Friday morning for a weekend of fun times in Bendigo.
If you're contemplating a girls weekend or wondering where to go and what to do, I've put together this guide for an awesome girls weekend in Bendigo. I hope you have as much fun as we did!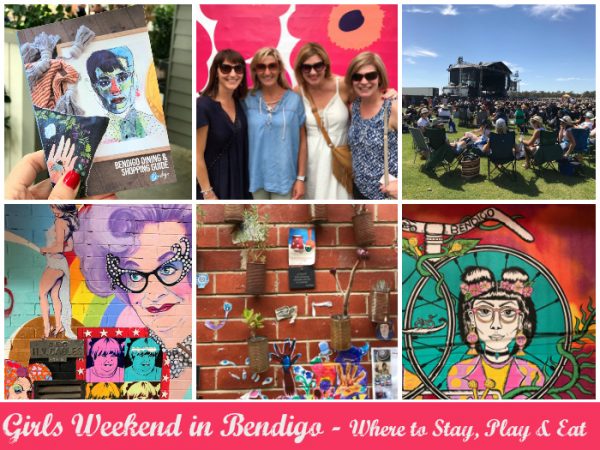 What to Do
1. Time Your Visit With A Local Event/Exhibition/Festival
There are plenty of regional events around Victoria and other states that are well worth a visit and planning a weekend around.
We planned our weekend away around our tickets to the Red Hot Summer Tour at Bendigo Jockey Club.
We had a cracker of a day at this all day event, seeing five great Australian bands live, culminating in the evergreen Johnny Farnham who was the headline act.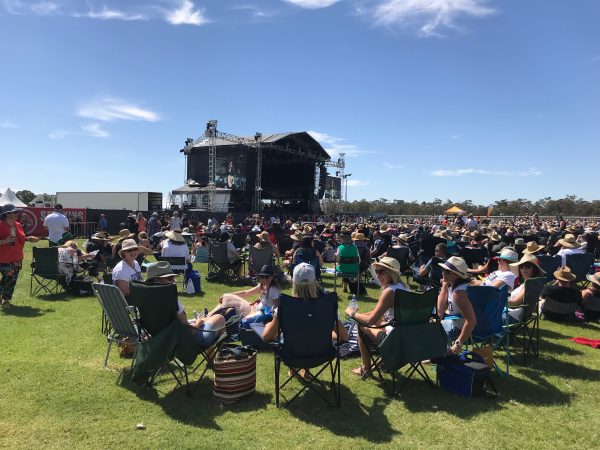 There may also have been some moshing involved.
There are many other seasonal and regular events, festivals and concerts in Bendigo and other towns, so do your reconnaissance before you book and it will pay off in spades. Expect to pay a premium at peak times though.
If you're after a quieter weekend, avoid such events and go off peak.
2. Visit the Bendigo Art Gallery
The Bendigo Art Gallery has a habit of attracting world class exhibitions which has really put it on the radar. It's a beautiful gallery in and of itself too, with a fab permanent collection as well.
Two years ago I loved the Marilyn Monroe exhibition and before that was the wonderful Grace Kelly tribute. This time around we visited the Finnish design house Marimekko exhibition which is running until 11 June 2018.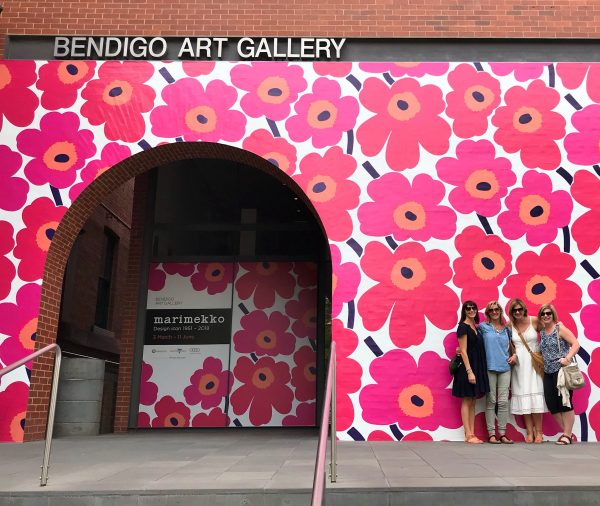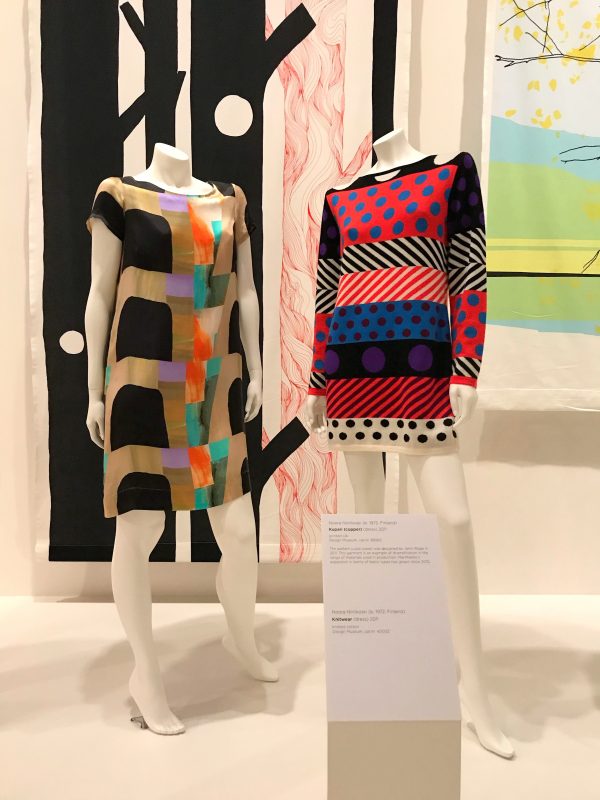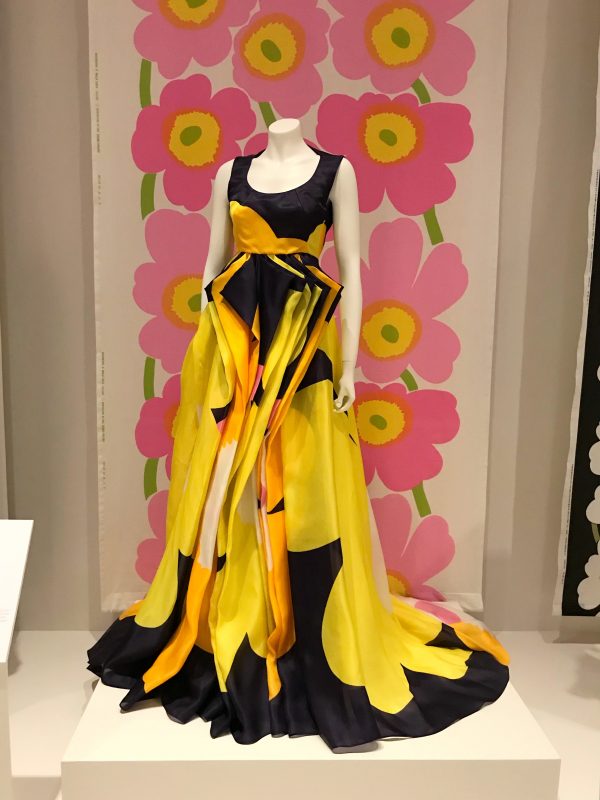 Both times tickets were around $15 and the exhibition took about an hour to see very thoroughly. I reckon this is the perfect way to start a day of wandering. If you're looking to plan a future weekend around an exhibition, you can check out upcoming exhibitions here.
Other regional areas have galleries and museums that are well worth visiting. We've visited similar places in Geelong, on the Mornington Peninsula and Ballarat to name but a few.
3. Hit the Shops
There's plenty of retail therapy to be had in Bendigo and you'll find lots of great intel in these great little – and free – guides which you'll find all over town.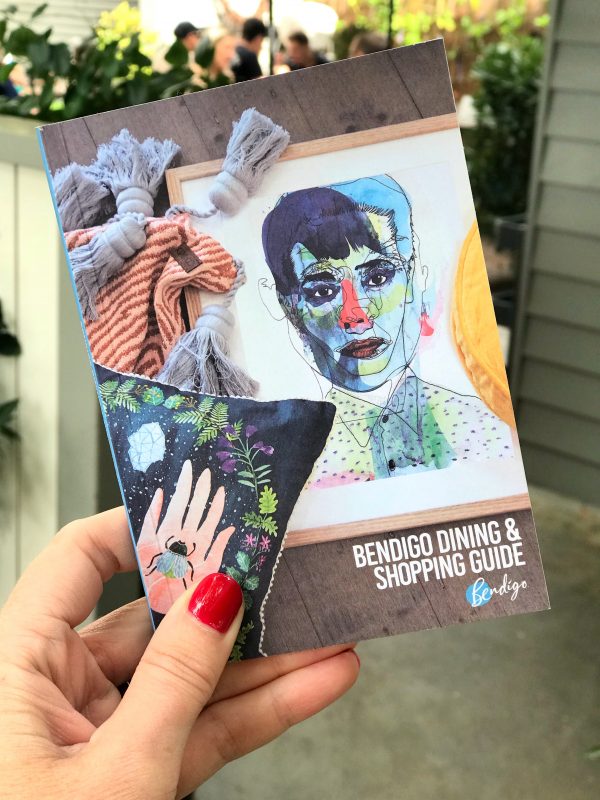 I always head to Bath Lane for the fab homewares Emporium Oliver Birch as well as some smaller clothing boutiques. There's also an excellent toy shop there too – Mr Good Times – if you want to stock up without the kids around.
Robe in Chancery Lane, pictured below, is also well worth a visit for higher end womenswear (Sass & Bide, Rollie Nation and IvyLee Copenhagen boots) and menswear.
4. Chancery Lane
You'd expect to find this hidden alleyway in Melbourne or some exotic European destination but you'll find it in downtown Bendigo running between Pall Mall and Hargreaves Street.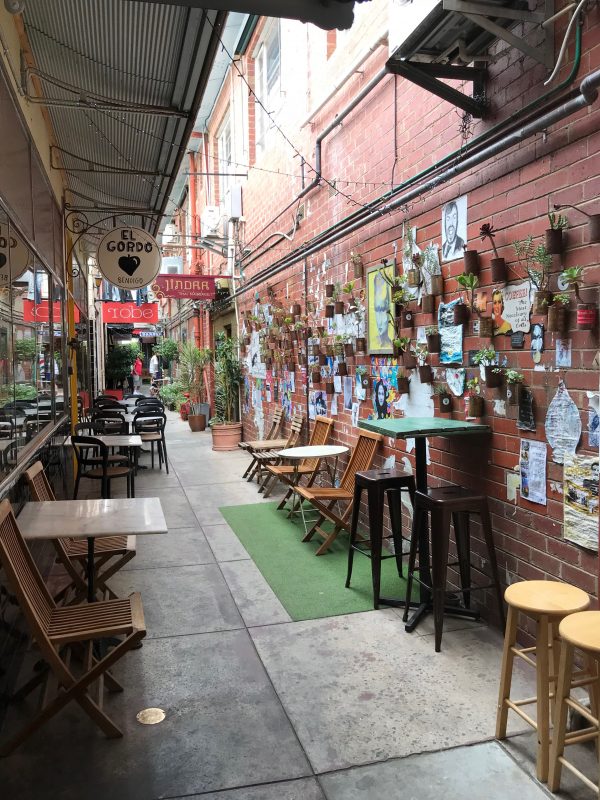 With colourful street art, a small collection of gorgeous shops and cafes including the divine florist Libertine, you'll feel transported and inspired …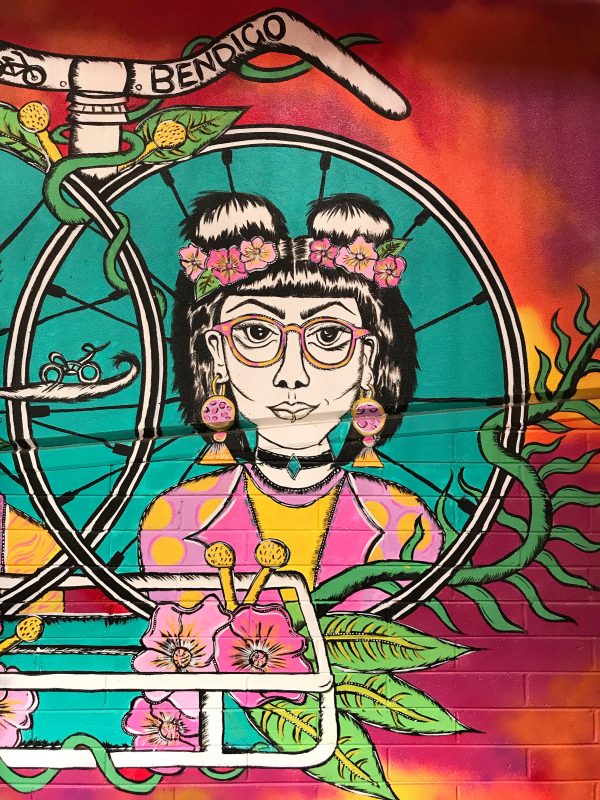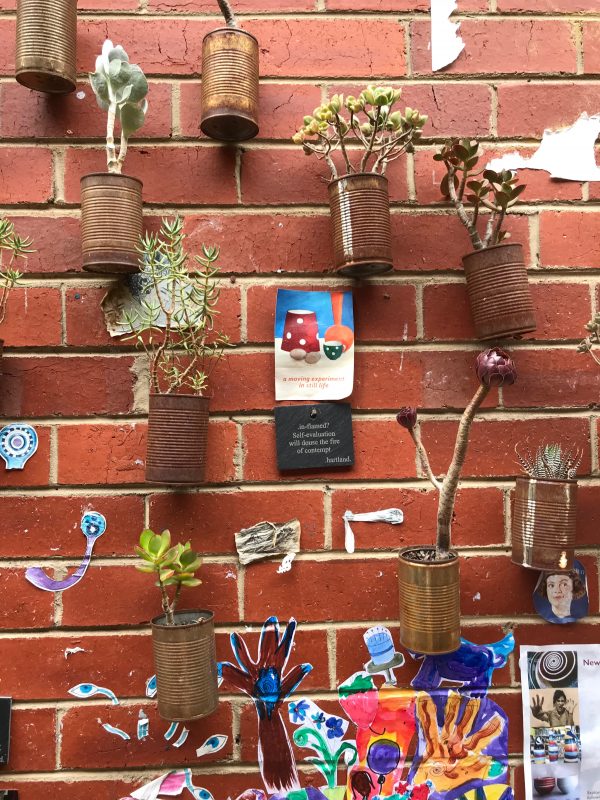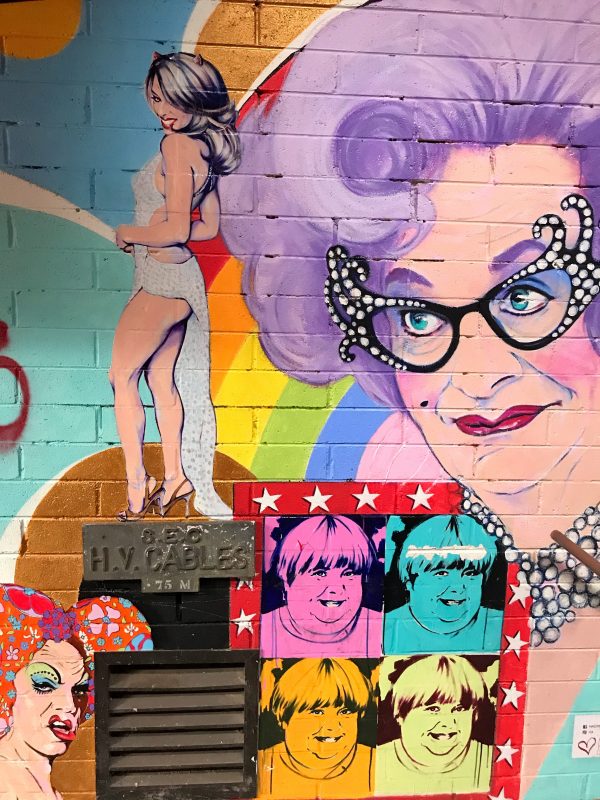 We also popped by Chancery Lane for a post dinner cocktail at The Dispensary but double check the opening hours if you're planning a later visit –  it closed at 11pm on the Friday night we visited.
5. Lakeside
With all the great eating to be had in Bendigo, you'll be pleased to know there are plenty of places to go for a run or brisk walk including nearby Lake Weeroona and Lake Eppalock in town.
If you're not feeling a cardio compulsion, BYO picnic rug or take a leisurely stroll instead.
There's also the deck at The Boardwalk cafe (mentioned below) if your idea of lakeside involves a deck and a view.
6. Get Your Craft On
If you're of the crafty persuasion, visits to Bendigo Pottery (our kids booked in for a class when we visited) or the Bendigo Woollen Mills will be a must. You might also want to plan your visit for the Women of Wool festival in July.
7. For Culture Vultures
Bendigo has a rich gold mining history which you can learn more about by visiting the Central Deborah Gold Mines, riding the Vintage Talking Tram and visiting the Chinese Museum. For more details – and to read about our visit with the kids when we visited these places – head to my Bendigo With or Without Kids post.
Where to Eat
For breakfast/brunch/lunch on a sunny day, it's hard to beat the sunny courtyard at Percy & Percy.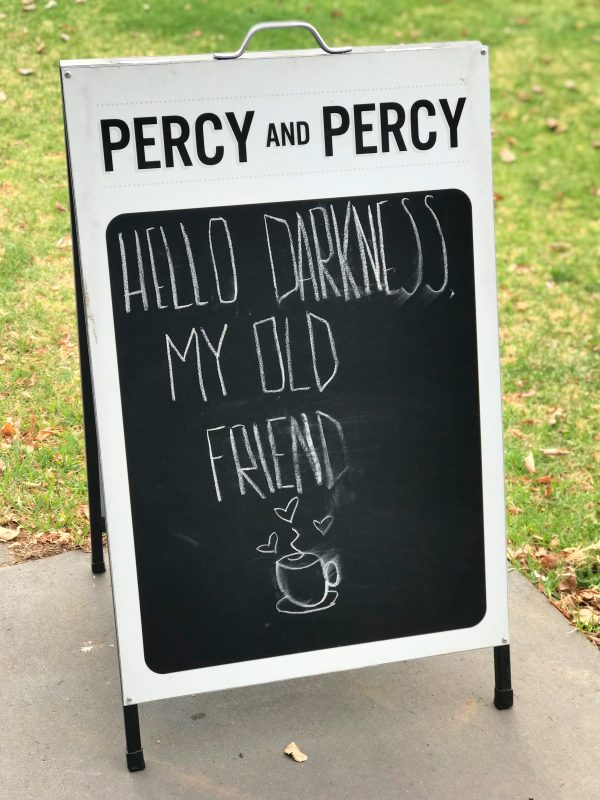 If you like a view, head for The Boardwalk overlooking Lake Weerona but definitely book ahead – we couldn't nab a table on the Sunday morning our party of ten visited.
I've also visited Cortille on Lyttleton Terrace, pictured below, on both visits and while the service wasn't quite up to scratch most recently, the food and coffee was very good.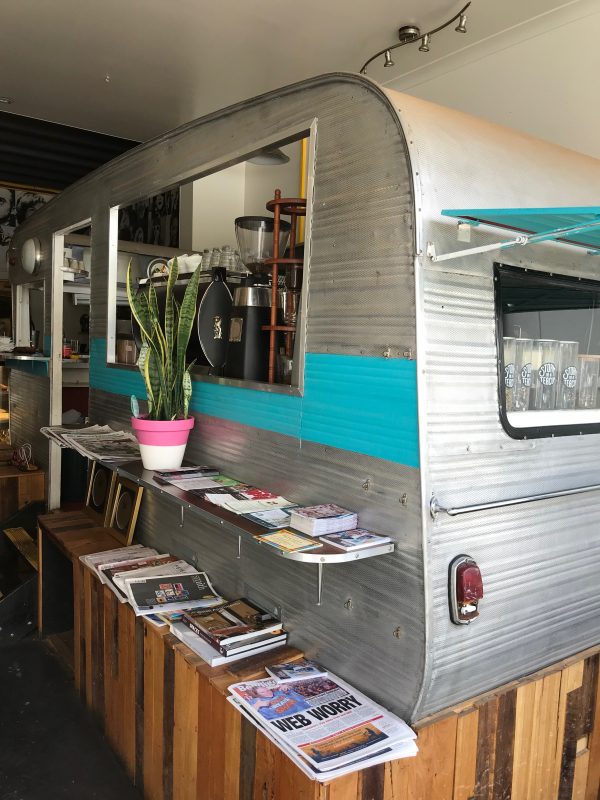 Hello homemade waffles with salted caramel sauce!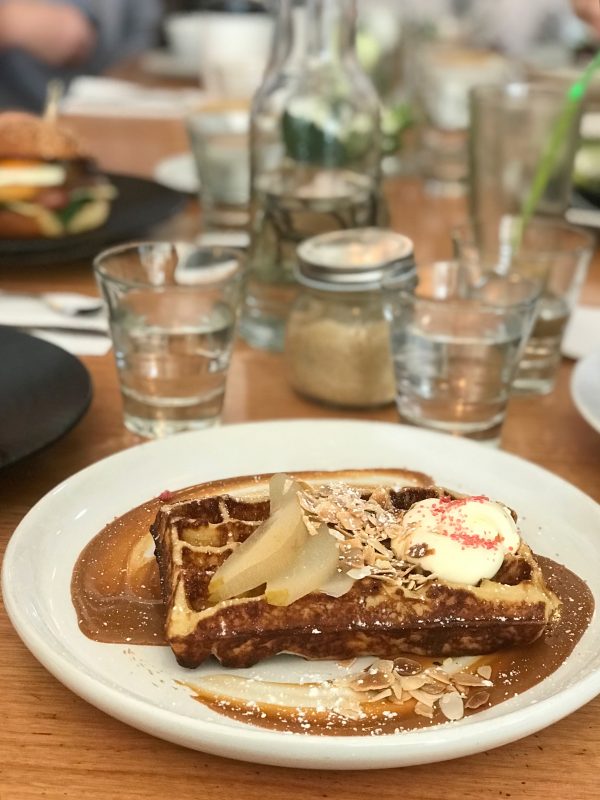 Il Gordo in Chancery Lane is handy if you're nearby too.
For dinner, if you're after wood fired pizza and top notch meat, try the recently refurbished steak house The Woodhouse. We appreciated the patient and good natured service of our waiter Dan who looked after our table of twelve.
For something special and higher end, I'd highly recommend Masons of Bendigo. The degustation is $65 and worth every penny. I am still thinking about the dinner I enjoyed here two years ago!
To avoid disappointment, especially with a large group, I'd recommend booking ahead if possible.
Where to Stay
With our party of twelve, we stayed across two properties – the Condel Inn BnB (here's the link to the Facebook page and it's also listed on Stayz and Air BnB), located on the corner of Hargreaves St for eight of us, and four girls stayed at the Quest apartments. I stayed at the Condel Inn BnB pictured below.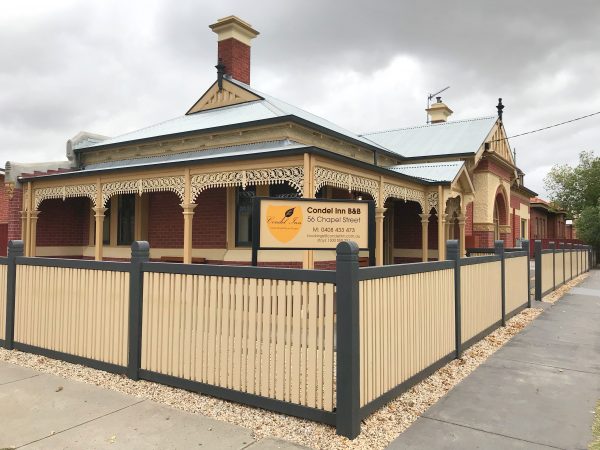 We were thrilled with it as it was very comfortable, clean and well priced accommodation for our party of eight.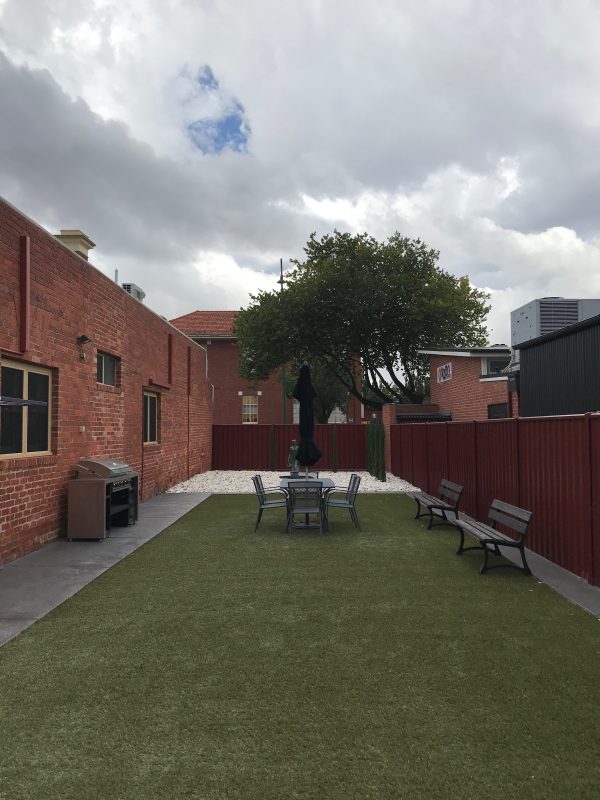 With four bedrooms and two bathrooms and a large living room and outdoor area, there was plenty of space and all eight of us were able to sleep in our own beds too which was terrific.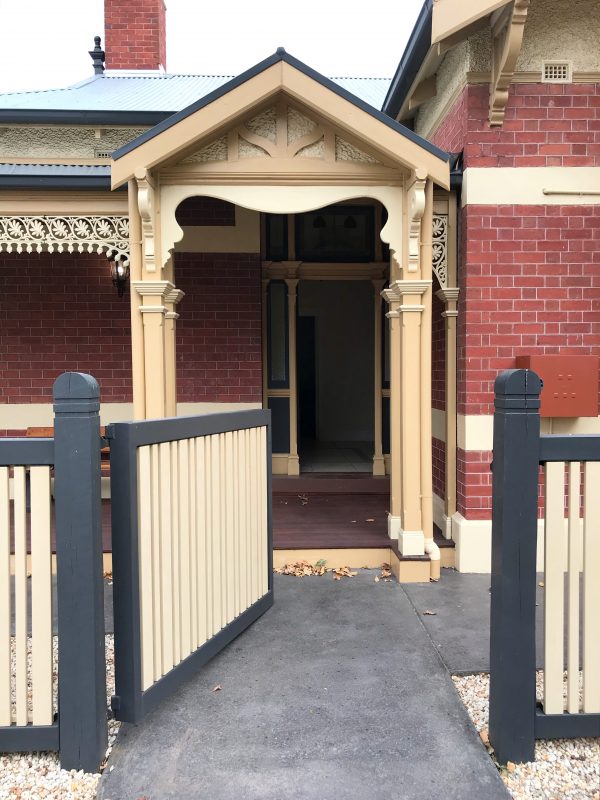 In terms of location it was a short walk in to the centre of town and Percy and Percy was conveniently located a few houses away, ideal for that early morning coffee run or an easy breakfast.
As an aside, this house would be perfect for two families with kids too. The adults could share the two queen bedrooms which both have semi ensuites and the kids could be divided in the remaining two bedrooms rooms – one has four single beds and the other has two single beds.
There's a big car parking area which would be perfect for scooting and bike riding and plenty of outdoor space to run around.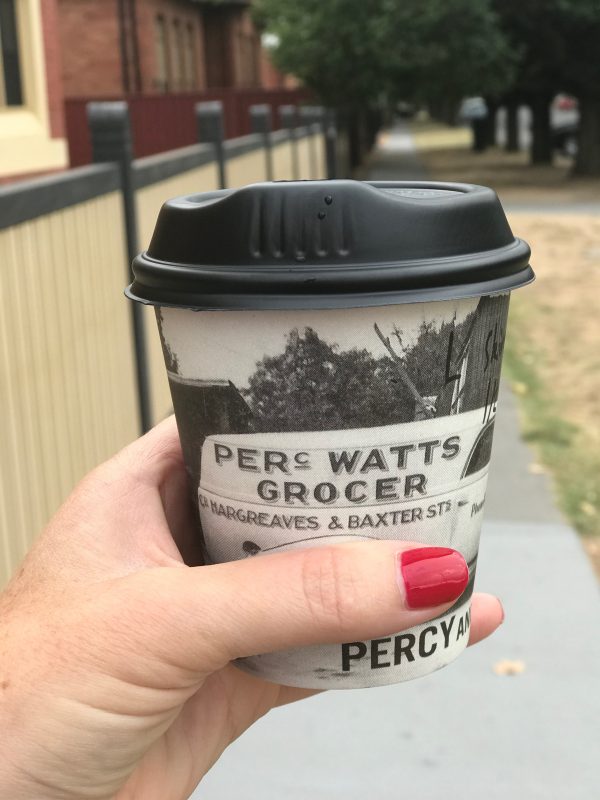 When I visited with my family (two adults and three kids) a couple of years ago, we stayed at Lara House which was a lovely and well appointed little cottage but a bit further away from all the action.
Have you been to Bendigo lately? What would you add to my list? Where did you stay?