I have an unusual confession to make.
I have been to New York twice in the last eight years but, until recently, I hadn't visited Sydney for over a decade.
Maybe, possibly twelve years.
I know.
So you can imagine how excited I was to be invited to visit Syds for a whole five days recently.* I spent three days for my agency, The Remarkables Group annual conference (you can read the backstory to that here). Then I stayed on for the weekend to check out some sights around Sydney as a guest of Destination NSW.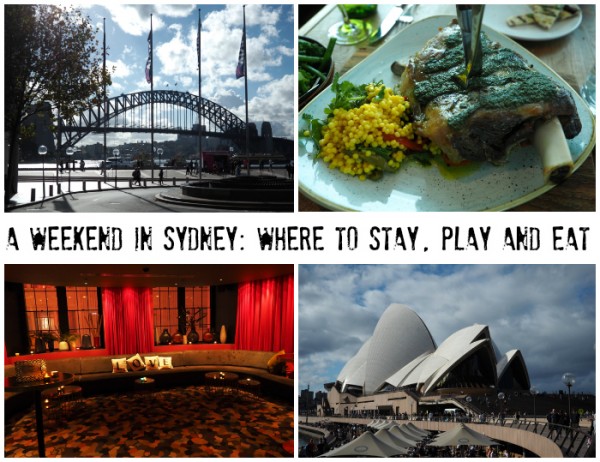 And what an awesome time I had in Syds. I spent most of my time in the CBD where I found a thriving food, fashion and arts scene. While I had limited time and no car, I managed to see and do some great things.
If you are heading to Sydney for the weekend or a brief stopover, I hope that this post gives you some ideas for your stay, particularly if it's been a while in between visits. It's by no means a list of all the things to do in Syds but hopefully it's a good place to start.
Where to Stay
I spent the first two nights of my stay in Sydney at the fabulous Pier One Sydney Harbour in The Rocks. It's a modern, well located hotel with views, nestled at the foot of The Sydney Harbour Bridge, right on Sydney Harbour.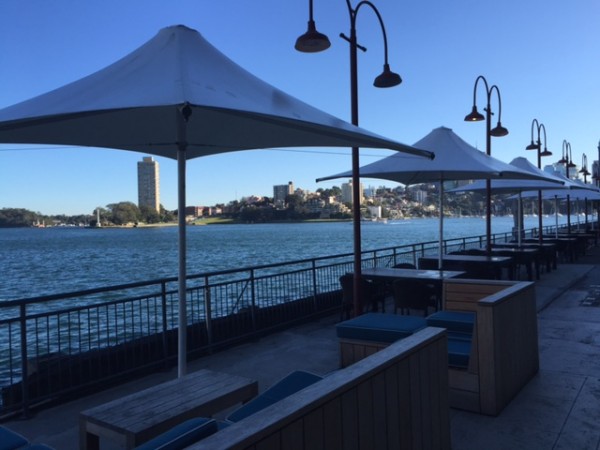 The twin room I shared with the fabulous Sonia Styling was comfortable and spacious. The area around the bar was dotted with velvet armchairs and sofas and was the perfect spot for an expresso martini or three.
Breakfast at The Gantry was delicious and the coffee was great.  I found the staff to be accommodating and friendly. Our conference room and catering were also excellent. As we had an action packed schedule, I didn't have an opportunity to explore this area by foot, but if you are looking for a beautiful hotel with views and proximity to The Rocks and the Bridge, this would be an excellent option.
After my two nights at Pier One, I moved to QT Sydney for the weekend. Located smack bang in the middle of town on the corner of George and Market Streets, next door to the State Theatre, opposite the QVB and diagonally opposite Pitt Street Mall, this is a seriously hip hotel. It's such a fun, quirky, well designed hotel, which relishes it's art deco past but is modern and luxurious all at once.
Having stayed in the QT Gold Coast twice before (which I loved – read more here), I had high expectations. Those expectations were well and truly surpassed. In fact, I think I may run out of superlatives so I'll let these photos speak for themselves.
The QT is the perfect hotel for a couple on a child free weekend who want to be in the middle of everything or a girls weekend given it's proximity to, well, all the shops. Robert Marchetti's Gowings Bar and Grill is also excellent and worth adding to your itinerary. I had two excellent breakfasts there, my favourite being the omelette with smoked salmon, goats cheese and a watercress and lemon salad, below.
It's also a great place for a cocktail or three. On the Saturday night I was there with the fabulous Kirralee from Escape from Kids and Kim-Marie of Kimba Likes, there was a DJ on the decks and a great ambience.
There's another bar/lounge area near reception too, above, if you're after somewhere a bit quieter for a drink or chillax during your stay.
I also visited their fantastic SpaQ during my stay but I'll say more about that below.
We also visited the newly re-opened Incontintental Hotel in Double Bay – we caught a water taxi across the harbour from Pier One which was my Sydney rock star moment. It's a beautiful hotel, and I've tried to capture this in the photos below.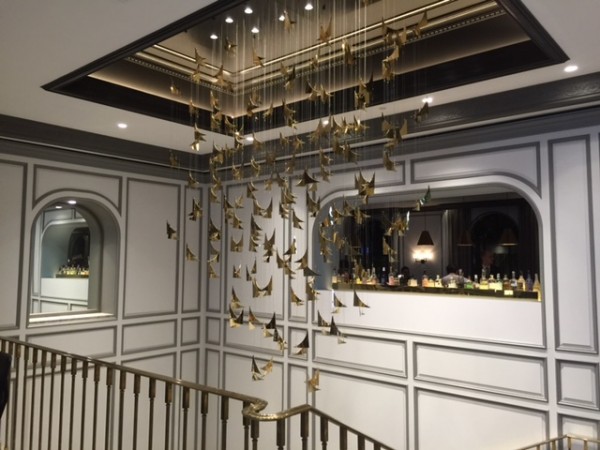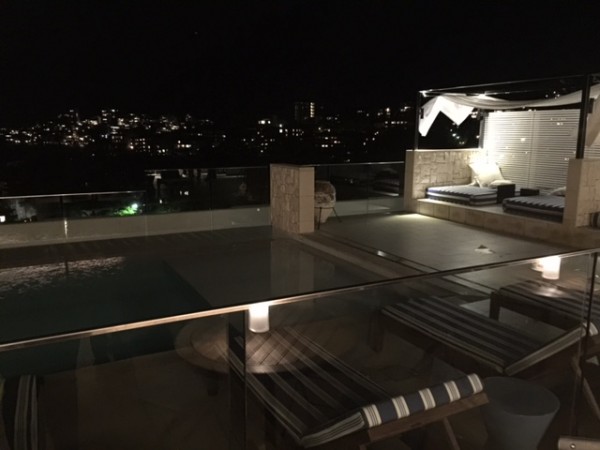 Set in the picturesque Double Bay village this fab hotel has it all – we had canapes and the most sublime hot apple pie cocktail at their rooftop bar and pool, above; a delicious dinner and house cider at the Stockroom Restaurant prepared by French chef Julien Pouteau, below; and then a very civilised dessert and expresso martini experience in the luxe Stiller gin bar, below.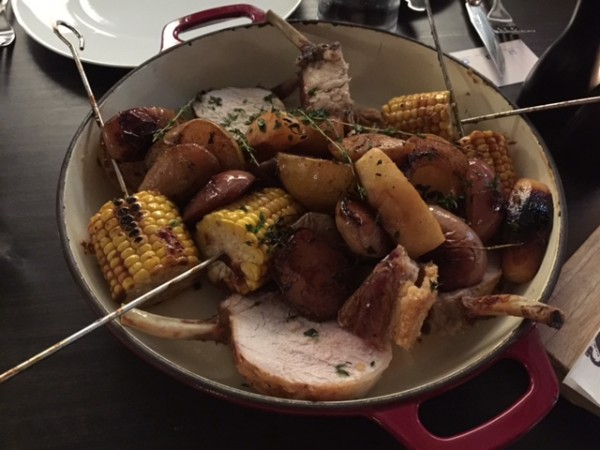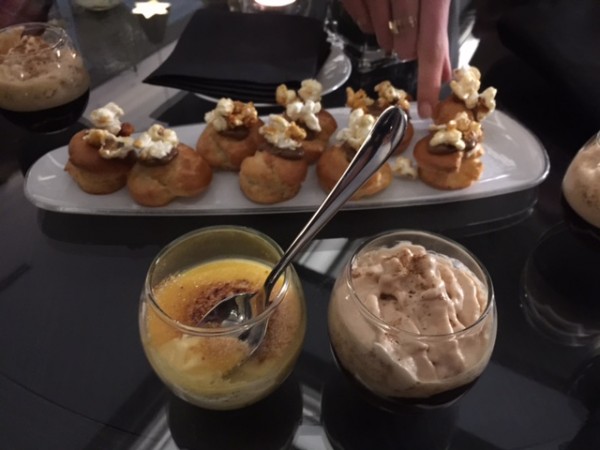 This would be a great hotel for a romantic getaway with shopping, food and waterfront views and beach access close by.
If you are travelling to Sydney with your kids, check out this excellent post of family friendly accommodation options in Sydney here.
What to Do
1. Shopping – The shopping in Sydney is fabulous, as you'd expect. In the immediate vicinity around QT, I found Westfield Sydney, Myer, the Queen Victoria Building, Midcity, The Strand and Pitt Street Mall.
I spent most of my shopping time in Westfield Sydney – five levels of retail space situated under the Sydney tower. From the newly opened, high end Harrolds, Agent Provocateur and Kate Spade through to the 100 Squared Emerging Designer Market on Level 1, there is something for everyone.
You'll also find international brands such as Sephora, Zara and Gap here sitting alongside Australian fashion brands including Ginger and Smart, Willow and Sass and Bide. There's plenty in between too.
I caught up with Westfield stylist Eva here too who kindly showed me around. We had a lovely morning tea in the gorgeous Laduree Kitchen, the perfect place for some downtime in between laps. And maccarons of course!
2. Sightseeing – If you're staying in the CBD, you are within walking distance of some great sights.
From the QT in George St, I walked to and around St James Park, down Macquarie Street, past the Hyde Park Barracks and other municipal/public buildings, the Domain Gardens down to the Opera House & Sydney Harbour Bridge. This pleasant walk took me a leisurely 25 minutes.
It was a lovely Autumn day the afternoon I visited, so, I decided to take a seat at The Opera Bar and take in this breathtakingly iconic view, just a little while longer.
3. Something Relaxing, like a spa treatment. I'm no spa junkie usually but I did spend a blissful hour in the SpaQ with Aurora, as part of my QT guest experience. As my appointment was late morning, I opted for the Uspa Custom Facial which was nothing short of sublime.
Spa hair aside, I was able to function (as opposed to lapsing into a post spa coma as I tend to post a massage) and continue my sightseeing. Ideally I'd book a spa treatment for first thing so I could shower after or later in the afternoon when I could have a bath/nap before heading out.
If the fellas are feeling left out, there is a menu of treatments, massages and skin care services especially for the gents at Spa Q not to mention the old school Barber Shop next to SpaQ. Seriously, the QT has thought of everything.
I also indulged myself with a cheeky late arvo blow wave at the Joh Bailey hair salon in Myer, Pitt Street Mall. It was quite the novelty to have a spare hour on the weekend! For prices and to book online, click here.
4. Art + Food – I love to check out the local gallery when I travel and the Art Gallery of NSW did not disappoint. I walked there from the QT and it took around fifteen minutes, via St James Park and the Domain Gardens on Art Gallery Road, through which I caught a glimpse of that famous Bridge again.
The Gallery is overlooking the water and is a compact, well thought out space. We managed to cover one floor and the special exhibition (the excellent The Photograph and Australia), nearly 2/3 of the gallery, in an hour and a half. The highlights for me were the Sidney Nolan works and this Brett Whiteley.
The Art Gallery of NSW also houses the rather fabulous Chiswick at the Gallery restaurant, a dining venue co-owned by Matt Moran and Peter Sullivan. It's a simple but contemporary dining room with views overlooking Woolloomooloo and Sydney Harbour.
It's touted as casual but I'd say it's a bit smarter than that. The decor was modern and understated without that high dining stuffiness. With views like this it's no surprise that it's open for lunch seven days a week and dinner on Wednesdays.
The food was simple but excellent. The flatbread was flavoursome and a nice light starter. The signature slow cooked lamb, at $72, was a very generous serve and enough for 3 adults with a couple of sides.
I love a lunch out and this is a really lovely way to experience a different side of Sydney. Make sure you book ahead though as this is a popular spot.
5. Hit the Harbour – When I visited Sydney a long time ago, I remember catching a ferry and spending a great day at Manly.
This time around, we caught a water taxi from Pier One (near The Rocks) across to The InterContintental Double Bay.
If you'd like to venture further afield without hiring a car, head to Circular Quay for a ferry. It's great to see Sydney from the water and to get out of the city too.
6. Check out the vibrant Sydney food scene – Without exception I had excellent food in Sydney.
One of the highlights was Saturday night at Mr Wong.
Hidden away in a city laneway, Mr Wong is a bustling restaurant over two levels. It's interiors are a mash up of retro meets traditional Chinese decor with woodblock prints, calligraphy, bamboo fans and colonial furniture. It's a fun place with some seriously excellent Cantonese food.
The serves were generous so I shared the steamed dim sum platter (8 dimmies) for entree and the popular sweet and sour crispy pork hock, which was mouth wateringly good, and a side of green vegetables. Given the serves are so generous, it would be a great place for a group so you can sample more widely from the excellent menu.
All of the hotels I ate at had great food too – as detailed above.
Further Afield
If you have access to a car or have friends willing to take you, a trip to Roseberry, an inner city suburb 6 kms south of the CBD, is an excellent idea. In a former industrial area, a number of great places have sprung up, all of which are next to each other on the estate.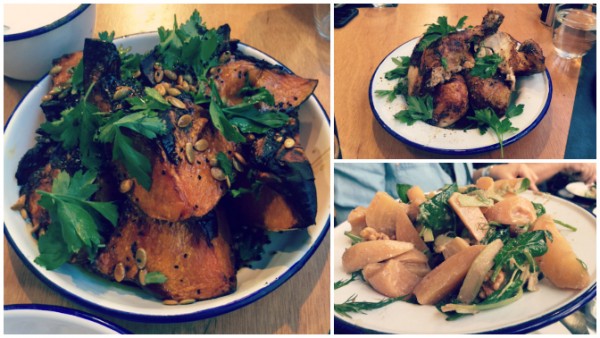 Here we had a delicious lunch at the excellent Kitchen by Mike (I am still dreaming of this wood fired pumpkin salad, above), had a brief wander in the enormous, fabulous Koskela design store which shares it's premises with Kitchen by Mike; the sublime Black Star Pastry where we sampled their signature Stawberry Watermelon Cake with Rosewater Cream, below – they sell 2000 serves of this cake a day across their Sydney bakeries, find out why – and the uber cool Archie Rose Distillery where you can sample house made spirits in very cool glasses.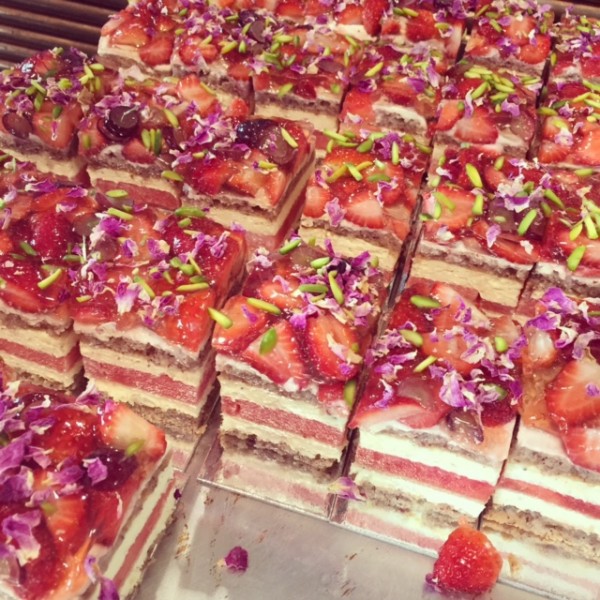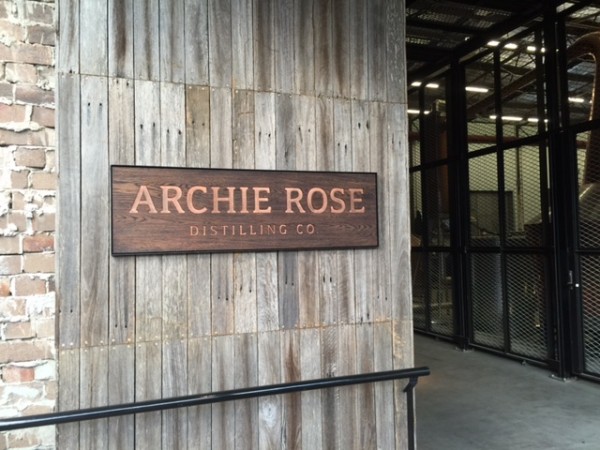 Megan Morton, the stylist also runs her school on the premises and there's also another fab home wares store that I would have liked to have a wander through. It's a one stop shop and definitely worth adding to any itinerary.
In a nutshell?
I loved my time in Sydney and was really impressed with what I saw, did and ate.
I found it easy to navigate my way around and was surprised that I managed to see so much on foot.
I'd love to return with my family and check out some other city neighbourhoods, the world class beaches and the weekend markets. I think it's high time I made by Bondi debut too. Next time!
If you liked this post, you might also like this post I wrote about my long weekend in Byron Bay here.
* I was thrilled to be a guest of Destination NSW during my time in Sydney. For more info and to plan your trip, check out www.sydney.com.
Have you been to Sydney lately? What did you love? Any recommendations, tips or traps? We'd love to hear from Sydney locals too!