Have you ever come back from an event so inspired and motivated, you want to tell everyone about it?
Well, that's how I'm feeling having spent the last few days at the Problogger Training Event on the Gold Coast.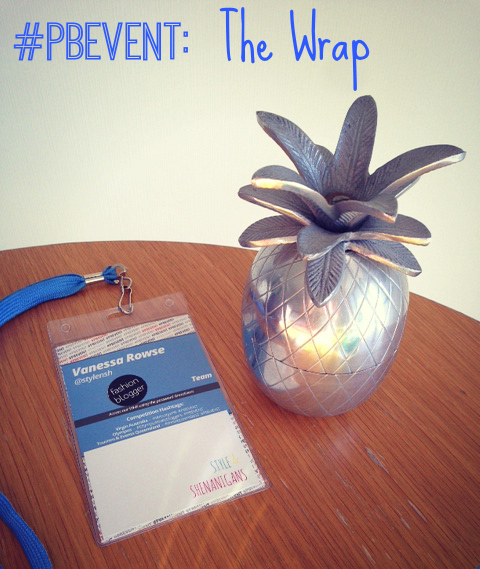 The things I learned and the people I met will be impacting this blog in the months to come so I wanted to take you on the journey with me. I'd also like to tell you about some totally rad places, things and people that might be of interest to you.
Before I launch in, I should tell you that Problogger and Mr SnS are one and the same and that while I've seen the growth of this event over the last five years from the inside, this was the first time I have attended the entire event as a participant.
1. The Hotel
For the second year running, The Problogger Training Event was held at the uber hip QT Hotel. This is a hotel so fun and so fab, I barely know where to start.
So perhaps I should start at the beginning.
The QT Hotel Gold Coast is in Surfers Paradise, a good 30-40 minute drive from Cooloongatta airport.
When you arrive in the QT's foyer, you are greeted by this retro, fun not to mention sensible lemonade stand. I don't know about you, but a refreshing drink with a straw pretty much covers all bases after a long journey and instantly puts me in the holiday zone.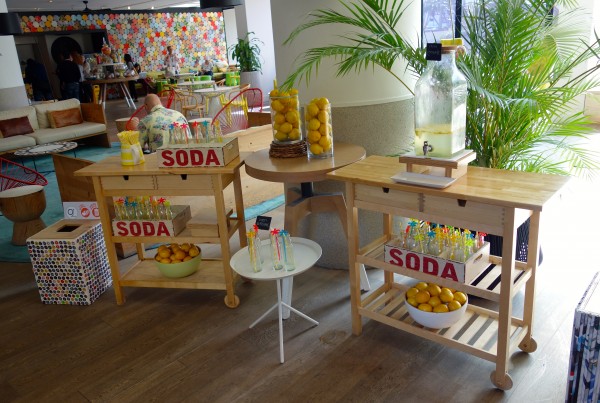 In the large space surrounding reception, you'll also find plenty of seating and tables for leisurely catch ups, great coffee and snacks at FIXX cafe.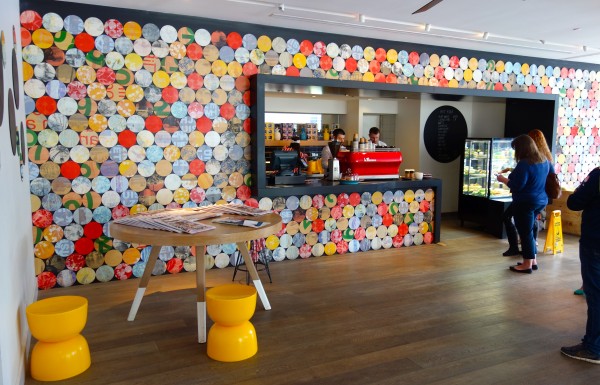 There is also a beautiful mint bicycle which you can hire if you feel like popping on some gingham shorts and going for a ride.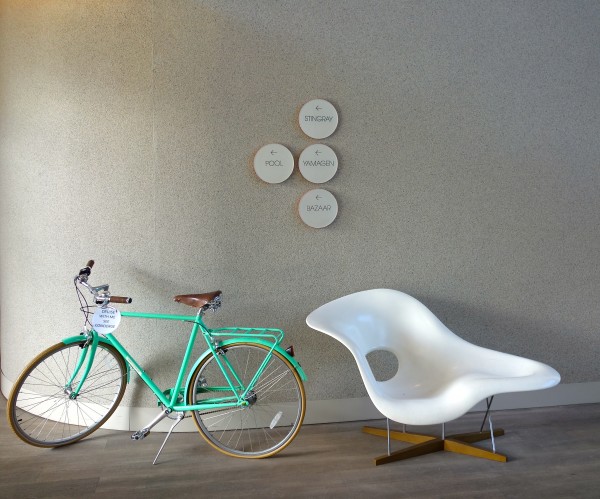 In the rooms, inside an old school string bag hung on the wall, you'll find a couple of pairs of thongs if you decided to pop down to the beach and came unprepared. How cool is that!
The fabulousness doesn't stop there. The breakfast buffet at Bazaar is out of this world. The usual fry up suspects get the royal treatment here with quality bacon, roasted roma tomatoes, mushrooms which are served in a delicious buttery herby sauce and eggs anyway you like them.
In addition, you'll find a great range of seasonal fruit, an extensive range of pastries, mini bircher mueslis, made to order omelettes, savoury options and my all time breakfast indulgence, berry and cinnamon bread and butter pudding.
There's nothing like a coloured straw in your juice to put a smile on your dial too.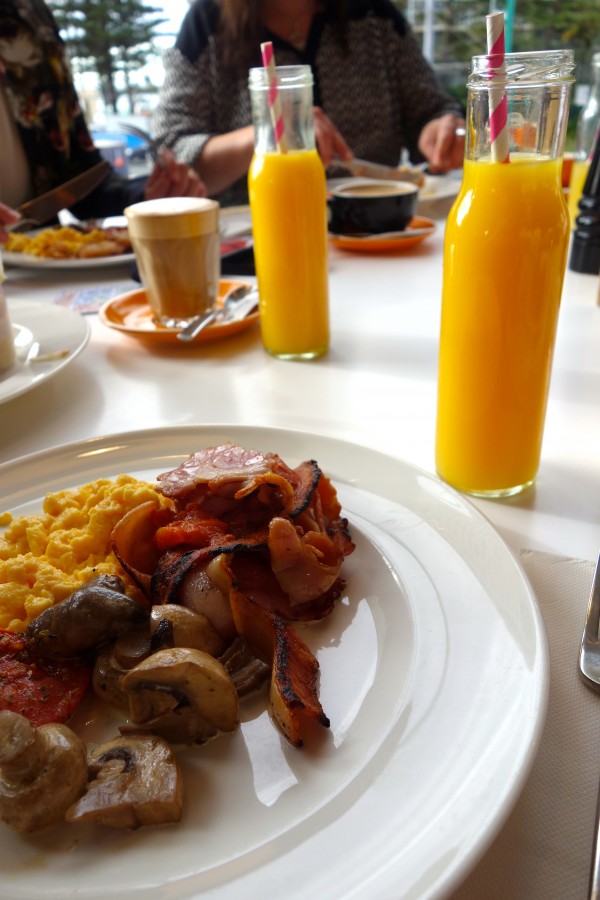 Stingray, the bar on site is also a great venue for beverage or three. I was particularly taken with their apple and mint martini.
During the event, the catering was first rate and included lots of fresh fruit, great salads and healthy options. My faves were the salted caramel dessert parfait on Friday, and the onion rings, mini burgers and pork sliders on Saturday.
2. The Speakers
The speakers this year were, as usual, first rate.
I enjoyed and was inspired by all the international speakers (Pat Flynn, Rand Fishken, Chris Ducker and Matthew Michalewicz).
They were all excellent speakers, presented quality content and included plenty of humour (Chris Ducker shared an edited version of this parody of Instagram which reduced me to laughing tears).
I was disappointed to miss Geraldine DeRuiter's presentation which I heard from many people was touching, inspirational and all round fab. I'll be listening to it online.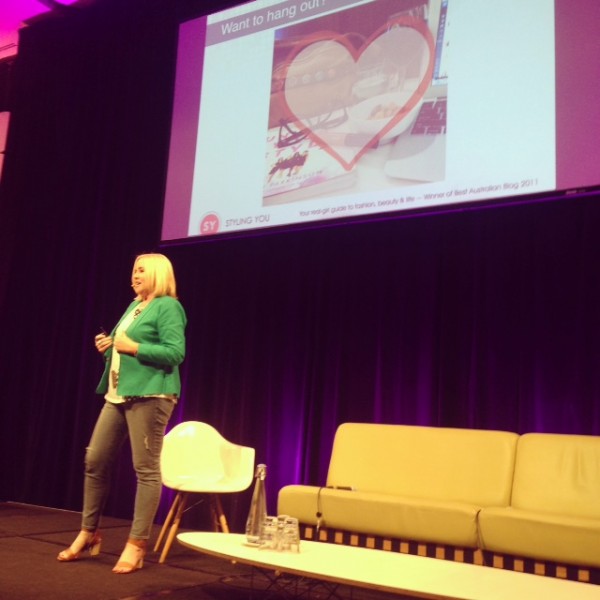 I was also impressed by the calibre of our home grown speakers – Nikki from Styling You, Laney Galligan from Agents of Influence, Stacey of Veggie Mama, Lucy Feagins from The Design Files were the stand outs for me. They each shared valuable knowledge, experience and advice from their own successful blogging/professional businesses.
3. Unfolded Annie Sloan Chalk Paint Cocktails/Craft Workshop
I haven't got my craft on while sipping cocktails lately, but by golly I did enjoy this fantastic event on Thursday night.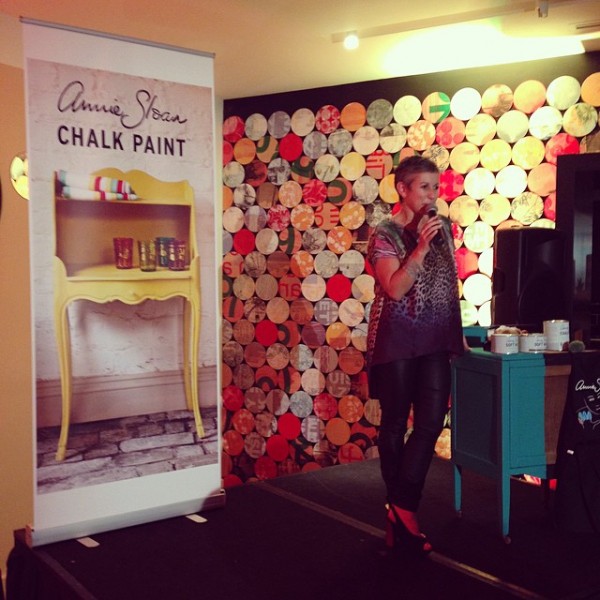 I didn't know anything about Annie Sloan chalk paint beforehand, so let me give you the heads up. Annie Sloan's chalk paint is a unique paint designed by British painter Annie Sloan which you can use without primer/sanding/preparation on a range of surfaces including wood, fabric, metal and plastic. You can paint plastic chairs, walls, old furniture – anything you like.
The "chalk" aspect of the paint refers to it's texture – it is not actually a chalk board paint (that's what I thought too!).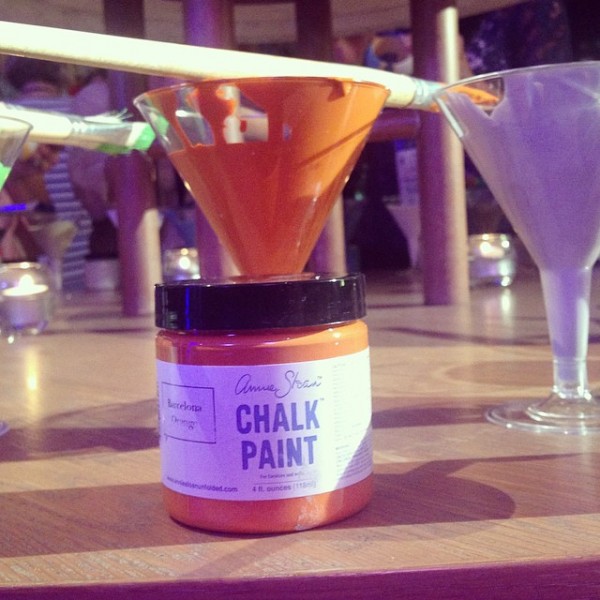 It comes in an amazing range of colours which you can mix and match like children's paints to create any colour you like.
A 946ml tin retails for around $60 (shop it online here) and goes a long way – we were told a tin of this size would cover around eight pieces of furniture. I reckon this is the perfect paint for the lazy but enthusiastic crafter/recycler and would be especially handy for children's bedrooms and spaces.
 4. The People
For me, probably the biggest highlight of the weekend was meeting people I have "met" online in real life. Some I have known for a year without ever clapping eyes on them IRL.*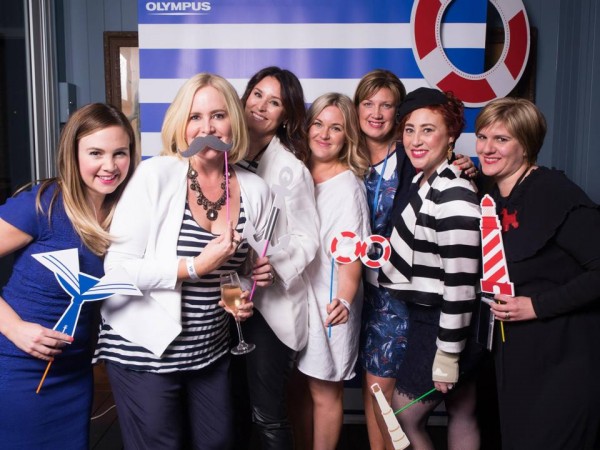 ABOVE: Sonia from Sonia Styling, Nikki from Styling You, Rachel from Redcliffe Style, Emily from The Beetleshack, moi, Kim-Marie from Kimba Likes and Belinda from B Being Cool.
It was just unreal to meet so many people whose blogs I read every day, whose writing and style I admire (including several in this beautiful group of women above) and the awesome Anna from Colour Me Anna, below.
A massive shout out to Olympus for these awesome photos too. These shots were taken by Olympus at the Friday night networking event at Helm Bar. You can check out their whole album here.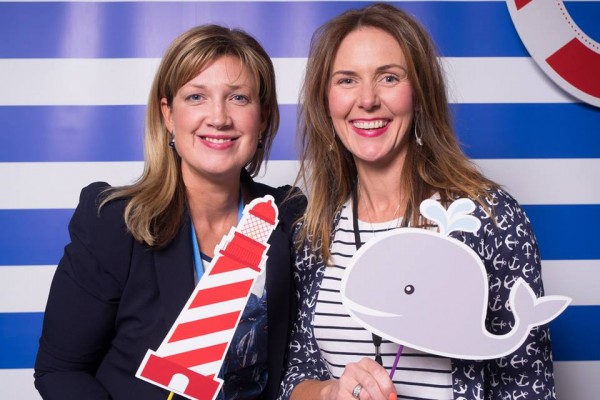 I was also thrilled to meet people just starting out (make sure you check out Belinda at Gallerie B and Kirralee at Escape with Kids) and even a few people who read this blog which was awesome and humbling.
So that's my wrap of a very action packed, fun, inspiring and motivating weekend. Thank you to the #PBEvent team and all the fabulous people for making it such a brilliant weekend.
*In Real Life
Did you go to #PBEvent this year or have you been before? What were your highlights? Could you do with some inspiration or a fun weekend away? Do you have a penchant for nautical clothing and props?