It's funny how life comes full circle sometimes.
When I was 17 years old and in my last year of high school, I was ambitious, hard working and determined to make my way in the world.
As a lucky girl on a full scholarship to a private school, coming from a single parent family, I had a strong sense of what I wanted and didn't want in life.
At my all girls school, the message we repeatedly heard was, "You can do amazing things. You can be anything."
It was a message repeated at home by my mother, who showed, by example, that with hard work, sacrifice and smarts, anything is possible.
I remember visiting University Open Days and agonising over my preferences.
Law or journalism? I was torn.
In the end, my need for certainty excluded journalism – the portfolio and interview components left room for uncertainty and discretion. As it transpired, I missed out on being accepted into a law degree by a whisker. At the end of my first year of Uni though, I gave it one more crack. I applied for a transfer into law and was accepted.
I was back on track.
Five busy years later, I graduated. I started and finished my Articles, met and married Mr SnS (you can read more about our story here), and then followed five years of intense work: as a family lawyer working with women and children escaping domestic violence; then there was a two year stint working in the Children's Court; and finally across to working with and for people with physical and/or intellectual disabilities, psychiatric illnesses and dementia. It was challenging but meaningful work and, for the most part, I loved it.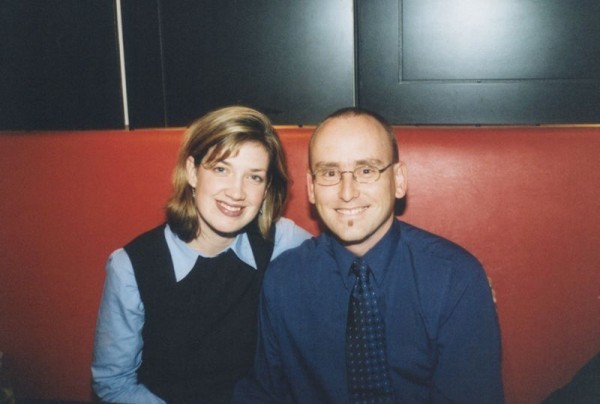 In the meantime, I relaxed by shopping, planning holidays, entertaining, travelling, shopping on holidays, eating out, starting my first book club, styling my home and reading interiors and food magazines.
Then I had my babies.
And, well, work just wasn't quite the same anymore.
Something had shifted. I felt a desperate need to be creative. When my eldest son was 6 months old, I started by making and selling artwork for children's bedrooms at markets. I made cards. I even started sewing – well, almost. I did actually buy myself a sewing machine.
After I returned to work following my second round of maternity leave, I changed gears work wise and became a part time consultant at a private firm. It was intellectually challenging and interesting work alongside great people. I felt extremely fortunate that I'd been able to change direction career wise with small children.
Then I had my third son and, with two other children not yet at school and the logistics of all of that overwhelming me, I decided to take extended leave.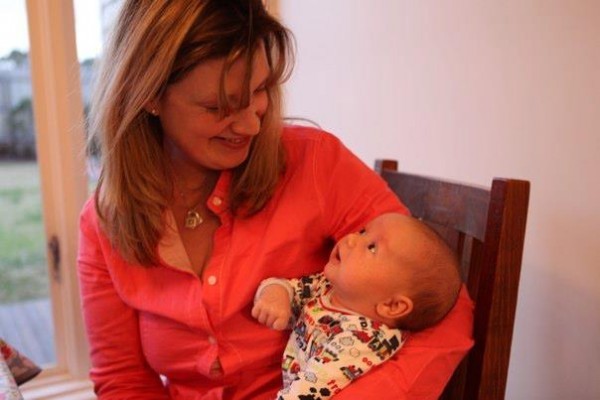 I had a nagging feeling. Maybe, maybe while I was on leave, now was the time to start that blog.
That blog that I knew that if I didn't start, someone else would.
Mr SnS, being a blogger himself, had been saying to me for years that I should start a blog. But I wasn't in the right head space then. Now I was.
So, with major nervousness and trepidation, I began.
It started with the name: Style and Shenanigans.
Yep, that pretty much summed up my life (as it still does) when I began. My three boys, then aged 7, 5 and 2, kept me on my toes.
And up to my eyeballs in Lego and noise.
I love them and our chaotic, happy family life of course, but I still loved all the beautiful things and was always striving to find ways to merge them: finding great places to eat that were also family friendly; wearing clothes that I felt great in that actually suited my every day life with young children; travelling, holidaying and visiting local places that we all enjoyed, and so on.
I started writing posts.
For six months.
I wrote close to thirty drafts.
I wanted to make sure that I had plenty to say and the ability to communicate it.
And then, at the end of August 2013, after my youngest son had turned 2, I was coming out of the fog and I was ready to hit publish.
And in doing so, I finally reconciled those things I've always loved to do and research in my "spare time" and managed to find a way to bring them in to my every day. In a way that hopefully interests and helps other people.
It's now 18 months later and in that time, my little blog has somehow grown. I've somehow found readers who have read, liked, commented and shared my posts. Our interactions and conversations with each other have led to a community being born. It's been fabulous to be a part of and I'm grateful beyond measure. Thank you all, you seriously make my day.
I've worked with some great brands, small and large, new and established and met generous, hard working people. I've also had support and encouragement from my friends and fellow bloggers which has blown me away. Thank you to each and every one of you.
I've even undergone a blog redesign, paid for by my modest blog earnings, a goal I set for myself at #pbevent 2014.
Last year was a big year. One of the highlights was being included in the Top 40 in the Beauty and Lifestyle category for Kidspot Voices of Australia Award 2014. At the end of 2014, a timely redundancy helped me to focus more on my blog too.
It's been a crazy ride. While I've found great contentment and purpose along the way, I've also been surprised watching this all unfold.
Now, the next step in my journey is about to begin. Beginning in April, I'll be joining The Remarkables Group, an agency that will take over my dealings with brands and enable me to have more time to focus on writing great content for you, the reader, who has made all of this possible. The team at TRG are terrific and I'm thrilled (and humbled) to be working alongside the fab TRG bloggers (you can check them out here). I'll continue to write about the things I love of course, with all my regular posts including luxe to less/how to wear/what to wear/styled three ways in fashion, new season home wares and how to style your home posts, gift guides, entertaining ideas and foodie inspo, tips for travel with kids and movie and book reviews.
And so here I am.
No longer a lawyer and not really a journalist.
A mostly happy but occasionally shouty mother of three beautiful boys.
And a blogger. A writer.
On a journey.
Hopefully I'll continue to surprise myself and do some amazing things.
Have you ever felt that need to be creative? Have things ever come full circle for you? How long have you been hanging out here at Shenanigans Central? I was also wondering, how were we introduced?