I hope you don't mind indulging me a little today.
Tomorrow, Mr SnS and I celebrate our 12th wedding anniversary.
We celebrate not only that we have made it to 12 years (a fair crack in this day and age) but we reflect on all that has happened during this time.
And so much has happened.
First up, I have to tell you that the decision I made to marry Mr SnS was the single best decision I have ever made. So many wonderful things have flowed from this one decision, I barely know where to start. The last twelve years have been extraordinary in so many ways. This has sustained me through the difficult, I am going mad, ground hog days.
So, if I may, I'd like to take you on a little journey and tell you the story of us in photos. It will tell you a little about me but it is also for Mr SnS's benefit. He told me the other day he has barely any recollection of our married lives together before our children arrived. All he remembers are the holidays and walking to the local arthouse cinema on hot nights! Oh the good ole days!
According to him, since our children arrived, life has slowed down. We seem to remember everything post kids – there have been plenty of great times but we will never forget the nights we barely slept, crap holidays, prolonged "challenging" stages with our kids, being woken at 5am for months at a time or calling an ambulance a couple of times when croup struck.
However, at the same time, life has never travelled faster or been busier.
Our wedding day was really just the start of our journey. The photos below capture some of the highlights, fashions (and fashion faux pas) and the life defining moments we have shared in 12 happy years. Cheers!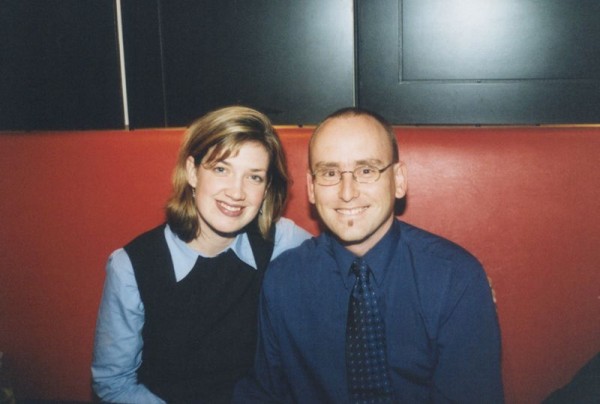 March 2001: Celebrating my admission to practice law (we'd been dating 6 months). I didn't mind a shirt/shift combo in my corporate days.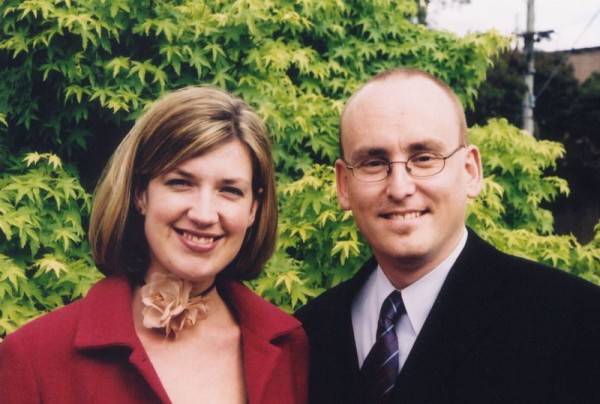 October 2001: At our dear friends' wedding, a couple of weeks before we became engaged. (I still wear this coat in winter).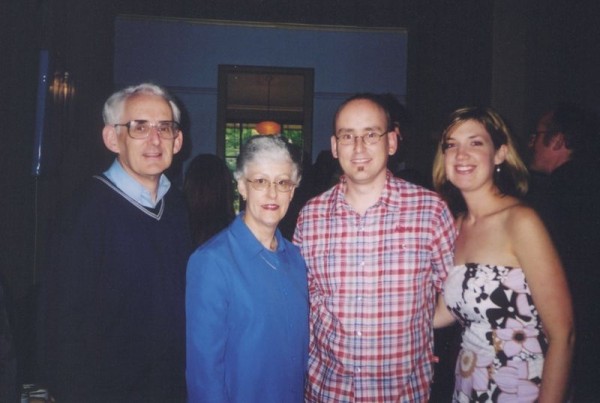 December 2001: At our Engagement Party with Mr SnS's folks. This is the first strapless dress I ever wore. My wedding dress was the second!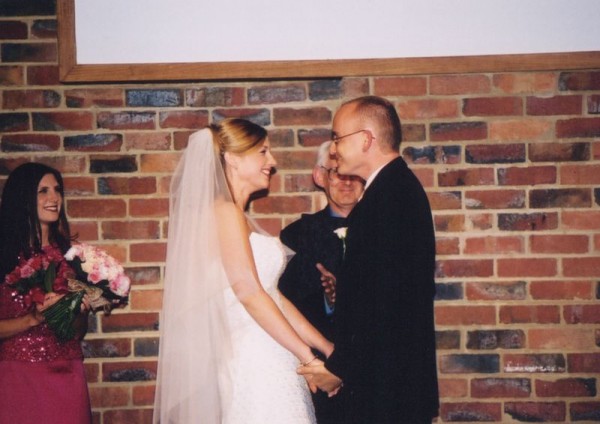 March 2002: Our Wedding Day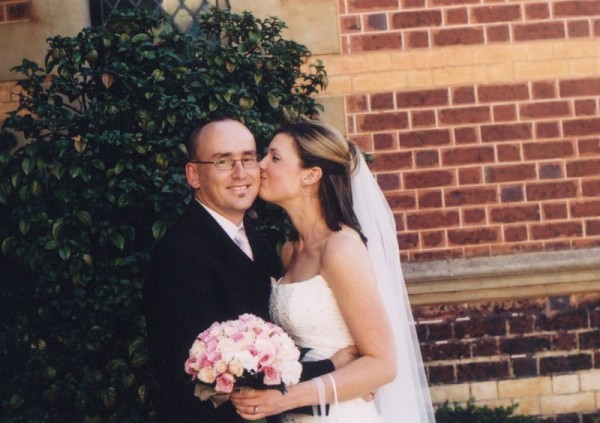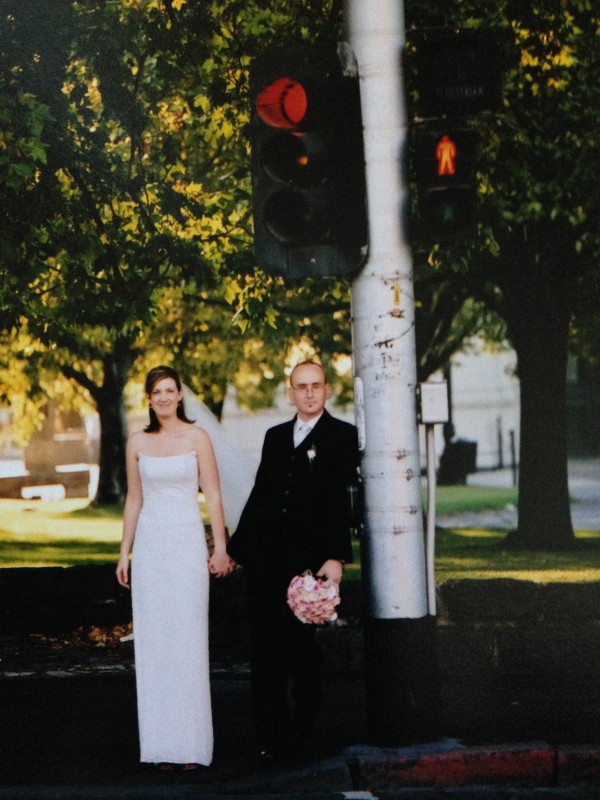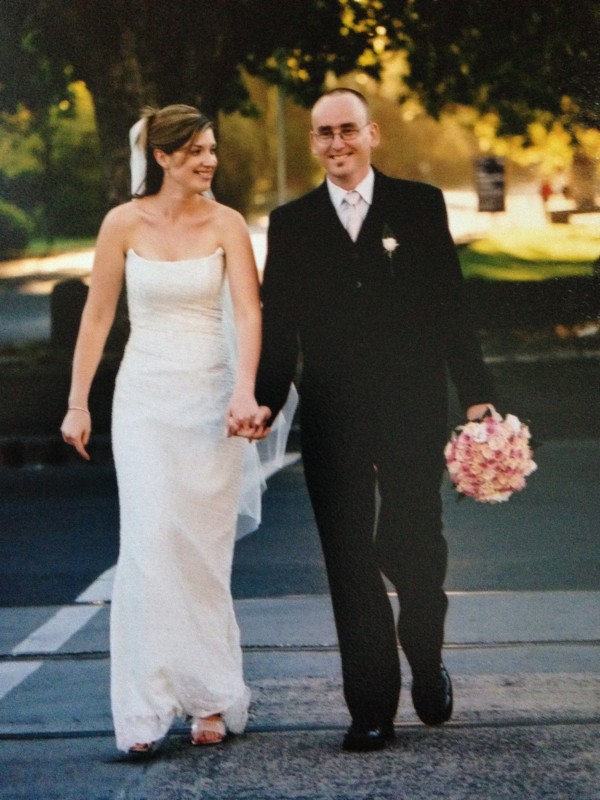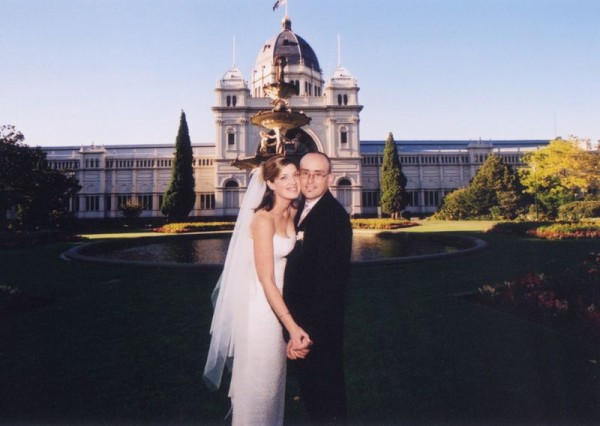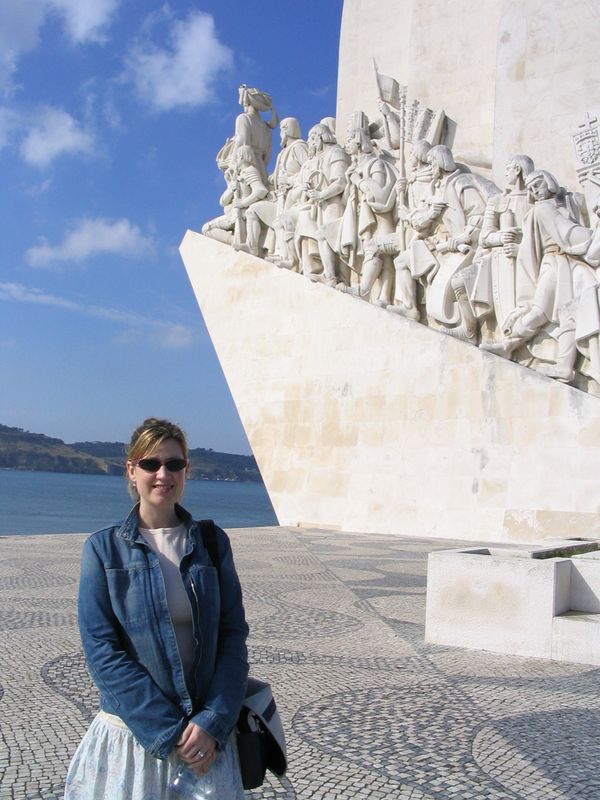 2003: After we got married, we travelled whenever and wherever we could. This photo was taken in Lisbon, Portugal. We also spent time in Spain, Morocco, France and the UK during that trip. I still have this French Connection Denim Jacket which I wore to death for many years …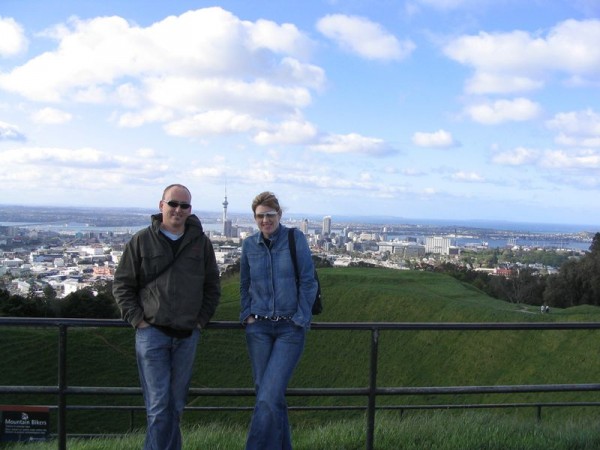 2004: In Auckland, NZ (double denim central – eek!).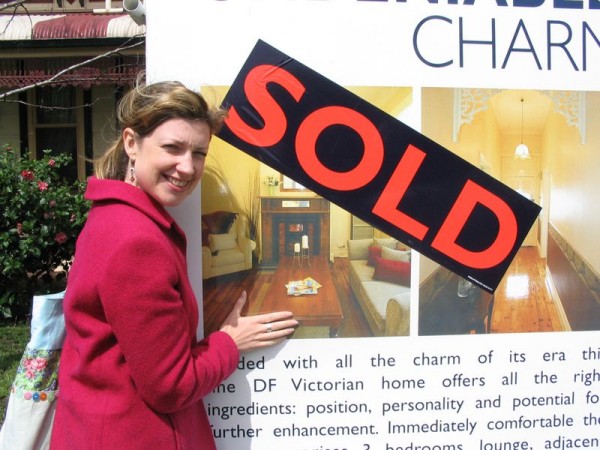 March 2005: Buying our first home.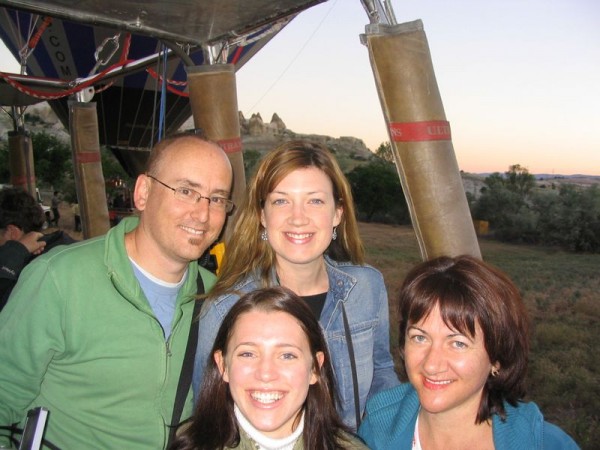 June 2005: We decided to cash in all our Frequent Flyer points for a last hurrah/holiday before starting a family. This photo was taken in Cappadoccia, Turkey before our hot air balloon ride.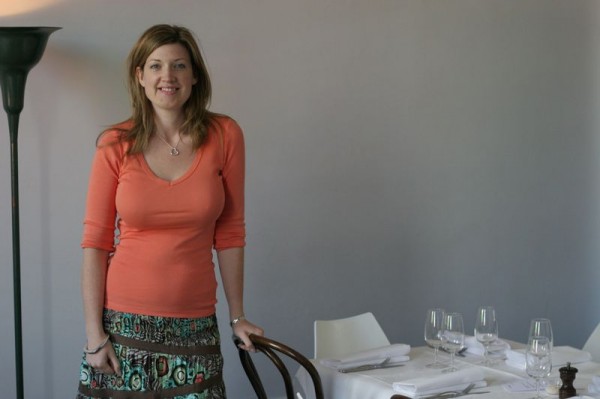 December 2005: I turned 30 and celebrated with a wee breakfast shindig. The big news? I announced I was 12 weeks pregnant! (Man, I felt terrible in the weeks leading up to this day).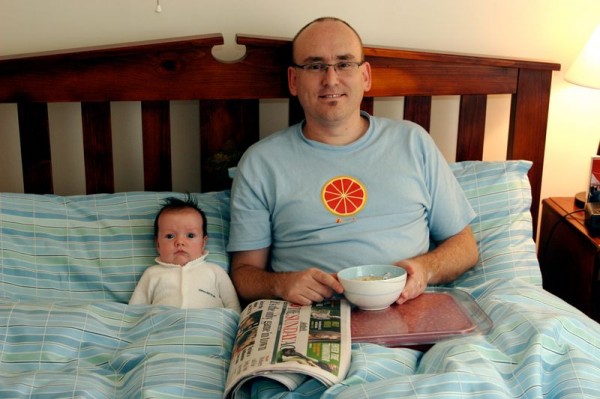 July 2006: Our beautiful first son joined us.  He was a much happier baby than he looks here!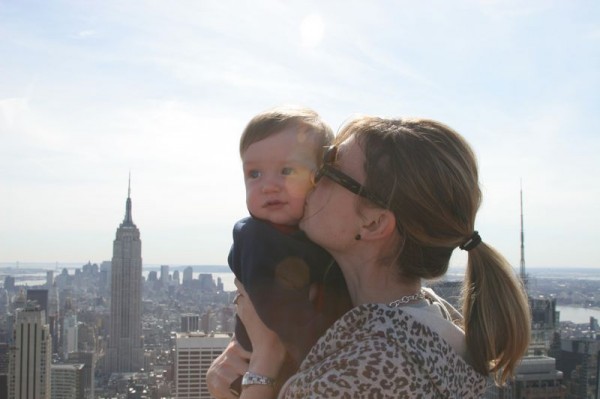 March/April 2007: Our first child was such a cruiser, we took him travelling through the US and Canada while Mr SnS spoke at conferences and had meetings along the way. This photo was taken in NYC at the top of the Rockefeller Building.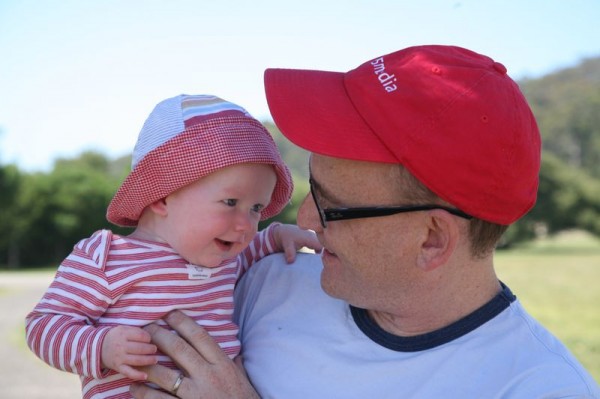 June 2008: Our gorgeous second son was born.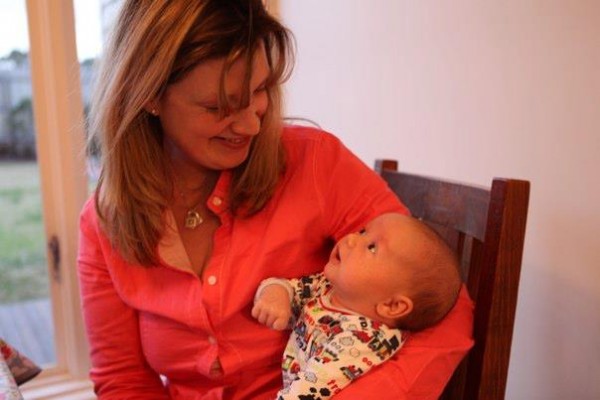 July 2011: Our beautiful third son joined our family. I remember feeling so happy I could have burst.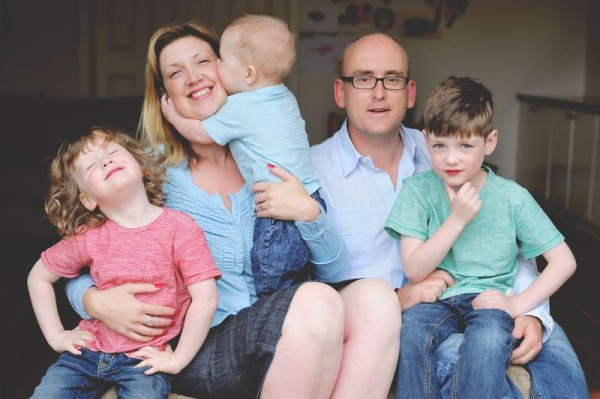 March 2012: And then there were 5 at Shenanigans Central, none of whom will pose properly or in sync!
So that is the nutshell of the last 12 years of us. It's been a roller coaster. It's been fun, hard, exciting, boring, easy and hard and everything in between. And may there be many, many more!
What have you been up to in the last 12 years? What were you doing and where were you living 12 years ago? What would be in your highlights reel?