Earlier this year, just weeks before pre Co-Vid19 restrictions kicked in, Team Shenanigans drove up the Hume Highway to the beautiful historical town of Beechworth for the Labour Day long weekend.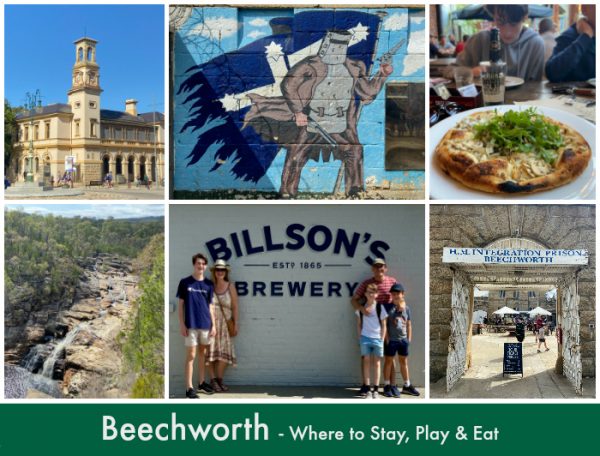 We had a fab weekend, made even sweeter perhaps in retrospect, thanks to the months of social distancing and isolation that followed.
Now restrictions are beginning to ease, and regional travel is possible, I'd highly recommend Beechworth as an awesome place to add to your list of places to visit. It's got something for everyone – kids, foodies, nature and history lovers and everyone in between. In this post you'll find a comprehensive round up of all the things we did, where we ate and the lovely little cottage in which we stayed.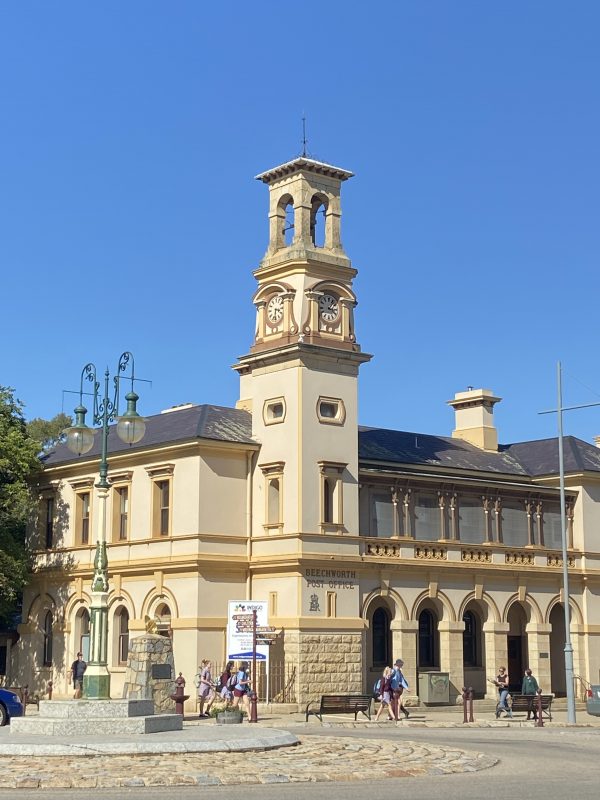 So why Beechworth?
Well, Beechworth appealed to us on a lot of levels.
Firstly, we last visited before we had our first son – a staggering 15 years ago – and had thoroughly enjoyed our stay, taking in the beautiful scenery, excellent food scene and charming ambience of this north eastern Victorian town. We decided we were well overdue for a return visit with our entourage of shenanigans.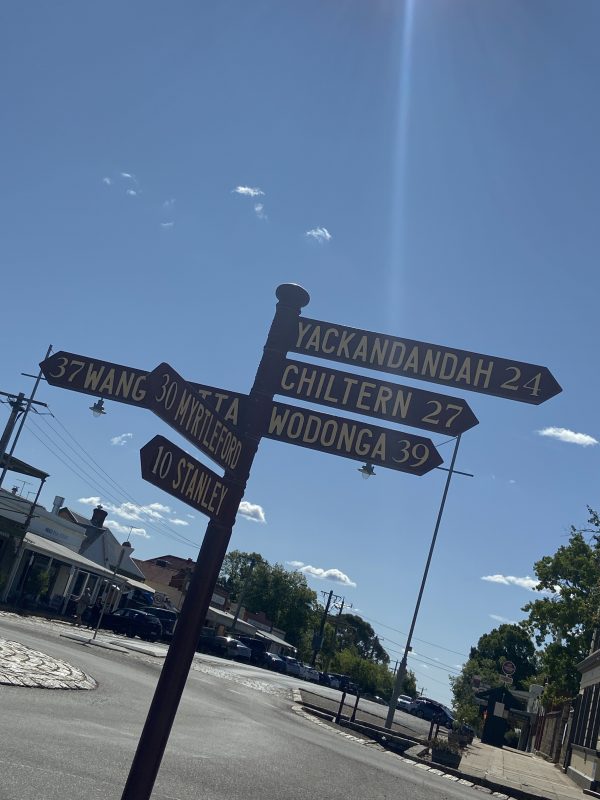 We also really love this part of northern Victoria, although we most regularly visit Bright/Wandi which is about half an hour or so down the road. Having loved our stay in Bright last September school holidays (which you can read about here), we decided it was time to mix things up this time around.
Finally, after the devastating bushfire season over the Summer, we wanted to #BUYFROMTHEBUSH and #SPENDWITHTHEM by visiting and supporting local businesses in a regional part of Victoria. Being that little bit further away distance wise, Beechworth is not necessarily a place people visit for the usual two night weekend, so we took advantage of the long public holiday weekend (all three of our boys also had Friday off school thanks to two well timed and coordinated Curriculum Days), to head a little further.
We had an absolutely excellent weekend in Beechworth and I would highly recommend it for couples, families and groups of friends. It really has something for everyone.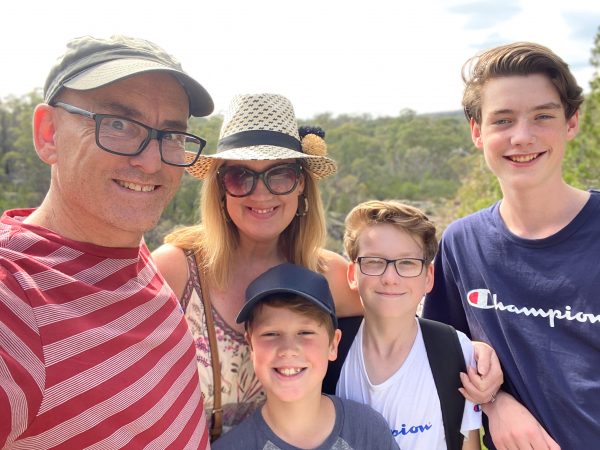 Just before I launch in, our three boys are aged 13, 11 and 8 and generally speaking, they enjoy a combination of activities including eating out, but they also love downtime at home.
Things To Do
Our plan for our time away in Beechworth was to head out in the either the morning or the afternoon, to eat out one meal a day and to also make sure the kids had plenty of downtime in between times. Staying close to town also meant Mr SnS could wander into town for the morning's coffee run and I could pop back to wander the shops while the kids watched a movie, read or played Lego in the afternoon.
High on our list was a visit to the Old Beechworth Gaol.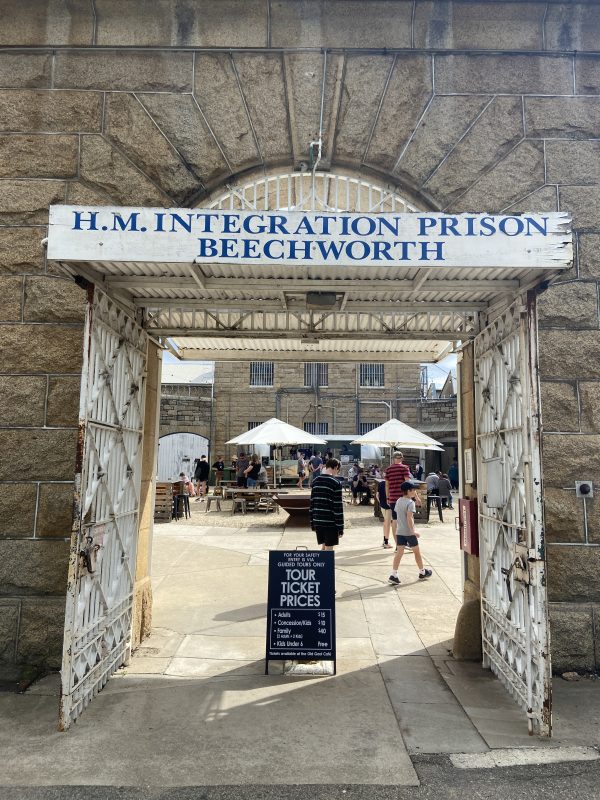 We booked a tour for 11am on the Saturday morning, deciding this would be a great way to start the day and lead on to further explorations nearby. When we visited, tours also ran at 1pm, but check the website for updated tour times.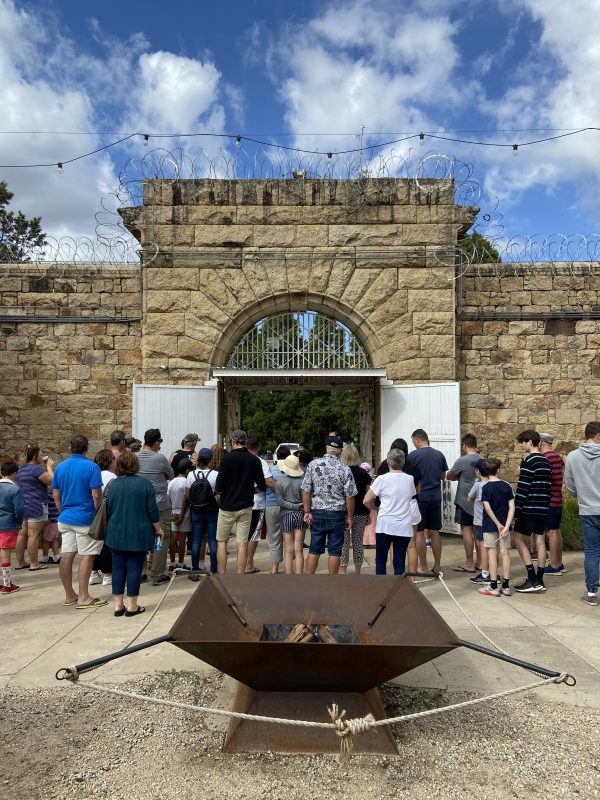 Our guys dig gaols, and, after visiting the large Fremantle Gaol on a scorching 39 degree day in the summer of '18, the one hour tour on a mild Autumn day was a cake walk. It was also awesome to hear stories about Ned Kelly (who was briefly incarcerated here) and set the scene for the rest of the weekend. The kids loved hearing all about the legend of Ned Kelly, and visiting the jail and seeing artwork like that pictured below, really brought the infamous bushranger's story to life.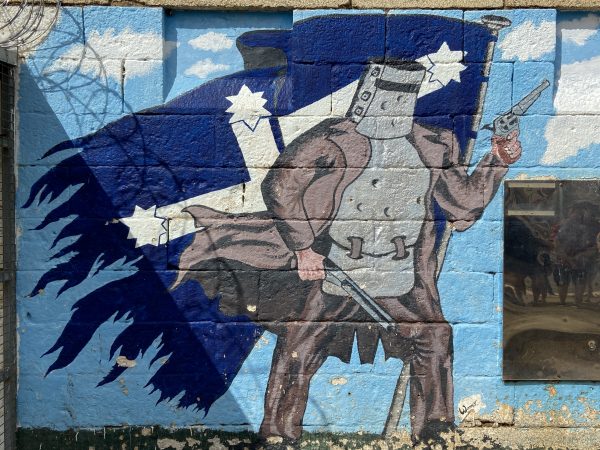 Our family ticket (two adults, two children) cost us $40, which I booked online in the week prior to our visit. I went to pay for our third child on arrival but was waved away, which was a nice surprise.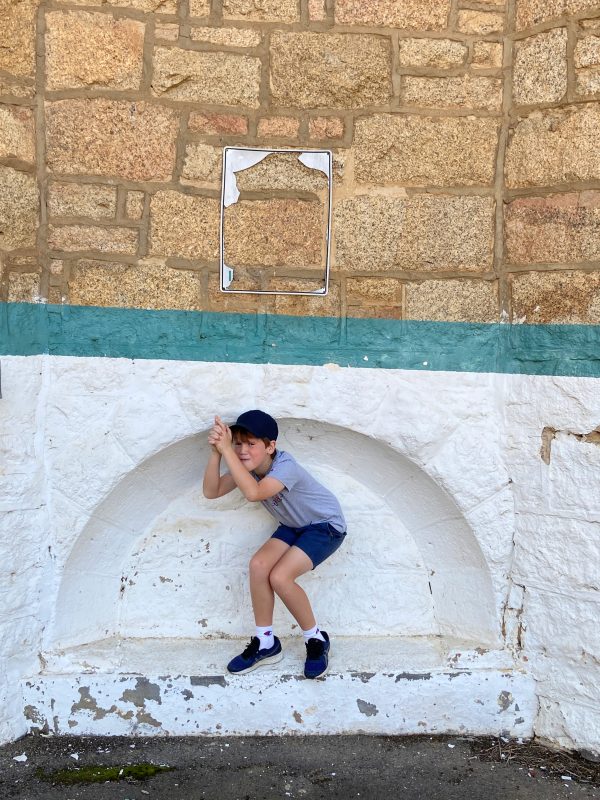 To buy tickets and plan your visit, head here.
2. Explore the historical precinct
Just down the hill from the Gaol is the historical precinct, consisting of a number of old buildings including the warden's house and the courthouse.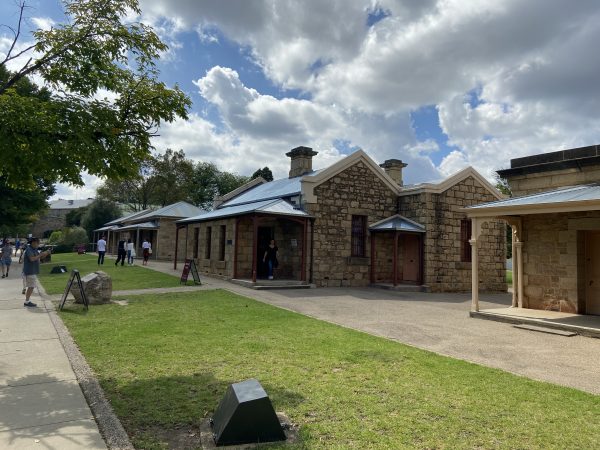 They do require a ticket for entry though. We simply walked past and admired them, on our walk back into town.
3. Woolshed Falls
Woolshed Falls are a short ten minute drive out of town and a lovely place to visit to appreciate nature and some stunning scenery.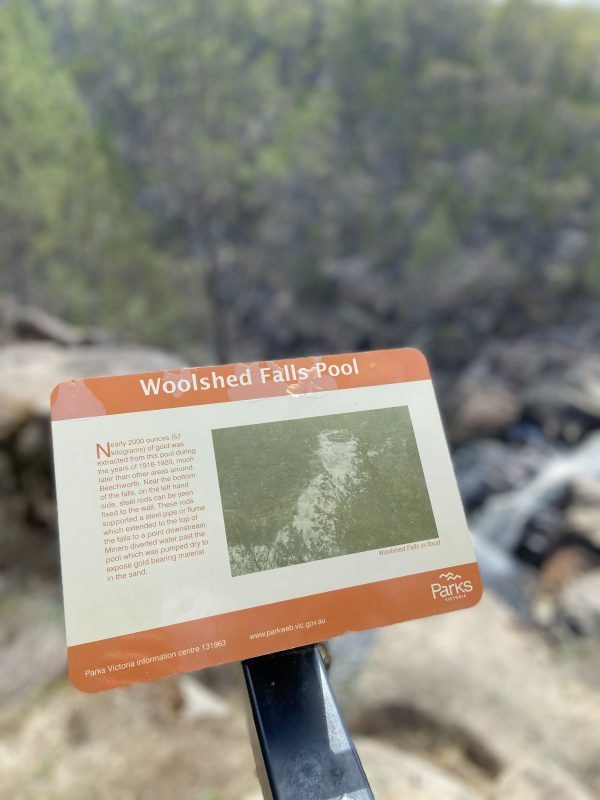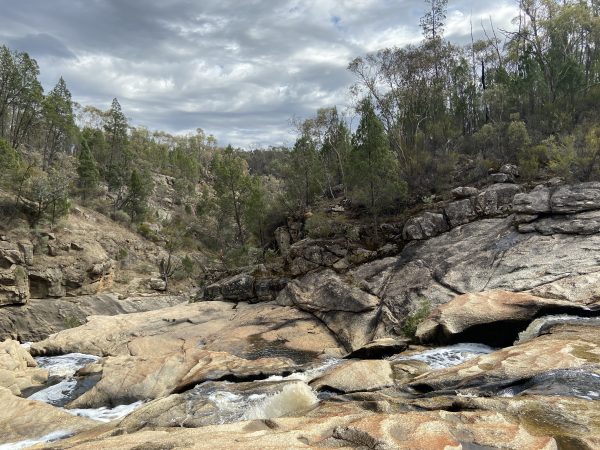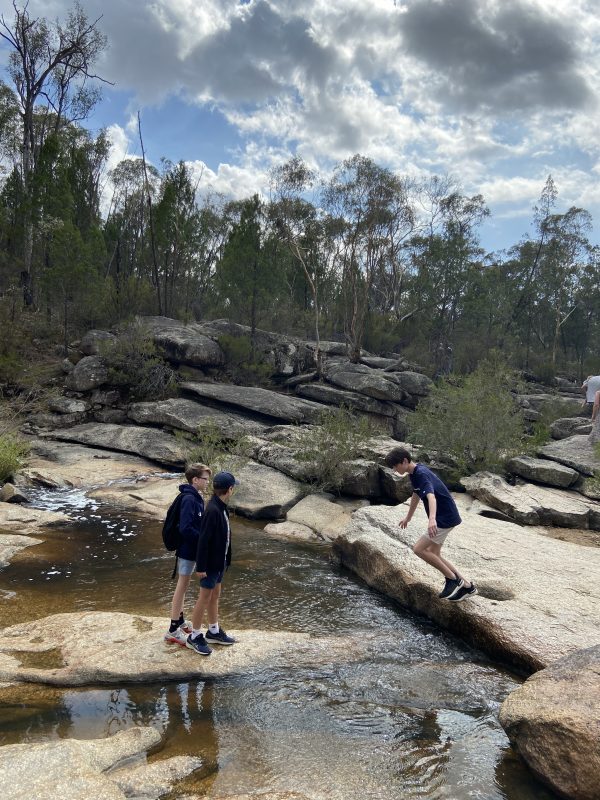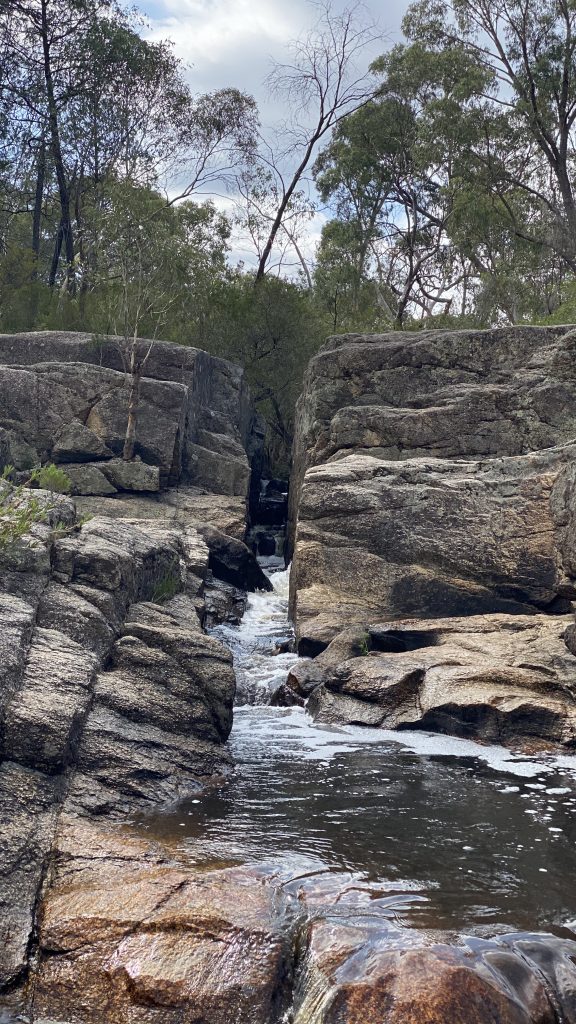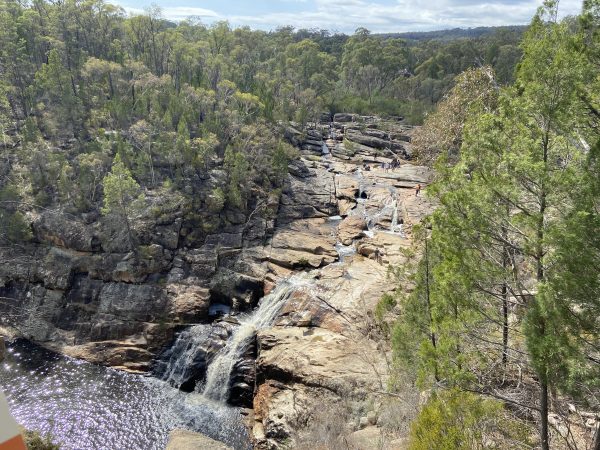 We spent a good hour here, with the kids exploring the rocks and shallow waters. We all eventually ended up over at the viewing platform which gave us a whole new perspective on this beautiful place.
4. Beechworth Gorge
On the way back into town, we also stopped to visit the Beechworth Gorge. Again, the scenery is arresting.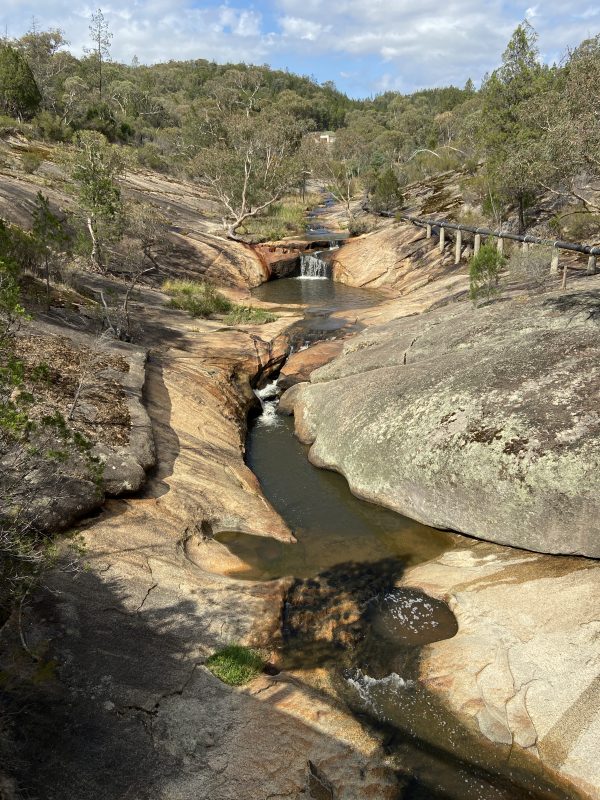 5. Go Cordial Tasting @ Billson's Brewery
We normally drag the kids to a winery or three on weekends away so they were delighted to find out they could participate this time around, with a fun cordial tasting at the historic Billson's Brewery.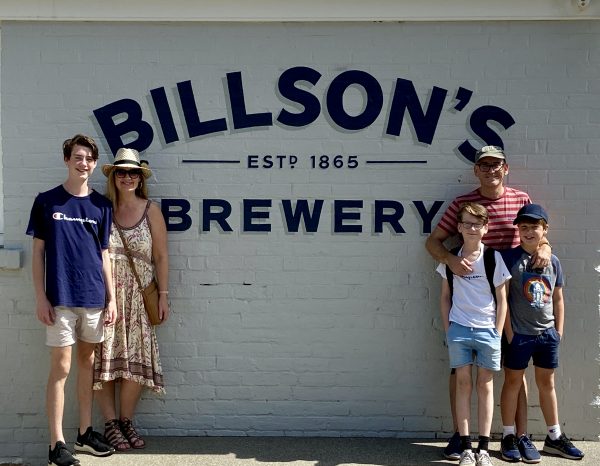 It was very busy the day we visited, but we arrived just before noon and happened to be in the Speakeasy bar area which opened at 12, so we began our cordial tasting and then our spirits tastings, right as it opened, so there was no waiting and it was a lot less crowded.
The kids really enjoyed the cordial tasting, and, after some deliberation, chose the old school Portello and Raspberry Vinegar cordials to take home with us, while I bought a bottle of the slightly more exotic Blood Orange and Cardamon cordial for the grown ups.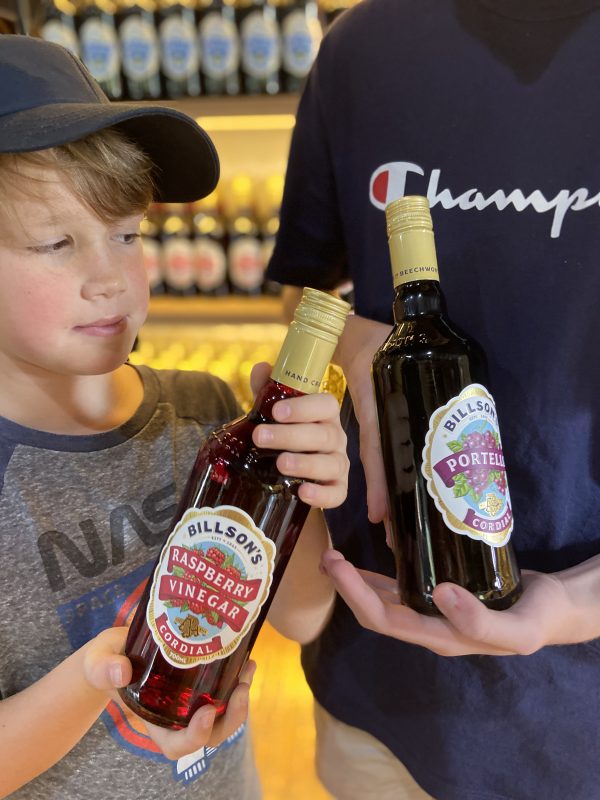 Billson's is open from 9am – 5pm usually, and, as there are several areas and displays to explore, including a cafe on site, it's a great place to put on your Places to Visit list.
6. Find your sweet spot at Beechworth Honey
Again, the kids were thrilled to be given licence to do a honey tasting at the Beechworth Honey shop on the main drag in town. With icy pole sticks and fierce concentration, they sampled at least twenty honey varieties each, and we settled on four varieties between the four of us to bring home.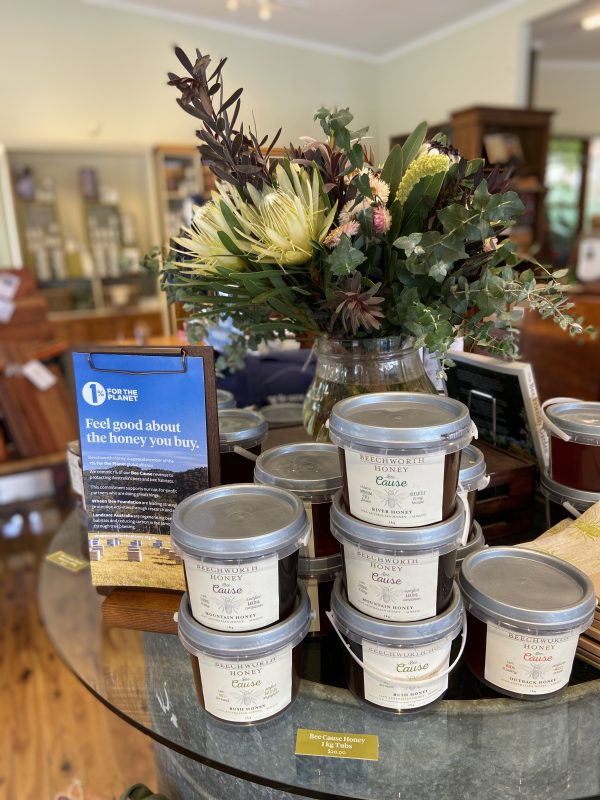 Again, this was another fun thing to do with the kids, and a great way to support a local business by buying directly.
7. Explore the main drag
There's something for everyone in the independent shops that line the main streets of Beechworth.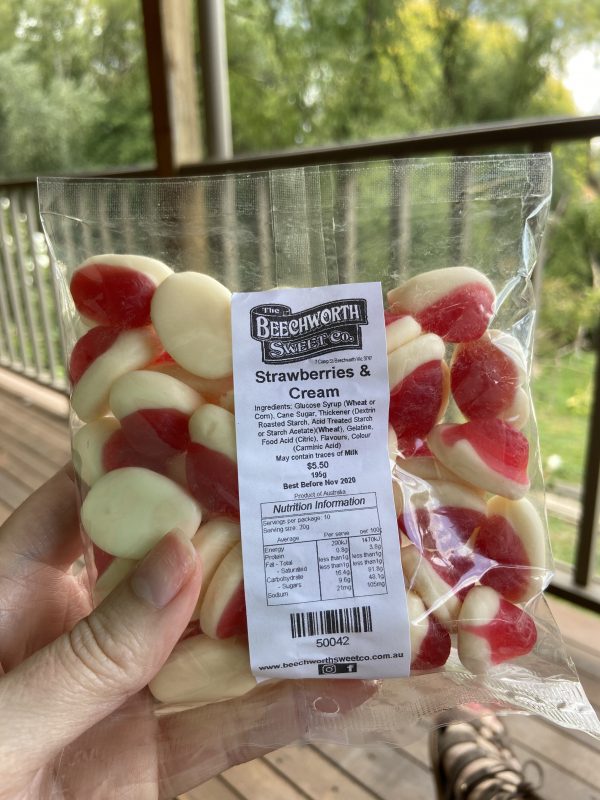 Our guys loved the Beechworth Bookshop, the gold shop and the local op shop not to mention the old fashioned lolly shop (Beechworth Sweet Co.) and Beechworth Ice Creamery.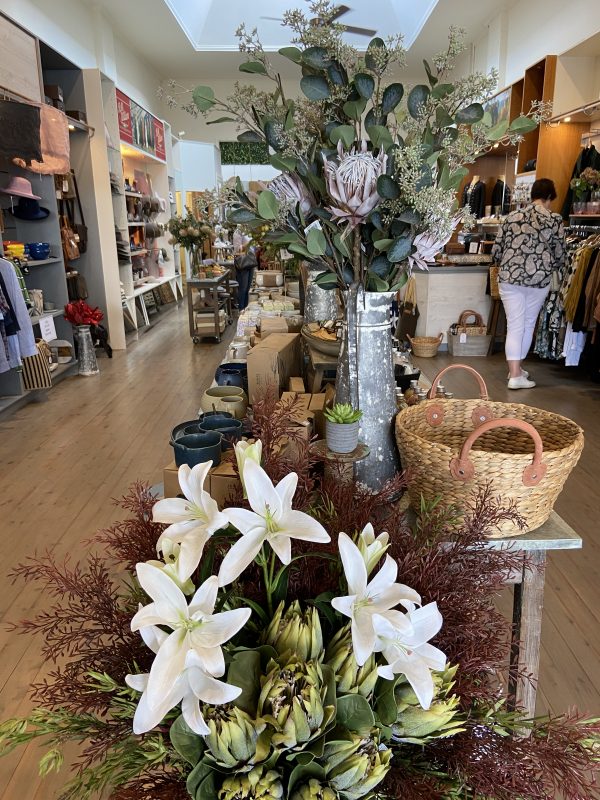 I found some excellent fashion stores, including the cute florist slash cafe Tiny.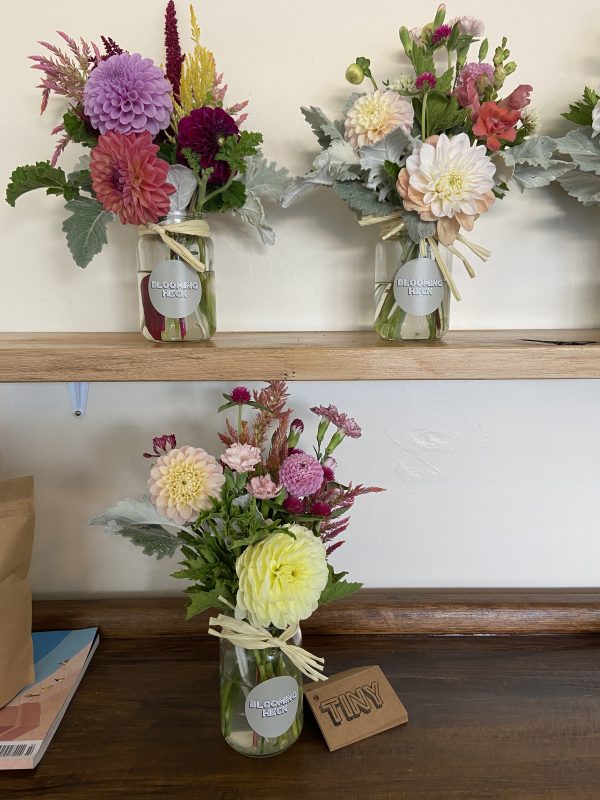 We discovered some more fab cafes (see below) and enjoyed wandering through the Farmers Market on Saturday morning, while the kids explored the trash and treasure market across the road.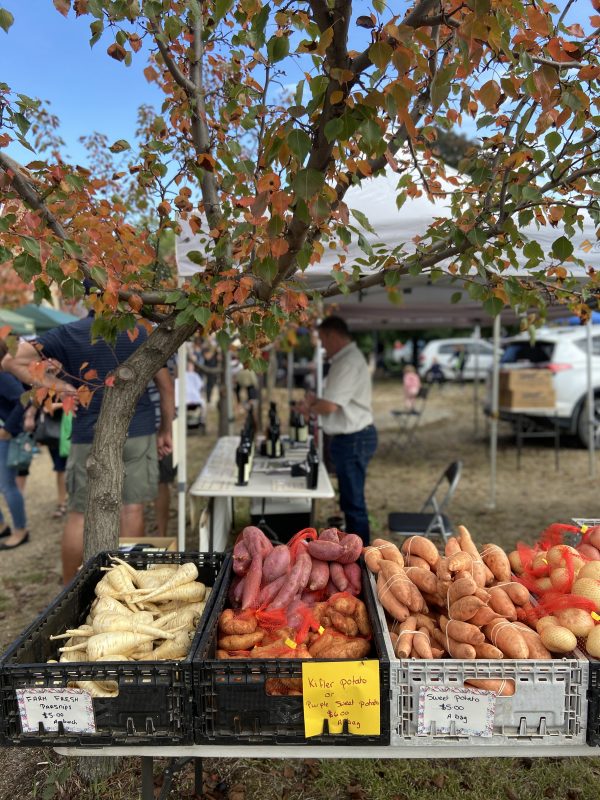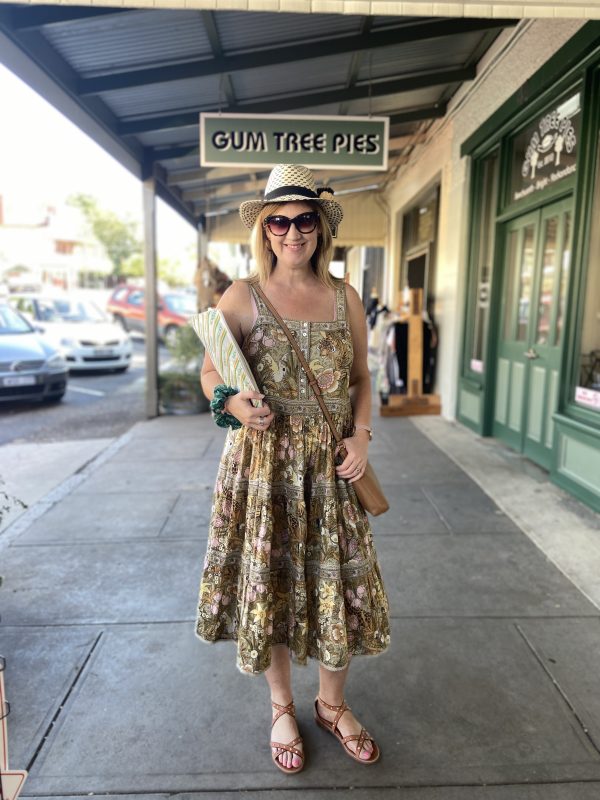 I also loved having a wander along the old streets, taking in all their heritage buildings and beautiful doorways.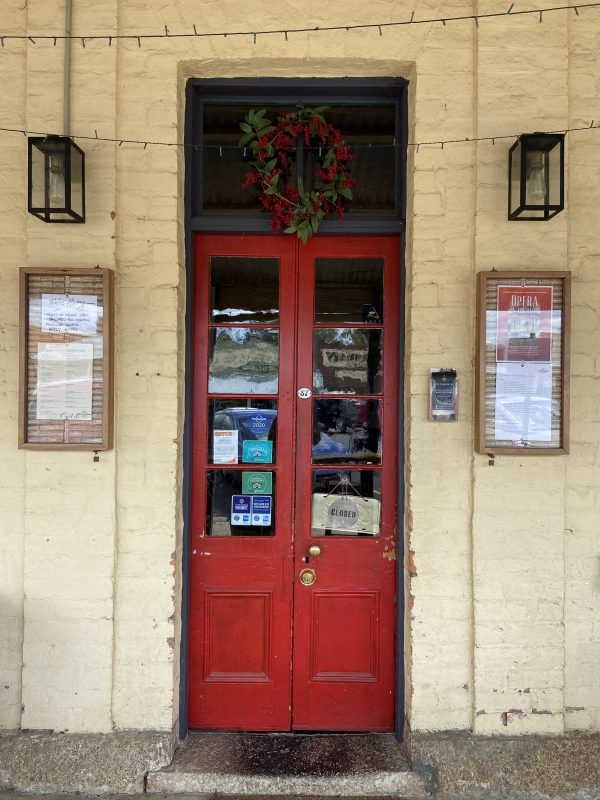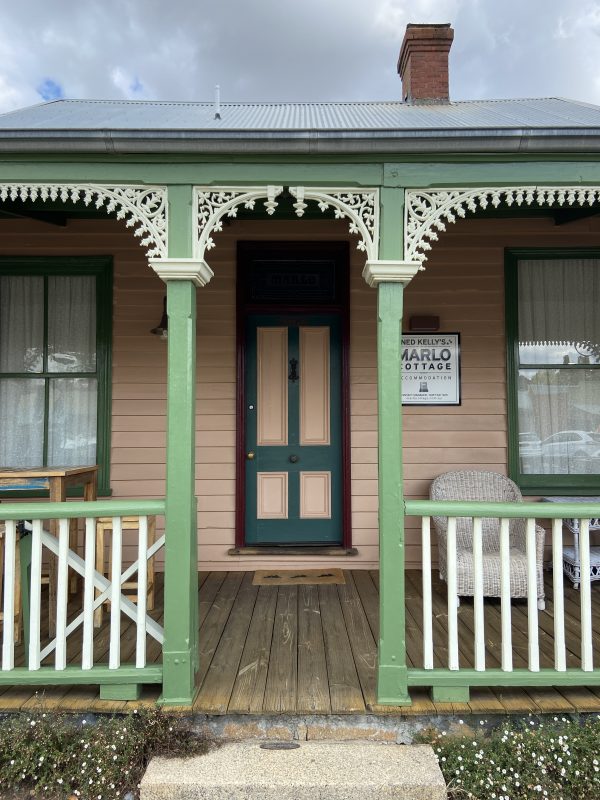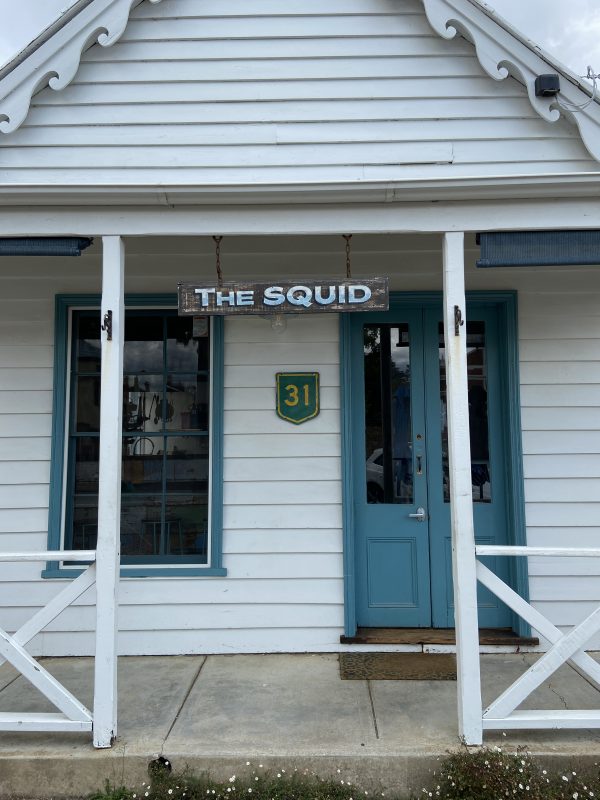 8. Visit a Winery
We stopped at Indigo Vineyard as we left town and enjoyed a lovely wine tasting thanks for the owner, Rob.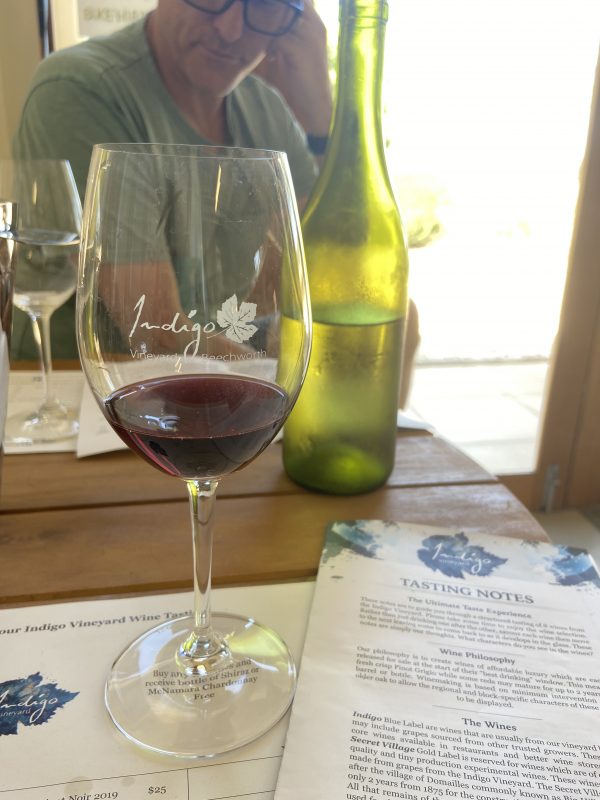 There was an outside alfresco area for the kids to play as well as a pen of pigs (Snap, Crackle and Pop) to keep the kids entertained while you sip sip hooray.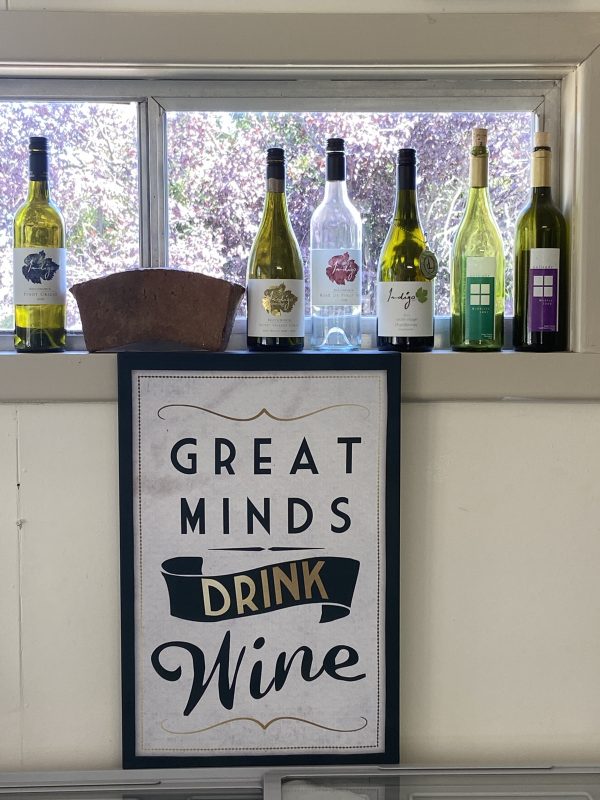 We have since enjoyed the bottles we bought, particularly an excellent bottle of Voignier which we enjoyed on Easter Sunday.
9. Hire a Bike
We didn't do this, but if you do want to bike around town, BYO or you can hire a bike from the business set up outside the Old Beechworth Gaol.
10. Escape Room
We had awesome weather the weekend we visited, but if the weather is extreme, you might like to know there's an escape room at the former "lunatic asylum" at Mayday Hills. For further info, head here.
11. Stanley
Last but certainly not least, take a short drive to the neighbouring village of Stanley. The drive itself is pretty and you can see the old school building as you drive in. You can buy fresh farm produce including nuts and apples and it's well worth scheduling a stop at the homely and welcoming Stanley Pub. For a list of places to visit and walks to go on, head here.
Where to Eat
There is some seriously excellent food to be enjoyed in Beechworth and I would highly recommend the following:
We had a fab meal here on the Friday night of our stay. I booked ahead and we were seated at a picnic table under cover outside in a large alfresco area, on a balmy autumn evening.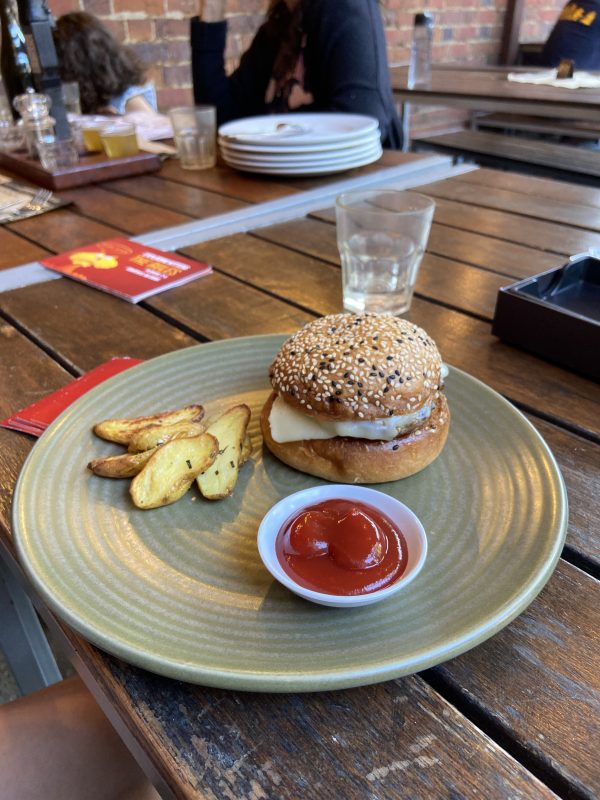 There was a great, relaxed ambience with locals and visitors relaxing after the working week, while the kids played on a playground best suited for young children. The menu included the usual array of pizzas, burgers and more plus a great selection of local and crafted ales and cider. There was also a kids' menu. The kid's burger is pictured above.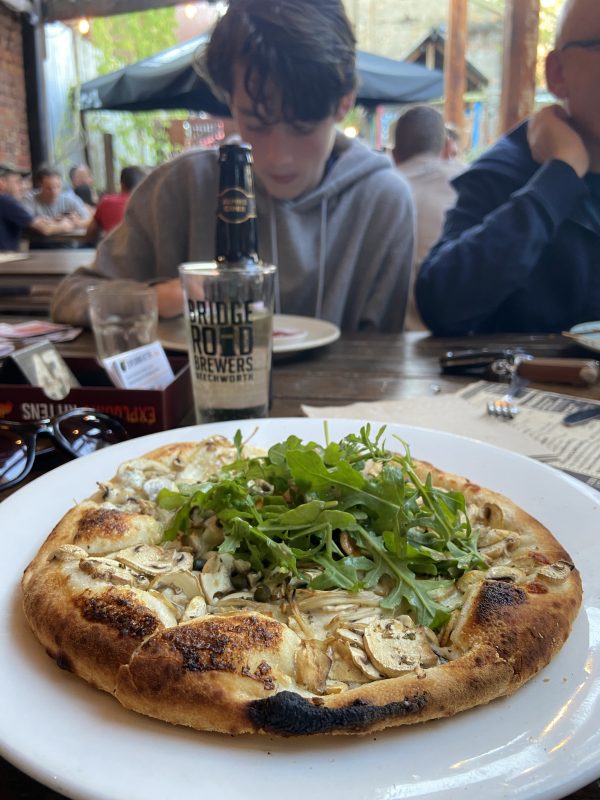 I ordered the Pizza Funghi, pictured above, (mascapone, taleggio cheese, thyme, mushrooms and capers, topped with baby rocket and local hazelnuts) which was Next Level, the stuff of dreams and 100% delicious. I have thought about it many times since. I'd drive to Beechworth anytime for this pizza!
2. Stanley Pub
Last time we visited Beechworth, we stayed at the quaint Stanley Pub, and used it as our base to explore the area.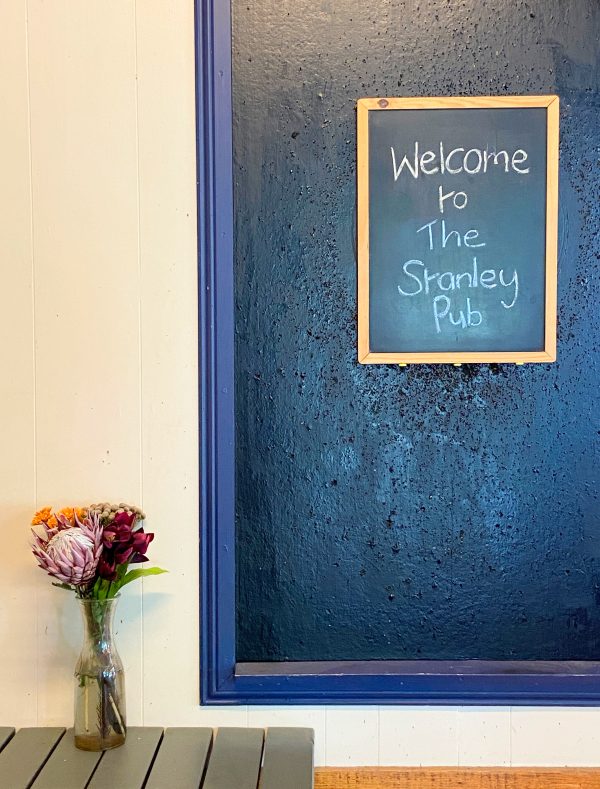 This time around we stayed in Beechworth, but we still made a point of visiting this lovely hamlet, meeting our mate Smaggle and Hattie late Saturday afternoon in the garden at the Stanley Pub.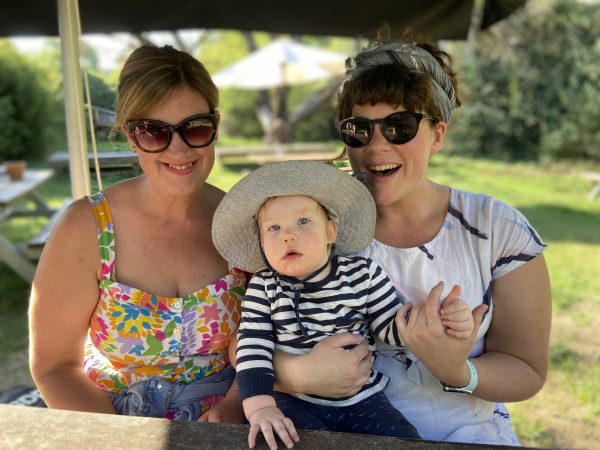 We then stayed on for an early dinner in the small dining room.  Again, it was a very civilised way to spend a mild Autumn afternoon, and we also enjoyed the excellent food and relaxed service that our dinner involved.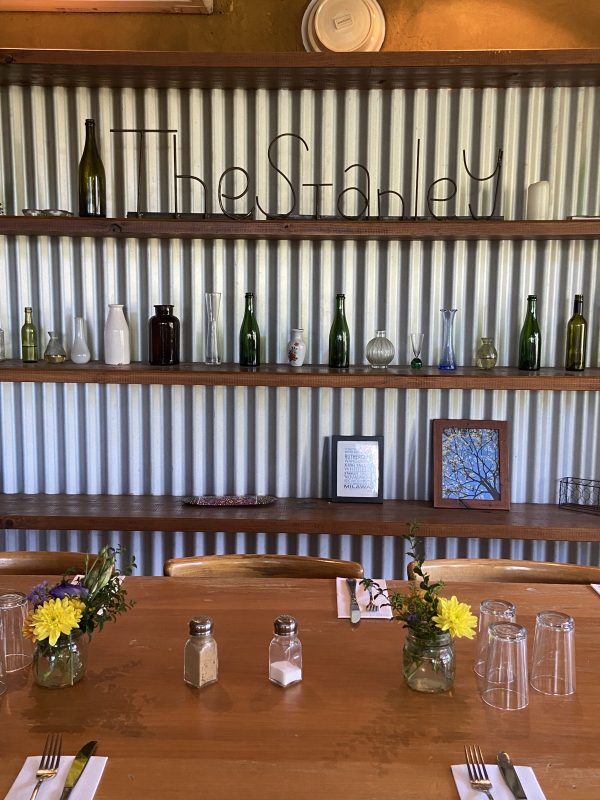 The kids enjoyed it too and there is a kids' menu they can choose from. The kids' fish and chips was a highlight and Mr SnS rated his burger too.
This is a very cool cafe on the main drag in town where we found excellent breakfast and brunch offerings.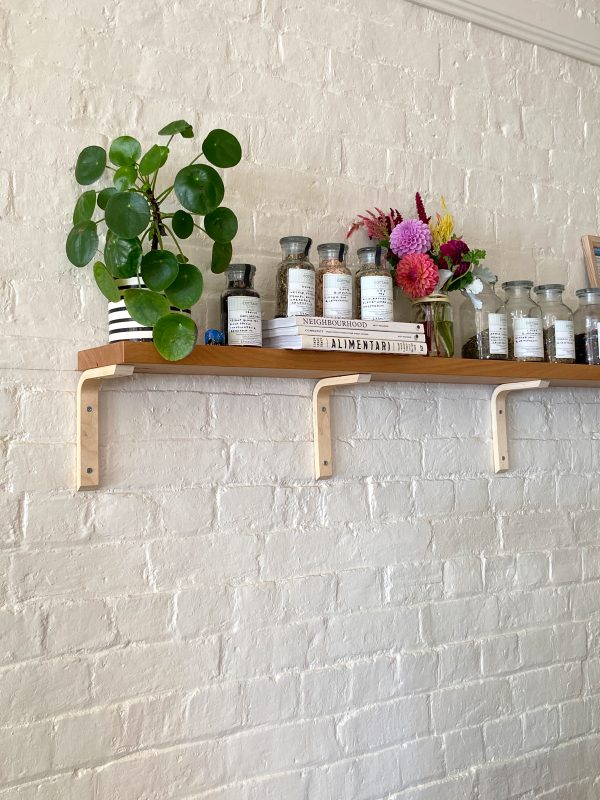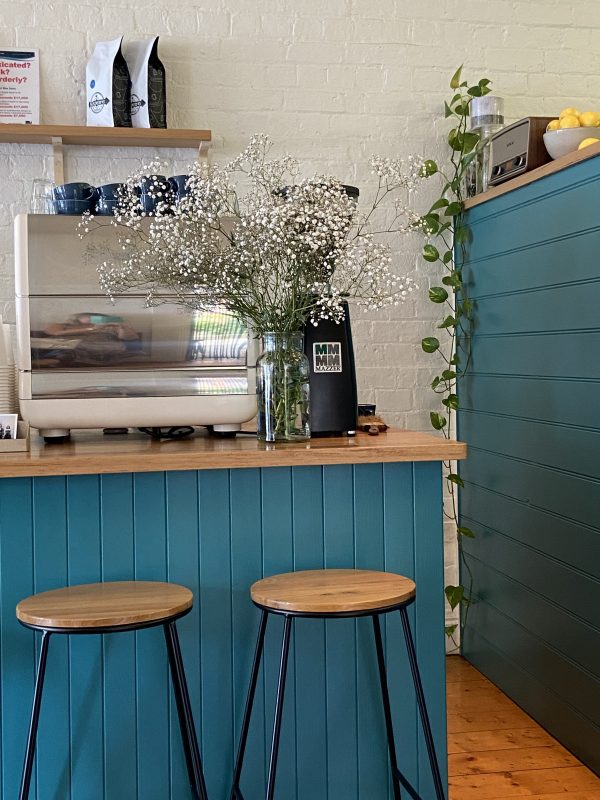 While there is no kids menu, it's a a family friendly space with seriously excellent food. My smoked trout salad with grilled beans, fennel, bread and butter pickle, kipflers crisp apple and white bean puree was absolutely sublime.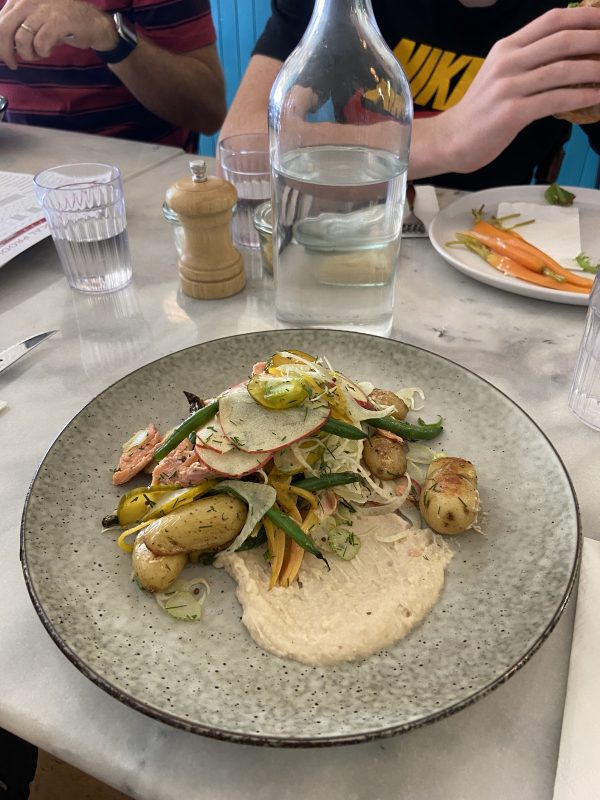 We did find service was slow but pleasant the days we visited, though our food was worth the wait.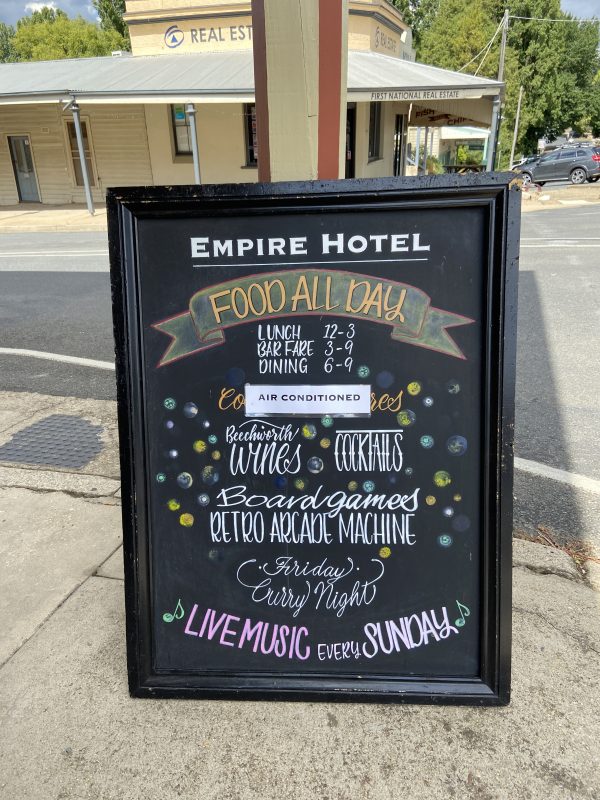 We ate here for lunch on the Sunday and enjoyed sitting in the sun on the upstairs balcony.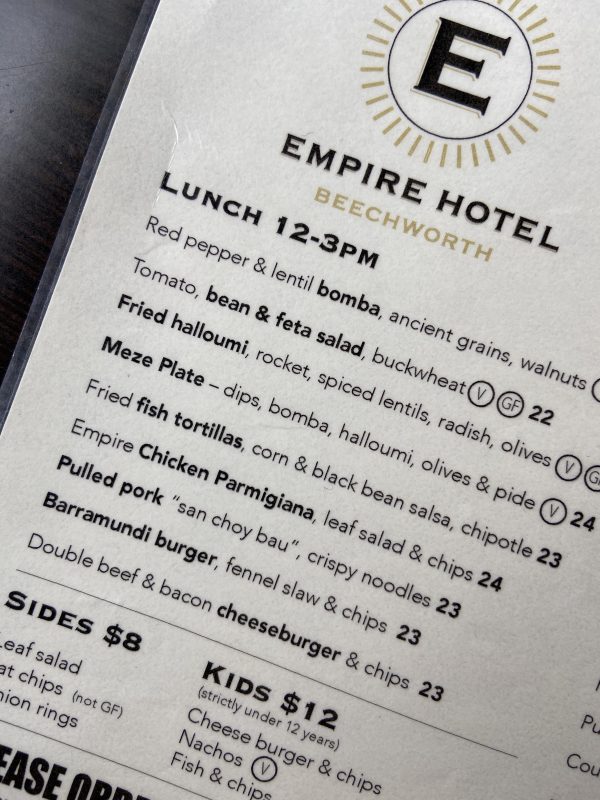 Again, the food was great here and we all really enjoyed our meals. The kids menu was great too.
5. Other Places
If we could have ducked out sans children, we would have loved to have a drink at either the Press Room Wine Bar or Eldorado Road Wine Bar or enjoyed a long lunch at the two chef hatted Provenance or The Ox and Hound. Hopefully next time or on another weekend with the girls.
Where to Stay
We stayed at Spring Creek Cottage which we found on Air BnB.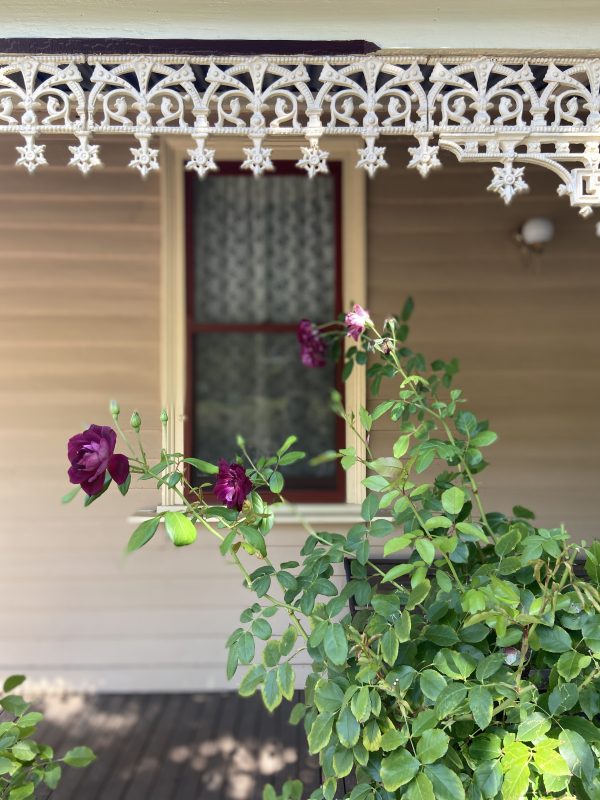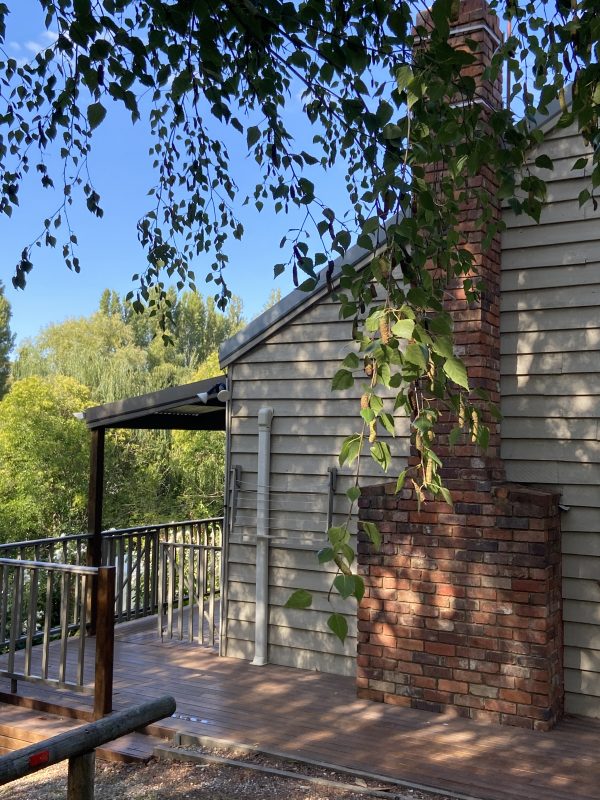 It was well located, just a few doors down from the Empire Hotel off the main drag, with three bedrooms, a large kitchen and a comfortable living area.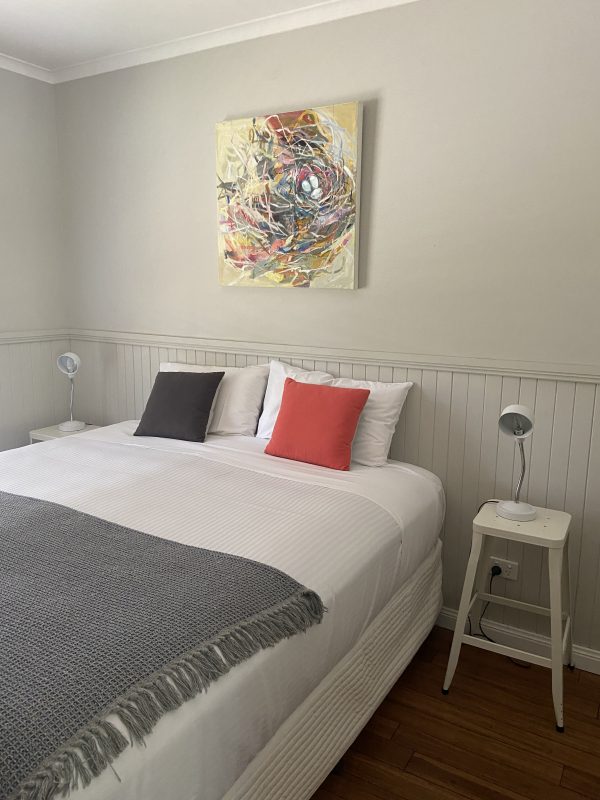 There was only one bathroom and toilet though, so it was a bit chaotic at times, but overall it was a comfortable base for our weekend away.
If we could visit sans children, I'd definitely be checking out the accommodation at the beautiful Provenance.
Have you been to Beechworth recently? What would you add to my list?