It's been a while since we visited the Victorian gold rush town of Ballarat.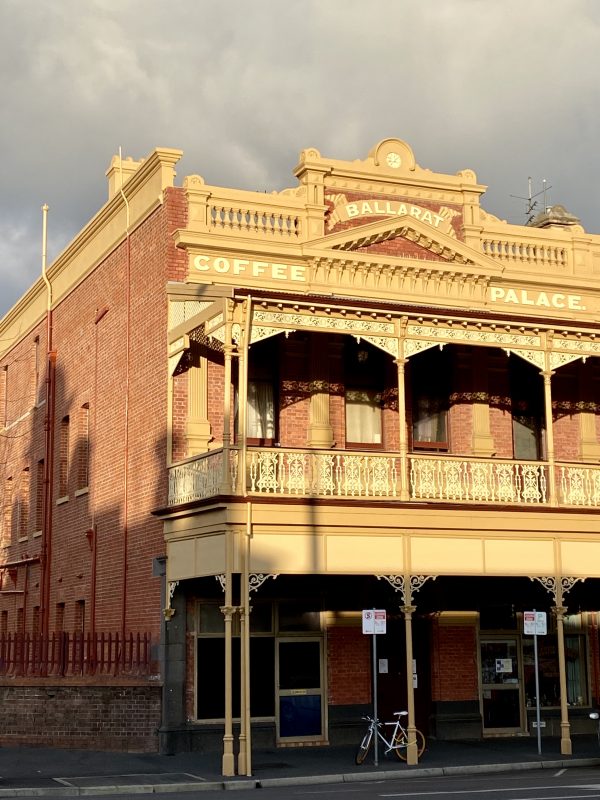 Last time we visited the 'Rat a couple of years back, we had our three kids kids in tow, and spent an awesome long weekend staying at Sovereign Hill with two other families. (You can read more about that visit in this post).
This time around, as soon as Dan gave the word we ditched the kids – thanks to Grandma agreeing to a sleepover- and made our post #ISO escape for an overnighter at The Provincial Hotel in Ballarat.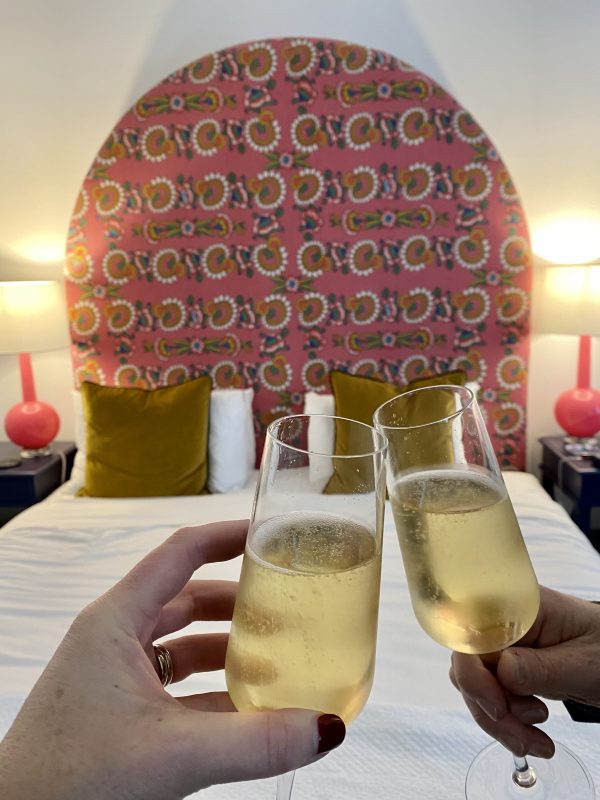 We were only away for twenty four hours, but it was certainly well worth the effort. What follows in this post is by no means an exhaustive list of all things Ballarat but includes all the good stuff we did and enjoyed, as well as what we'd add to our list for our next visit. I know there are Ballarat locals who read this blog and follow me on the 'gram, so please feel free to add all your local intel in the comments below.
Where to Stay
I've been following The Provincial Hotel on socials for some time. As many of you may know, TV presenter Gorgi Coghlan and her husbo Simon Coghlan bought the heritage listed hotel and extensively renovated it before reopening it approximately 18 months ago.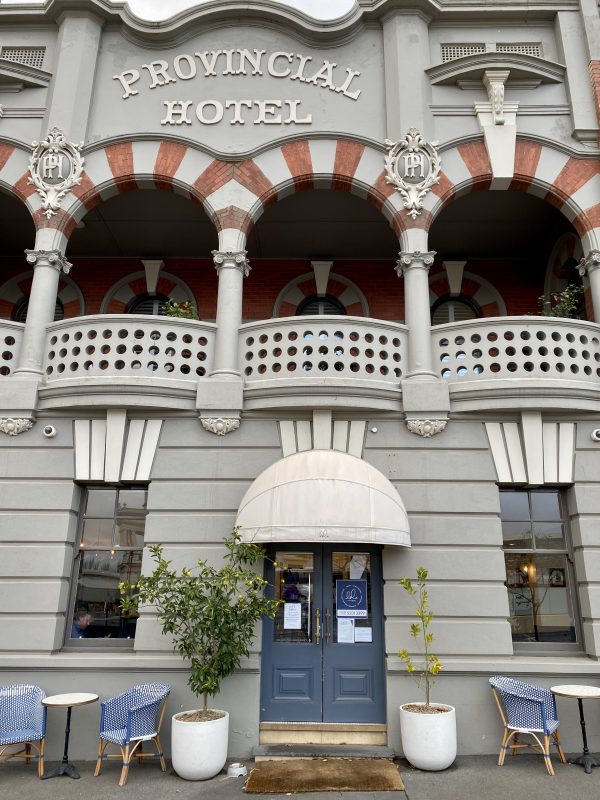 As I won't be going anywhere near the dreamy Halycon House any time soon, I thought The Provincial would be a good and achievable alternative in the meantime, and I was reminded of this fact as I flipped through a recent issue of Australian Country Style magazine in which The Provincial was featured, after which I made a mental note to book in as soon as possible.
Then, once restrictions were lifted, I did my homework and sussed out the available packages. The 'Date Right Done Right' package seemed to tick all our boxes, as it included a night's accommodation in a suite room, a three course dinner by in house restaurant Lola, a candle and a bottle of bubbles for $399. The only thing I changed was that we wanted to eat in the restaurant instead of our room because  LOCKDOWN.
Where do I sign up?
Upon arrival on a very cold Winter's day, we entered the hotel's foyer and were immediately greeted by toasty warmth, a beautiful scent from a local candle and a warm welcome by our host. We were also immediately struck by the beautiful decor and all the pretty nooks around the hotel, more of which we discovered en route to our room upstairs. Needless to say, the decor, with its striking mix of print, colour and vintage charm, was one of the reasons I booked to stay here. Aren't these paintings from local artist Madeleine Cruise beautiful?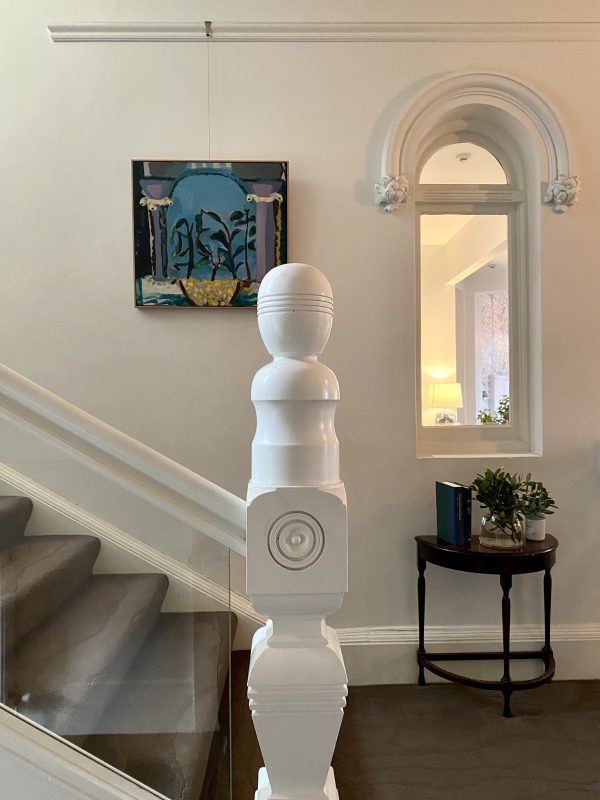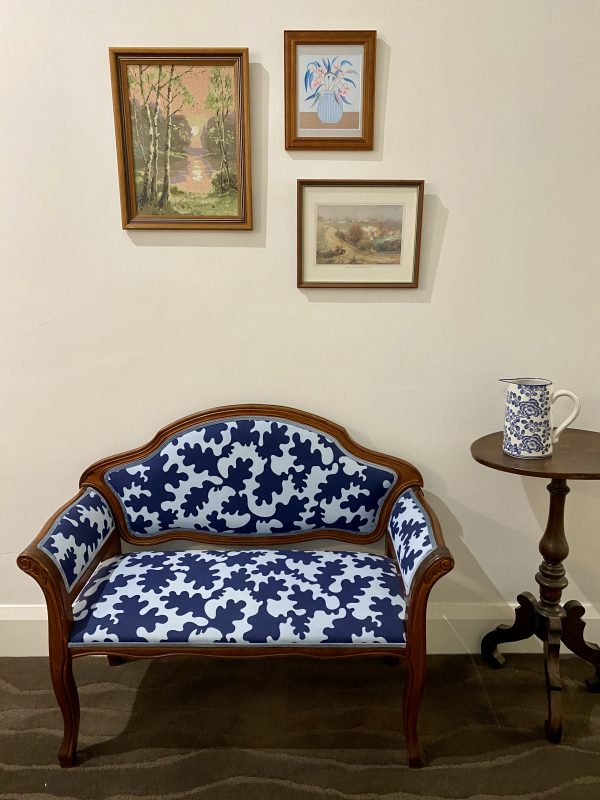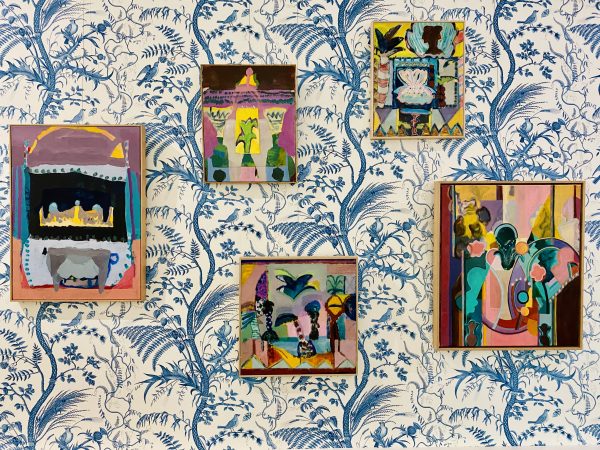 Above, more beautiful artwork by Madeleine Cruise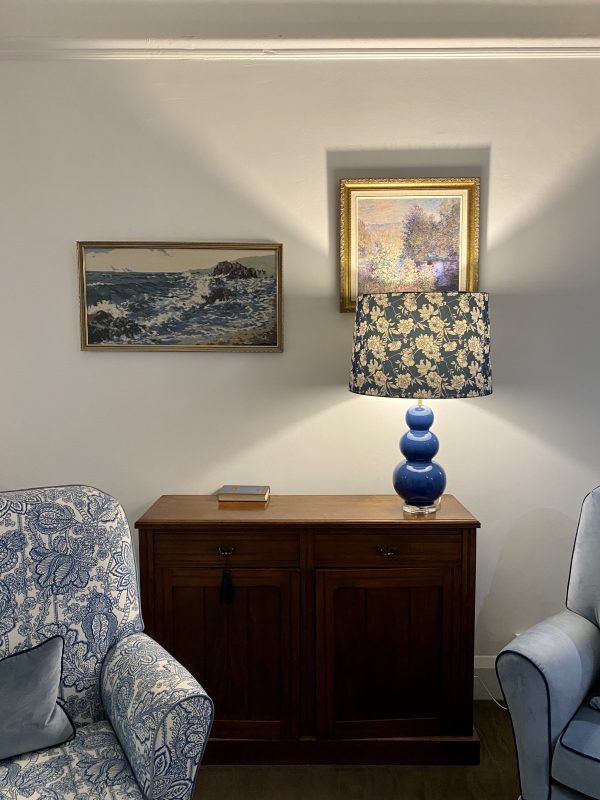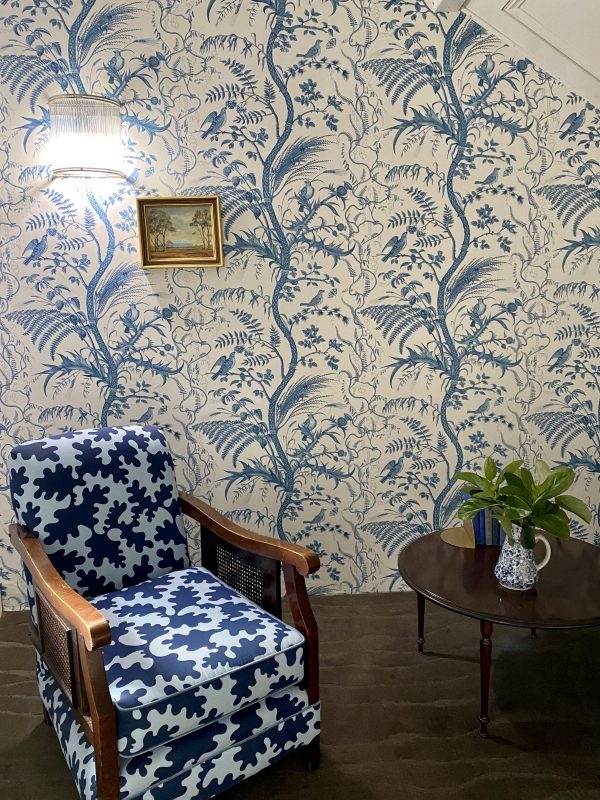 Our suite was a generous size and very comfortable, with a king size bed, luxurious amenities including a hand written note from Gorgi and a complimentary bottle of local Shiraz, two armchairs, a kitchenette and ensuite and plenty of space.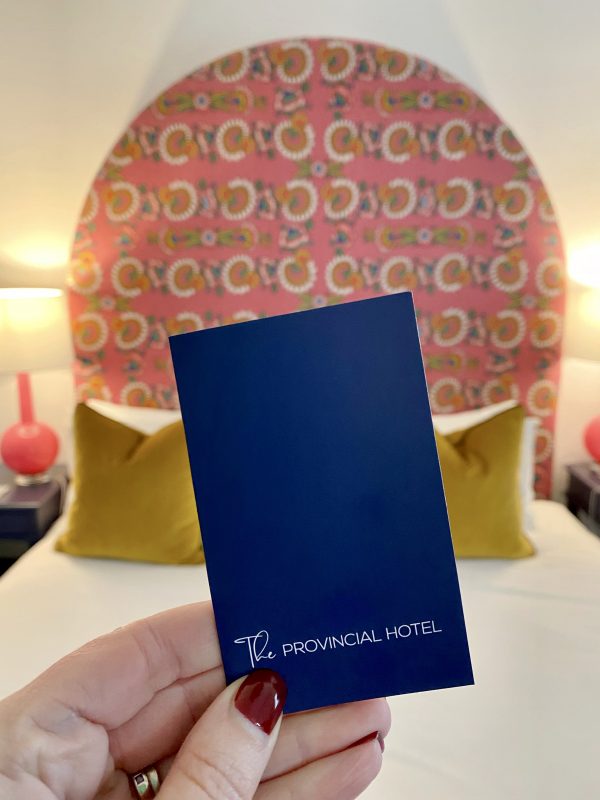 Packing the bottle of Moet we received on settlement to enjoy upon arrival was a stroke of genuis too.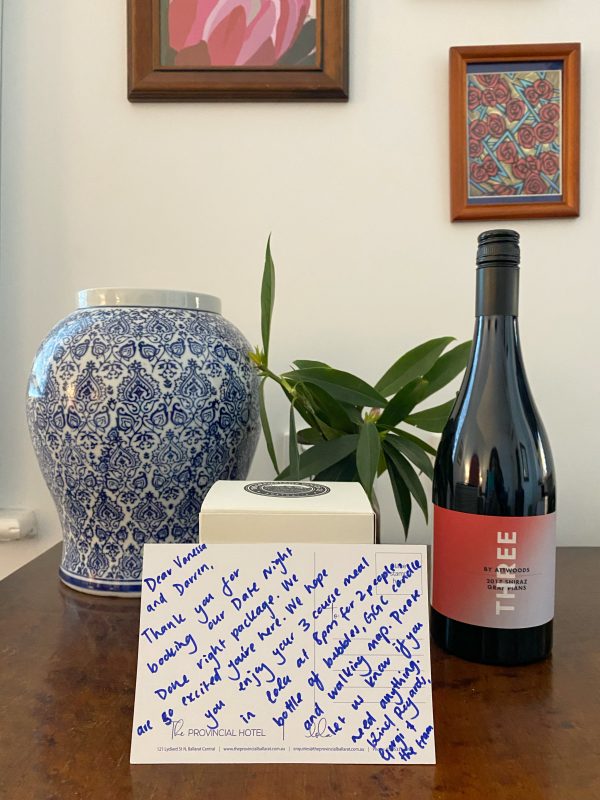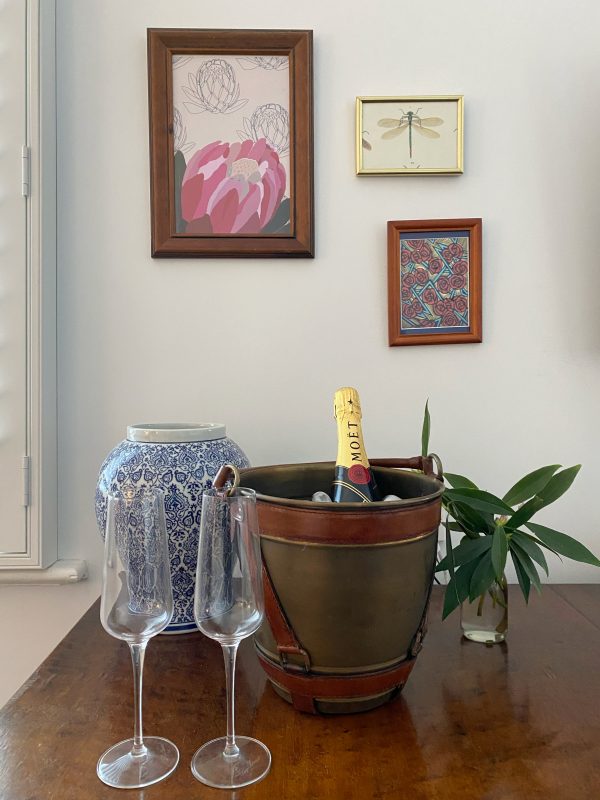 The only issue we had – which they'd mentioned when I booked and given me the option of booking a courtyard facing room –  was that the room I had chosen looked across to the train station. Anticipating some noise, ear plugs were provided but it was the light from the station through the plantation blinds that caused some middle of the night confusion more than any noise (and I don't use ear plugs). That said, it was a minor blip on an otherwise faultless experience.
Where to Eat & Drink
1. Lola @ The Provincial Hotel 
I do enjoy a country dining experience, and many regulars around these parts might know that I most regularly get my fix from the Healesville Hotel in Victoria's Yarra Valley. Lola has long been on my list, and I could not wait to eat here.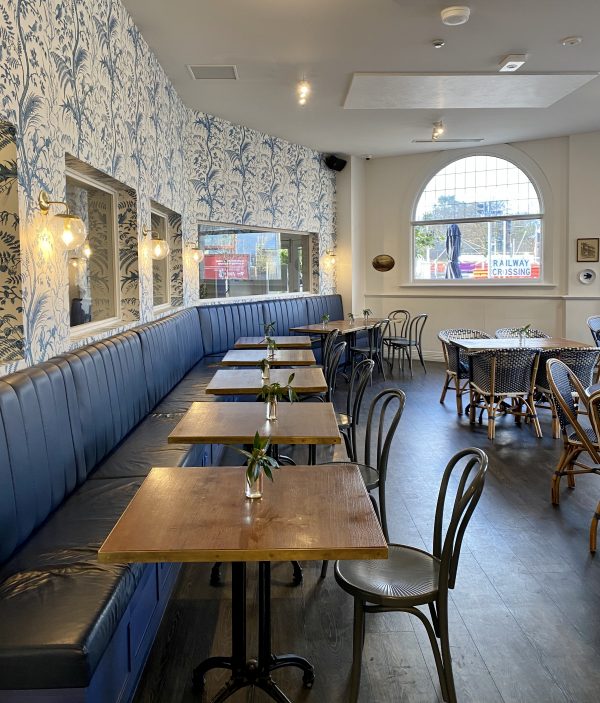 Our package included a three course dinner with a bottle of sparking wine, and it was pleasing to find that we had three options to choose from for entree (I selected the pork and duck terrine with picked vegetables while Mr SnS opted for the Portalington mussels); four courses to choose from for main course (we both opted for the lamb tagine with mint, cinnamon, apricot and almond couscous); and two options for dessert (we both opted for the chocolate mousse with hazelnut crumble).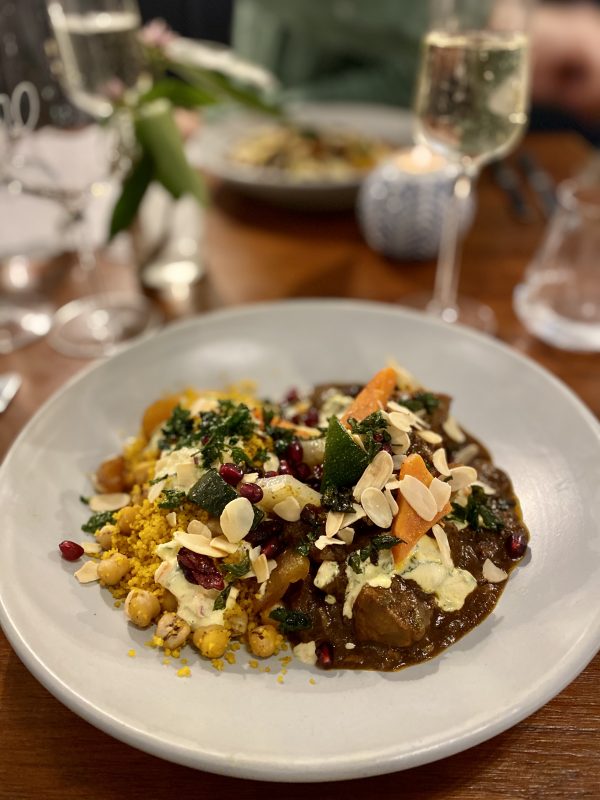 All our food was excellent and generously portioned, with the highlights being Mr SnS's mussels, my terrine and the dessert which was very good (I don't usually choose chocolate mousse, so this was a pleasant surprise). Unsurprisingly, a food coma ensued.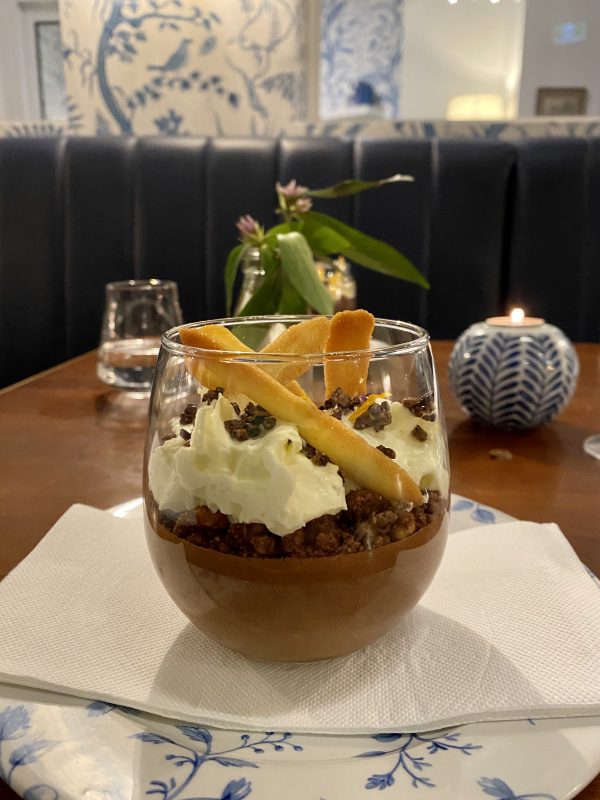 To book Lola, head here.
2. Yellow Espresso
Local friend and podcaster Ellen from the Potential Psychology Podcast gave me the local intel which included that Yellow Expresso was the place to go for breakfast. She was on the money, so much so that we ate here twice in twenty fours hours and I ate the same dish – these unbelievably more-ish corn fritters – on both occasions.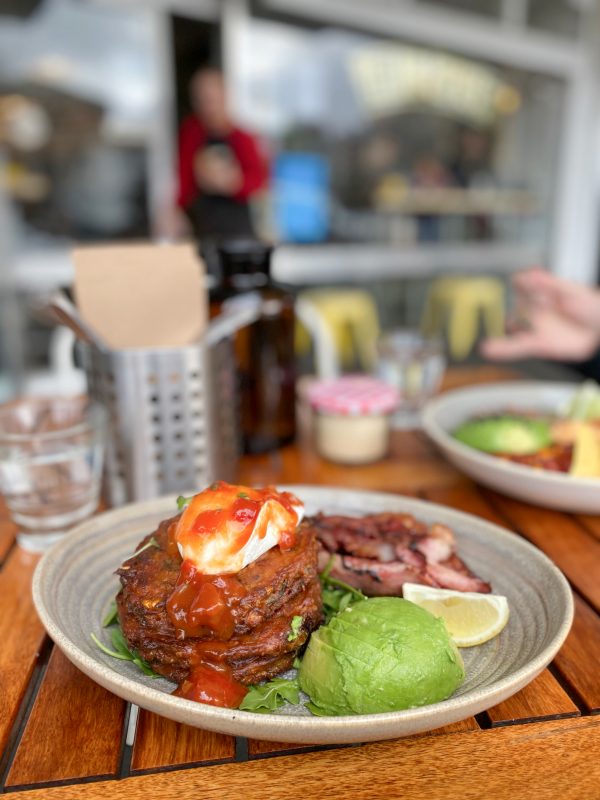 Even better, they take one hour bookings (ahead of time) if you'd like to sit inside. Trust me, it's worth booking ahead when it's ten degrees (or less!) outside. Book here.
We ate at Forge last time with the kids and loved it, and according to my insta followers, it's still the place for pizza in the 'Rat.
Book here.
4. Mitchell Harris Wine Bar
We were also told by several locals that Mitchell Harris Wine Bar is a great place for a pre or post dinner drink and nibbles. I'd definitely be heading here if we had stayed two nights.
For more info and to book, head here.
5. Coffee
As Melburnians, we like to do our coffee research ahead of time to avoid any awkward or disappointing morning caffeine scenarios. The word on the street – which I can confirm – is that Lola does a great brew from its socially distant street window.
We also had it on good advice (thanks again Ellen!) that Fika is another great place for coffee.
If you're up for Spanish, locals recommend the local tapas bar Meigas.
Book here.
What to Do & Where to Shop
1. Sovereign Hill
If you're with the kids – or even without – Ballarat is best known for it's famous historical recreation of an eighteenth century gold rush town.
We didn't visit this time around as we visited a couple of years ago, when we stayed on site, which allowed us to watch the light show the night we arrived, as well as having a full day to enjoy all the other attractions. For more info on our visit with the kids, head to this post.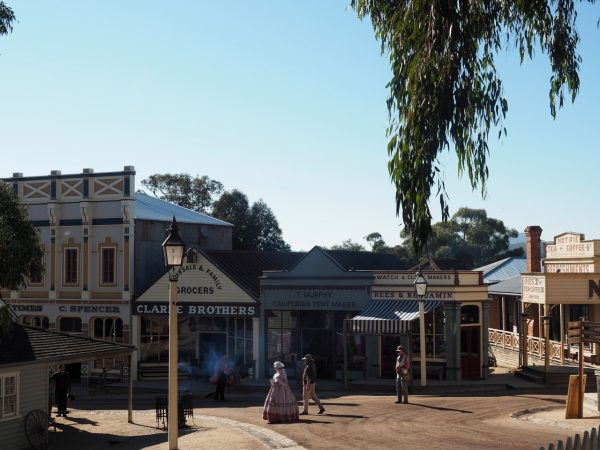 For more info, head to the Sovereign Hill site here.
2. Lake Wendouree
We didn't have enough time this trip, but ideally we would have packed our trainers and activewear and enjoyed the 6km walk around picturesque Lake Wendouree.
We noticed that bikes and maps were also provided at The Provincial if you'd prefer to see the local sights and lake on two wheels.
3. The Foundry
Located in central Ballarat, The Foundry is a beautiful emporium full of all my favourite things: takeaway coffee, homewares, clothing, accessories and more. We visited in the middle of CoVid, so the onsite cafe was not open, which meant we couldn't linger quite as long as I would have liked!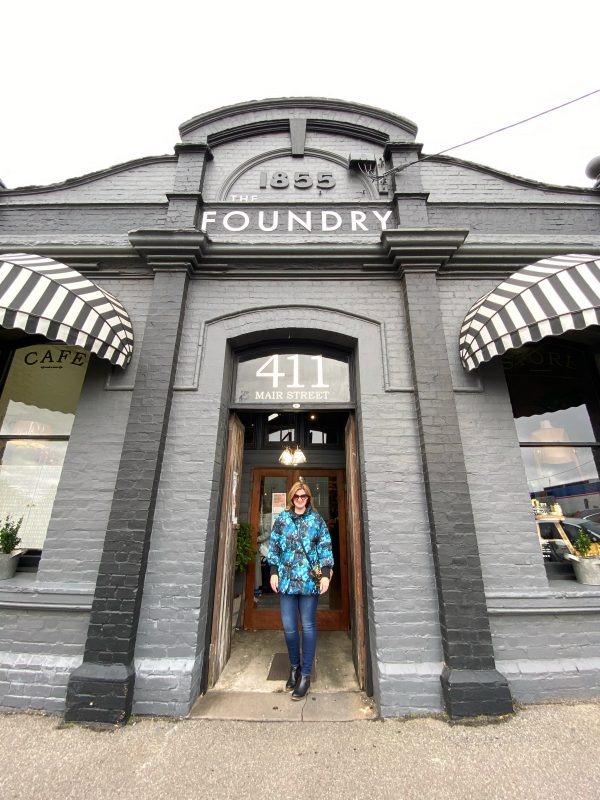 The Foundry has a fabulously curated selection of local brands including Nancybird, ELK, Kip & Co., Bonnie & Neil and Have You Met Miss Jones. It's a sensory overload in the best possible way and the service is warm and helpful.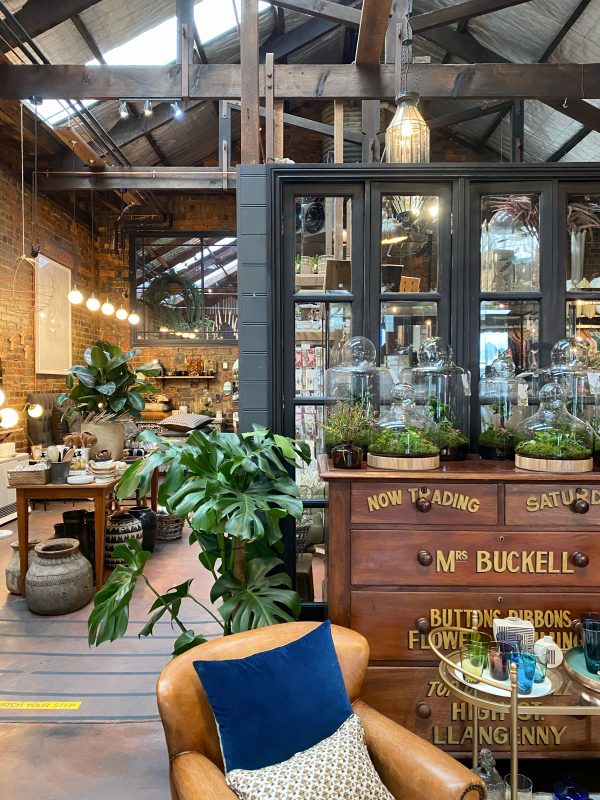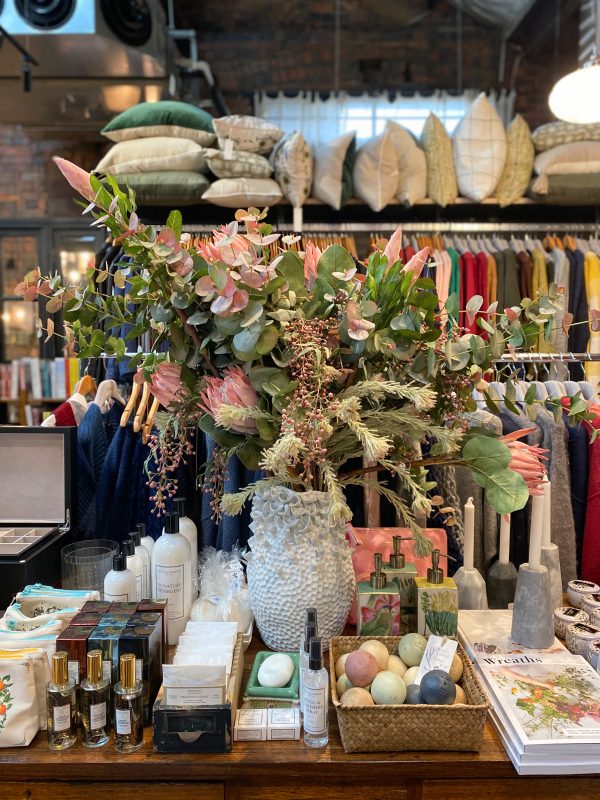 4. Collins Book Store Ballarat on Lydiard
One of the proprietors of The Provincial, Simon, kindly told us we should add this bookshop to our To Visit List before we left town and boy, were we glad he did!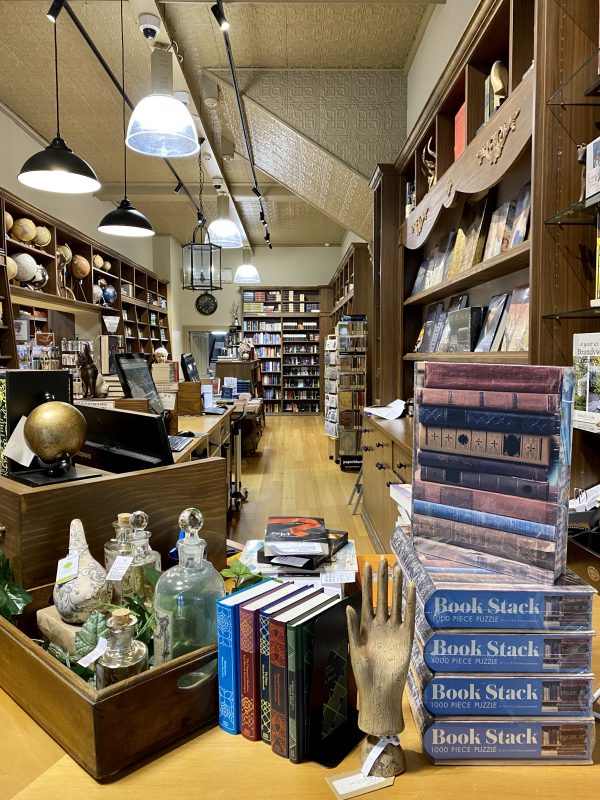 Housed across three heritage shopfronts, this is the book shop of my dreams, with an incredible variety of books, including an entire shopfront dedicated to children's books and literature. We spent a good half hour in here, buying our boys a stack of birthday gifts and volume of poetry for Mr SnS.
5. Wander the Streets
The best way to discover a town is to walk her streets, meandering and stopping along the way to look at whatever catches your eye. As well as helping you to find your bearings, it's a great way to find things that you won't find in any tour guide.
For me, this usually involves a slow walk, during which I like to take photos of historic and interesting buildings, street art and doorways. Always doorways.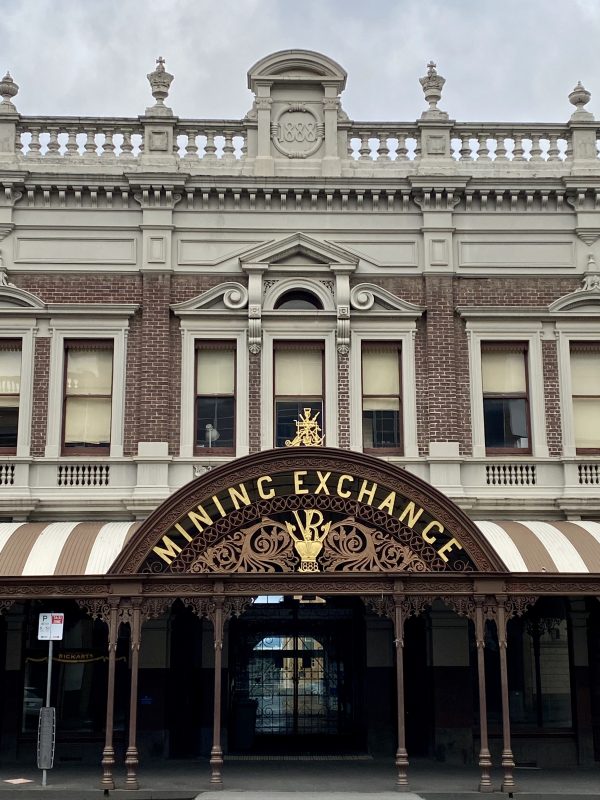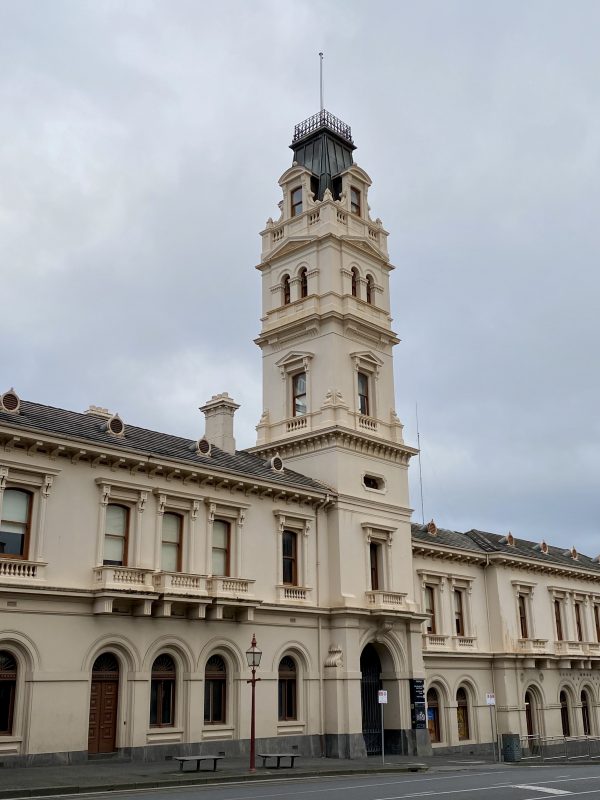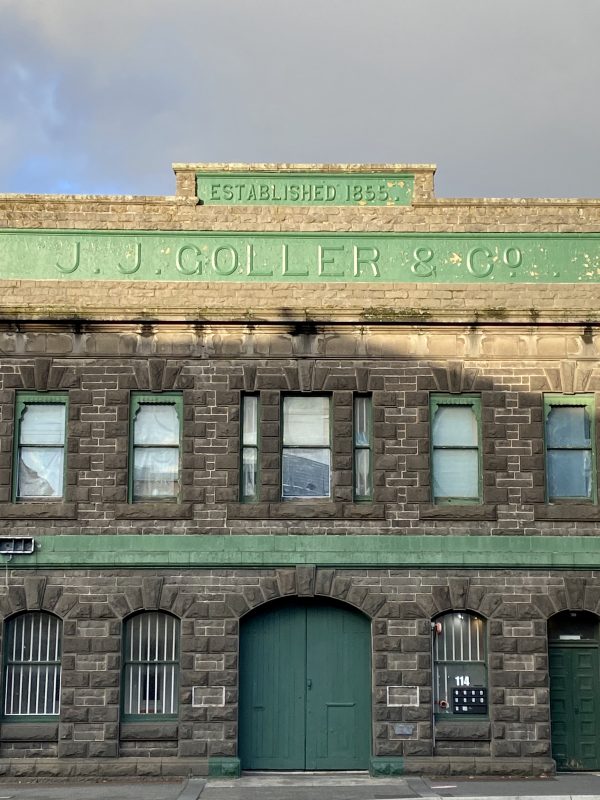 6. Gin tasting at Kilderkin Distillery
I noticed that there was a bottle of Lola themed Larrikin Gin at The Provincial's welcome desk when we checked in.
A few discreet enquiries later (thanks Googs), I located Kilderkin Distillery on the outskirts of town and made it my business to check it out as we left town.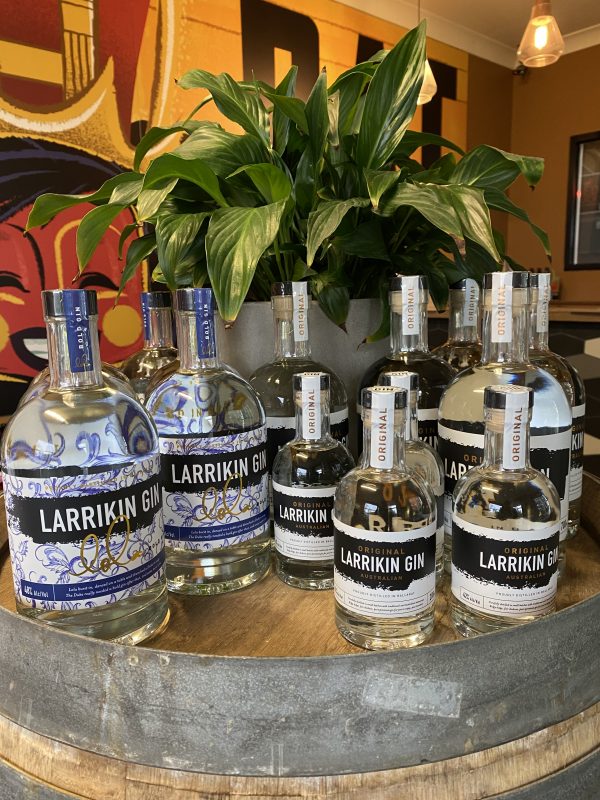 Upon arrival we were informed that there were no tastings thanks to CoVid, so we heard the spiel and elected to take home a bottle of their Original Larrikin Australian Gin variety. I'll let you know when we crack it open!
7. Art scene
Every town has its own art scene, whether it's hidden or not. Larger towns have galleries, which are also occasionally accompanied by great cafes and gift shops.
We didn't get that far in Ballarat, and next time I'd make a point of visiting the Art Gallery of Ballarat which is the largest and oldest regional gallery in Australia.
We did, however, walk past Wyatt Art which sells the work of visual artists Corina and Jack Wyatt. Their striking artwork on the side of the building definitely caught my eye. The shop was closed the afternoon we walked past, but is always open online.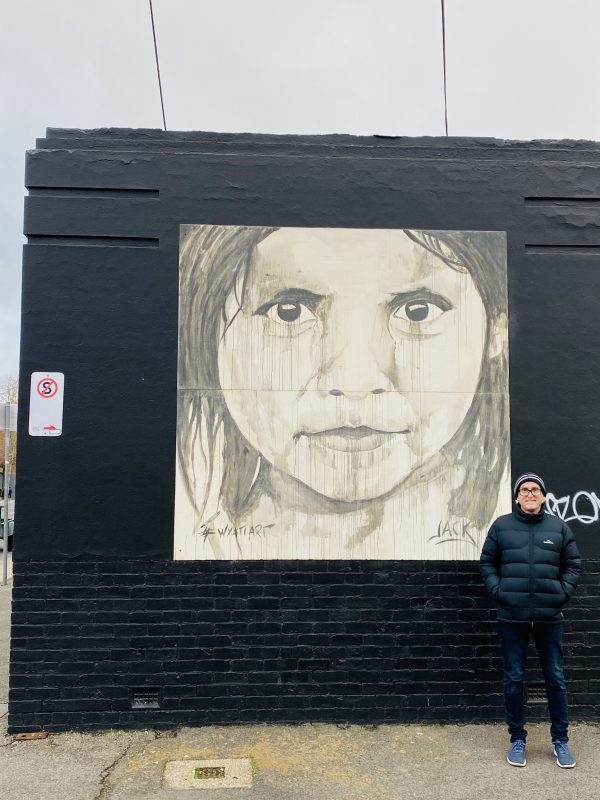 Want to PIN this post for later?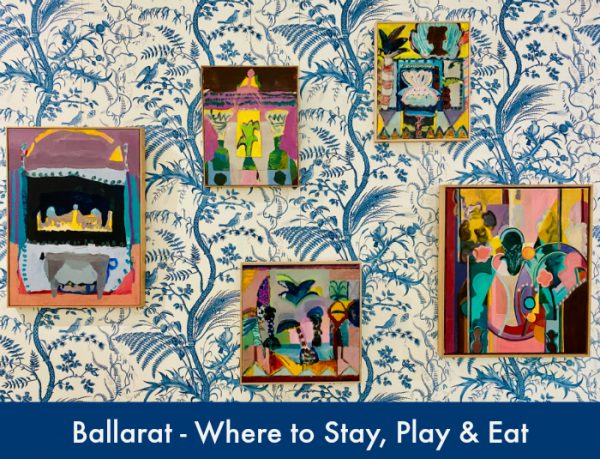 Author's note – We paid for everything during our stay in Ballarat including our accommodation and all our meals except for the complimentary bottle of Shiraz we received from Gorgi Coghlan upon arrival. Read my Disclosure policy more info.
So over to you, what would you add to the above? Have you visited a dreamy regional boutique hotel that we need to know about?