There are big weeks in life and then there are BIG weeks.
I've gotta say, this last week was out of the box for me on so many levels. So many fun and exciting things but I kind of wish they were spread across three weeks instead of 5 days. Nevertheless, I'm grateful for the opportunities that come my way and tried to really be present and enjoy every second. Have you been there?
It started out with a Big Day Out at A Day on the Green at Rochford Winery, where we saw a fantastic line up of local and international artists over the afternoon and evening. Logistics aside, nothing beats listening to great music with friends on a balmy afternoon.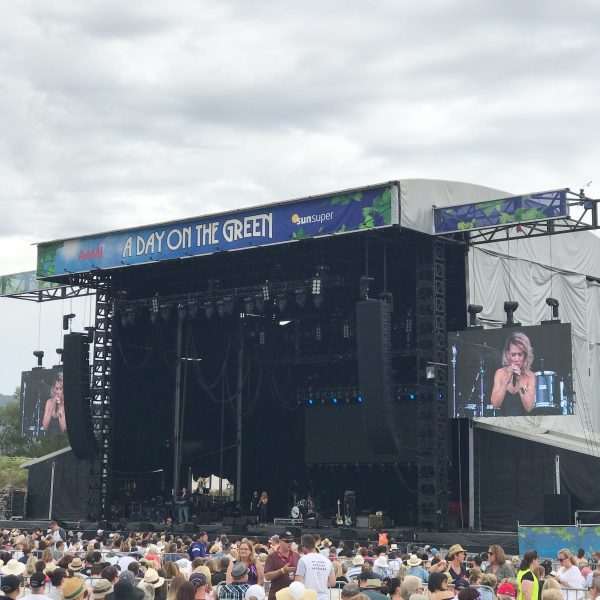 Despite the high humidity and possible rain and thunderstorms, we made the trek out to the Yarra Valley – along with approximately thirty thousand of peeps – and had a fab day. The music was tops but thankfully, the weather held out too, making it a most sublime balmy day.
Bachelor Girl kicked things off, and aside from looking ah-mazing, Tania Doko and The Bach got things off to a great start with a fab performance. Who doesn't love a sing a long to Buses and Trains?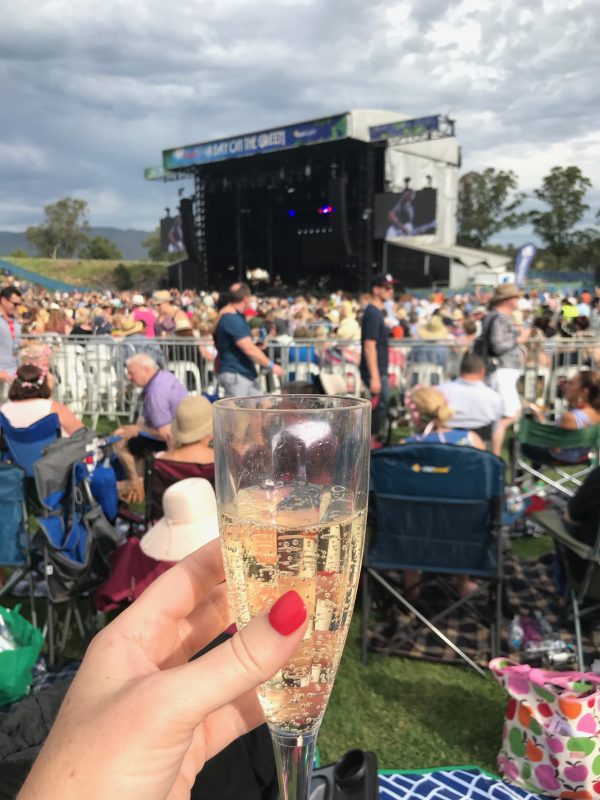 Next up was Russell Morris, who I wasn't super familiar with but it turns out I know quite a few of his tunes. Thanks Gold 104.3 FM!
Following Russell, Richard Marx hit the stage and was not only a great performer, it turns out he is quite the comedian. His introduction to Hazard, "Now I'm gonna play that song about the girl who was murdered", landed well amongst the surprised revellers. Dazza Braithwaite followed, with John Farnham finishing the show off with a huge finish. Man this guy's vocals just gets better and better. He was Next Level.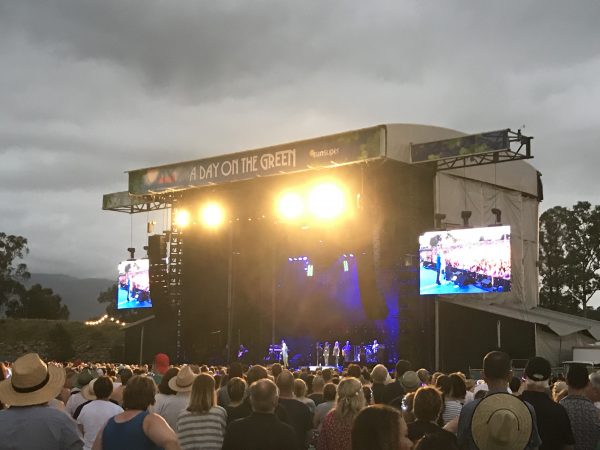 After a few days recovery, yesterday I geared up for the Day to End All Days – a presentation at a client meeting, the work Christmas lunch and then Mr 12's grade 6 graduation.
Help me Rhonda.
I decided this dress (the Electric Day dress from Gorman, I'm in size 14) was the happy intersection of corporate wear meets festive fun. I possibly pushed the corporate envelope with my pom pom earrings from Each to Own though …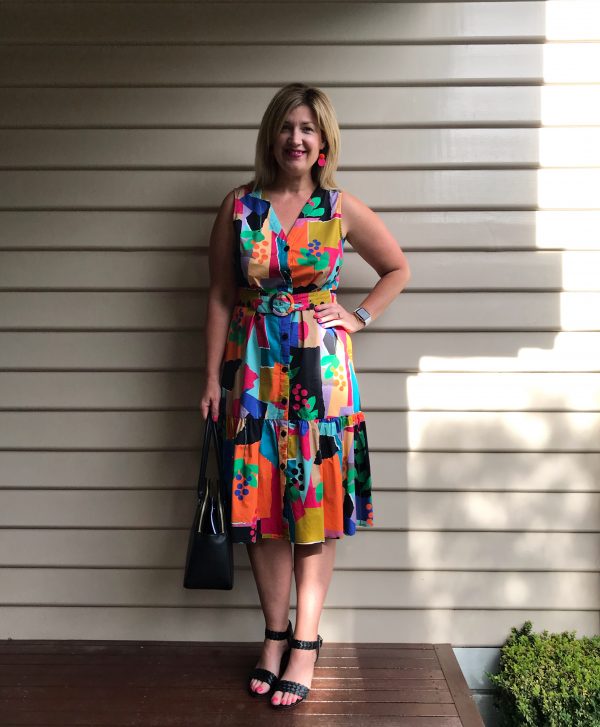 Then it was back to the office for Prosecco, canapes and Kris Kringle before we had a fabulous lunch at Italian bistro, Sud in KIng St, Melbourne. A full review will follow, but in a nutshell, the food was excellent and this is a great spot for a long lunch.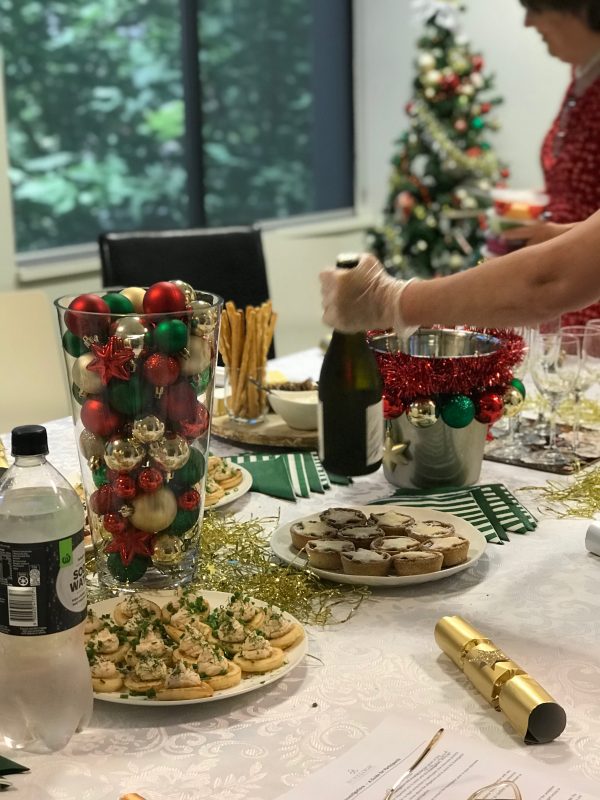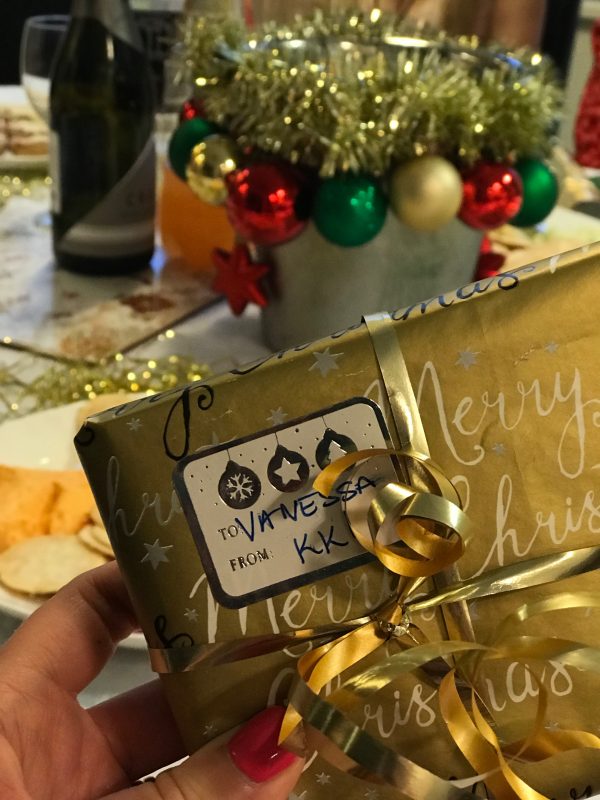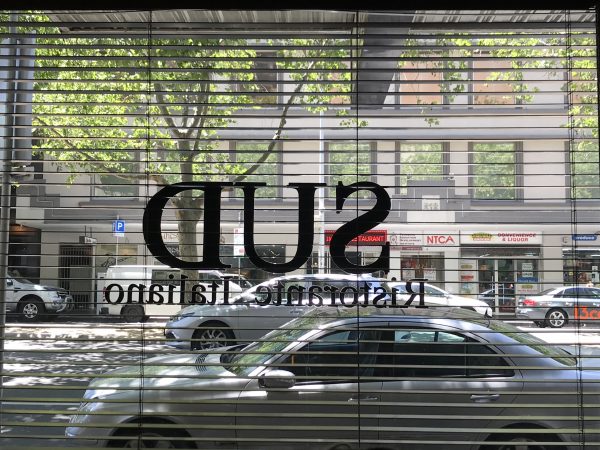 And then home to prepare for Graduation! I'd tried to prep as much as possible the night before, ironing the kids clothes and my dress as well as penning a card to our graduate. Love these cards from TYPO and Kikki K. Mr SnS and I will write in one and our younger boys have written in the other.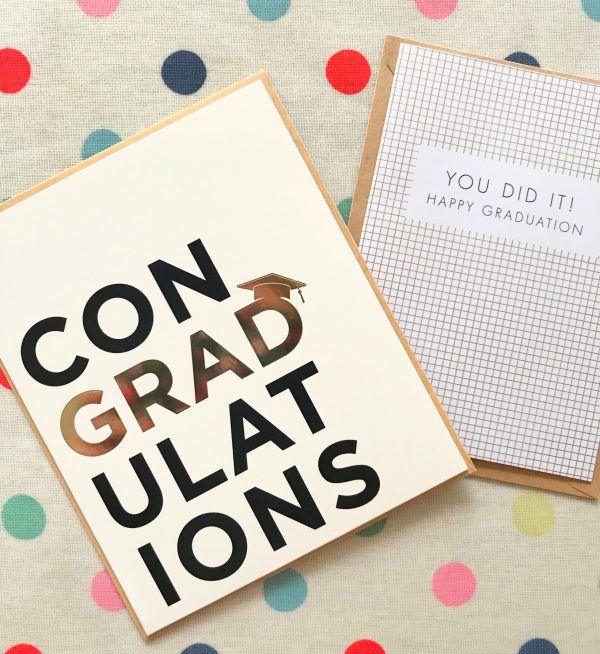 And what a great – although very warm – night it was. Each child read an introduction about a classmate; each class sang a song and our school president and principals both spoke. We left the kids to dinner and a disco while we caught up for some nibbles and drinks with friends. Then we joined the kids back at the disco to watch them do a couple of fab dance numbers including a 73 person flash mob. Very cool and sure beats the Absolutely Zero Celebrations I did back in '87.
Here's my boy – 12 going on 25!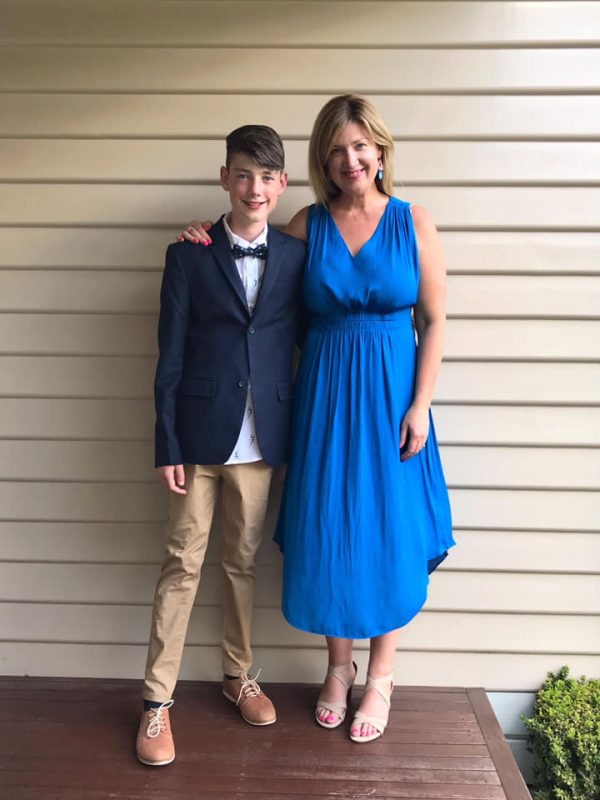 Can anyone else relate to the challenges faced in taking family photos???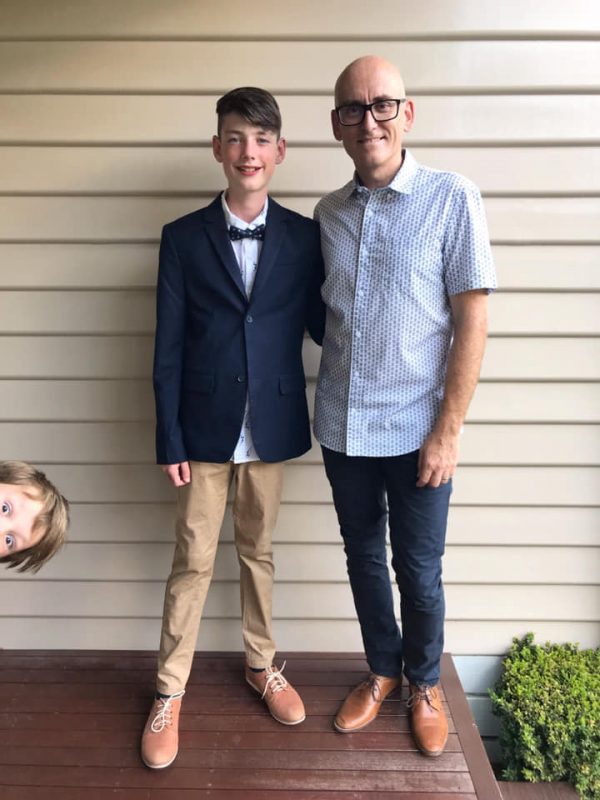 Finally, if you're wondering about this frock, it's a current Witchery one which I featured in my recent post What to Wear to the Work Christmas Party. I love this flattering style so much, I've also bought it in the raspberry. It could be a Christmas day winner, subject to Melbourne's weather of course!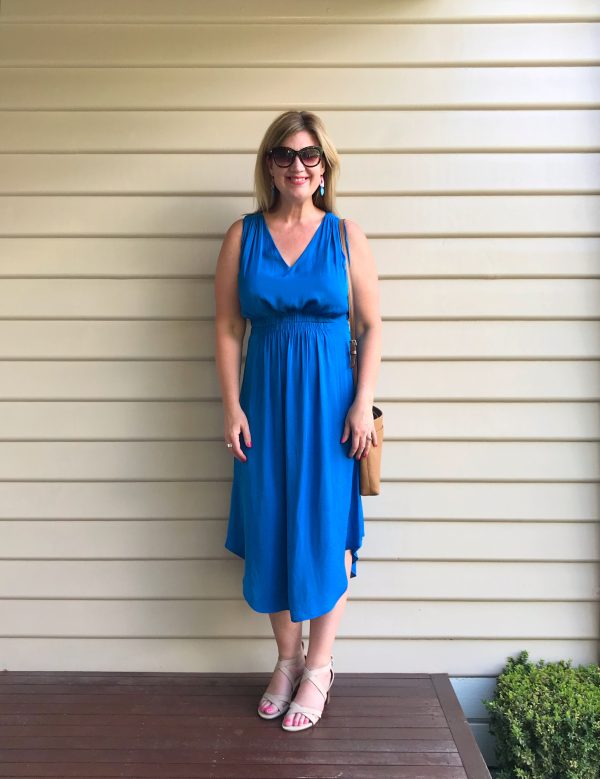 So do tell, what major milestones or other out of the ordinary things have been happening in your life lately? Is anyone else graduating?