Welcome to the latest edition of A Few of My Favourite Things!
I've got loads to share today, so I'll launch straight in.
Don't forget to tell me what's been floating your boat in the comments below.
1. We Made a Podcast!
So for the last year or so, I've been seriously toy-ing with the idea of starting my own podcast.
Logistics and time were a challenge though, but after talking it over with Mr SnS and the fam, we started to play with the idea of a family podcast – one in which we could all share what we've been reading, watching, listening to and playing with.
On the very rainy Cup Day, we finally had a decent window of time so we set about recording our pilot episode.
As you know, I love reading, bingeing on awesome TV shows and listening to a variety of podcasts – especially series – and reviewing them here on the blog. Our podcast is kind of an extension of the idea of my review posts but instead of just hearing from me, you'll hear four other perspectives – our three boys' aged 12, 10 and 7 and Mr SnS  as well.
We're just finding our groove and teasing out how things might roll in future episodes but if you'd like to check it out in the meantime, just press play …
2. The Long Weekend Wind Down
We were lucky enough to spend a few days in the Macedon Ranges over the long weekend which was JUST what we needed here at Shenanigans HQ.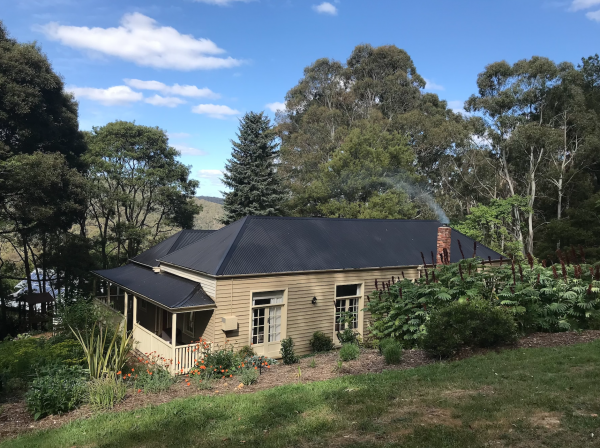 The weather was a bit nuts – everything from balmy, humid conditions to freezing mornings, but we still had a ball and loved breathing in all that fresh country air.
I'll talk about what we did, where we stayed and what we loved in a future post, but in a nutshell, it was the perfect blend of activity and rest for all of us – including Roxy who we took away for the very first time.
Ah, can you feel the serenity!
3. New Drops at Gorman, Spell Designs and Bohemian Traders
This time of year is dynamite in the fashion stakes – all the drops are making me swoon and giving me visions of balmy evenings and good times all summer long.
Taking my fancy this week are three different drops – and styles – from some of my favourite Aussie labels – bold, colourful and fun Gorman and whimsical, muted boho pieces from Spell Designs and Bohemian Traders.
Step right this way for some window shopping …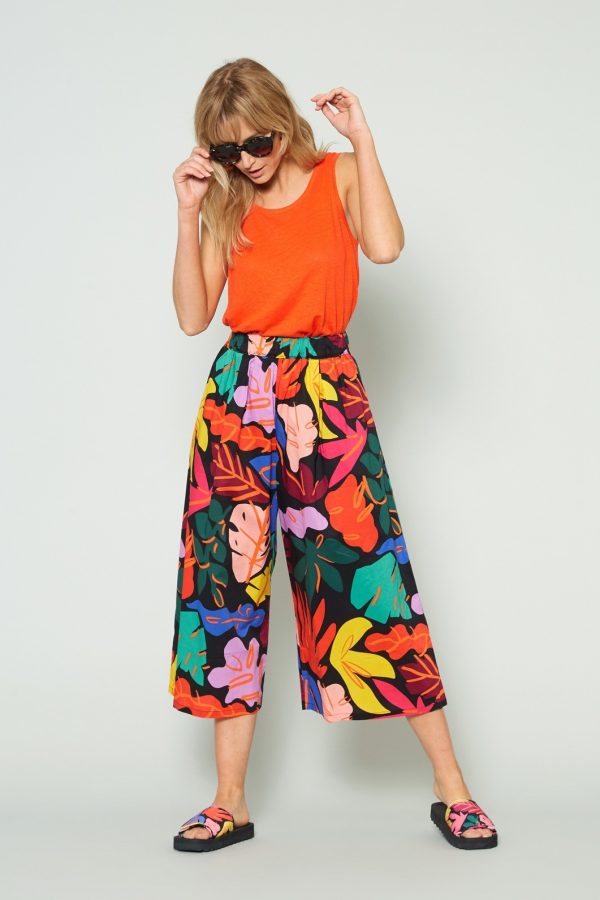 I am currently obsessed with printed wide legged pants and love wearing them with a tucked in tank, with either an espadrille wedge or flats. Loving this new Frondsense print in a big way.
As for this Tulip dress below, I have a bottle green and a printed version of this dress already (from previous seasons) and absolutely LOVE this bold pink.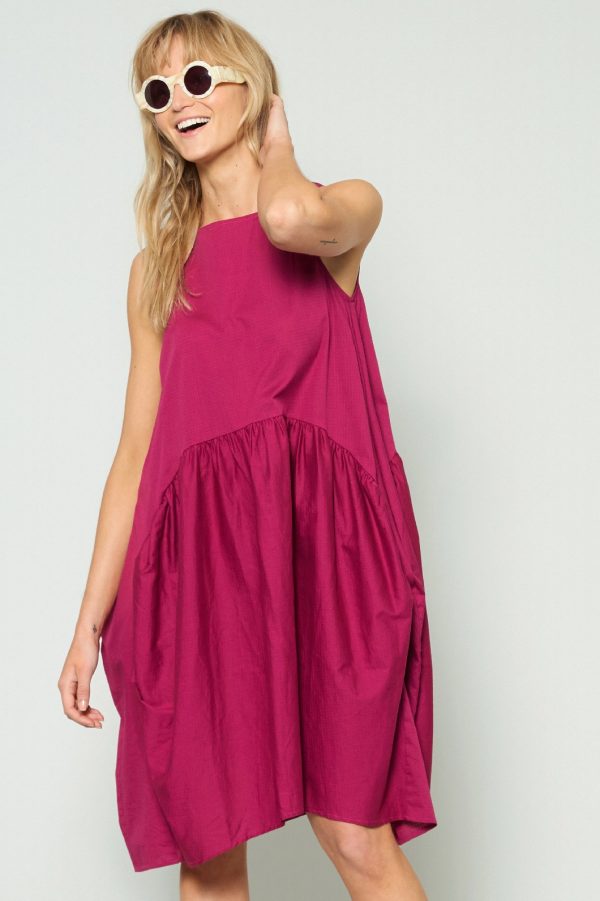 Over at Spell, the first drop of Wild Things landed this week and while some styles sold out within hours – instead of the usual minutes – some styles have been overlooked in my humble opinion. I love this beautiful print – and scooped it up in the sleeved gown style – but am also loving this strappy high summer style …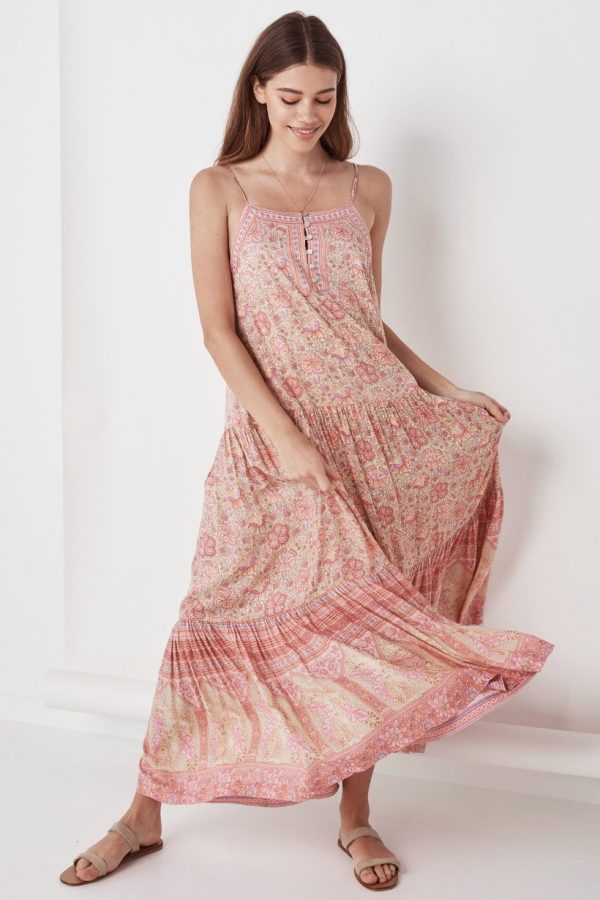 Poinciana Strappy Maxi Dress from Spell Designs
And finally, over at Bohemian Traders, a pretty pink palette has literally JUST dropped. Hello pink stripes …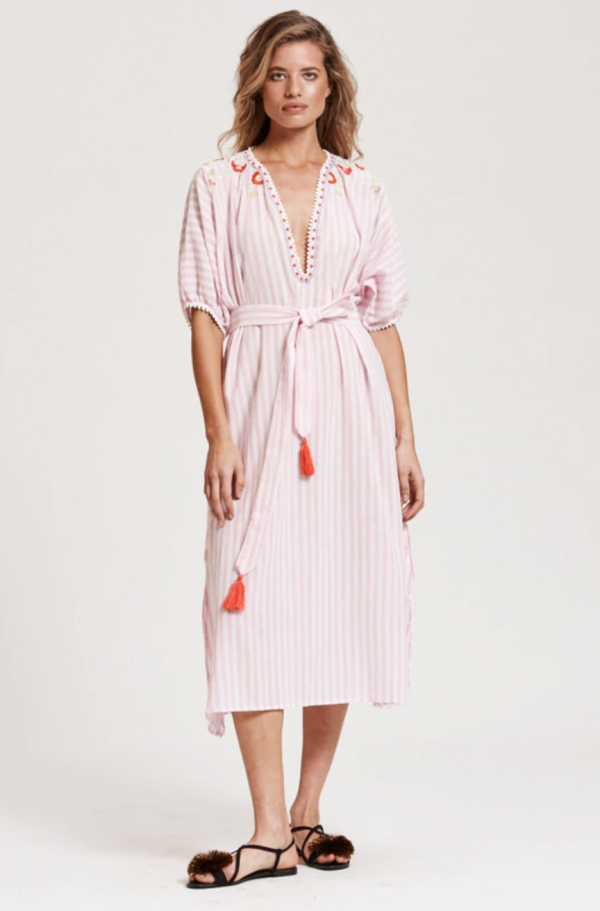 Isabelle Embroidered Dress from Bohemian Traders
This post contains some affiliate links. You don't pay any extra and I earn a small commission. Read more in my Disclosure Policy here.
So over to you friends – what's been floating your boat this week?