First up, let me apologise for this post being a few days late.
I aim to post My Fave Things posts on Fridays but last week, well, it didn't exactly go to plan.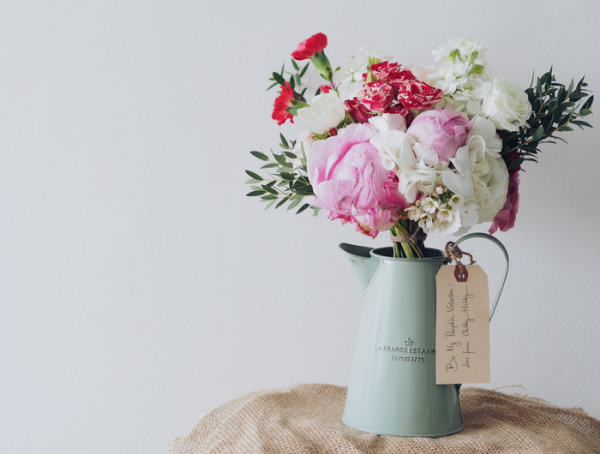 The first half of the week started well, with anticipation building and preparations in full swing for Book Week on Wednesday. I'll cover more on that below but before that day was done, Mr 7 had puked in public, won a prize for Best Costume; walked the winners' catwalk and polished off – and kept down – two bowls of spag bol. Still, I kept him at home on Thursday to ensure his random vom situation was not spread to any other school mates.
On Thursday, it was time for ANOTHER unexpected situation – my middle son, Mr 10 who recently suffered a mild concussion days before we flew to Hawaii – decided it'd be a great idea to jump into his bedroom via his (locked) bedroom window from the top of the fence, which, to cut a short and painful story shorter – ended in him falling from said fence to the ground and fracturing his thumb. Thinking of the terrible possible scenarios afterwards, we decided this was a very happy outcome, all things considered.
In the meantime, I was at a work retreat/function when I was alerted by a series of texts, photos and wide eyed emojis that all was not well at Shenanigans HQ.
On Friday after school, I rallied the troops for a trip to the Hand Clinic where our amazing hand therapist checked out Mr 10's thumb and made a splint on the spot with plastic, a bain marie and a heat gun. It was seriously impressive and Pinterest worthy art meets medical aid and the kids and I were all mesmerised.
Friday then ended with the book club girls over for a debrief on the wonderful classic, Crossing to Safety, before I collapsed in to bed before spending most of Saturday finishing the last day of a three day (over three weekends) Parenting Course.
Man, Shenanigans Central has been living up to it's rep this past week!
In between all of the considerable shenanigans, here's what I was loving last week …
1. Book Week
I know, I know, many parents hate Book Week and I get that it is pressure and just another thing to sort out in our busy, family lives. I used to dread it but, with some planning and experience, I'm not as tipped over by it these days. Here's this year's costumes …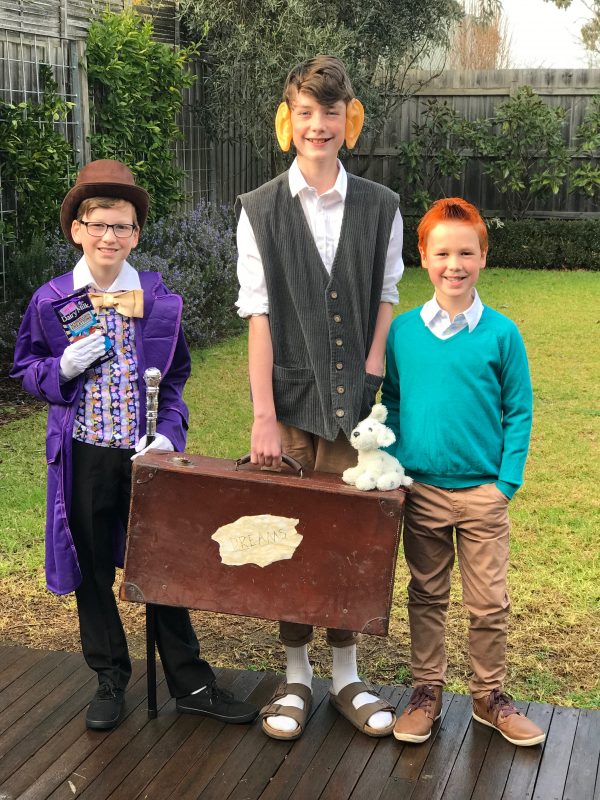 Willy Wonka, BFG and Tin Tin
Now we've got a few Book Weeks under my belt, I think we've worked out how to make it work for us:
We recycle costumes – Mr 7 wore the Tin Tin costume Mr 10 wore two years ago and we used the same can of orange hair spray;
We keep things simple – both Mr 7 and Mr 12's costumes were sourced almost entirely from clothes we already had. The only thing I bought between the two of them was a $6 vest for Mr 12 from the op shop;
We buy an outfit we can't source or make – I'm no seamstress or Pinterest crafty Mum. I knew the easiest way to create Willy Wonka for us was to buy the costume and accessories. Hopefully we can use the hat, white gloves and cane for different characters in future.
Costume shenanigans aside, once the kids are off to school and there's no more work to be done, I love going to school to see the amazingly creative, amazingly simple but effective costumes kids and teachers come up with. Our book day is one of the best days of the entire school year.
2. Jasmine – The Latest Drop from Spell Designs
The bonus of being house bound on Thursday was that I was able to jump online at 10am on Thursday when the second drop of Jasmine was released at Spell Designs.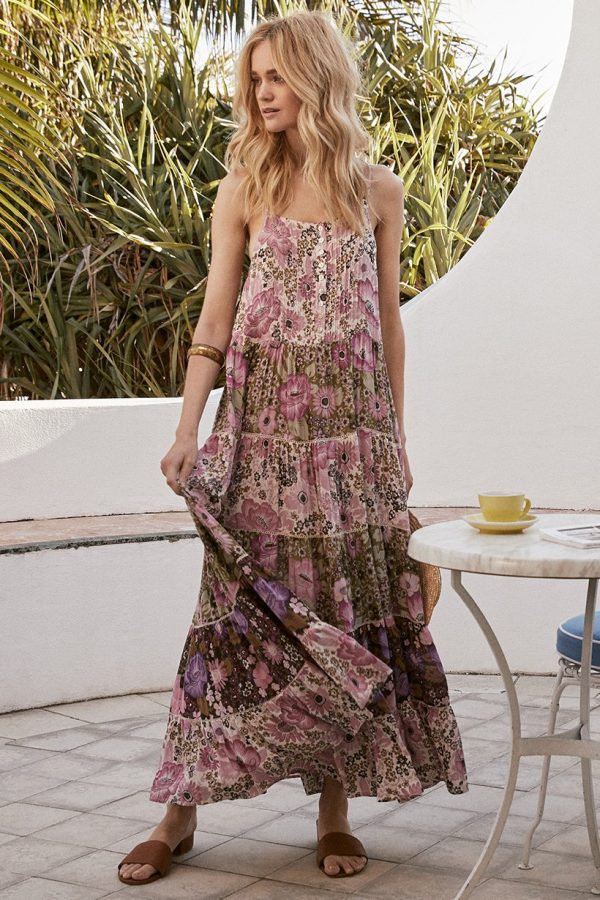 Despite being online then, several things were sold out in minutes – including a dress that disappeared from my cart at 10.04am – but I did land one of the items on my wish list. *see above* Stay tuned for the reveal over on Insta as the weather warms up or check out the full range here.
3. Spring Cleaning
Clearing out the kids' clothes has been long on my list, but with three boys, it's a BIG job to tackle. Clearing out one son's clothes means storing and/or topping up with another son's clothes.
I decided to start last week by going through Mr 7's clothes, which was gratifying but now I have three enormous piles to deal with – the Op Shop pile, the Market/To Sell pile and Give to Nephews Pile. Once I've offloaded this, I'll tackle my bigger boys.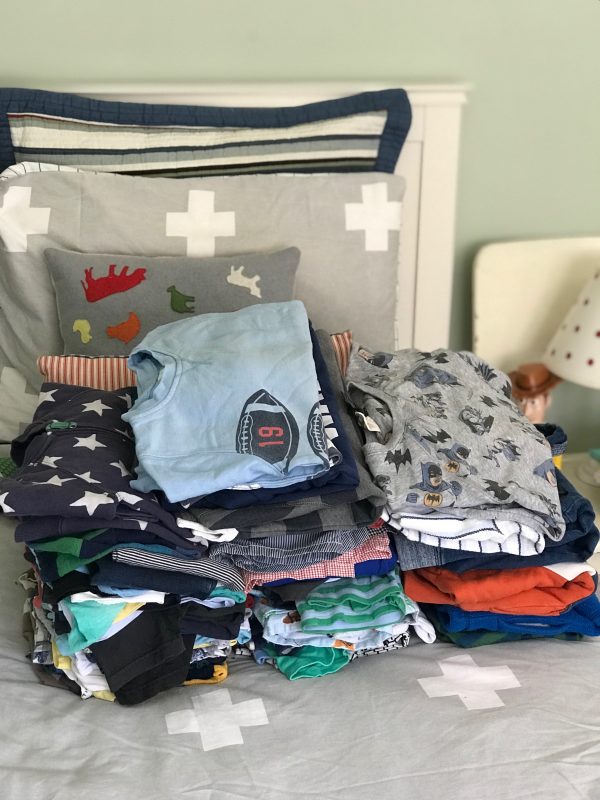 I'm also trying to sort a draw or cupboard in various rooms at a time, just to get things done, even if I only have an hour at a time.
I'm also trying to spend spend some time in the garden whenever it's a sunny weekend day – even just for ten minutes, just to keep on top of the weeds and do a spot of pruning. It feels good to be in the sun, seeing the new growth and all those new buds. Limes anyone?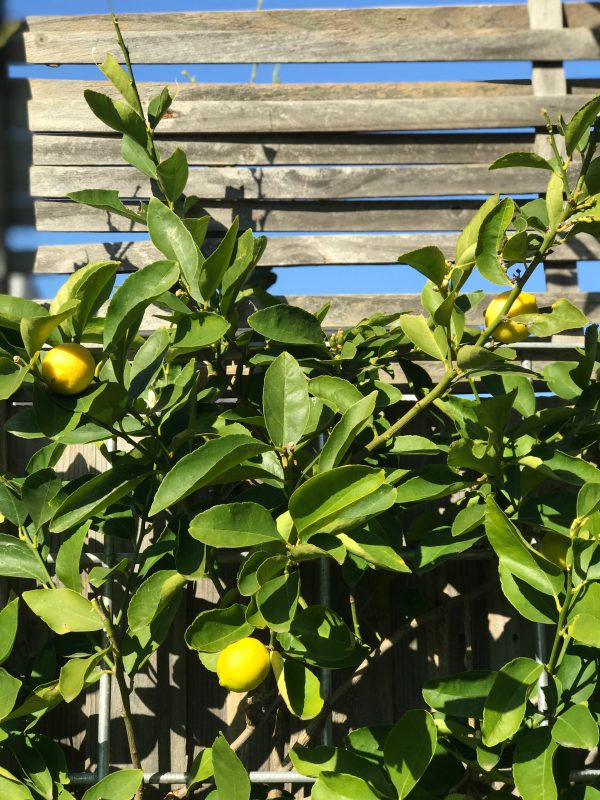 How do you approach Spring Cleaning or decluttering? Do you like to get into the garden?
4. The Melbourne Writers Festival 
I'm a big fan of the Melbourne Writers Festival and was thrilled to be heading along this weekend to see the fabulous Leigh Sales.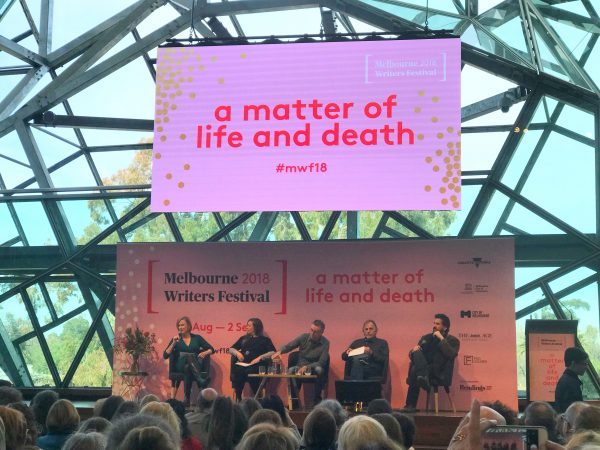 In her session, she invited a panel to discuss film and TV writing which was really interesting and thought provoking. Her panellists included comedian and writer Tony Martin and the hilarious Lachy Hulme, aka Dr Clegg from Offspring. I can't wait to head back next weekend for more sessions.
If you're interested in attending – there are plenty of free sessions to choose from too – head here for the full program.
This post contains some affiliate links. You don't pay any extra and I earn a small commission. Read more in my Disclosure Policy here.
So over to you – what have you been loving lately?