If you're a regular reader, you'll know I try to stay pretty upbeat around these parts.
Every week I share a list of what's taken my fancy or what I've been enjoying in my My Favourite Things posts. I love writing these posts and I've received plenty of lovely feedback about these too – thank you.
The way I see it, there's enough bad and sad news in the world right now for all of us on global, local and personal levels – without me adding to it here and being a Debbie Downer.
But sometimes, some weeks, there are those little things that grate, annoy or just leave you feeling a little bit Flat Stanley.
And as much as I like to look for things I'm grateful for – and there are always SO many things to appreciate or enjoy – life isn't always Hashtag Blessed, Hashtag Grateful or a non stop Instagram highlights reel.
Just ask my kids.
So, this week, I'm blowing off a little steam – venting if you will – and I'd like to invite you to do the same.
Of course – DISCLAIMER – what I'm sharing here are all very small, first world problems and I acknowledge it's been a really full on week in the news and I don't want to diminish or underplay that – so I'm in no way complaining about my lot in life or minimising any of those issues. No way Jose.
But still, things happen and sometimes you just need to share it.
So feel free to join me in a little vent and tell me what's been tipping you over lately.
1. The Costume-palooza that is Term 3
I'm done – D-O-N-E – with costumes for 2017.
In fact, in Term 3 last year, after eleven or so costume days between my three boys,  I was about to resign from costumes days for All Time.
I might have considered – albeit briefly – a costume free home school scenario.
There was Chinese Day x 2, Olympics Day x 2, Book Day x 2, Footy Day x 3, Explorer Day x 1 and When I Grow Up Day x 1. I also have a vague recollection of a themed disco or crazy hair day in the mix too.
Yes we love our school and really appreciate all the thought, planning and organisation that the teachers put into these days and the kids had a ball but man, en masse, I found it all a bit exhausting. Especially in the one term and spread across three kids.
Fast forward to this year and comparatively, it hasn't been as full on – we only have 10 costumes this term – Themed Disco x 3, Book Day x 3, Footy Day x 3 and Explorer Day x 1 – and Footy Day is easy, so it's definitely been an easier year by comparison.
I'm still ready for it to end though.
For me, school life, with all the usual extra curricular activities during the week and kids' birthday parties on the weekends, is busy enough without the added pressure of dressing someone like Christopher Colombus …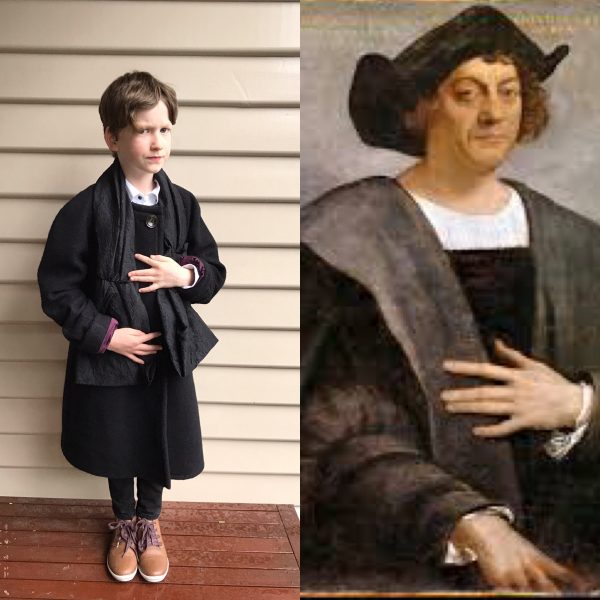 Props to Mr 9 for his superior hand placement.
I know some parents love it – as do most kids – but man, unless it's an '80s party – I'm always happy to dress up for one of those – don't mention the C word around me any time soon. And don't mind me while I lie down to mentally prepare for Term 3 2018!
2. Melbourne's Weather
Melbourne, you're fired.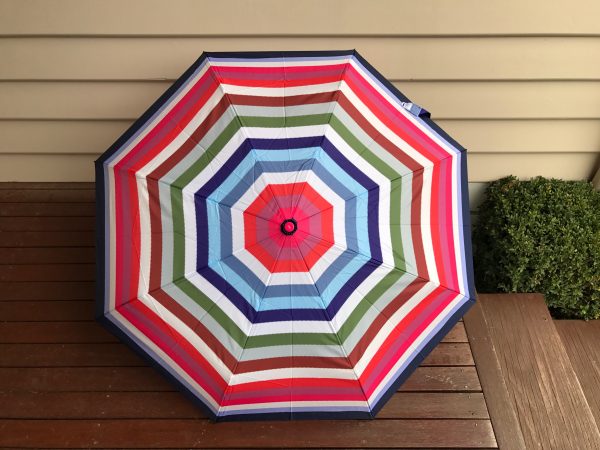 Enough with the freezing cold, torrential rain and Artic wind already.
Bring on Spring.
3. When Your Current Netflix Binge Ends
It's totally a thing. In fact, my great mate Lou tagged me when she saw this on St Frock's Facebook page last week because this is SO me.
You know, that bereft feeling you get after you've watched the final episode of your favourite Netflix series? It might be the final ep ever or you know you have to wait another year or so for the next series.
That feeling that often leads you to watch the final episode another, say three or so times?
You too?
I had it bad after The Killing, felt it again this past week after smashing all 20 episodes of Narcos in 7 days and feel it rising again with the final episode of Season 7 of Game of Thrones airing this coming Monday. I may even have watched the last GoT episode twice on Monday to make it last just another hour longer.
Sigh.
Starting a new series straight away never works either. Trust me, I've tried. Sometimes, you just need to sit in the feeling for a few days before trying to find a new series.
So over to you. What first world problem is not your favourite thing this week?