Helloness and happy Friyay!
Just a short post from me today.
I'm mid way through my first solo parenting stint of 2017 and it's been a bit cray cray around these parts. Add to that some end of term exhaustion and relentless early starts (the shenanigans have been kicking off at 6am everyday) and I've been Mayor of First World Struggle Town this week.
In the scheme of things, everything's fine of course and, if you're looking, as I've tried to do, there's never any shortage of lovely things. Here are some of my favourites this week …
1. Pool Hangs
Is there anything better than a relaxing arvo poolside on a sunny 32 degree day?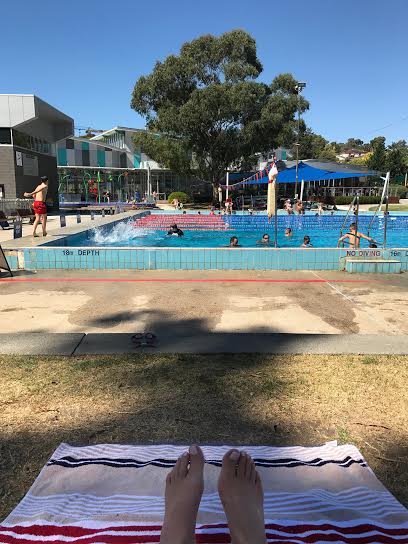 We camped out pool side at Aquarena last Sunday arvo with friends and the kids amused each other for hours – even though the water slides and diving pool were closed, the kids swam inside, outside, in the water play area and even did laps. A late arvo ice cream finished the day off perfectly. I know I'll be thinking back to this day in but a few short months!
2. Home Inspo
I caught up with the fabulously talented Belinda from Gallerie B this week. It was lovely to catch up and to see her beautiful new home. How divine is this window seat situation? Little Harry is pretty cute too!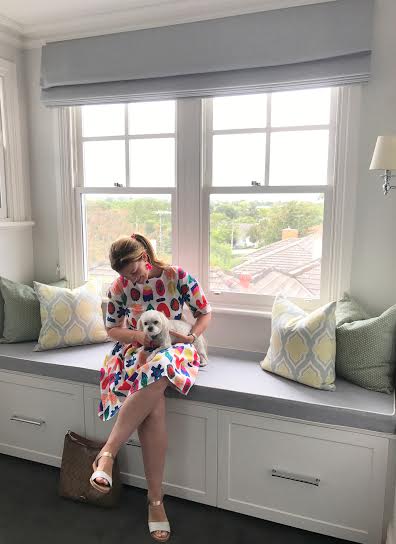 To see more of her beautiful home and read her tips for building a house, head here.
3. Summer fruit
As much as I love Autumn's offerings in the fruit department (HELLO RHUBARB), the late summer fruit I've bought of late has been simply superb. The raspberries and sweet, juicy red grapes in particular have been absolutely delicious.
When I caught up with B this week, I mixed a few of my favourites together and served them at room temperature for a little post lunch sweetness.  There was no need to add anything extra – fruit in season is perfect on it's own.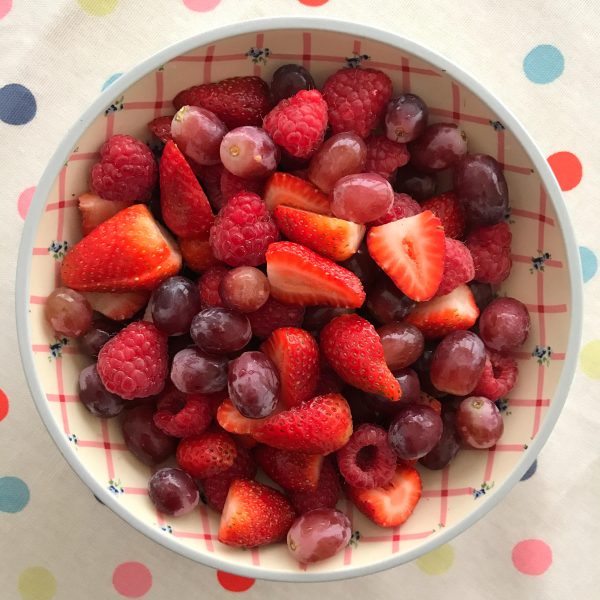 4. Results
I can tell you more in another post if you're interested, but this week I felt a great sense of satisfaction: I've lost 5kgs since the beginning of the year. As well as feeling lighter, I also feel much stronger and fitter. I'm also a better tap dancer than I've ever been. YAY!
It's enormously gratifying to find that the many changes I've made this year are paying off, and, despite some not so good days and blow outs along the way, I've managed to get back on track and stay on track, for 12 weeks and counting. And that's a great feeling.
So over to you – what have you been loving this week?