Well it's the end of the second week of the school holidays here in Victoria but for me, it's the end of almost four whole weeks of the kids away from school – two weeks in Bali plus two weeks of school holidays broken up with one day – the last day of term – at school.
It's been SO great to have an extended break in routine, especially for Mr 6 in his first year of school, but, as you can imagine, it's also had it challenges. Despite relentless tidying and attempts to stay on top of things, the house is trashed, there's stuff everywhere and the kids are fighting. I'm feeling completely over the noise and the mess but at the same time, trying to let it be while the kids are on holidays.
Thankfully, this week we mixed things up a bit.
On Monday, Mr 11 happily went off to camp for the week. He'll return exhausted and filthy this arvo but I know he has had an awesome week.
Meanwhile, back at Shenanigans HQ, Masters 6 and 9 decided to go to a local school holiday program which runs for a couple of hours every morning. As a result, I've had a couple of hours to myself everyday this week and it's been very AWESOME.
I've exercised, caught up on the washing, popped in to IKEA and done some work at cafes. I've had a chance to think about the term ahead, do a bit of planning, writing and brainstorming for this here blog.
So this edition of A Few of My Favourite Things captures some of the things I've had a chance – and the time – to check out this week. I hope there's a thing or two that is of interest to you. Do tell me what you've been up to or enjoying in the comments below.
1. Sunday Arvo in the City
Last Sunday arvo, we decided to head in to the city to see the Wallace & Grommit and Friends exhibition at ACMI (The Australian Centre for the Moving Image).
Having seen a scaled down version of the same exhibition at Scienceworks a few years ago, we knew we'd see some of the sets from our favourite Aardman movies – Pirates, Wallace & Grommit, Sean the Sheep and Chicken Run.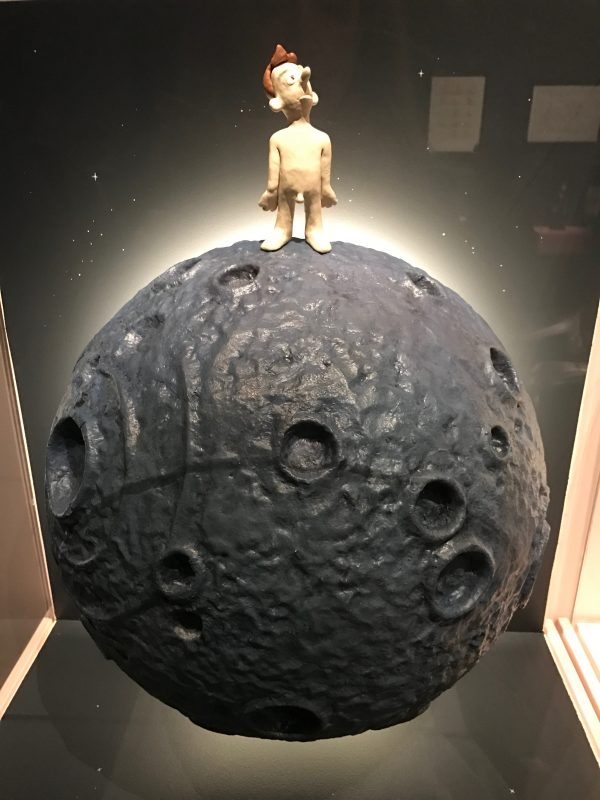 Surprisingly, having pre-booked our tickets that morning, we found the exhibition busy enough but not crazy-Van Gogh-town busy. The kids were able to look at the various initial conceptual drawings and sketches of some of their favourite films, check out the ah-mazingly detailed sets and models, watch film clips and short films and engage with all the interactive parts of the exhibition.
At the end of the exhibition, next to the incredible – and huge – 5 metre tall model of the pirate ship from Pirates, the kids created their own short claymation film in the studio set up.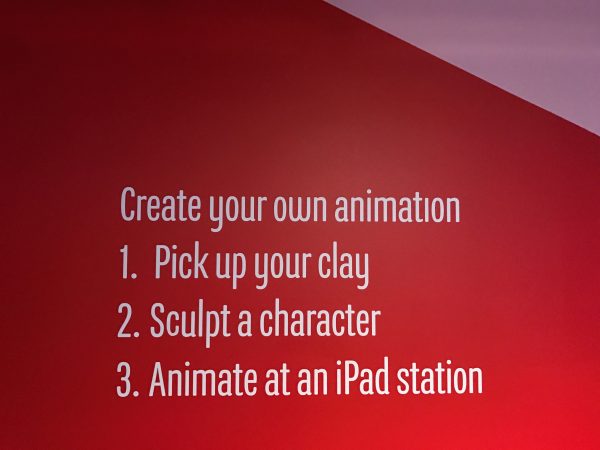 All in all, this was a great exhibition, with plenty of things to not only look at but interact with for all of our kids. While I loved the film sets the most, for my three boys, the claymation at the end was the clear winner.
I bought them a set of modelling clay in the gift shop as we left and my 9 year old has been making his own claymation movies using StopMotion on the iPad all week. This in itself justified the price entry (around $80 for our family of 5). The exhibition runs until 29 October and you can buy tix online here.
After that, we popped next door to Beer DeLuxe for mid arvo refreshments – a glass of Rose and excellent onion rings anyone? – before I had a quick browse through the Boho Luxe Market (Mr SnS was a bit suspicious about the coincidence!) and then we popped in to the NGV – Ian Potter Centre – to check out Top Arts.
We got sidetracked by the Patrick Pound exhibition en route – a fabulous exhibition full of thoughtfully – and sometimes amusingly – curated collections of artwork, sculptures, photography and everyday objects. Entry is free and it's on until 30 July, and it's well worth checking out if you're in the 'hood.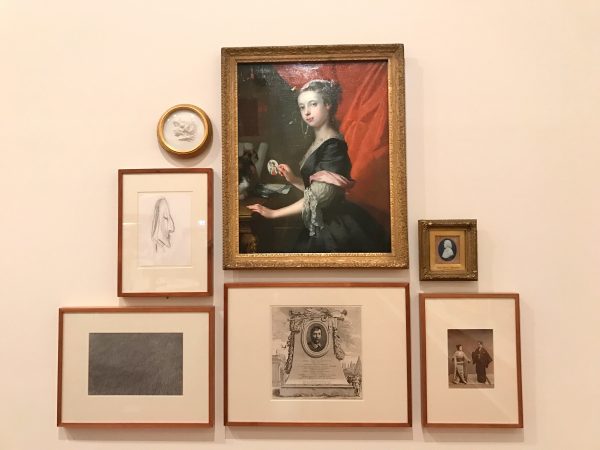 Above is a collection of artworks all featuring cameos. Below is a group of photos and artworks all featuring people asleep.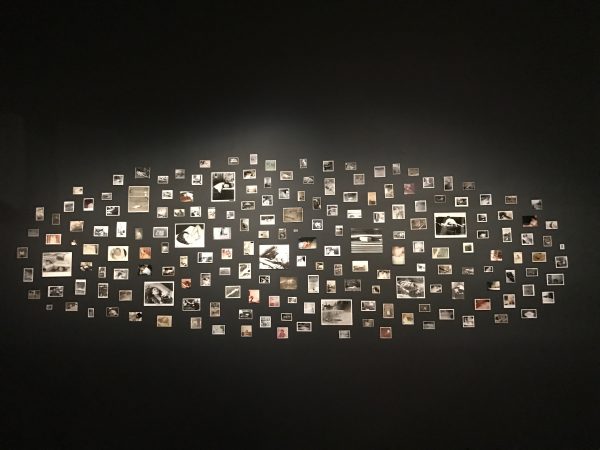 And I loved this collection, pictured below, featuring everyday objects – circles, knife blocks, books all with numbers in their titles – ordered sequentially – and kitchen items.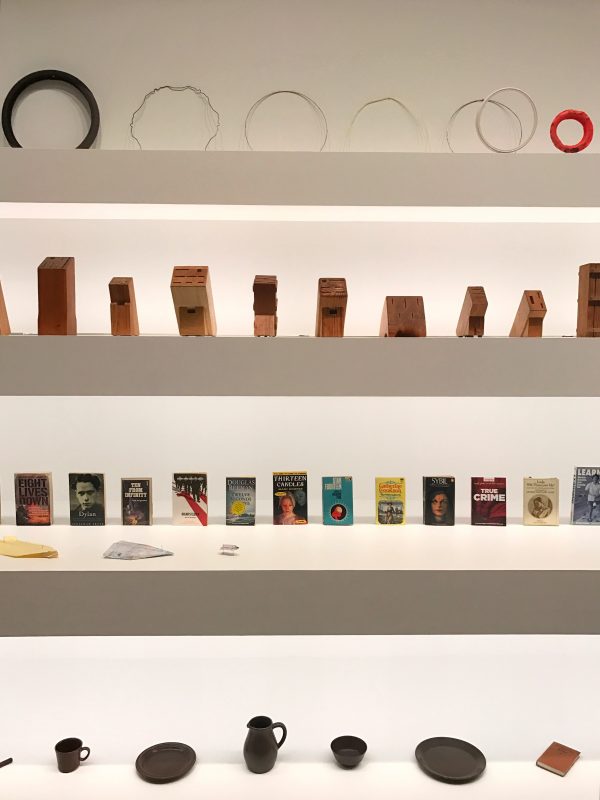 As for this next grouping, I think it speaks for itself …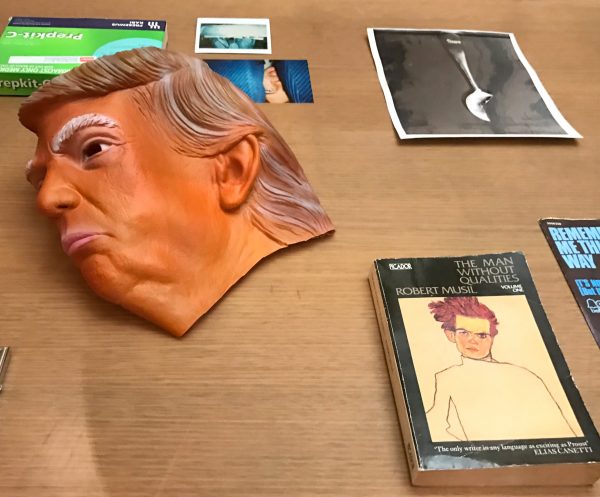 Meanwhile, the kids hightailed it to the tech …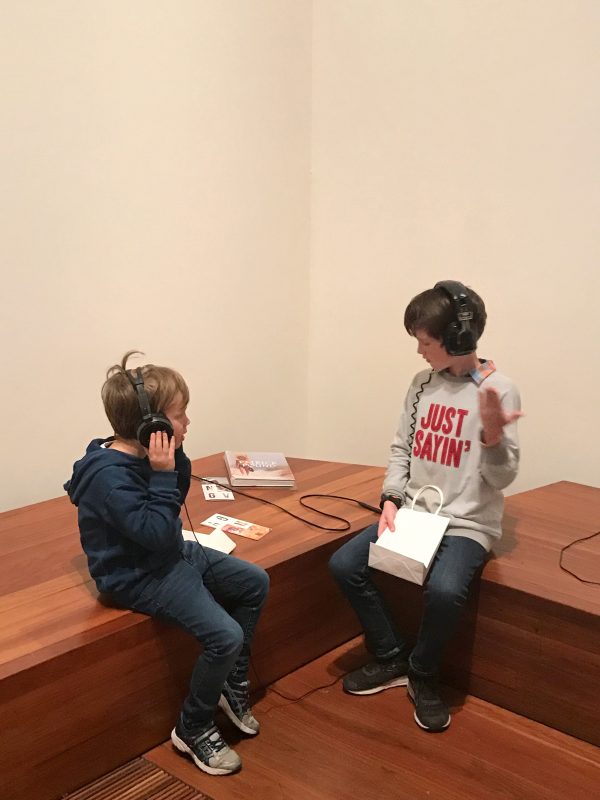 I love a visit to the city at the best of times, but being able to access and visit all of these places at Federation Square – they are right next to each other – was GOLD. As the kids didn't have to trek across town, they lasted a lot longer and stayed engaged all afternoon.
Aside from the entry to ACMI and our snacks, both exhibitions at the NGV were free too.
2. New Season Boden Clothing
I've long been a fan of UK brand Boden and was beyond THRILLED  when they launched an Australian online store a couple of years ago. Now, postage is greatly reduced making delivery and returns much, much more affordable.
Being an English brand, Boden's latest collection is their Autumn range and it's full of their signature colour, print and detailing.
Over the next couple of months, their high Autumn and early Winter ranges will be released and I for one am hanging out for their stunning velvet coats. In the meantime, I'm loving this gorgeous outfit and these Next Level heels. Expect to see more on the blog – and on me – in coming months …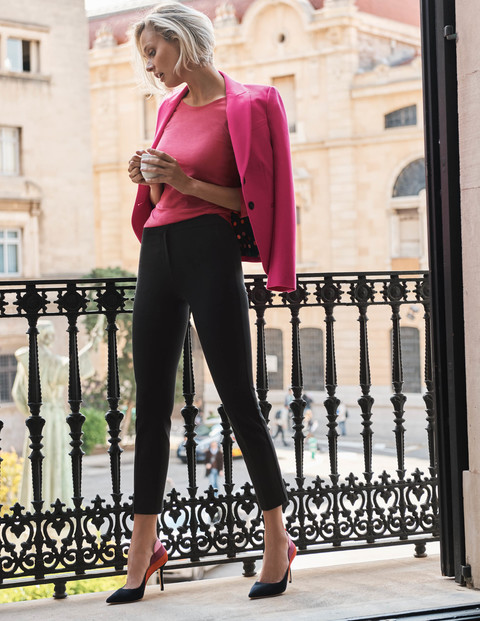 Elizabeth Ponte Blazer and Scallop Heels (above and below)
To check out the whole collection, head here.
3. Anh Do's Brush with Fame featuring Samuel Johnson
This week I finally caught up with the episode of Anh Do's Brush with Fame in which he interviewed – and painted – actor and Love Your Sister campaigner Samuel Johnson. I've been a huge fan of this show from the very first episode and have loved this brilliant concept.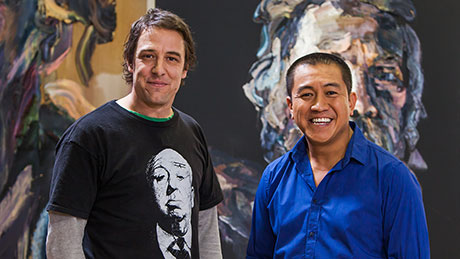 I watched this episode with tears streaming and a giant lump in my throat. I won't say more but this is great viewing on so many levels. The world would be a different place if there was more of the authenticity, humanity, humour, humility and determination exhibited in this 30 minute episode.
Do yourself a favour and watch it here stat.
4. Winter Cooking
Whenever I return from an extended holiday, I enjoy – yes, enjoy – getting back into my own kitchen. I particularly love seasonal cooking – making old favourites and experimenting with new recipes using whatever's in season.
Over the last couple of weeks, I've eaten – and made – some absolute crackers, including these which are new takes on old favourites – baked potatoes, a budget and family friendly dinner idea and porridge.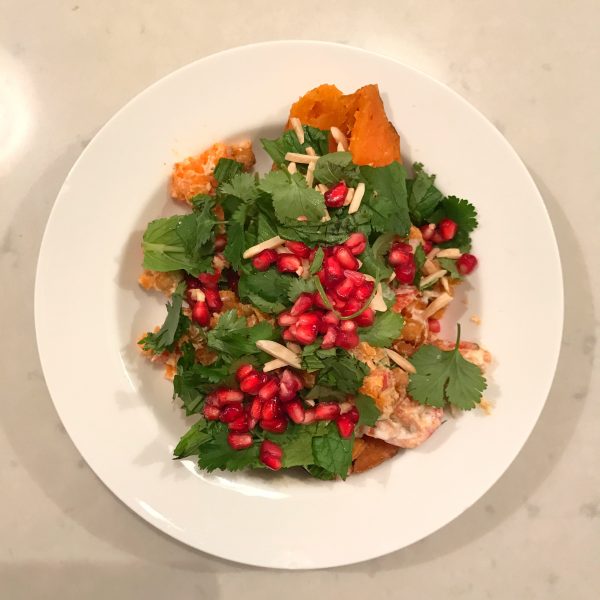 Baked Sweet Potatoes with tahini and dill yoghurt, almonds, mint and pomegranate – a 28 with Sam Wood recipe.
I won't pretend that the kids ate this as displayed above. In fact my normally un-fussy 6 year old refused to eat it. Not winning. Instead, we scaled it back for the kids with chopped up ham and shredded cheese while Mr SnS and I savoured these delicious flavours. We made it again this week and gave the kids baked potatoes instead of sweet potatoes for some variation.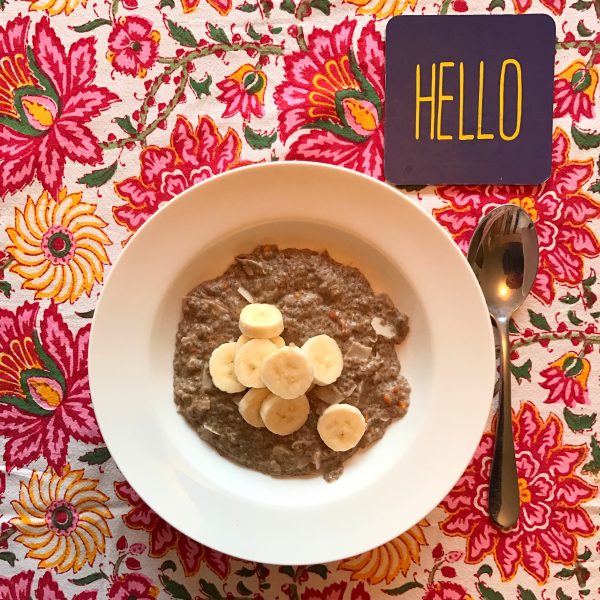 Banana and chia pudding – another 28 with Sam Wood recipe
I'm also loving a hot breakfast and am making this chia pudding in bulk, simply reheating a serve every morning and adding some cut up banana.
This post contains some affiliate links. You don't pay any extra and I earn a small commission. Read more in my Disclosure Policy here.
So over to you what have you been loving lately?