Welcome to this week's edition of A Few of My Favourite Things.
Well, what a cracker of a week it has been.
I've felt thoroughly indulged this week.
On all levels.
My emotional tank – and stomach – are at capacity, thanks to some beautiful words and gifts from my three boys and some delicious lunches out this past week for the Mother of all Festivals.
I also wagged my usual Monday routine of work/groceries/work/errands for a cheeky day off in the city to see Van Gogh and have lunch with one of my dearest friends. We both said we should do this more often, even if it means we're starting the week behind the eight ball on the domestic front. Connection, art and good food are so good for the soul.
The week is also about to get better! I'm heading off Friday arvo on my favourite weekend of the entire year – our annual book club weekend away – but I'll be sharing more about that next week.
In the meantime, here's what I've been loving this week …
1. Mother's Day Festival
Parenting can be a relentless and thankless job at times so I really enjoy my Mother's Day. It's so lovely to see the care and thought the kids put in to their handmade gifts and cards and their purchases from the school Mother's Day stall. My subtle hints about my love of baked goods appeared to have been received too.
In related news, the kids have loved their lunchbox treats this week!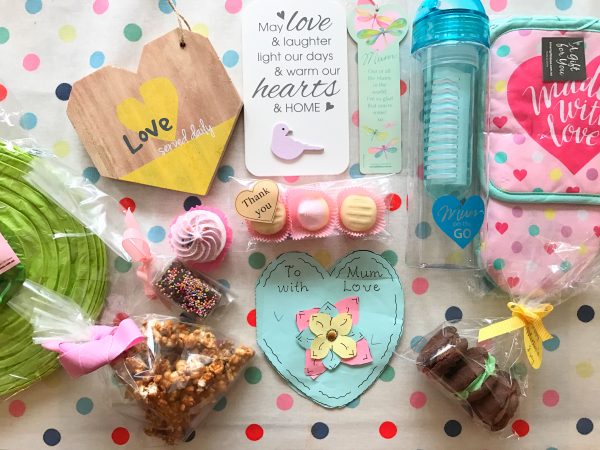 There's so much more joy in giving than receiving and I think Mother's Day (and Father's Day) gives the kids a great opportunity to experience this more than perhaps other events over the year.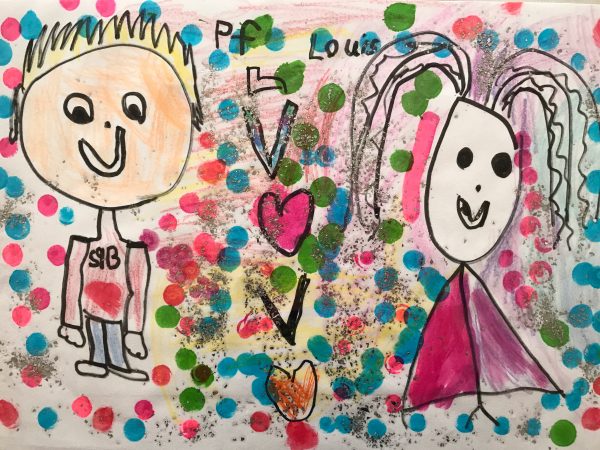 Mr SnS also came up with the goods with these lovely gifts – great to see he read my Mother's Day gift ideas post and that he was receptive to some direction!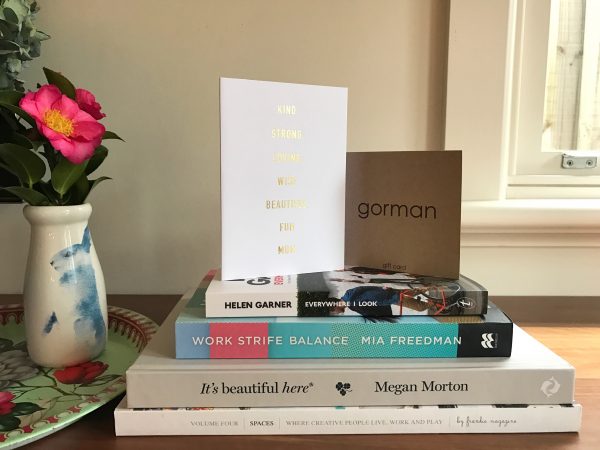 It was also lovely to spread our Mother's Day festival catch ups over the weekend. I had lunch with my Mum on Friday as she left for a holiday the following day and then we all had lunch with Mr SnS's folks on Saturday leaving us to spend the Sunday on our own without rushing around to multiple events.
2. Lunch at Quince Dining Room at the Healesville Hotel
I've been meaning to get back to the Healesville Hotel ever since our last visit.
An email advertising their Autumn Roast set menu popped up in my feed a few weeks ago prompting me to book us in for Mother's Day. I am SO glad we did. What a lovely lunch we had in this gorgeous country dining room.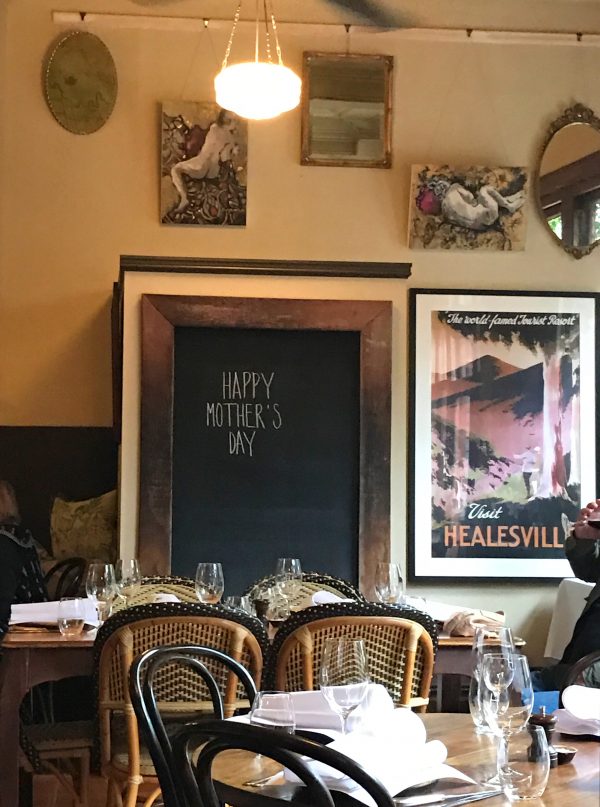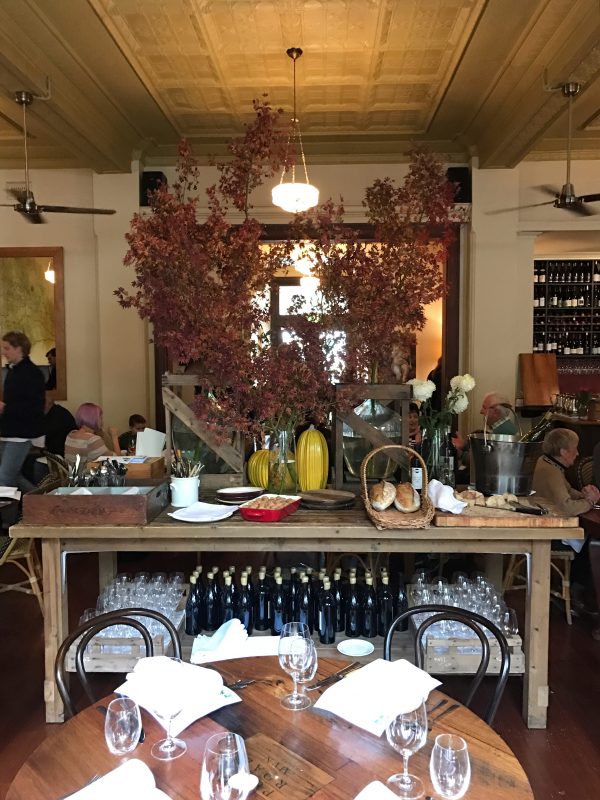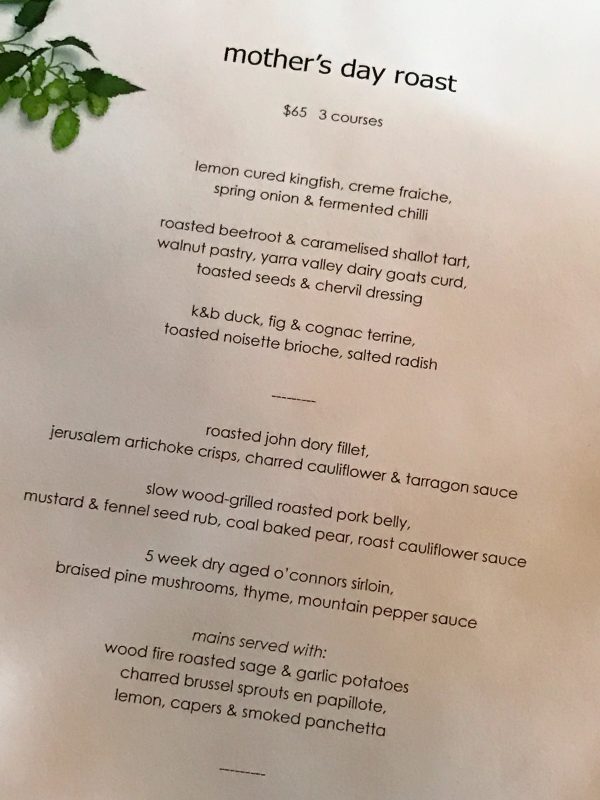 I had the kingfish for entree – delicious – followed by the pork belly for main course. I had to enlist the kids to help with the sides – both the potatoes and brussel sprouts were Next Level – and dessert as I was so full.
Doesn't this sticky date pud with butterscotch and brandy sauce and quince ice cream look the biz?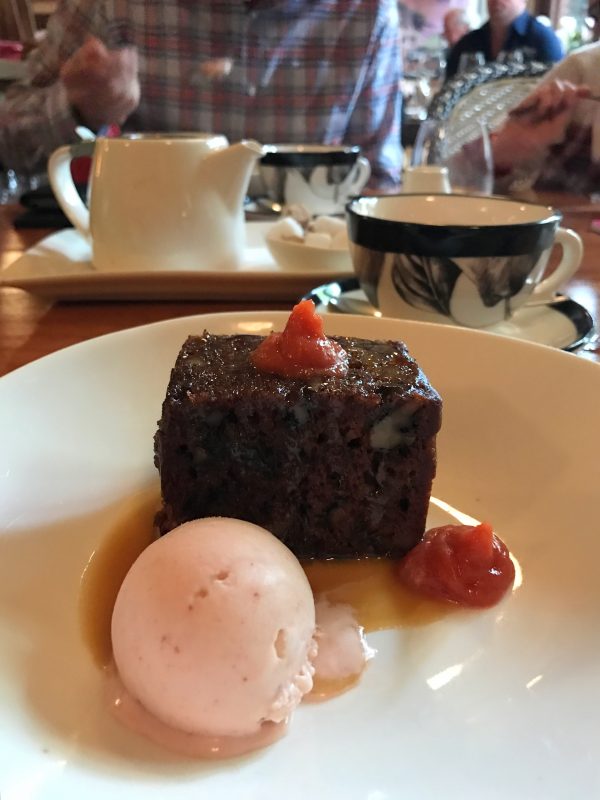 Our set menu was $65 a head which I thought was excellent value given the amount and quality of the food. The kids all had the $25 set menu – 2 courses, with 2 options for both main and dessert. The serves were generous and they enjoyed their meals too.
If you're looking for a reason to get out of the city one Sunday with the family or friends, I'd highly recommend the Healesville Hotel. It's $52 for 2 courses or $59 for 3 courses usually and you can see the menu and book here.
For more ideas of what to do with kids around Healesville and Yarra Glen, head to this post.
3. The Van Gogh and The Seasons exhibition at the National Gallery of Victoria
Since it opened in late April, I've been busting to get to the latest Melbourne Winter Masterpieces exhibition at the NGV.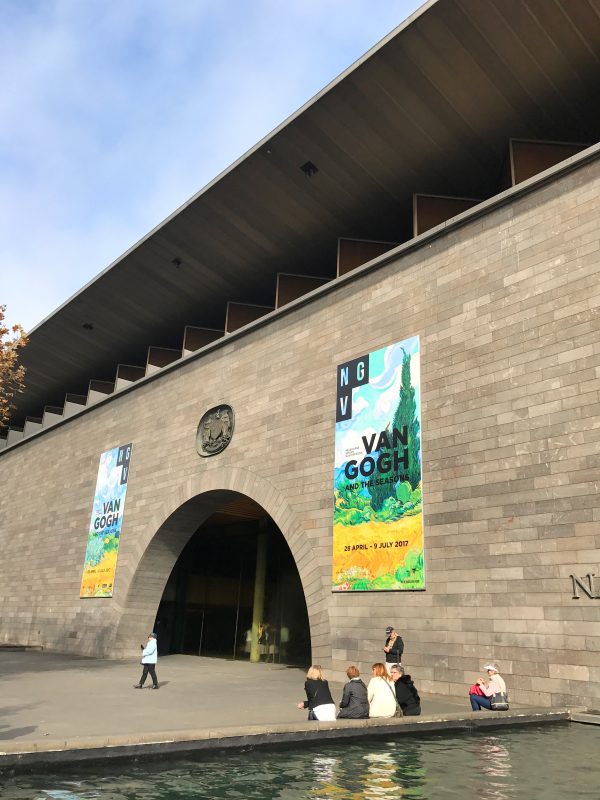 I finally had the opportunity to visit on Monday morning when I thought it would be relatively quiet. Surprisingly, the place was heaving – a few school groups as well as plenty of other visitors – but apparently it was much, much busier on Sunday, the day before.
A few people have asked about the best time to visit. I'd suggest avoiding weekends in possible and think mid week would be the best option.
In terms of the layout of the exhibition, because many of the works are quite small, the exhibition has been set up in an almost maze like fashion which I think made it feel more crowded. In comparison, because of the sheer scale of David Hockney's works, the exhibition itself was set up very differently, with plenty of space to view his enormous, wall filling works.
It was worth it though and I really enjoyed this exhibition. Below are some of my favourite paintings. How incredible is the texture and detail in them?!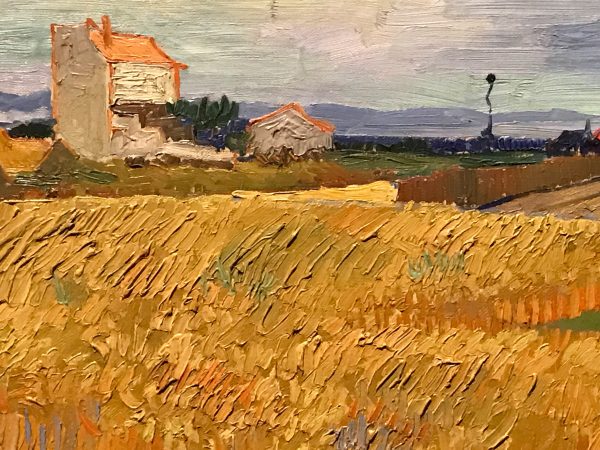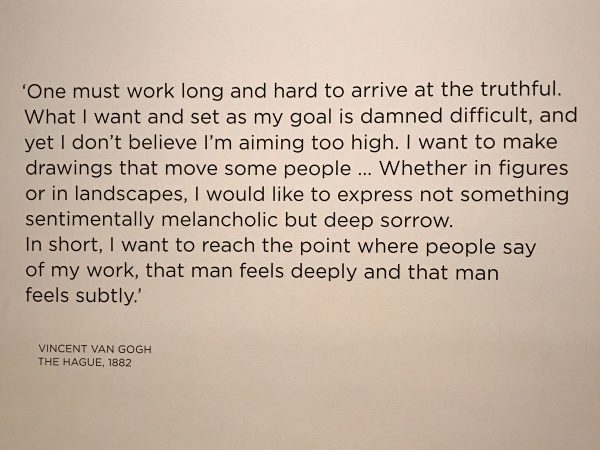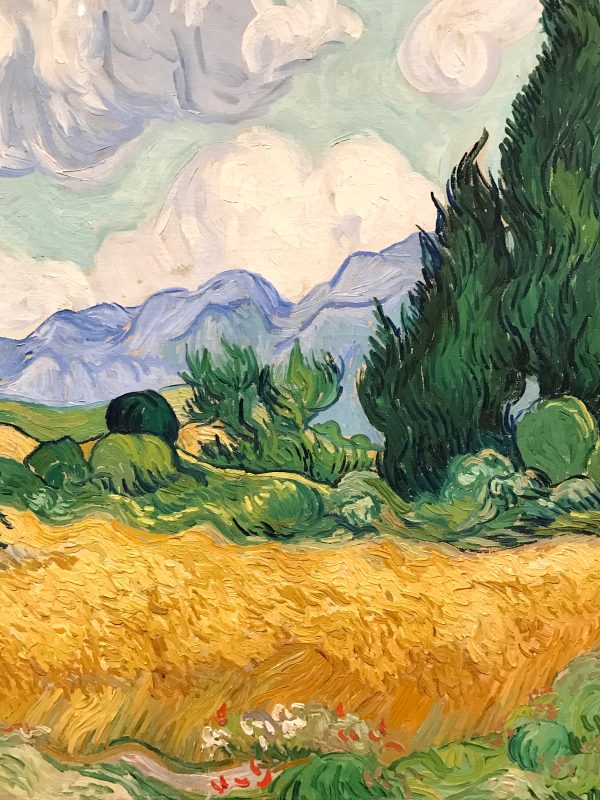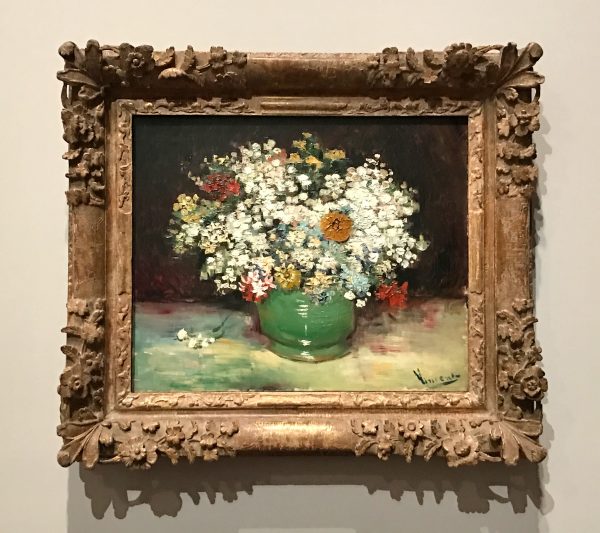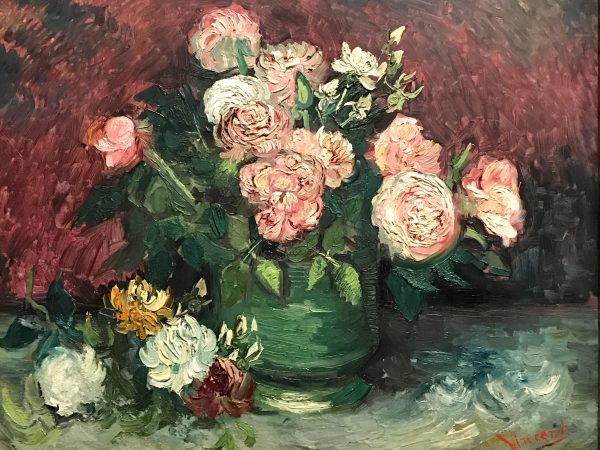 While the artwork was amazing, what I loved the most about this exhibition was listening to the wonderful Audio guide as I moved through the exhibition. Hearing letters written from Vincent Van Gogh to his younger brother Theo was so interesting and provided context and an intimacy to all his works. I found the depth and closeness of their friendship really really moving too. It sounds like Vincent wasn't the easiest of people but their friendship endured through it all.
Of course I told my boys all about it when I got home. I'd love them to share the closeness and friendship Vincent and Theo shared throughout all Vincent's struggles. I also picked up a copy of the exhibition's Art book for Kids and we're planning to take them to see it at some stage too.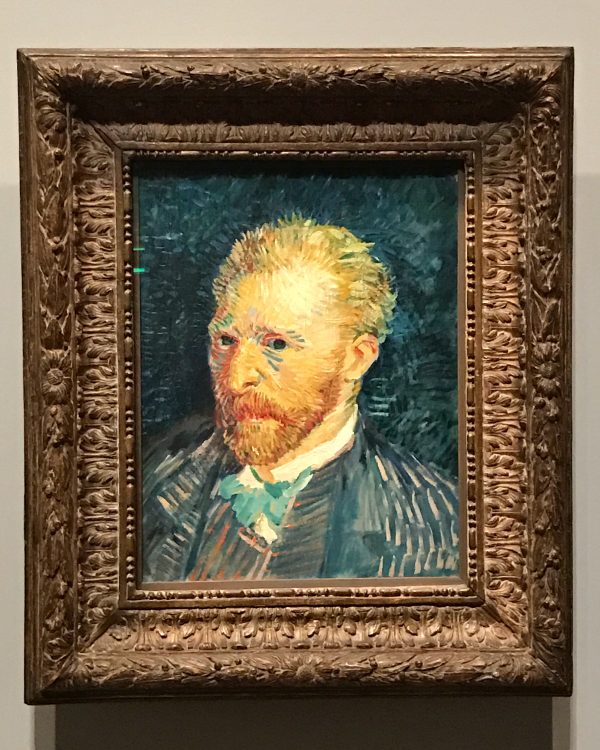 For all the details and to book tickets, head here.
So over to you … what have you been loving this week?